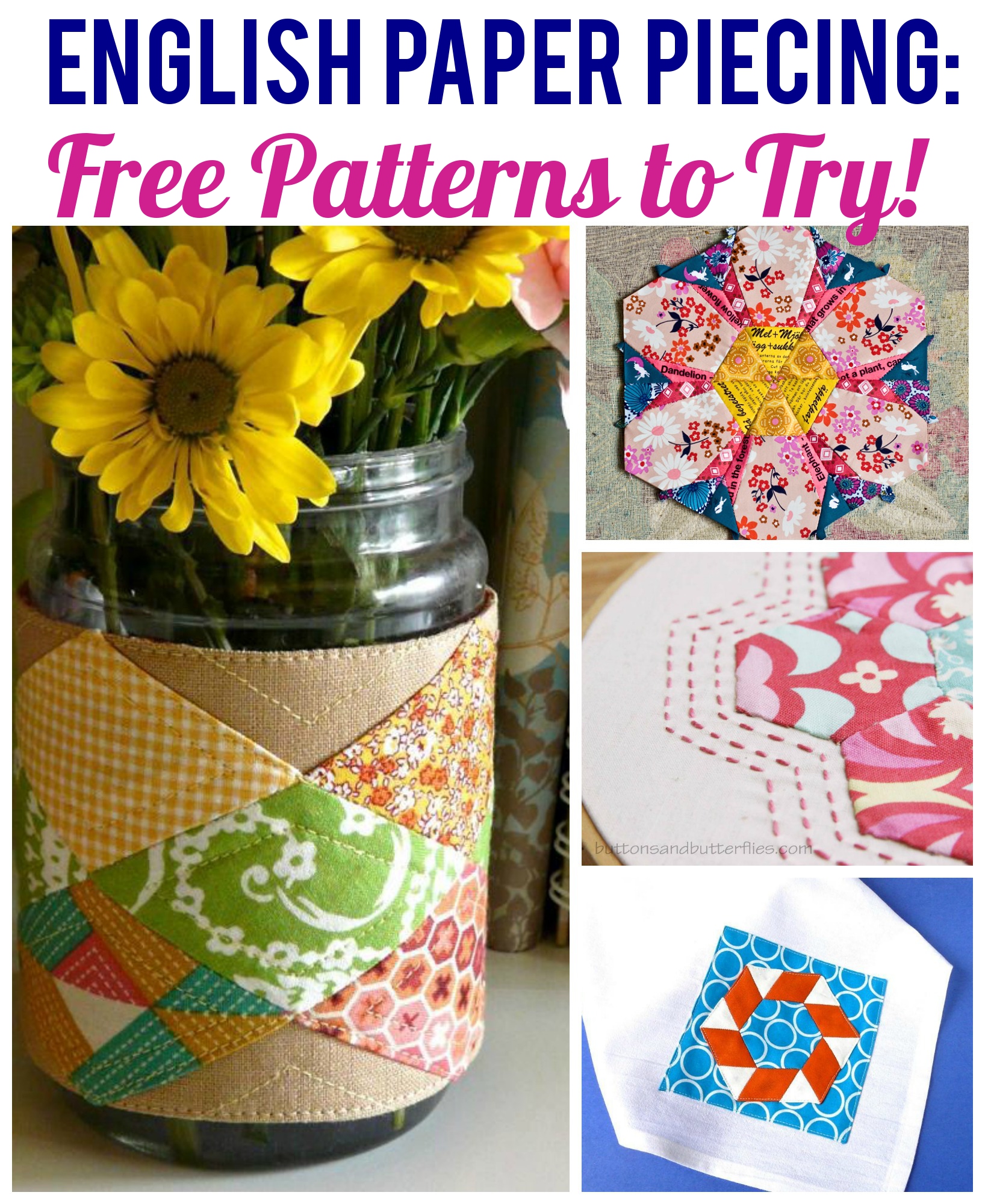 Have you ever wanted to learn English paper piecing (EPP)? This hand-piecing technique can be creative and relaxing, giving projects a handmade look and feel. Many quilters make the switch from machine piecing to hand piecing with hexagons or simple squares, but there are actually a variety of English paper piecing patterns that you can try.
If you want to try English paper piecing, free patterns like the ones featured below are a great place to start!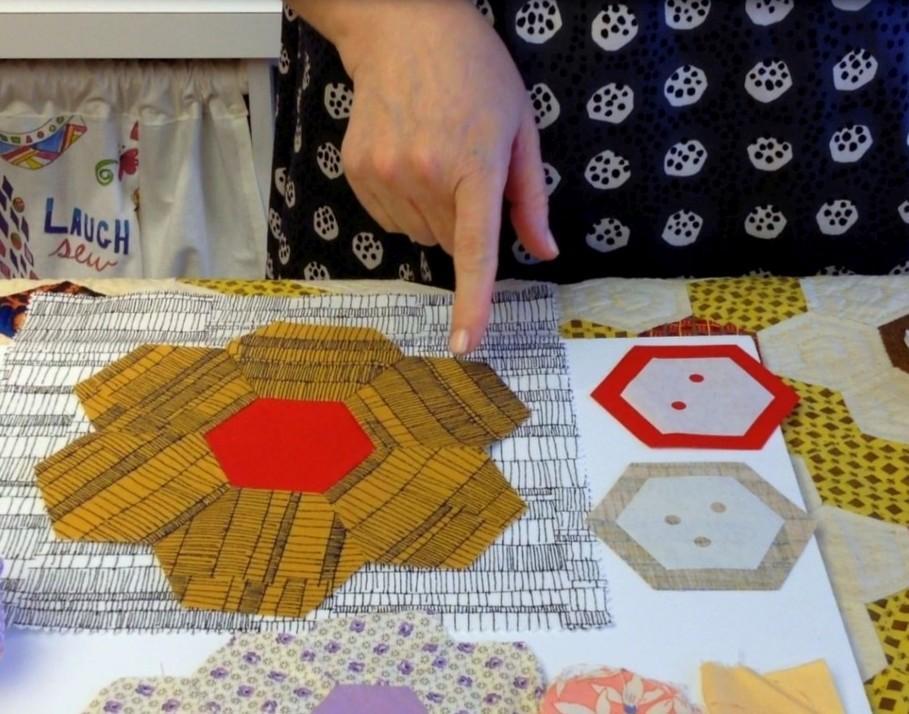 Photo via Bluprint member Make It Simpler
1. Hexagon Cutting Pattern
Using 10″ layer cake squares, you can learn to cut seven hexagons and four half hexagons without fabric waste or any measurements. Can you believe it? For tips on cutting hexagons for your next EPP project, check out this post on the Bluprint blog and download the free cutting template.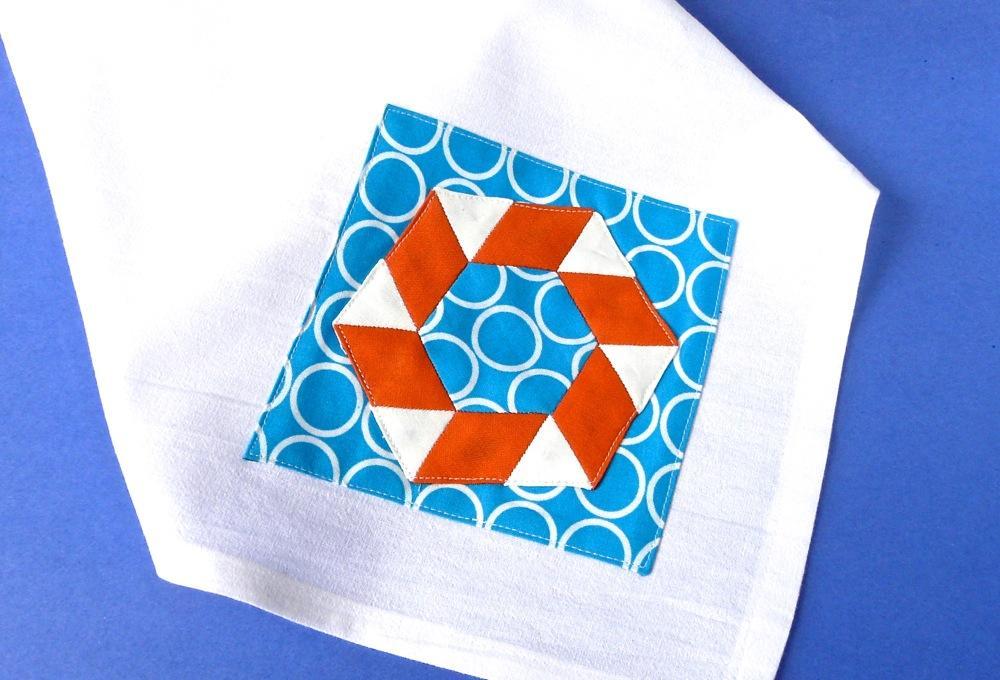 Photo via Bluprint member The CraftyPod Shop
2. Pool Party Tea Towel
Some people think English paper piecing is just for quilt blocks, but an instant-gratification project like this nautical tea towel will help you hone your hang piecing skills without the commitment to an entire quilt. Make the jump from hexagons to diamonds and triangles with this free English paper piecing pattern. The finished appliqué size is 5½" square.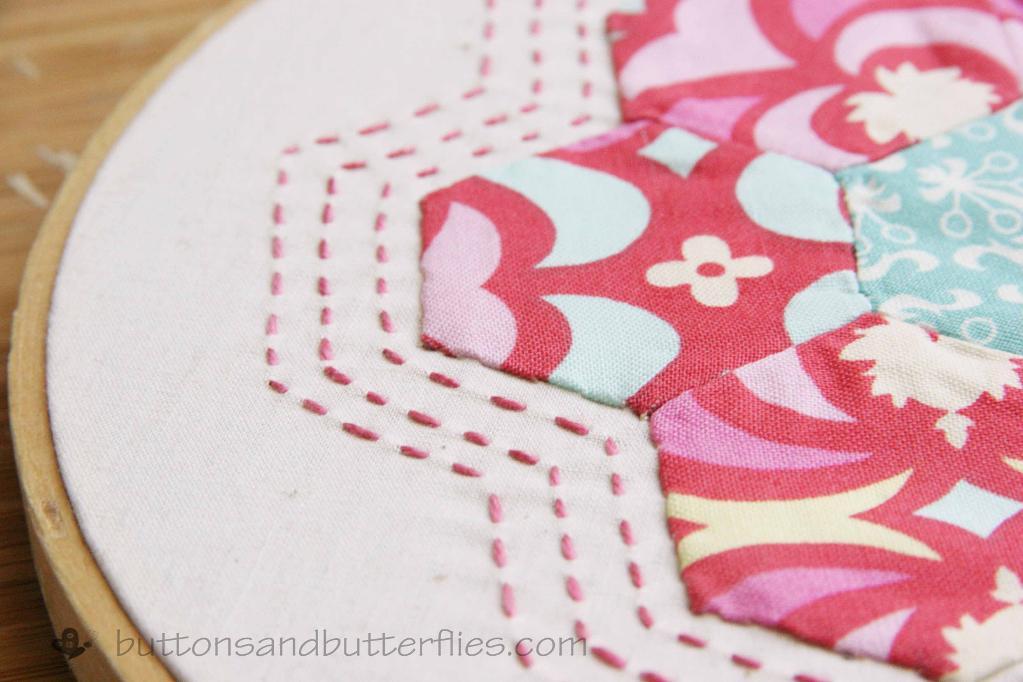 Photo via Bluprint member Buttons and Butterflies
3. Hexie Hoop
Another take on the hexagon flower, this English paper pieced hoop makes a darling wall decoration. Practice your hand stitching with this beginner-friendly motif on an 8″ embroidery hoop. Add some decorative rows of stitching around the flower, or personalize it with the name of a friend or loved one!
Get the FREE pattern »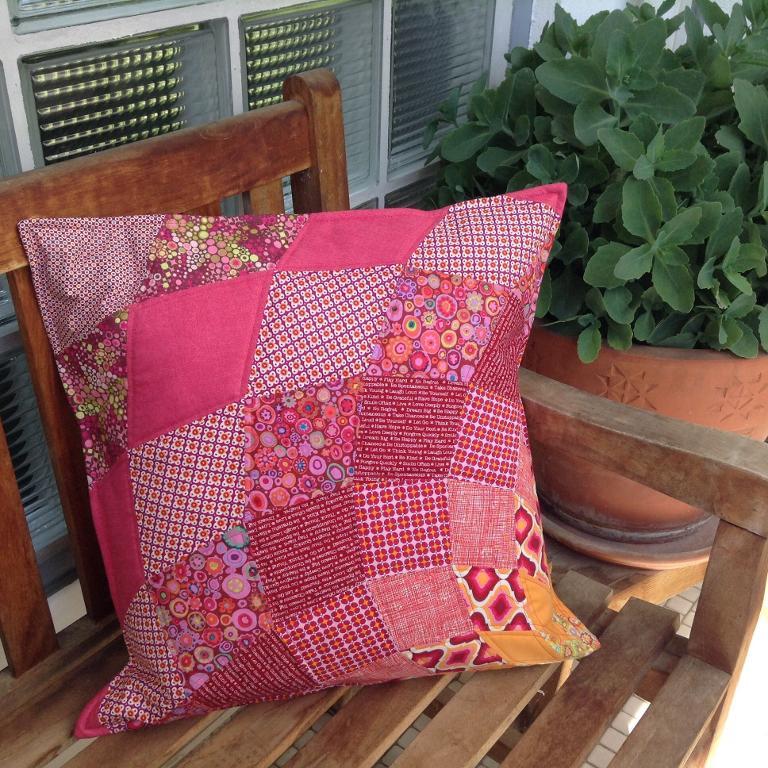 Photo via Bluprint member ayliN–Nilya
4. Changing Diamonds Pillow
Diamonds of different shapes and sizes join together in this English paper piecing project. Hand-stitch a single block in this 20″ patchwork pillow cover, or join several blocks into a 46″ x 46″ floral starburst quilt. This is a great scrap-buster project!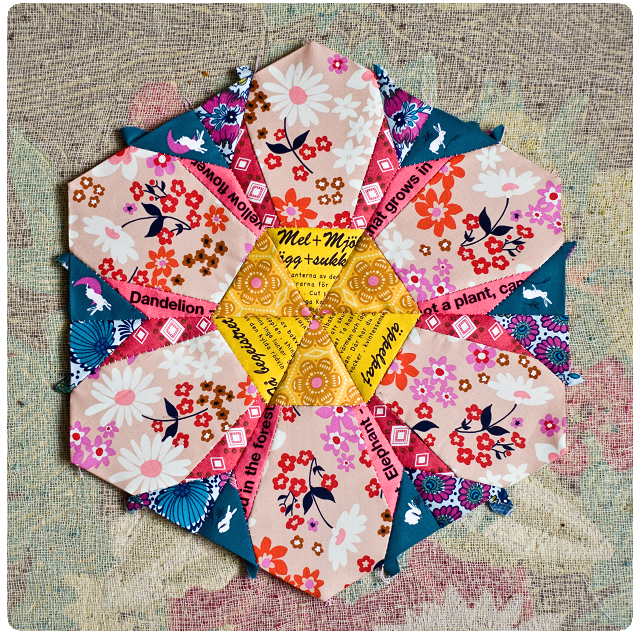 Photo via Bluprint member Sewing Under Rainbow Free Patterns
5. Urban Meadow Block
Are you ready to get into a detailed EPP pattern? This free paper-pieced block is a hand-stitcher's dream, with hexagons and triangles to show off your favorite fabrics. Detailed instructions for this hexagon flower block are included on the designer's blog. You can turn this block into a pillow or join it with other blocks to make a nice table topper!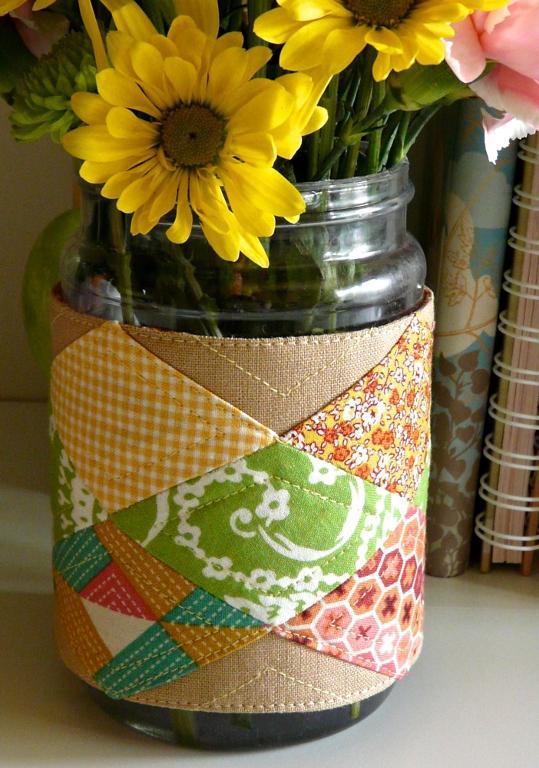 Photo via Bluprint member The CraftyPod Shop
6. 'Instavase' Jar Wrapper
Are you ready to turn your needle loose on English paper piecing diamonds? This jar wrapper is a fun project to stitch in an afternoon, and you can use the vase to hold flowers, pencils or anything you choose! An old peanut butter jar will do, plus several scraps of your favorite quilting cotton prints. Make this free EPP project for a friend or family member who needs some cheering up!
Join the English paper piecing craze!
Take a tour through time-saving English paper-piecing techniques, and learn why this portable process has become a must-know quilting skill! Enroll Now »