For anyone celebrating Hanukkah, whipping up a variety of festive and themed delights is always a wonderful to do either with the family or for them. With our simple and fun tutorial for fondant dreidel cupcake toppers, you're sure to wow your loved ones during the Festival of Lights!
How to create fondant dreidel cupcake toppers perfect for the Hanukkah holiday season!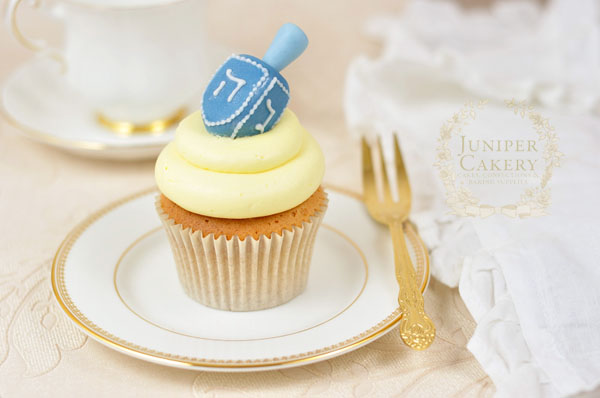 All photos via Juniper Cakery
Materials needed:
Blue gum paste
Light blue gum paste
Royal icing or edible marker pens
Uncooked spaghetti stick or cocktail stick
Edible glue
Pearl luster dust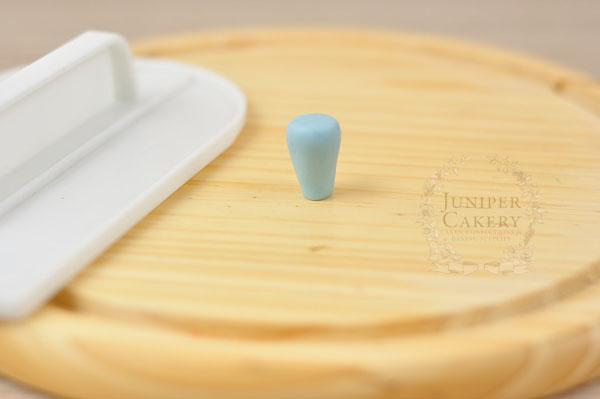 Step 1:
Take a small amount of light blue gum paste and shape into a tapered cone-like shape with a flat base and top. We love to first form a smooth ball of paste first then carefully mold this into a cone or an oblong shape before forming the piece further. This generally helps your piece not accumulate cracks or folds in the fondant!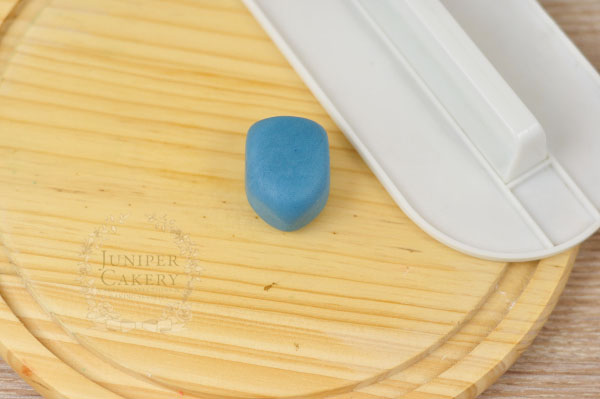 Step 2:
Take some blue gum paste and roll into a ball before using cake smoothers to shape into a rectangle. With your hands and fingers carefully shape the base into a rounded and tapered bottom by gently pinching and smoothing.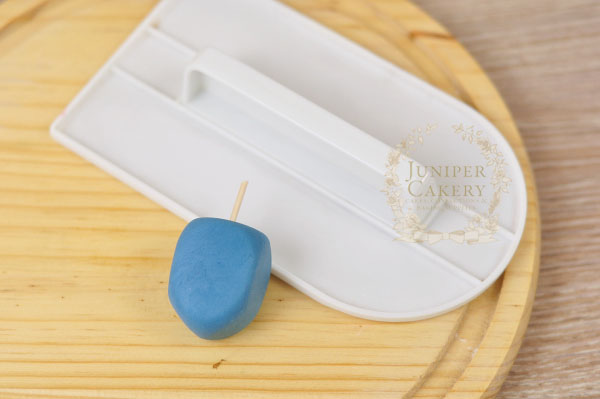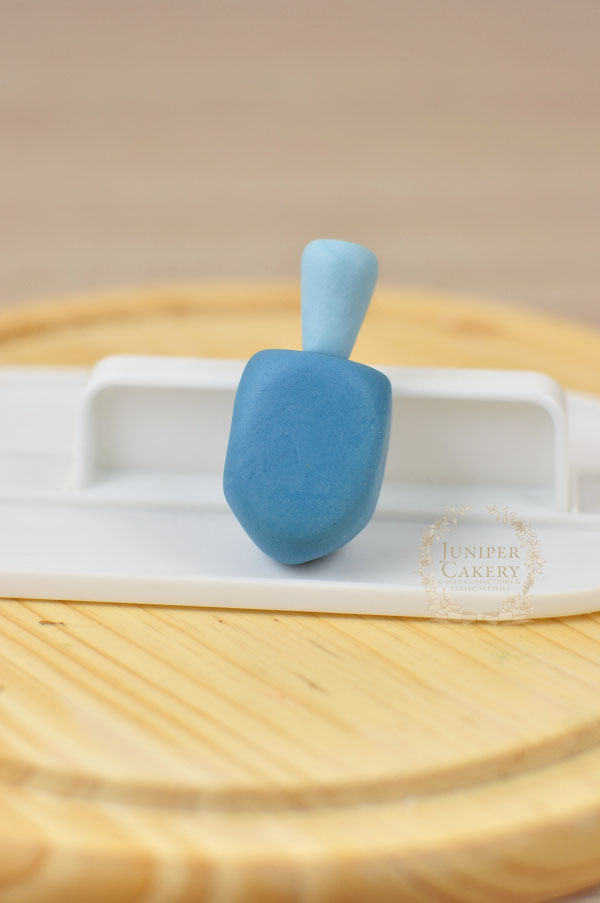 Step 3:
To attach the pieces together stick half a cocktail stick or a small bit of spaghetti into the top middle of the larger fondant shape. Add a little edible glue around the stick and gently skewer the top on. Smooth out any fingerprints or dents once attached.
Want to get to grips with working with fondant? Why not sign up for Elisa Strauss' Fondant for Beginners: Basic Fondant Techniques to pick up some great tips, tricks and advice. You're also bound to find some brilliant cake or cupcake decorating ideas too!
Sign me up! >>
Step 4:
Add some detailing and game letters to the four sides using royal icing and a fine round piping tip. If you're not confident with using royal icing or with piping you can use edible markers instead… why not even hand paint detail onto your fondant or gum paste dreidel!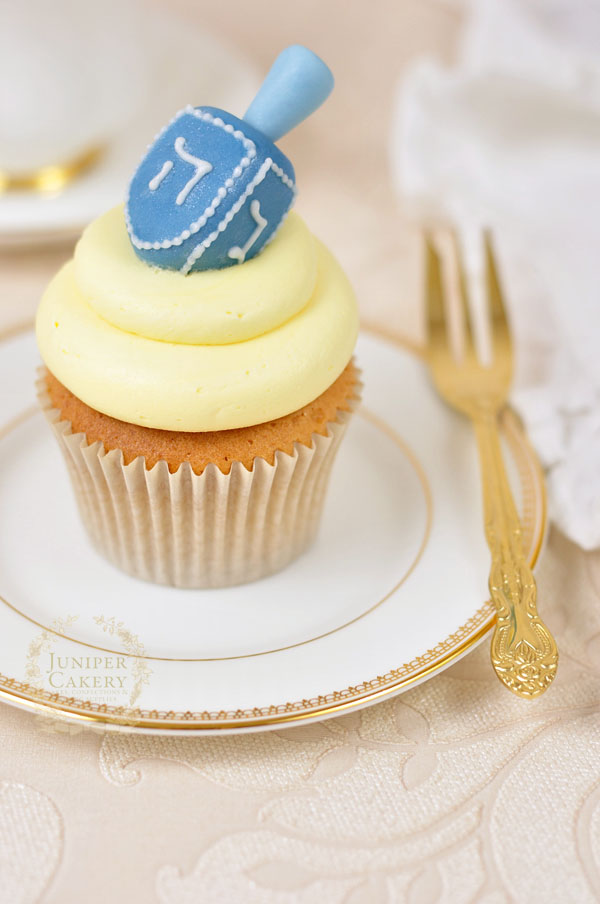 Why not create a collection of gorgeous (and tasty) Hanukkah cupcakes with fondant Star of Davids, blue, white, yellow sprinkles, and some delightful Menorah decorated cupcakes with this fantastic free tutorial! We love the idea of presenting a box of Hanukkah themed cupcakes to love ones that feature glistening chocolate gelt/Hanukkah gelt perched on top of silky buttercream topped cupcakes with one cupcake featuring a larger sized fondant or gum paste dreidel!
Another festive idea would be to bake, fill and buttercream cover a tempting blue velvet cake before piping small swirls of buttercream around the cake's perimeter before nestling a fondant or gum paste dreidel atop of each delicious swirl!
Get creating hard to resist cupcakes with Jennifer Shea's The Perfect Cupcake class and sign up today! You'll learn how to bake, create and decorate so many tempting styles and flavors that you're bound to be the toast of the holiday season!
How will you be celebrating Hanukkah this year?