These adorable bird cage cupcakes would make perfect bridal shower or wedding day sweets. The best part is, they're surprisingly easy to make. Just follow along with this simple step-by-step tutorial to learn how!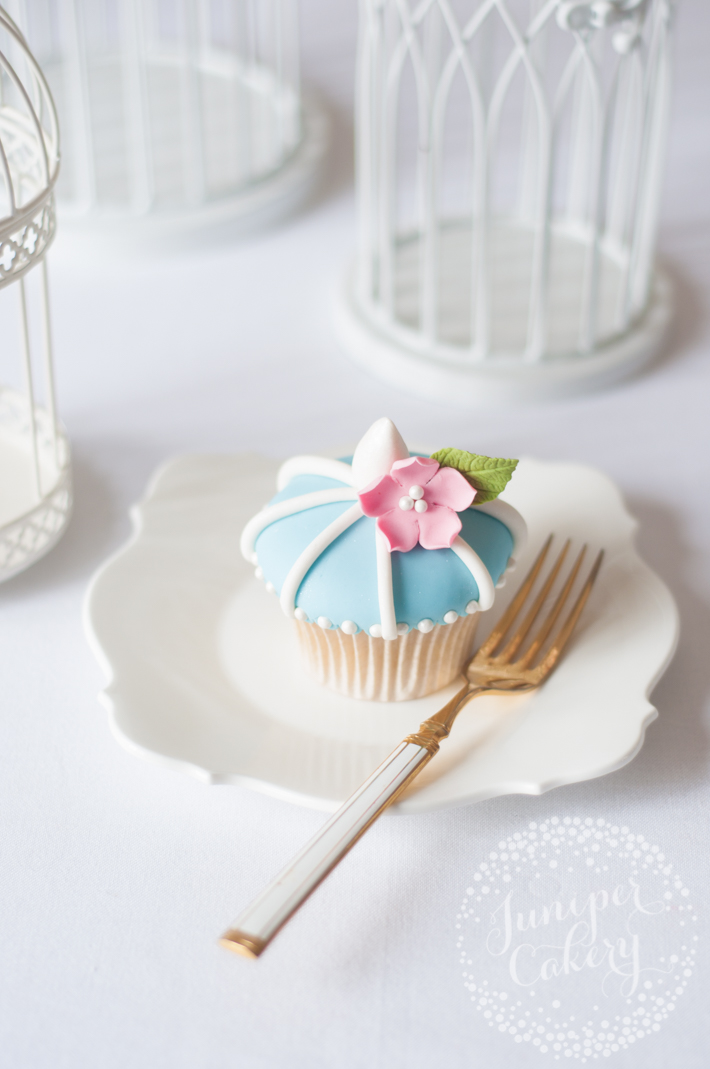 How to make birdcage cupcakes
Materials needed:
Cupcakes baked with a definite dome shape on top
Buttercream
Small fondant flower and leaf (optional)
Tinted fondant (for the background – we used blue)
Tinted fondant (for the 'bars' – we used ivory)
Edible sugar pearls
Food-safe paintbrushes
Edible luster dust (optional)
Circle cutter larger than the top of your cupcake (plain or scalloped)  
Small rolling pin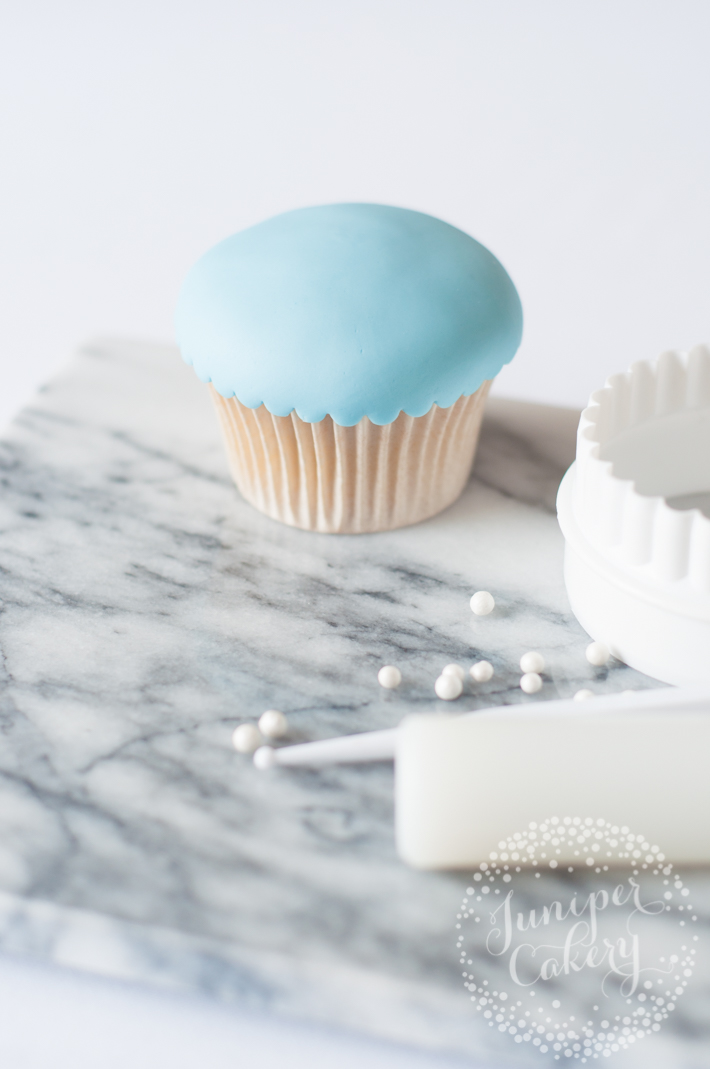 Step 1:
Take your domed cupcake and add a little buttercream smothered on top. You don't need lots of frosting – just enough to adhere the fondant to the cupcake. If you add too much buttercream, it will get pushed out when you smooth your fondant on top.
Step 2:
Roll out the tinted fondant you're going to be using for the base or background of your birdcage to a thickness of around 3-4mm. 
(See also our post on tinting fondant for extra guidance on this step.)
Step 3:
Using your circle cutter (we used the scalloped edge for our cupcake), cut out a circle of fondant. Your circle should cover the top and sides of your cupcake and also reach down to the top edge of your cases or liners.
Step 4:
Gently lift and place the fondant on top of your domed cupcake. Make sure that the circle is centered on the cake. Smooth down and around your cupcake. You can use a cake smoother for this step if you like, but if you're not particularly heavy handed, smoothing the fondant down lightly with your fingers should work just fine.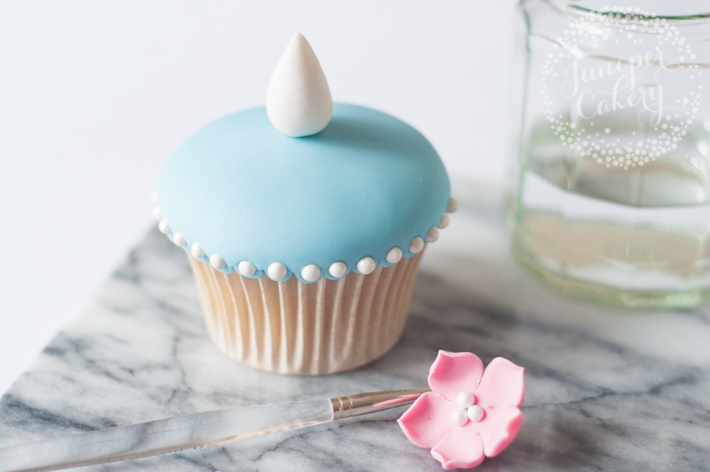 Step 5:
To begin decorating, make a marble-sized ball or conical shape with some white fondant for the knob of your birdcage cupcake. Attach with a little dab of edible glue.
Step 6:
Add edible sugar pearls around the edge of the fondant or you can add a pretty border by piping royal icing if you have the time. If you're pressed for time or if you'd like a simpler look, you can skip this step.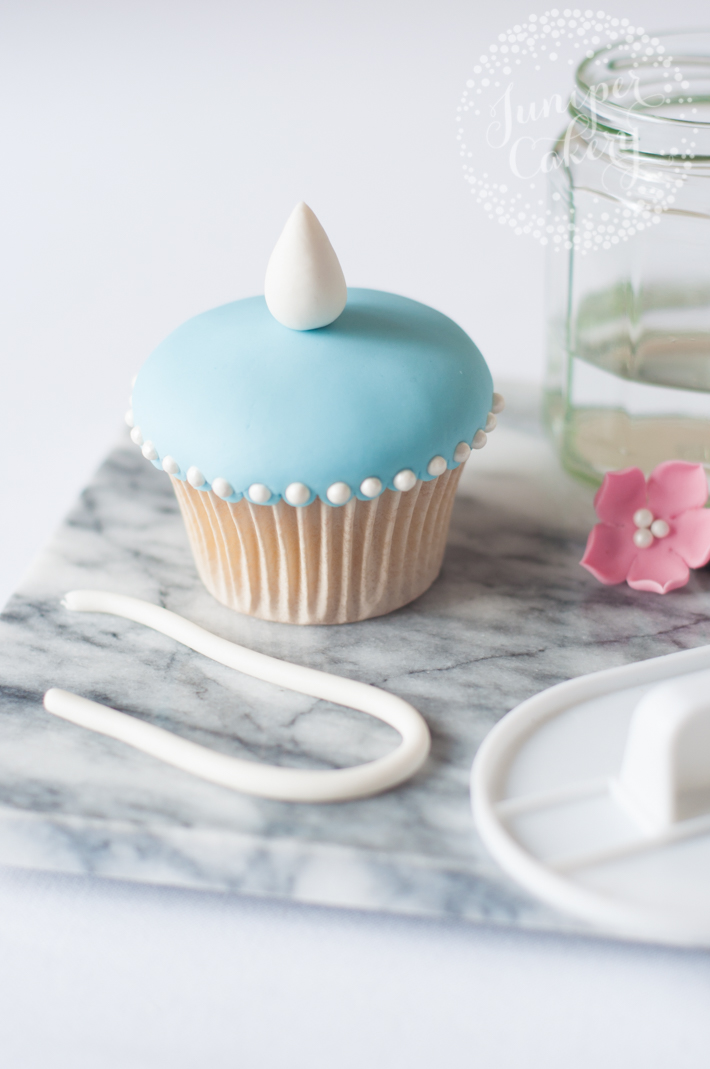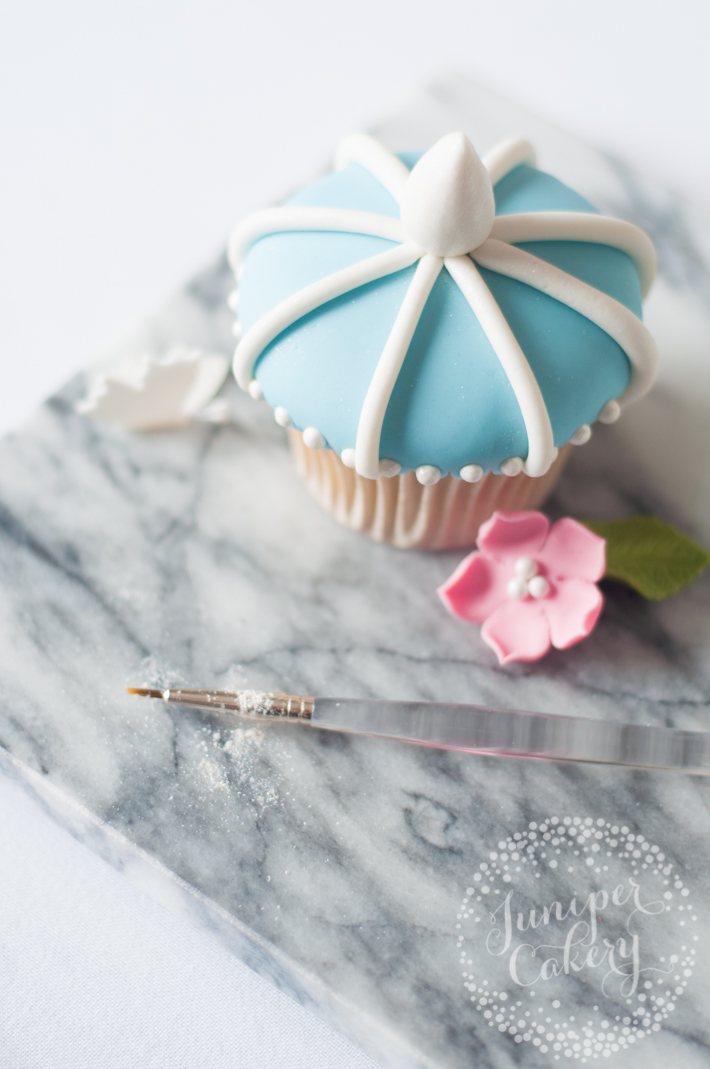 Step 7:
Use a cake smoother to roll out even strips of fondant into rope-like shapes using the fondant you'd like for your bars. Attach from the base of your knob or handle to the bottom of the fondant covered cupcake with edible glue. Dust with shimmering luster dust if desired.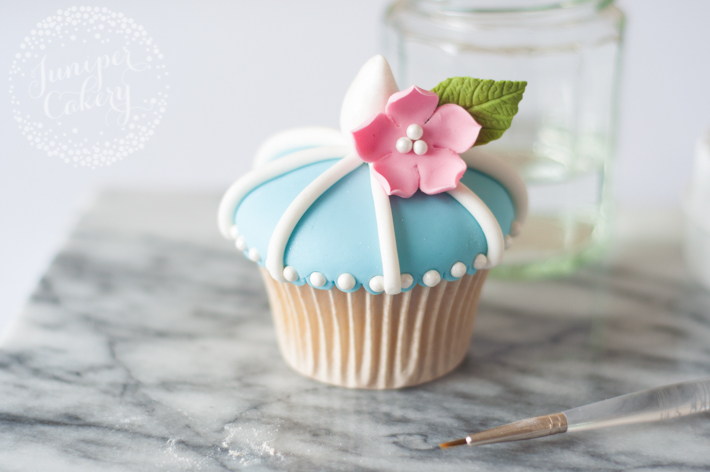 Step 8:
Add all your lovely edible decorations (flowers, leaves, butterflies, etc.) with either edible glue or royal icing. You can even add edible jewels, diamonds, strands of pearls or fancy moldings. 
To create the pink cherry blossom inspired flower we've added to our birdcage cupcake, see our tutorial on how to make cherry blossom gum paste flowers.
These pretty birdcage wedding cupcakes can even be recreated for sweet anniversary celebrations, themed birthday parties, or chic bridal showers. You can use any color palette you'd like to make them perfect for different themes or seasons. We love the idea of white pearlescent and gold cupcakes with fondant mistletoe adorning each one for winter.
Make Stunning Wedding Cakes & Cupcakes!
Explore Bluprint's collection of wedding cake classes and get all the tricks and techniques you need to create beautiful wedding cakes that will make someone's special day. Browse Classes Now »