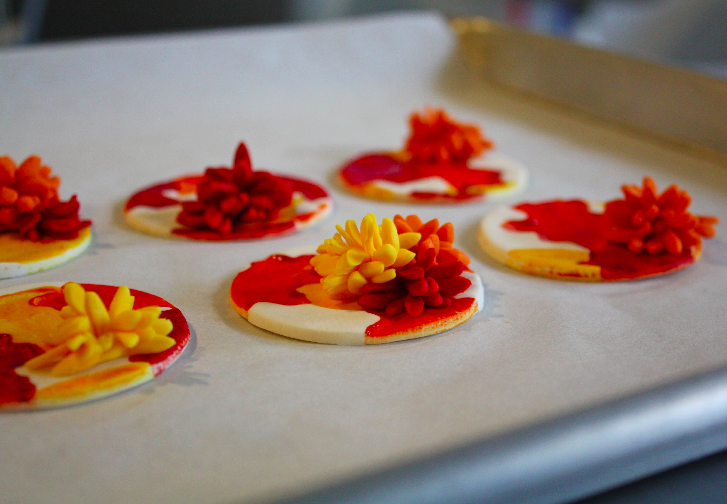 The air is crisp, the leaves are falling and it's the perfect day to stay inside and bake. Cupcake toppers designed to look like beautiful mums and fallen leaves are the perfect way to add some seasonality to your sweets.
Good to Know: To really amp up your cupcakes for fall, experiment with autumnal flavors. We're talking pumpkin spice buttercream, caramel, or even brown sugar.
Mums and Leaves Cake Toppers
Level: Easy
What You Need
White, red, orange and yellow fondant (buy it or make your own)
Acrylic blocks (found in craft stores)
Rolling pin
Small daisy fondant cutter
Leaf fondant cutter
Yellow, orange and red gel food coloring
Foam craft brush
Paint palette
2½" round cutter
Parchment or wax paper
Instructions
1. Roll the Colored Fondant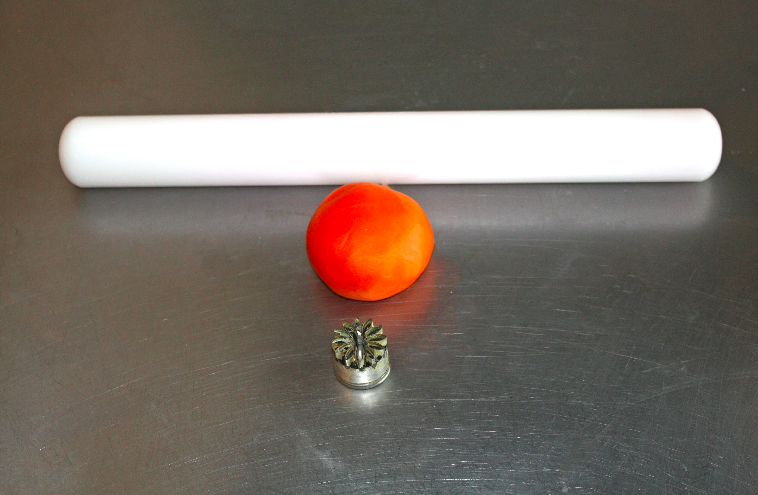 First, shape the mums. Roll your red, orange or yellow fondant until it's about ⅛" thick.
2. Cut Out the Daisies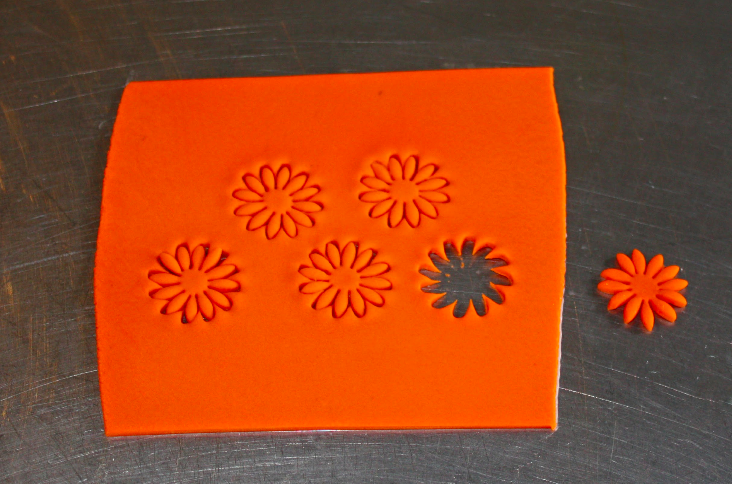 Press a small daisy cutter into the fondant. For a large mum, cut out about five daisies. Use less for smaller mums.
3. Pinch and Shape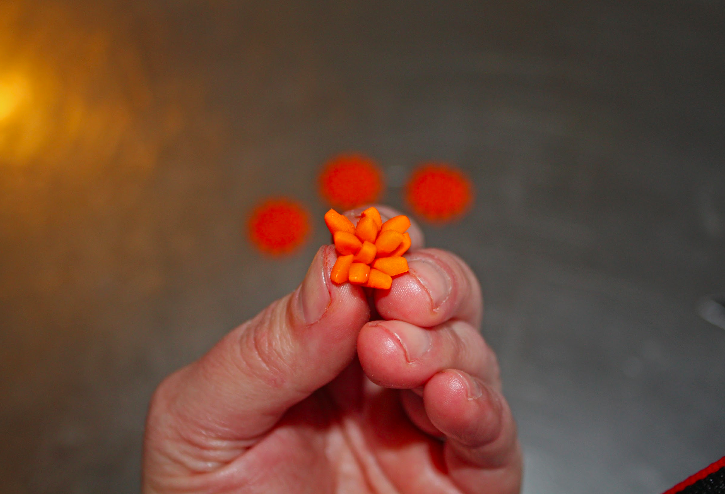 Pinch each daisy at the center, bringing all of the petals together. Once those are all done, join the daisies together by pinching the bases to form a big mum.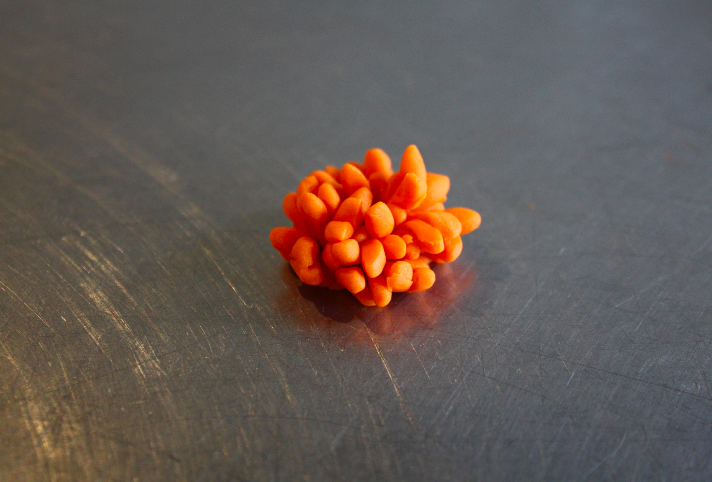 Trim away the excess fondant so that the mum sits flat. Once you've made all your mums, set them aside to dry.
4. Roll and Cut the White Fondant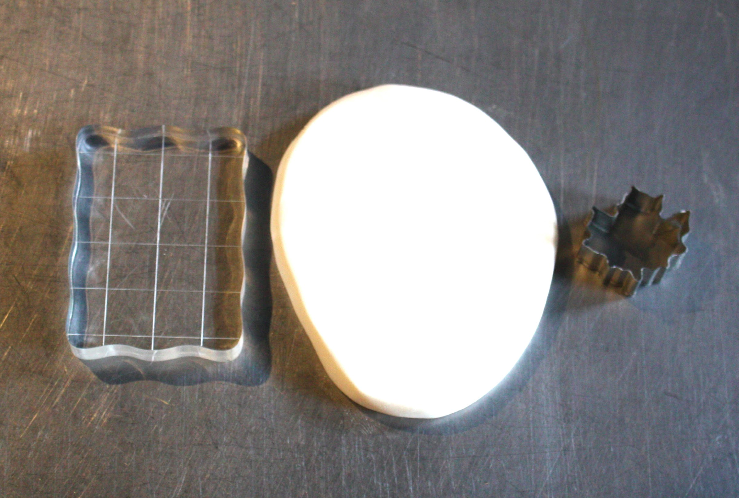 Roll white fondant to about ½" – ¾" thick. Cut a leaf and remove it from the extra fondant.
5. Make a Stamp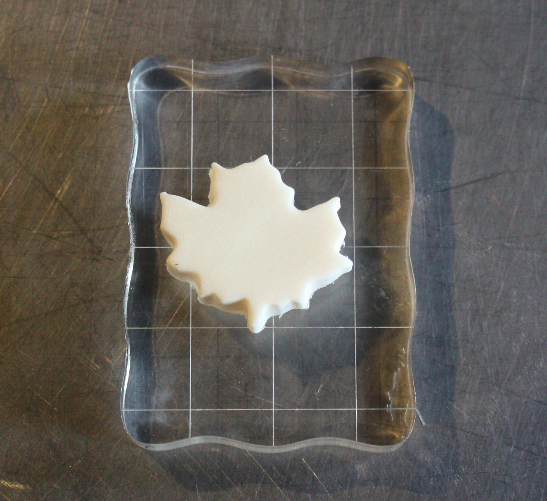 Flip the leaf over so the stickier side is facing up. Press the acrylic block against the leaf so it adheres, then flip the block over so the leaf is on top. Set it aside for a few hours so the fondant dries solid. You'll want to make three stamps total, one for each gel color (yellow, red and orange).
6. Prep for Painting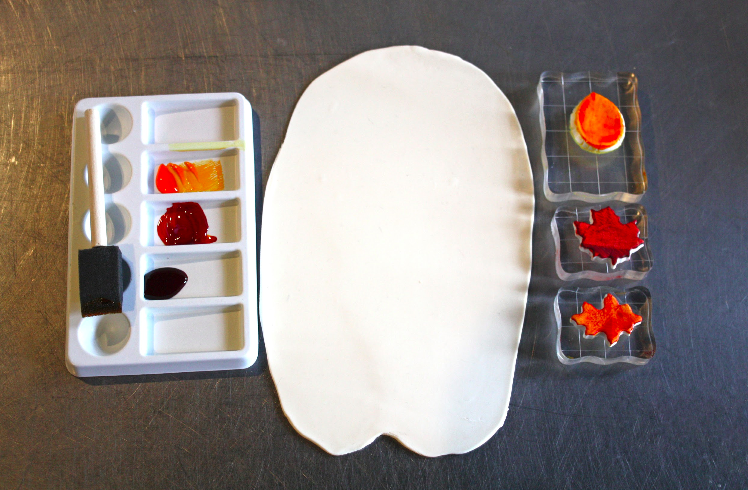 Roll out white fondant until it's about ⅛" thick. Add yellow, orange and red food gel coloring to a paint palette. (If you don't have a palette, use separate small bowls.)
7. Stamp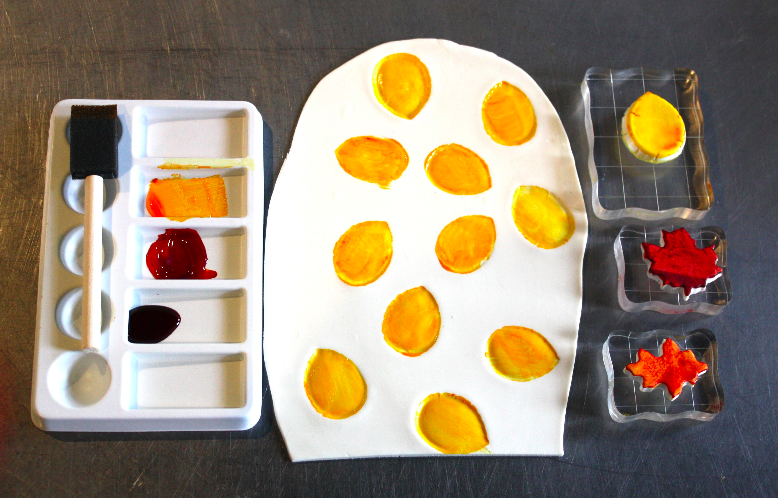 Brush one of your leaf stamps with yellow gel coloring and stamp a few randomly onto the piece of fondant. Make sure to leave space for the other leaf colors.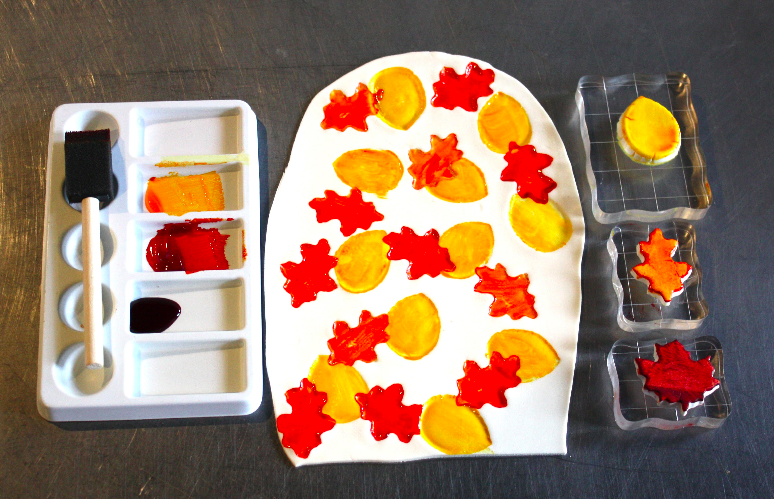 Repeat with your orange and yellow leaves until your fondant is covered in colorful leaf prints.
8. Cut Out the Topper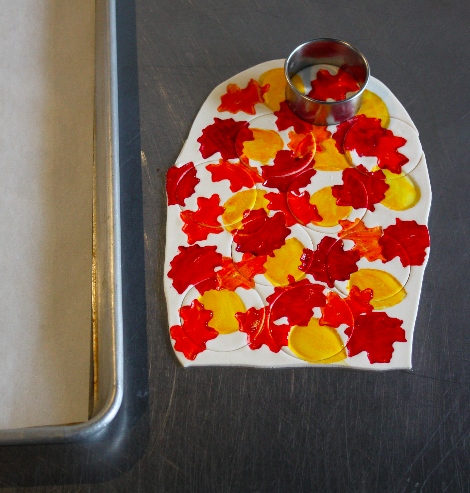 Using the 2½" cutter, cut out circles throughout the fondant. Place them on parchment paper to dry.
9. Add the Mums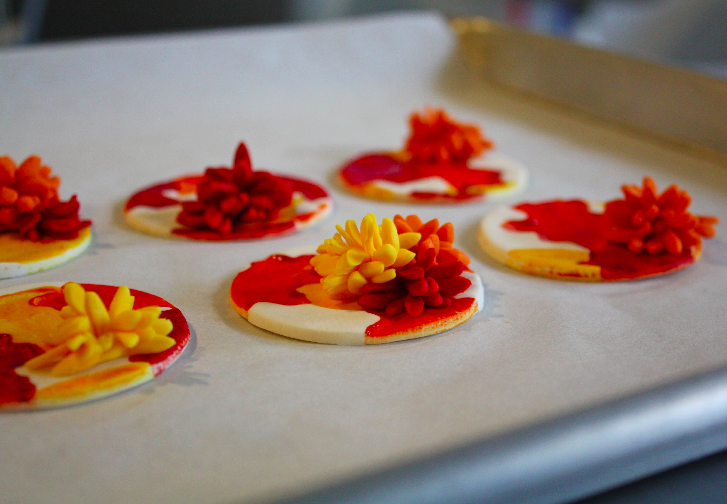 Arrange the mums on top of the fondant circles however you'd like. Attach each mum with a small dab of buttercream or royal icing.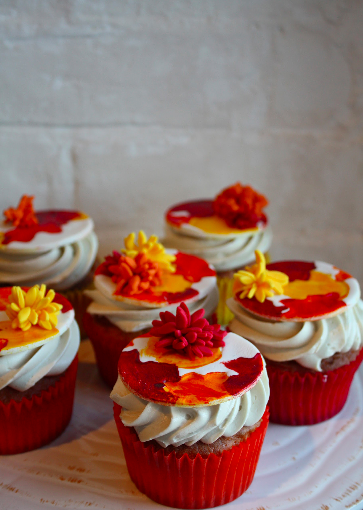 Place the fondant toppers on top of finished frosted cupcakes and say hello to the most gorgeous fall-themed desserts!