Stale bread afflicts every baker from time to time. But don't despair, and definitely don't throw out that stale loaf! With some creative kitchen wizardry, you can find new ideas for what to do with stale bread and make dishes that can bring new life to your aging bread.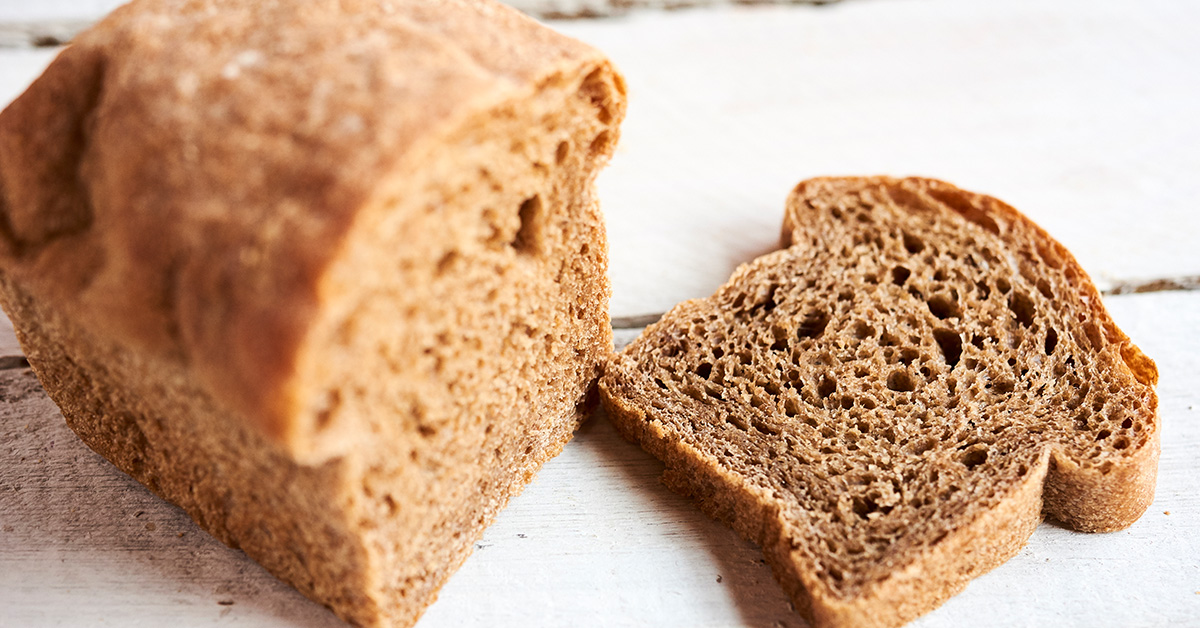 Wondering what to do with stale bread?
Read on for a collection of creative and delectable ideas, ranging from fruity desserts and classic bread pudding to croutons, bread crumbs and more. You might just find yourself hoping your bread goes stale faster after reading!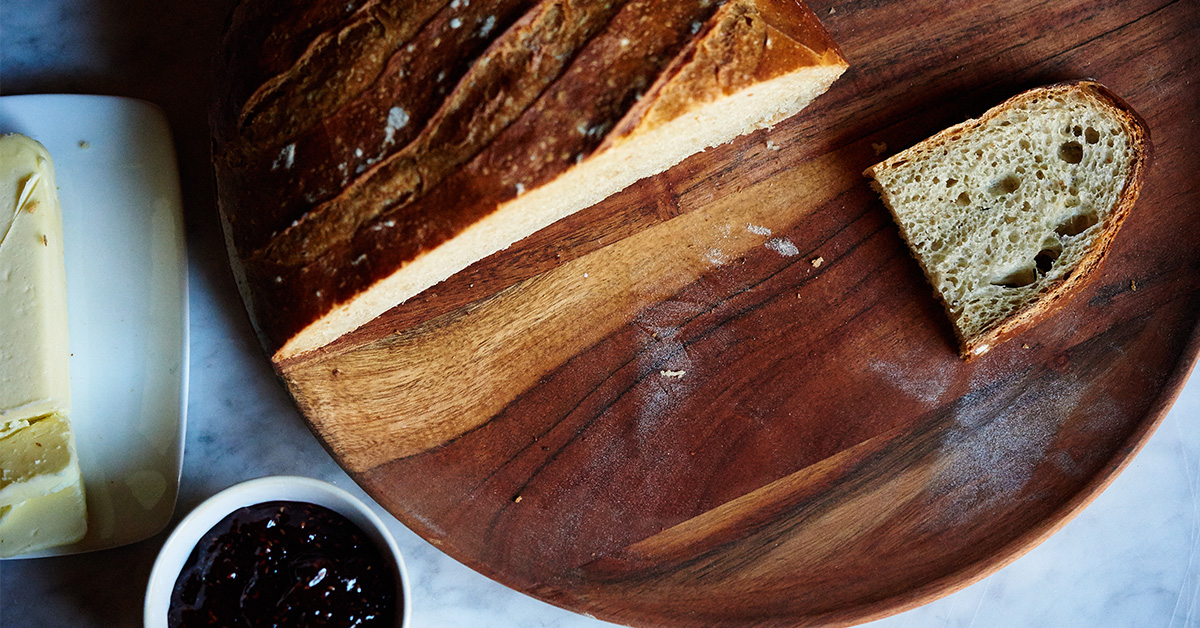 1. Bring your bread back to life.
Can't accept that your bread is dead? It's possible you don't have to, because it is in fact possible to revive stale bread.
There are a myriad of methods out there, but my favorite method goes like so.
The microwave method:
Wet a paper towel (but not to the point of sopping!)
Place the bread on top of the paper towel
Microwave on high in 15-second blasts until the bread is soft
Use immediately for best results. 
No microwave? No problem.
The oven method:
Turn on your oven to 400 F
Place a pan of water on the lower rack
Once preheated, place your bread on the rack above. (A baguette can go right on the rack; a seeded or crumbly loaf might have to go on foil or a baking sheet.)
Bake for 5-10 minutes, or until softened.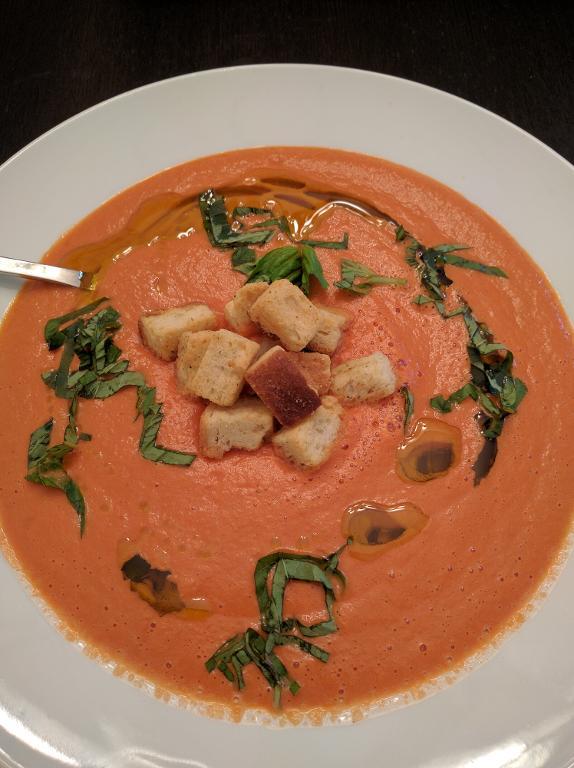 Tomato bisque with croutons via Bluprint member lauribear
2. Turn stale bread into croutons
Stale bread is the perfect choice for making homemade croutons, which will liven up any salad or soup. To make DIY croutons, all you have to do is slice your stale bread into cubes, toss with oil or melted butter and the seasonings of your choice, and either fry on the stovetop or toast in the oven until crisped to your liking.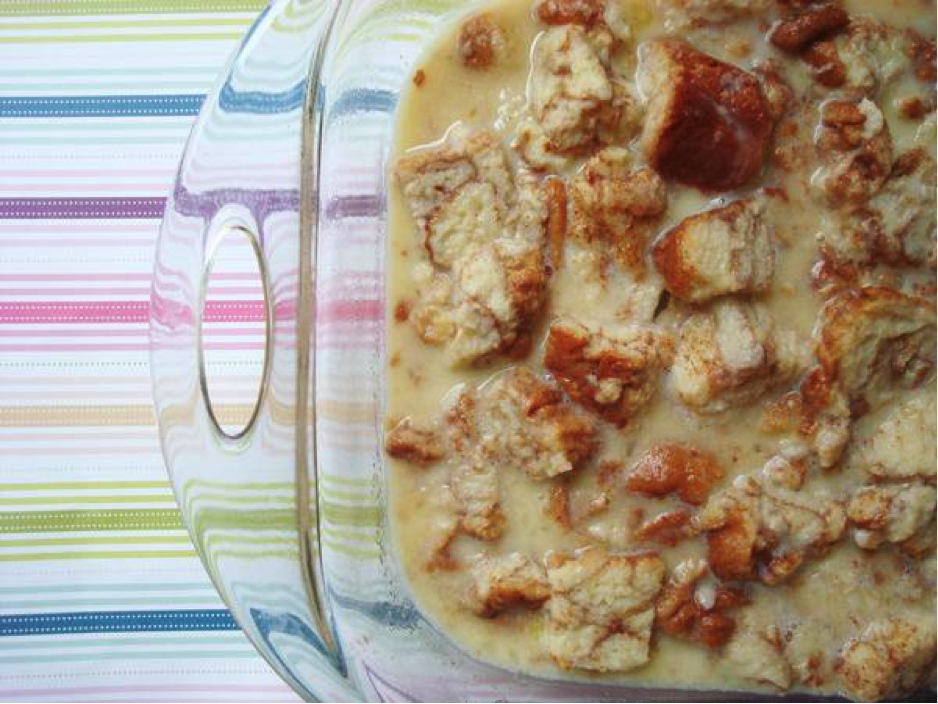 3. Use stale bread in bread pudding 
This is one of the most classic uses for stale bread, and with good reason: It's insanely delicious, with bread cubes soaked in a rich custard mixture and then baked to golden perfection.
Slightly stale bread works best at absorbing the creamy custard mixture, so when you bake it, each portion of bread become saturated with flavor. Bread pudding is most famously made sweet, but it can be made savory, as well. Our classic bread pudding recipe can't be missed!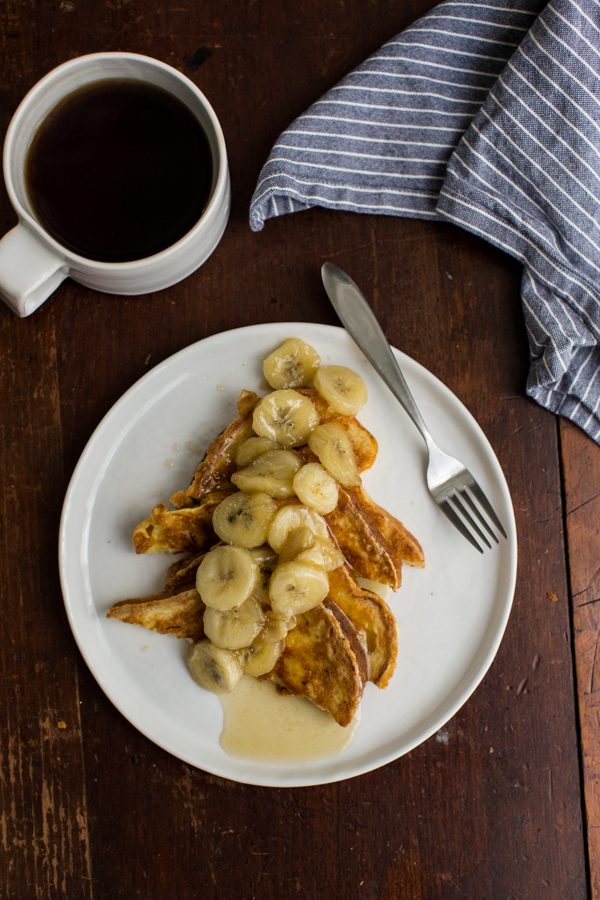 4. Whip up French toast from old bread
Stale bread absorbs an egg-custard mix, which helps French toast fry up into crispy-on-the-outside, creamy-and-tender on the inside, perfection.
The French term for this dish is "pain perdu," which translates as "lost bread." "Lost" is used in a figurative sense, as in, "Instead of losing this bread, let's find find a new horizon of tastiness by soaking it in a creamy egg mixture then pan-frying it."
 Make your next weekend brunch sparkle with our easy brioche French toast recipe!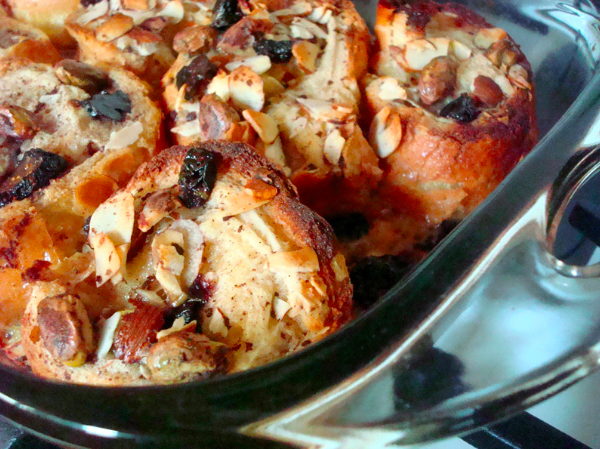 5. Take it a step further with a French toast casserole
French toast casserole is like combining the best parts of French toast and bread pudding. It starts by placing stale bread slices in a baking pan, then soaking them in a sweetened custard mixture overnight. In the morning, all you have to do is bake it up and breakfast is served! 
You're welcome, in advance: Here's our easy overnight French toast recipe.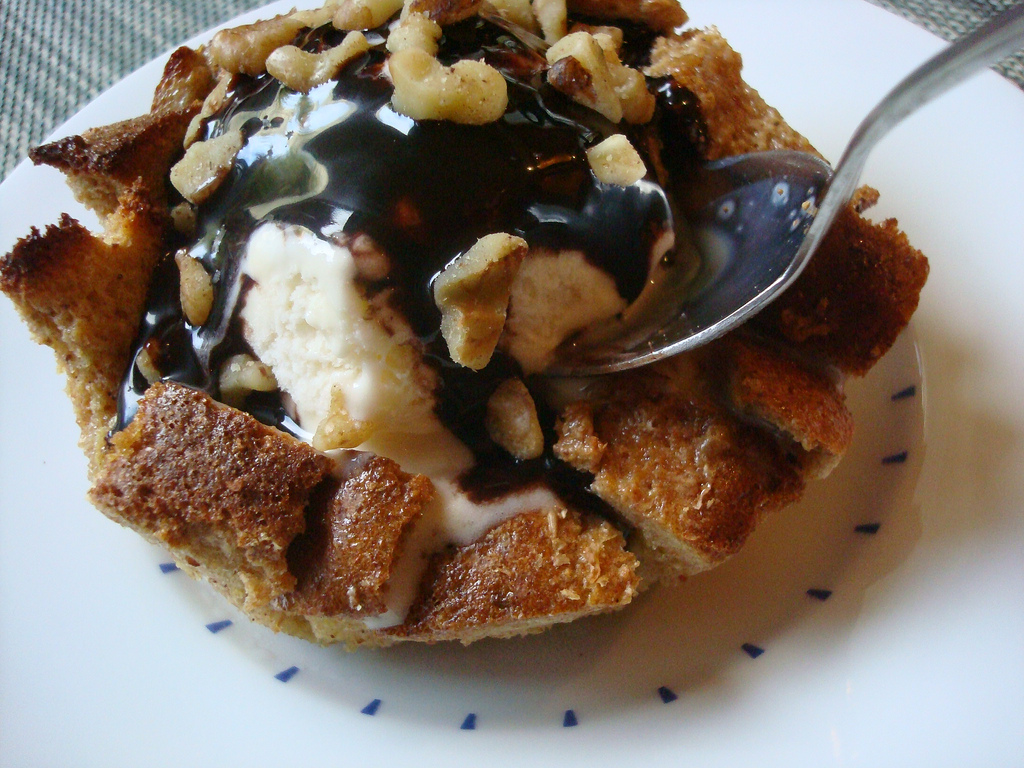 6. Make bread into cups for dessert
Stale bread is thirsty. Therefore, it's the perfect canvas to absorb soft, melty desserts such as ice cream or pudding. If the stale bread is still somewhat pliable, you can cut it into strips and press it into cupcake liners. Then use them as little serving bowls for your favorite soft dessert! The bread will soak up the flavors of the dessert in the most delightful way.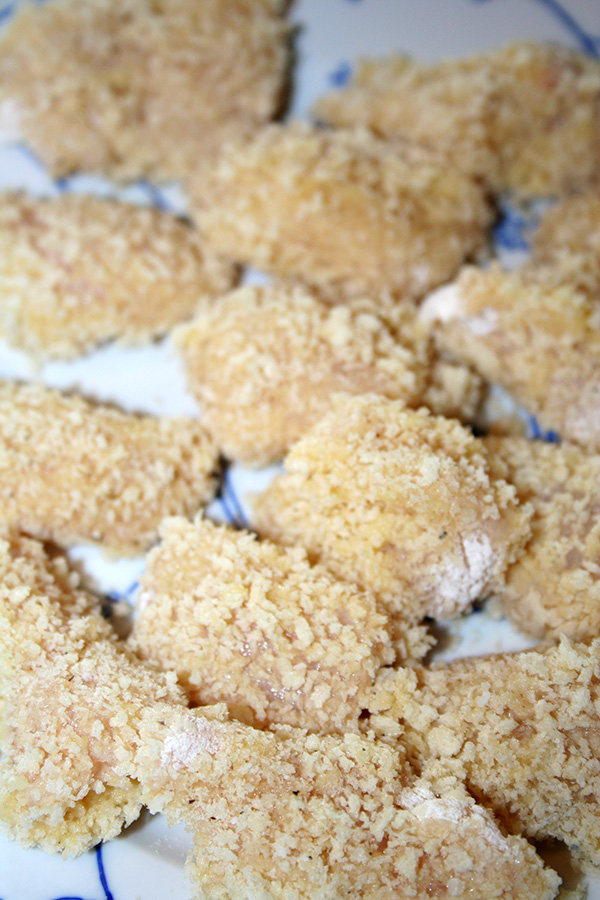 7. Make homemade bread crumbs with stale bread
Bread crumbs are an incredibly handy item to have on hand in your pantry. They can be used as a seasoning, fry coating or to dust cooking surfaces to avoid your food sticking. If your old bread is already very dry and stale, you can simply crush it. If your bread is stale but still somewhat soft, toast it first.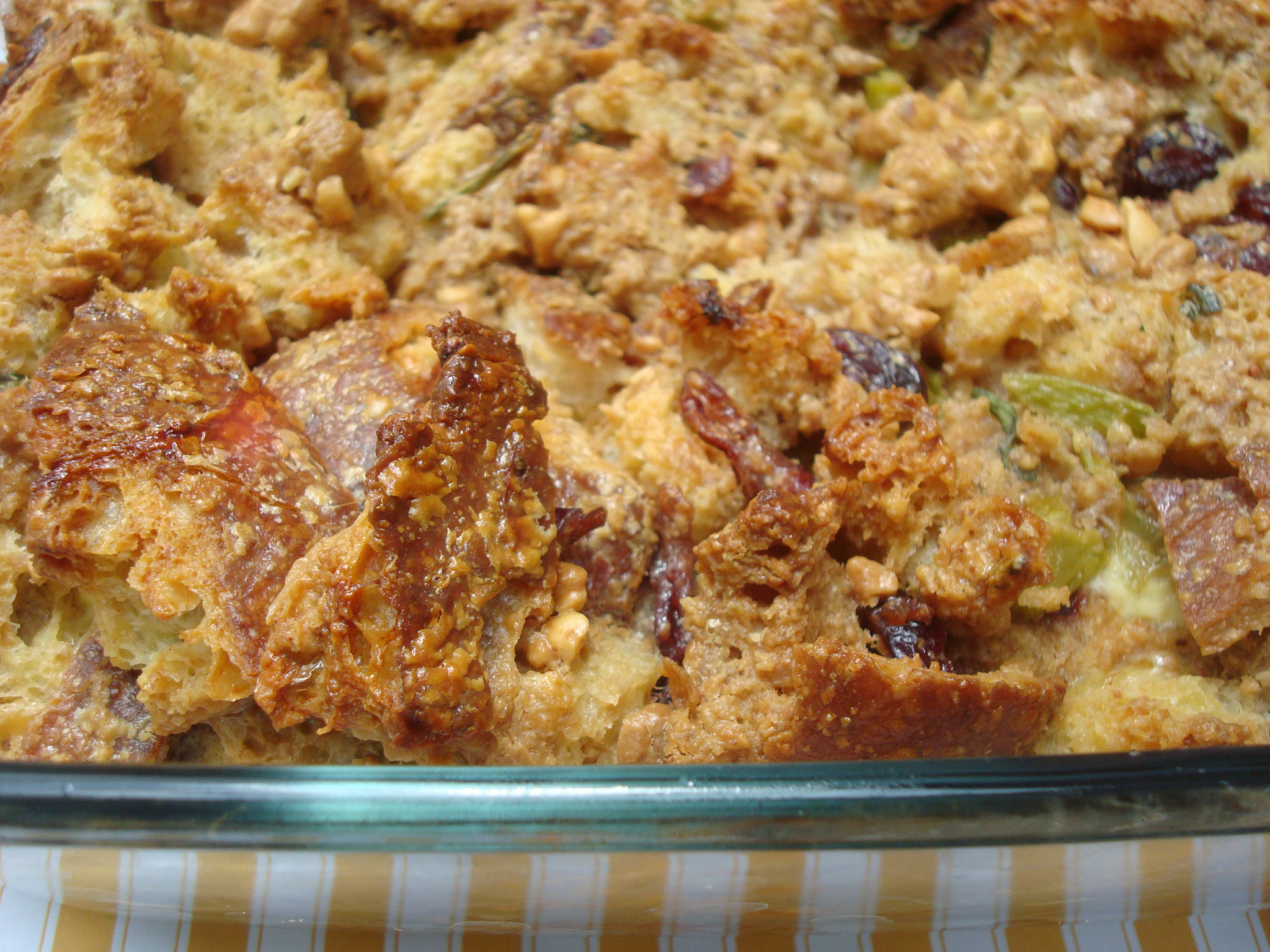 Photo via CakeSpy
8. Put stale bread in stuffing
It doesn't have to be Thanksgiving for stuffing to taste great, and it's the perfect way to use up leftover, stale bread, which figures prominently into most stuffing recipes. Make any day feel like a holiday! 
9. Try making bread salad
Have you ever heard of panzanella salad? It's a salad where chunks of bread are tossed in the mix. Not to be confused with croutons, a bread salad employs larger pieces that are not toasted to the point of total crispiness. The soft bread soaks in the flavors and adds a heartiness that makes this type of salad meal-worthy.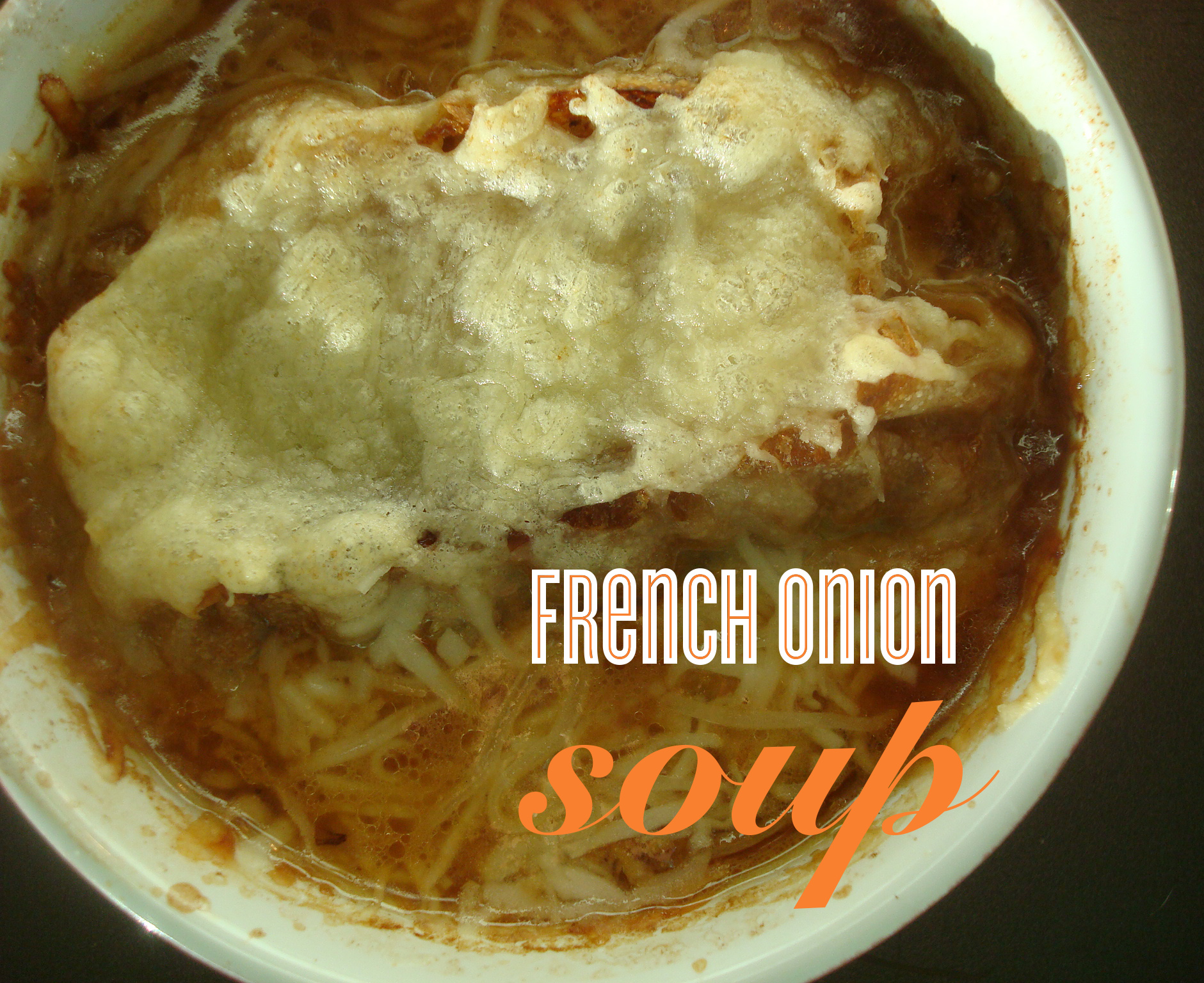 10. Use it to top French onion soup
One of the best parts about eating French onion soup? The large toasted piece of bread placed on top, which is coated in gruyere cheese and then briefly baked for a toasty-gooey effect. Stale bread soaks up the delicious, hearty broth for a totally saturated flavor that is unlike anything else. 
Try your hand at our French onion soup recipe!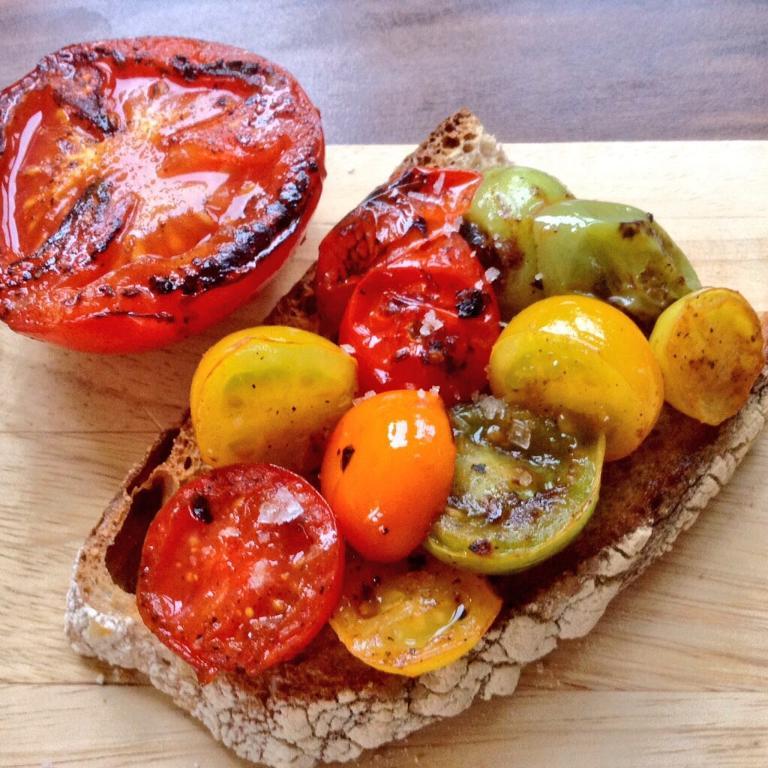 Bruschetta via Bluprint member simon273m1021550915
11. Use bread as the base for bruschetta 
Stale bread, on its own, is boring. Stale bread toasted and topped with a flavorful blend of tomatoes and herbs, though? That's called bruschetta, and it is not boring in the least. This classic Italian treat makes a great appetizer, or it can act as the perfect accompaniment to a salad or soup.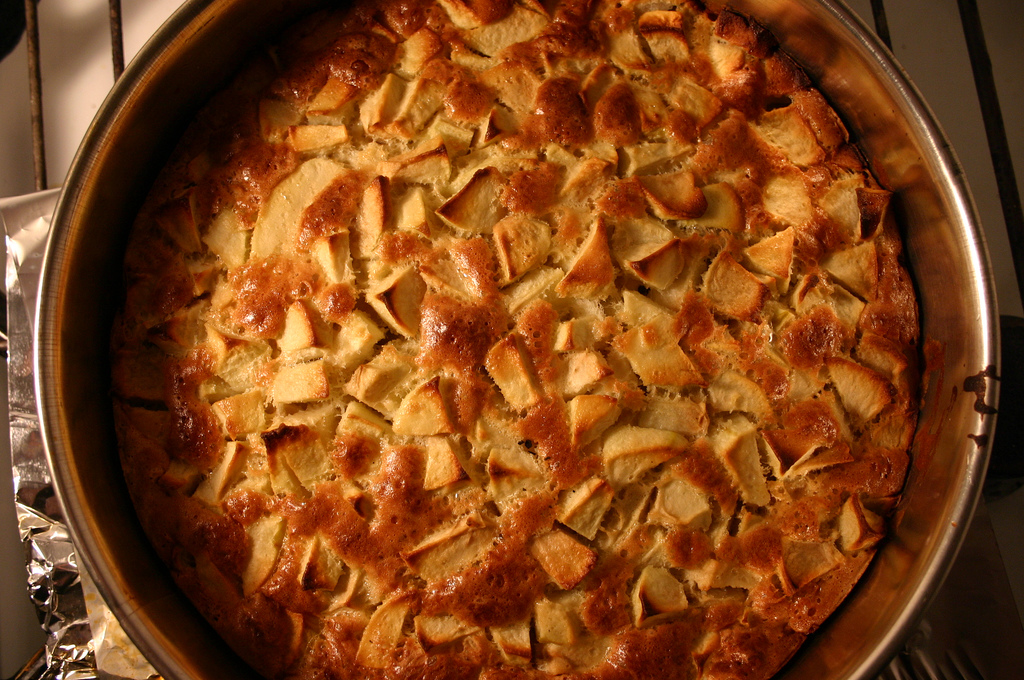 Photo licensed via Creative Commons by Flickr member Binary Koala
12. Bake a sweet charlotte dessert
Leftover bread can be transformed into a dessert that isn't bread pudding. A charlotte is a classy, tasty dessert where stale bread slices line a mold, which is filled with fruit, custard or both. The fillings soak into the bread, giving it a crave-worthy flavor.
You can bake it better than storebought.
Combine flour, water, yeast — and something amazing happens. You're making bread, tastier than you'd buy at any store…
Find your slice of life