Maybe you exclusively use super-bulky yarns because they work up quickly, or maybe you use mostly worsted-weight yarns because that's what you have in your stash right now. Why not step out of your comfort zone and give DK weight a try? Perhaps these DK-weight yarn recommendations and FREE knitting and crochet patterns that use DK-weight yarn will inspire you!
What is DK weight yarn, exactly?
DK stands for "double knitting," but in the case of DK yarn, it doesn't mean that you use it exclusively to create projects using the double knitted technique, nor does it mean that you hold two strands of it together to stitch it. It's simply a way to classify the weight of the yarn.
You won't have to look too hard to find out what DK weight yarn is. Take a peek at the Standard Yarn Weight System and you'll see DK yarn is categorized as number 3 – Light. This same Light category also includes some light worsted yarns. DK yarn is lighter than 4 – Medium, which includes worsted-weight yarns, while DK is heavier than 2 – Fine, which includes sport yarns.
The best DK yarns
Lucky for you, the Bluprint shop is full of beautiful DK yarns that you can experiment with. Check out all the DK-weight yarn here, including these beauties.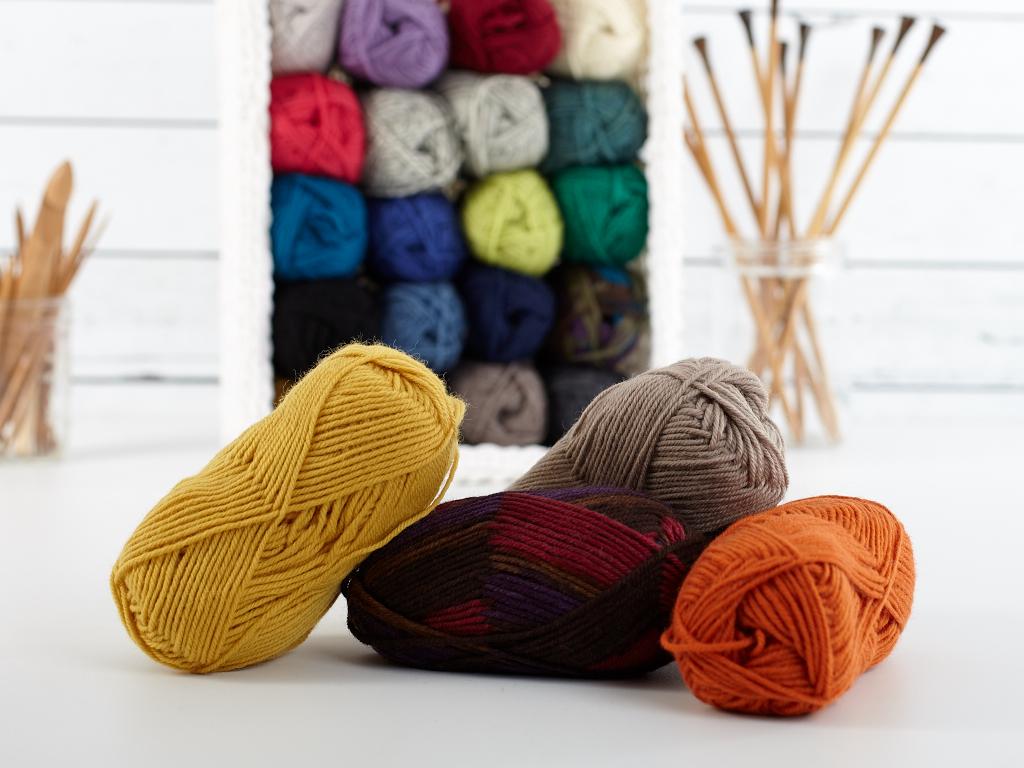 Patons Classic Wool DK Superwash
If you do a lot of felting, you probably recognize the Patons name already because of their famous felt-able wool that comes in lots of different colors. Patons uses those same colors with this Classic Wool DK-weight yarn that's actually an easy-to-launder superwash.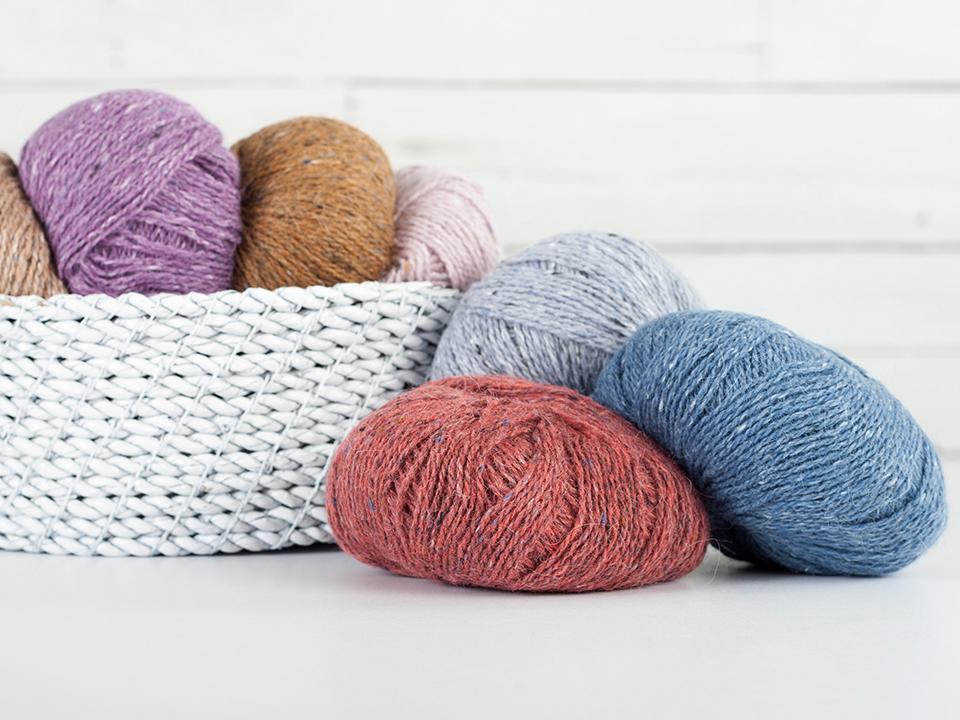 Rowan Felted Tweed DK
DK yarn is showing off its classic side with this tweed yarn. When I picture this yarn on my needles, I'm knitting a beautiful tweed sweater that has just the right amount of warmth and drape.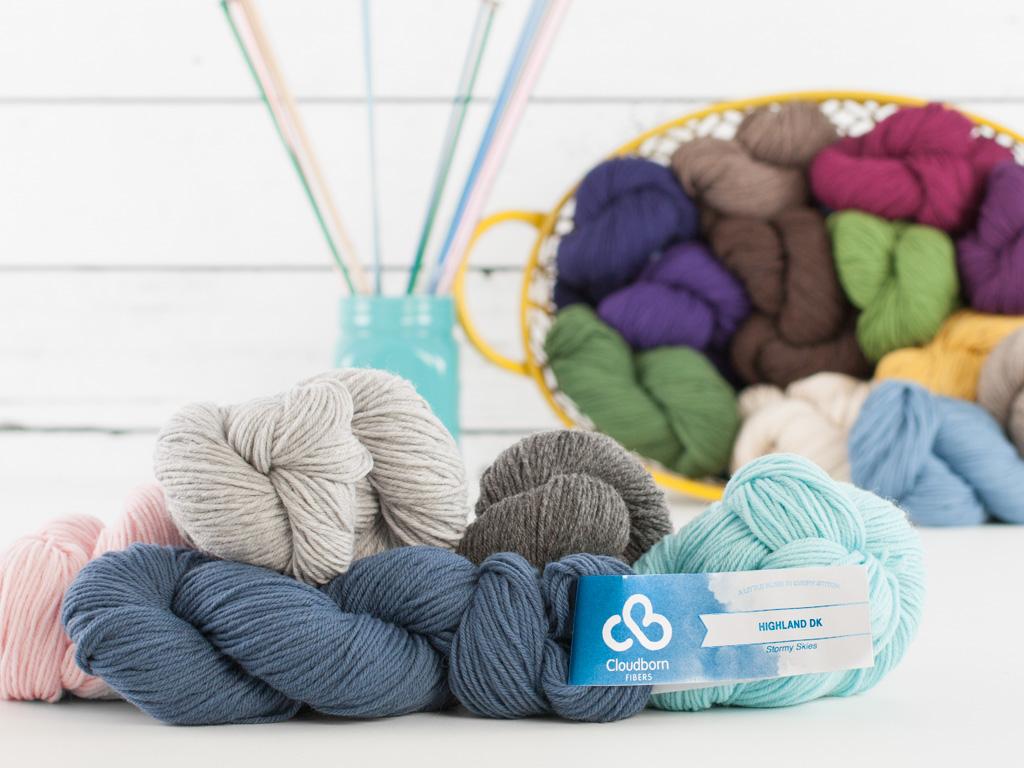 Cloudborn Highland DK Yarn
This DK yarn is new and exclusive to Bluprint. Even though DK yarn is below medium on the standard yarn weight chart, it can still be durable — and this yarn is proof. Not too worried about durability? Maybe the dozens of color choices will draw you in instead.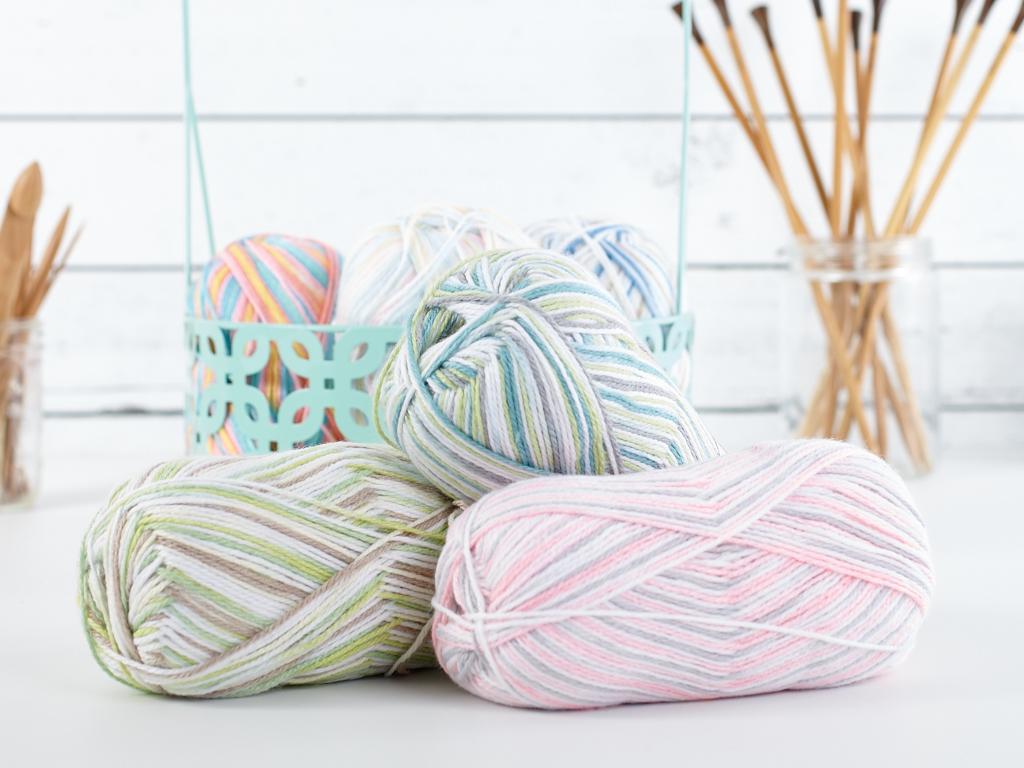 Bernat Softee Baby Ombrés
DK yarn has the versatility to go from a high-end wool to something a little more practical, like this 100 percent acrylic yarn. This baby-friendly yarn is easy to care for — you can wash and dry it on delicate settings — and comes in soft, soothing colors that make lovely baby gifts.
Free DK knitting and crochet patterns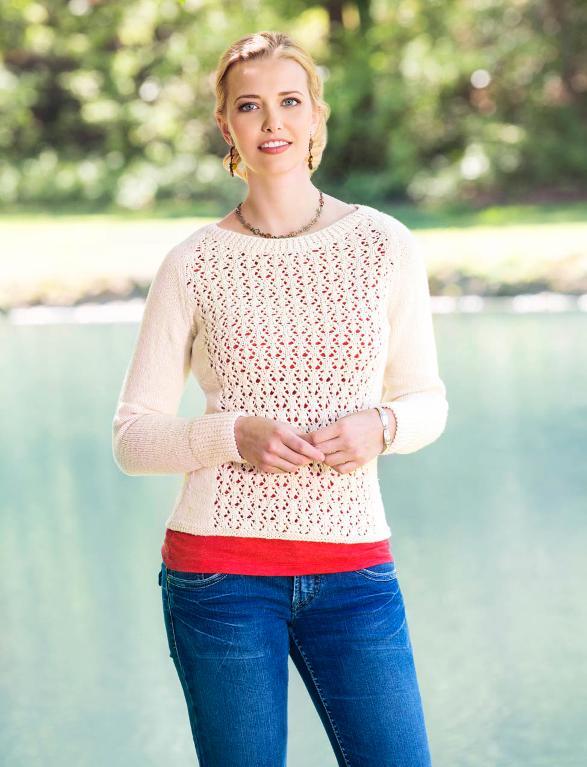 Photo via Bluprint member Universal Yarn
1. Fleurette Lace Pullover
DK yarn is perfect for a sweater with a bit of drape that still works up faster than fingering-weight or sport-weight garments. This pattern is also perfect for showing off DK's ability to pull off lace stitches.
Get the FREE knitting pattern »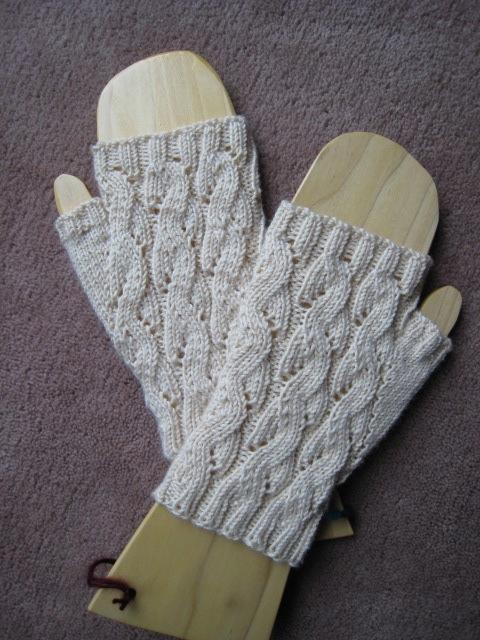 Photo via Bluprint member snapperknits
2. Emilee Dee Mitts
These mitts can be worked with DK weight or with sport weight. This is another great example of how DK can pull off a delicate stitch, even though it's a heavier yarn than lace weight yarn.
Get the FREE knitting pattern »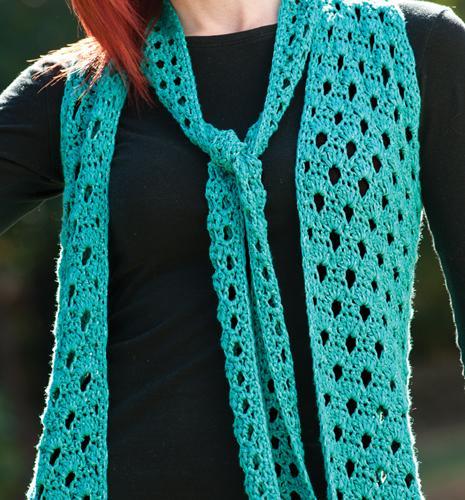 Photo via Bluprint member Kollage Yarns
3. Funky and Fun
Texture? Check! DK yarn shows off the stitch definition of this unique vest. Choose a lighter color to really call attention to the stitches.
Get the FREE crochet pattern »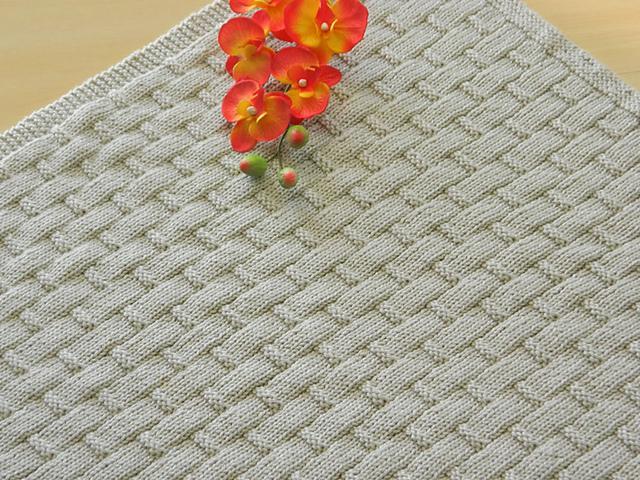 Photo via Bluprint member sandrabaroni
4. Linus Blanket
A cozy DK-weight yarn would be perfect for your next blanket project. This blanket will take longer to knit than, say, that super bulky-weight blanket, but the finished blanket will have a lot of drape and movement that's perfect for cuddling.
Get the FREE knitting pattern »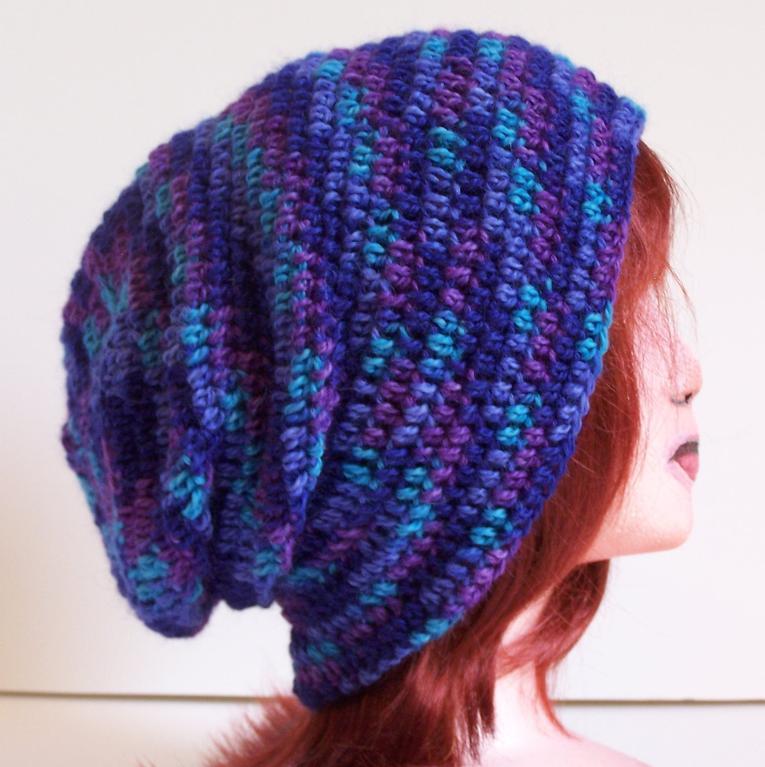 Photo via Bluprint member YarnConfections
5. Outlier Slouchy Toque
Move over, worsted-weight yarn. You're not the only one who can pull off a hat. DK-weight yarn adds that extra bit of slouch to this stylish hat that still works up quickly.
Get the FREE crochet pattern »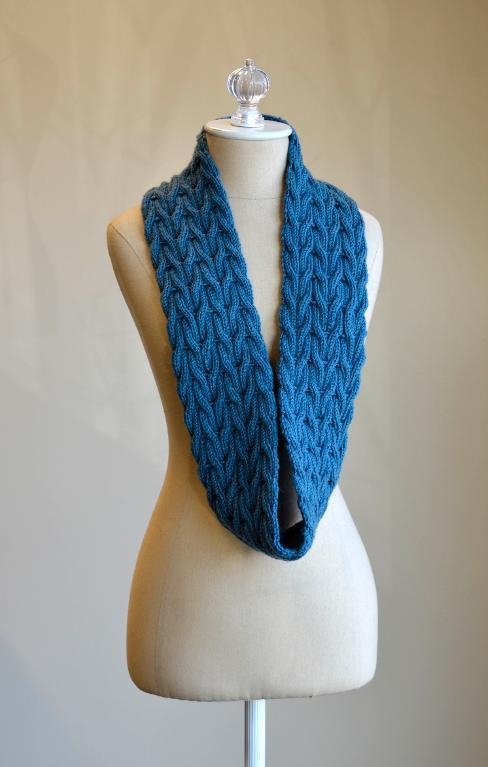 Photo via Bluprint member Universal Yarn
6. Wishing Cowl
Like any other yarn weight, you can find plenty of superwash DK options. This cowl was stitched with Universal Yarn Deluxe DK Superwash, a washable wool. Here you can see how DK-weight works up using cables.
Get the FREE knitting pattern »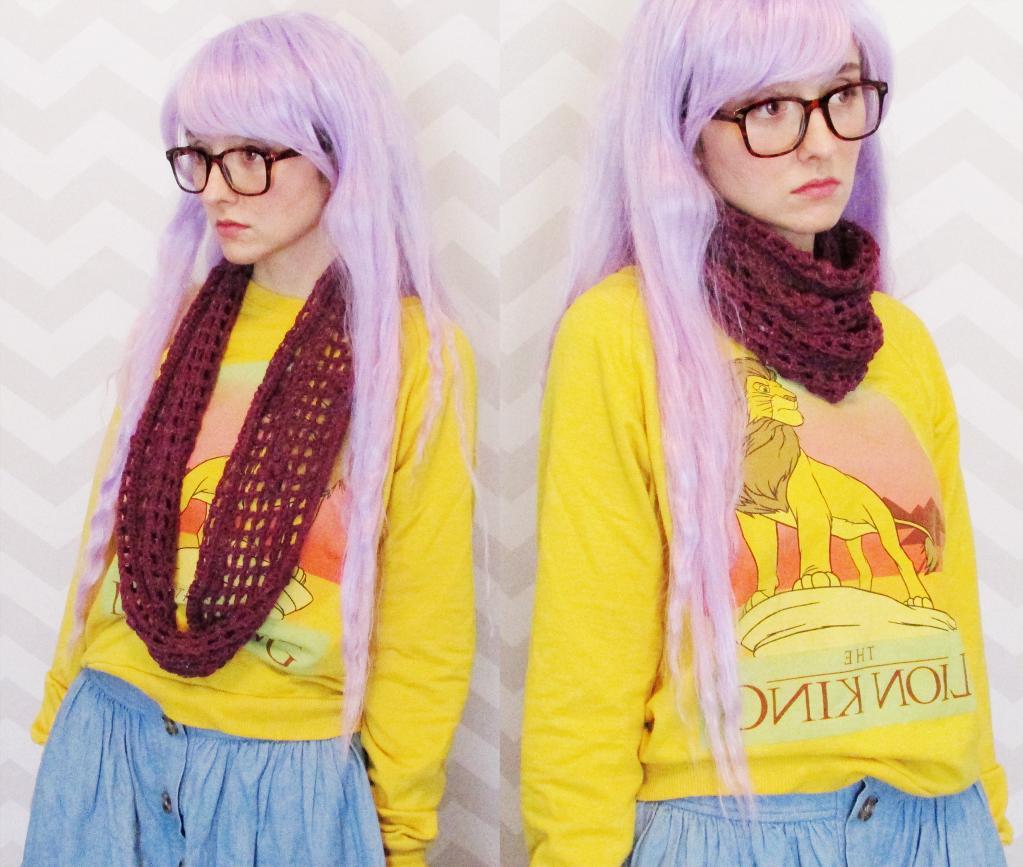 Photo via Bluprint member Hello Happy
7. Summer Flower Buds Cowl
A cotton DK-weight yarn is the perfect choice for a spring or fall accessory that is more about style than warmth. This free pattern is ideal for beginners or crocheters who need a quick, no-fuss DK project.
Get the FREE crochet pattern »
Are You a Yarn Expert?
Download this FREE guide to learn everything you need to know about yarn weights and fiber types to make savvy selections and achieve superb stitches.Get My FREE Guide »