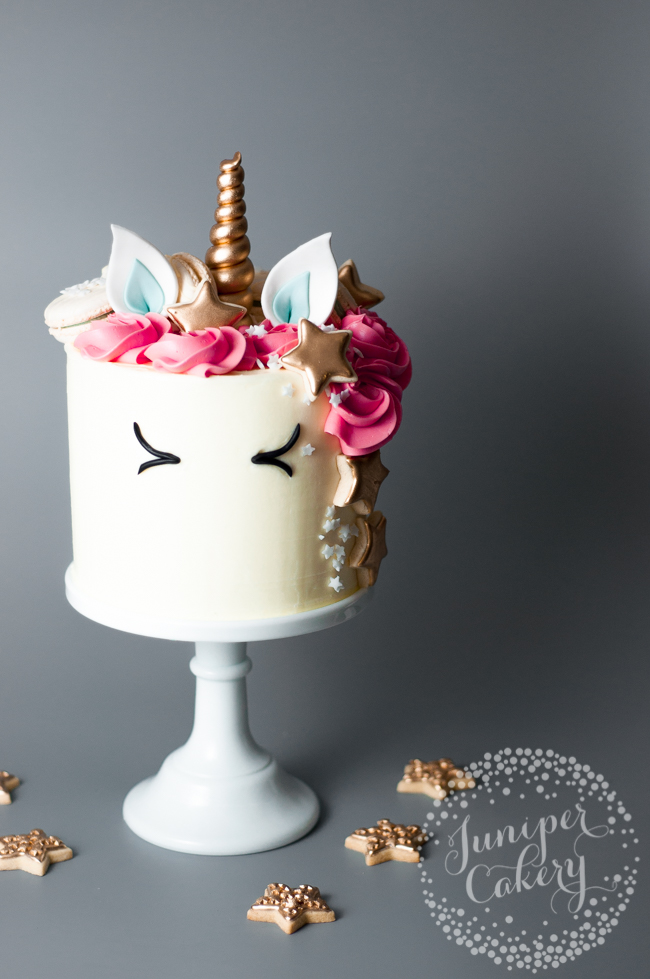 This unicorn cake comes together so quick, it's like magic! Don't let those 3D elements intimidate you — as long as you follow these steps, you only need basic fondant and buttercream skills to bring this beauty to life.
Easy Unicorn Cake Tutorial
Level: Easy
What You Need
Round cakes
Wooden skewer
Fondant in white, pastel, caramel and black (buy it or make your own)
White and pink buttercream (Swiss meringue and American buttercream work great)
Rose piping tip (we used the 855 by Ateco)
Disposable piping bag
Rose petal cutters in two sizes
Fondant rolling pin
Food-safe paint brushes
Candy, cookies, macarons, meringue kisses, etc.
Sprinkles
Cake dummy
Cake smoother (optional)
Instructions
1. Prep Your Cake
Bake your favorite cake according to recipe instructions. Once cooled, stack the layers, add a crumb coat and frost with white buttercream. Use a cake smoother for a seamless surface.
2. Make the Horn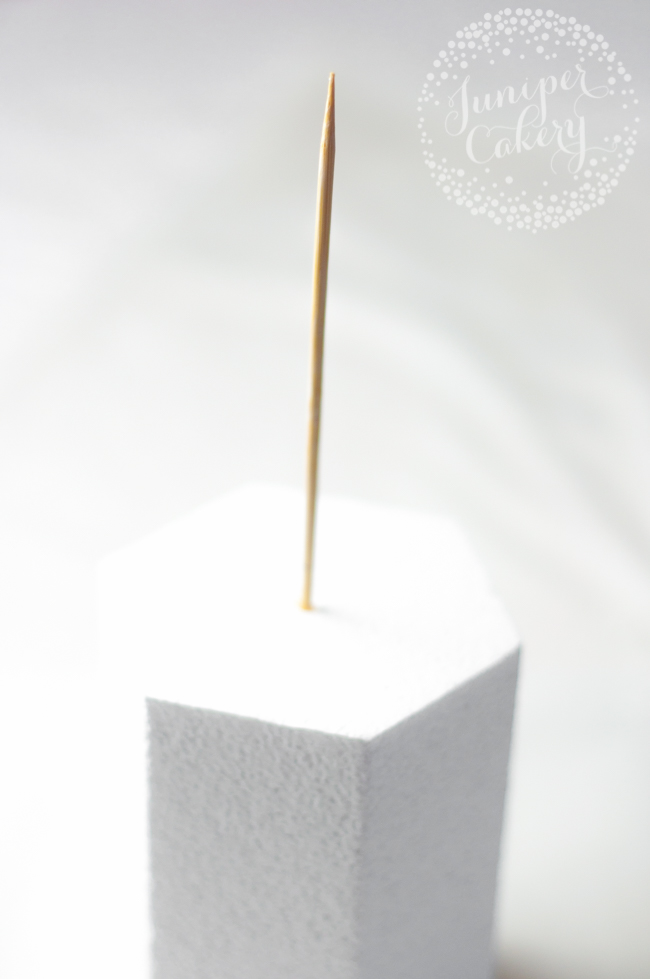 Insert a wooden skewer into a cake dummy. This will help you determine the height of the unicorn horn and cake.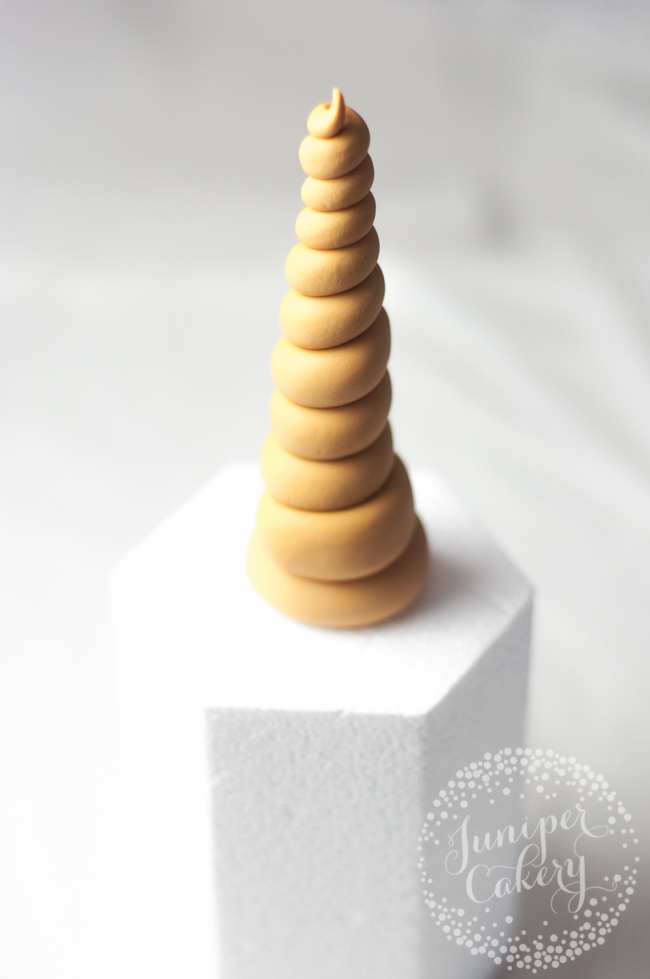 Roll out a tapered rope of caramel-colored fondant. Twist it around the base of the wooden skewer, piling it up until you reach the top. The spiral should get thinner as you build.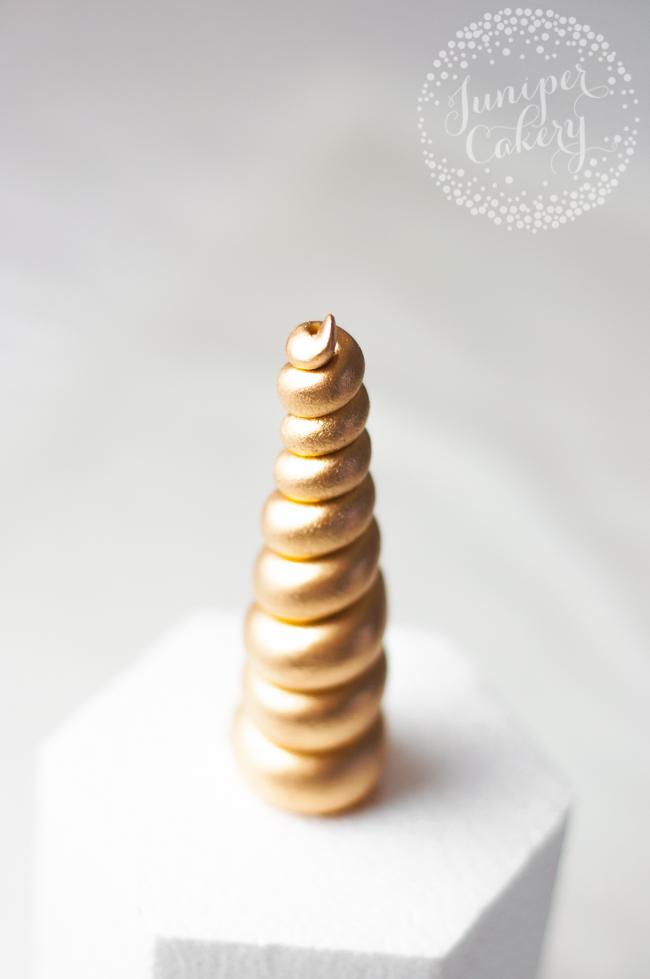 Paint the unicorn's horn. This tutorial uses gold, but you can opt for another color like silver, pink or even a rainbow stripe.
3. Shape the Ears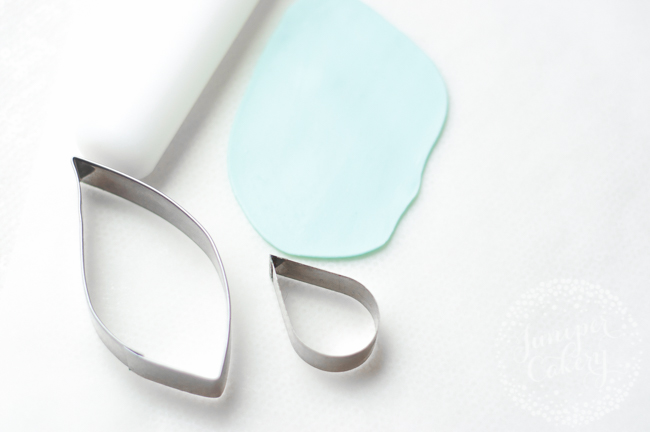 Roll out some white and pastel-tinted fondant (we used mint green). Make two ears from the white fondant using rose petal cutters. Then cut two smaller inner ears from the pastel fondant.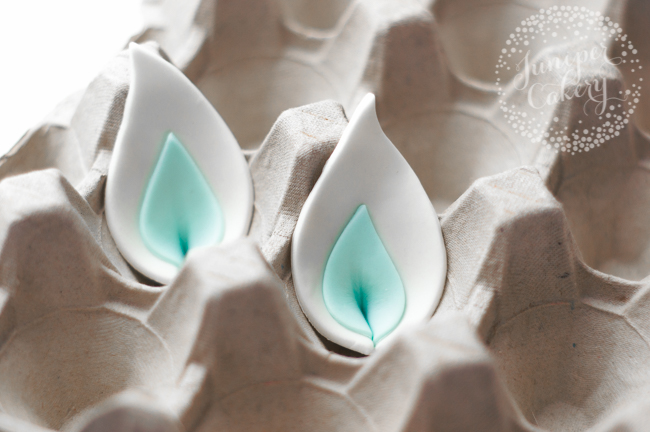 Use a veining tool to indent the centers of the ears. Pinch the tips, then leave the ears to set on flower formers or a cardboard egg crate.
4. Sculpt the Eyes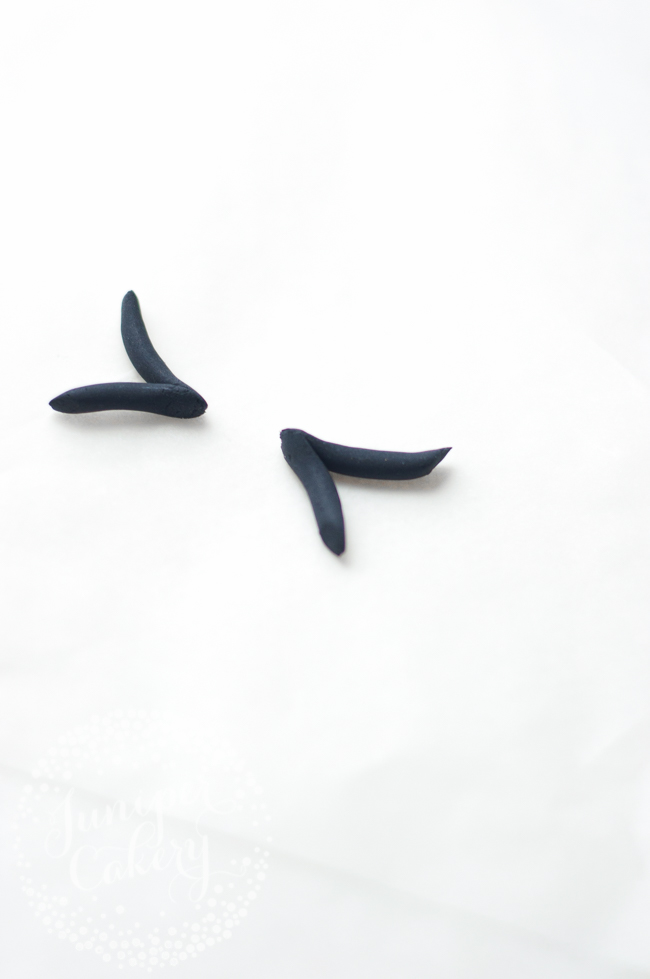 Roll out two thin ropes of black fondant. Pinch each one in half and taper the ends to form V shapes. Set aside to firm before adding them to your cake.
5. Pipe the Mane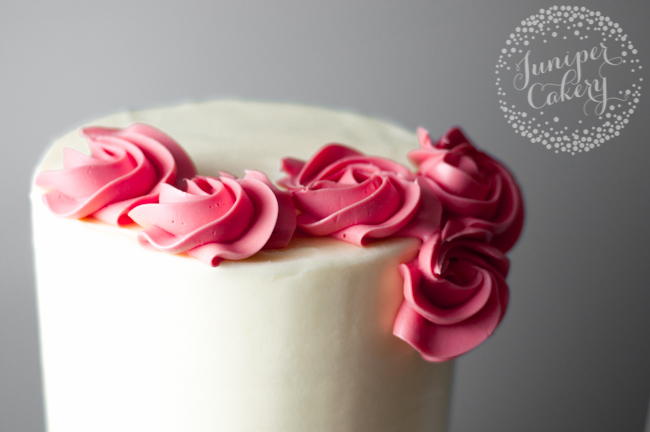 Spoon pink buttercream into a piping bag fitted with a rose piping tip. Pipe simple buttercream rosettes around the edge and down one side of the cake. If you're adding treats like cookies or macarons to your cake, remember to leave space for them.
6. Bring on the Sprinkles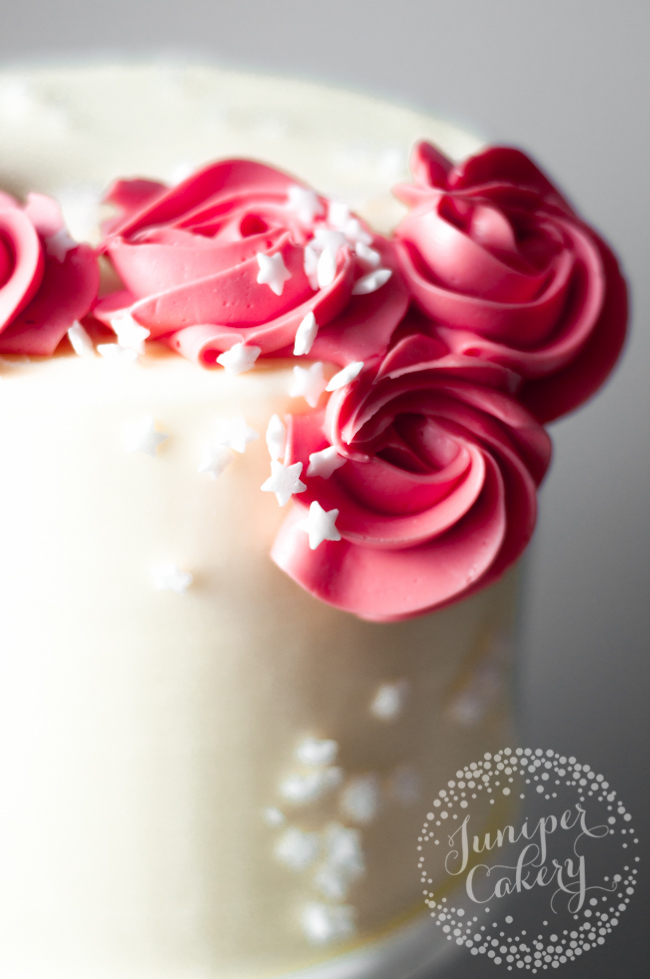 Add some sparkle with the sprinkles of your choosing. This tutorial used white sugar stars, but don't be afraid to use rainbow confetti or some edible glitter.
7. Add the Horn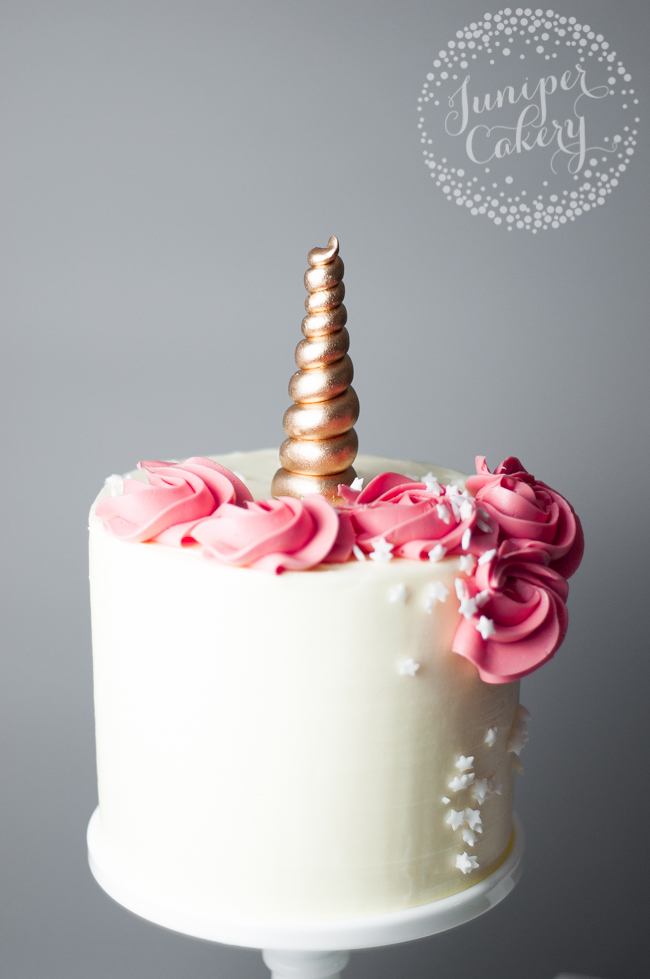 Push your wooden skewer and horn into the center of the cake.
Pro Tip: If you've given your horn enough time to set, you can simply secure it in place with buttercream — no skewer needed.
8. Pile on the Goodies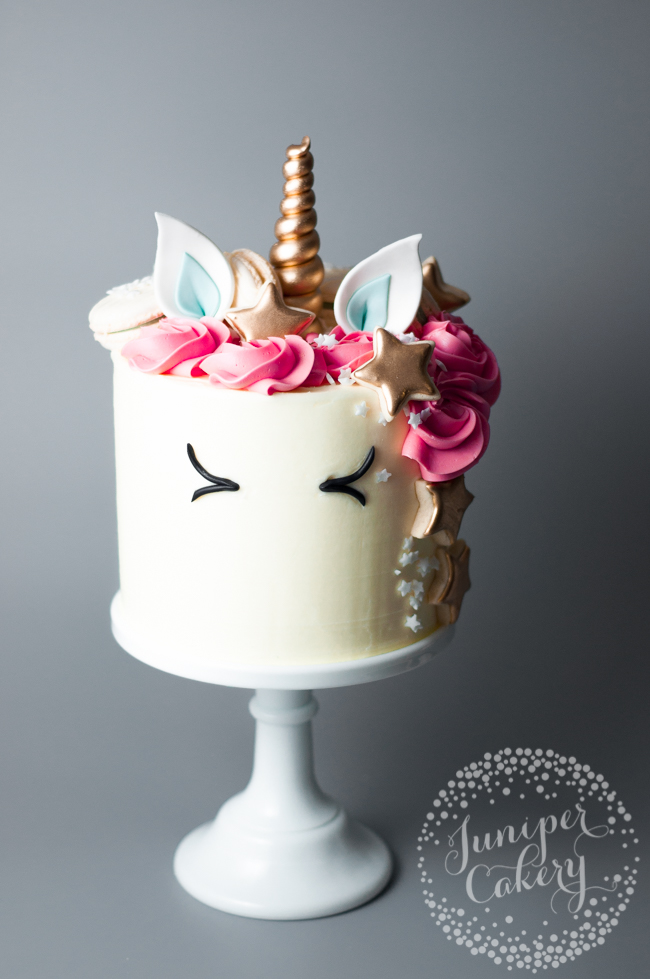 Finish off the cake by adding the fondant ears, eyes and decorative candies like swirly lollipops, chocolate truffles, macarons or even decorated cookies.