When you walk through the baking aisle at your favorite kitchen store, you'll notice that there are more baking pans to choose from than you can shake a stick at. It seems like there are constantly new pans for specific types of baked goods, as well as seasonal pans that let you bake uniquely shaped cakes. But when it comes to most baking, what types of pans should you really have in your kitchen? Keep reading to learn about the different types of baking pans.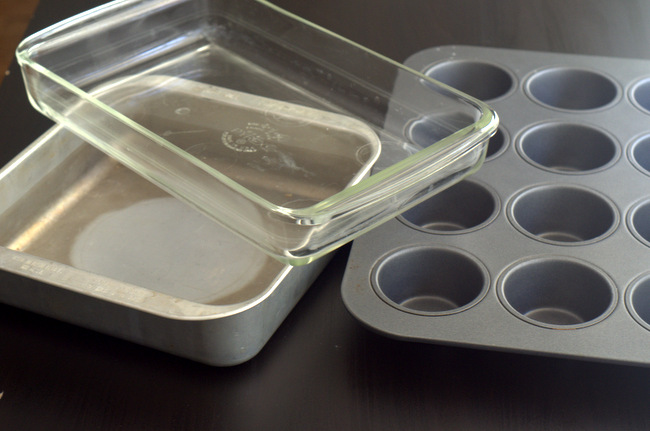 There are only 10 pans that every baker needs to have.
This list is a great place to start if you're building up your cookware collection, or if you already have a huge collection of pans and want to streamline a little bit. 
1. Sheet pan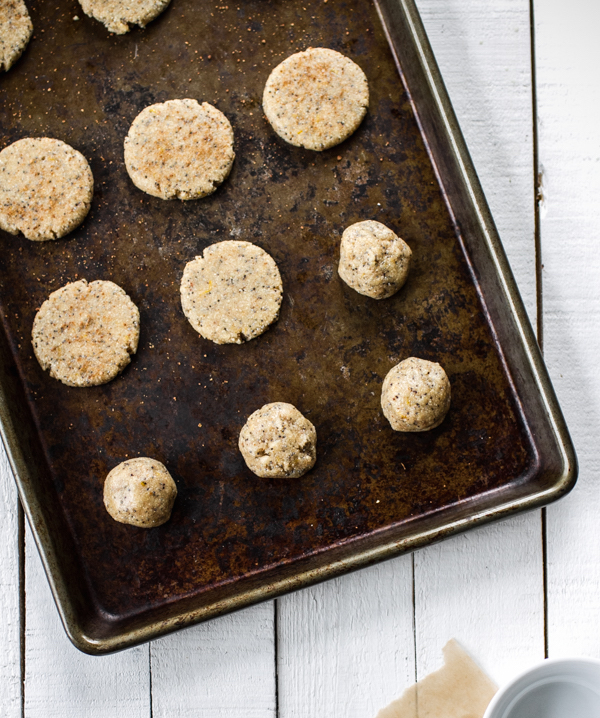 These flat baking sheets have a shallow rim around the edge. They're perfect for everything from roasting potatoes to baking cookies (you may know them as cookie sheets) and are real workhorses in the kitchen. The rim on the pans ensures that your parchment paper won't accidentally slide off.
These come in a wide variety of sizes. The "half sheet" pan measures 12″ x 16″ and is a great standard size, though you can find smaller sizes for very small ovens.
2. Muffin pan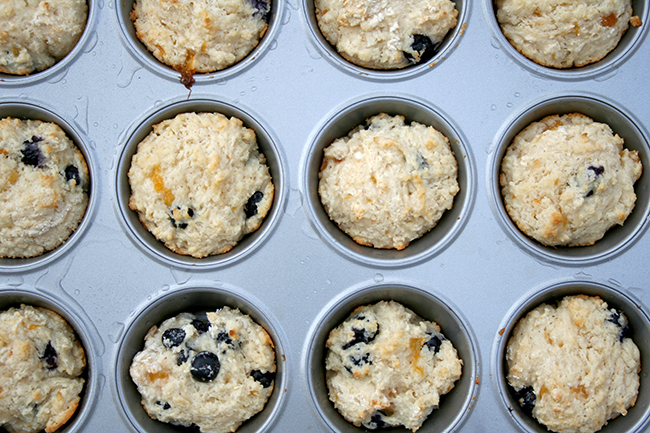 Muffins and cupcakes will always be some of my favorite things to bake, so a muffin pan is a must. You can bake a variety of treats in this type of pan, from popovers and cupcakes to, of course, muffins. Most cake recipes can be adapted to a muffin tin by reducing the baking time, making the pan even more versatile. 
3. Loaf pan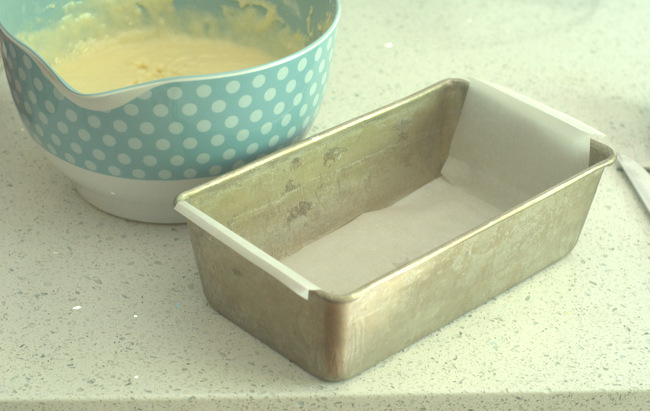 A loaf pan is a workhorse in my kitchen, since it gets used for both sweet and savory baking. I'll bring it out when I'm baking a meatloaf, but I use it far more often for banana breads and similar "quick bread" recipes. These can also be used for yeasted breads, of course, so you can make homemade sandwich bread with ease. 
4. Bundt pan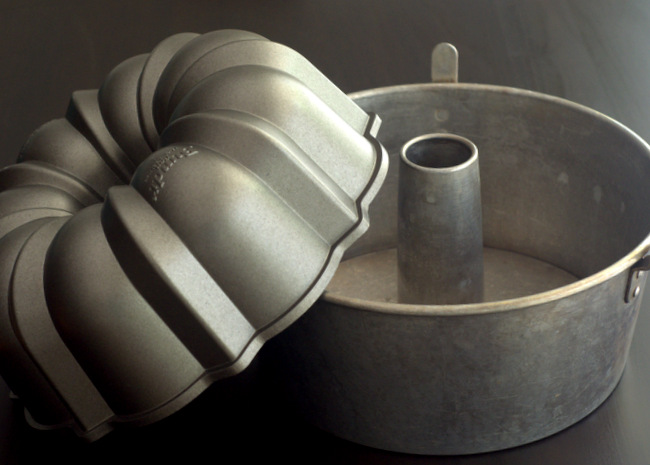 Bundt cakes are one-pan wonders — cakes that don't need any frosting to look beautiful when served. These heavy-weight pans produce perfect coffee cakes and pound cakes, which you can make and serve for any occasion. Though there are a lot of bundt pan designs, stick to a classic patter if you have to choose only one.
5. Tube pan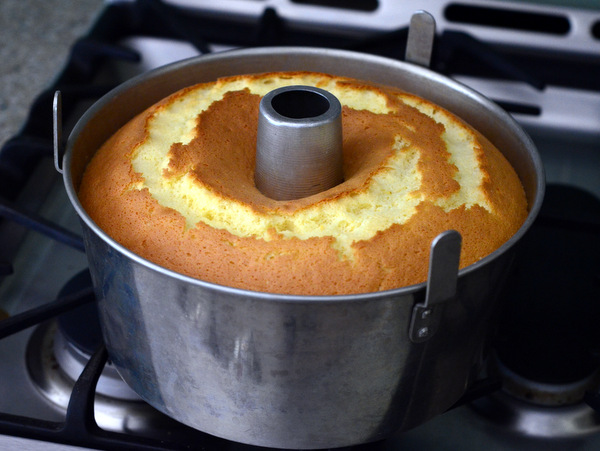 Although it looks like a bundt pan at first glance, tube pans are used primarily for lighter cakes, such as angel food and chiffon. Most tube pans have feet on the top because these airy cakes must be cooled upside down and the feet keep them up off the counter when the pans are inverted. 
6. 9″ round cake pans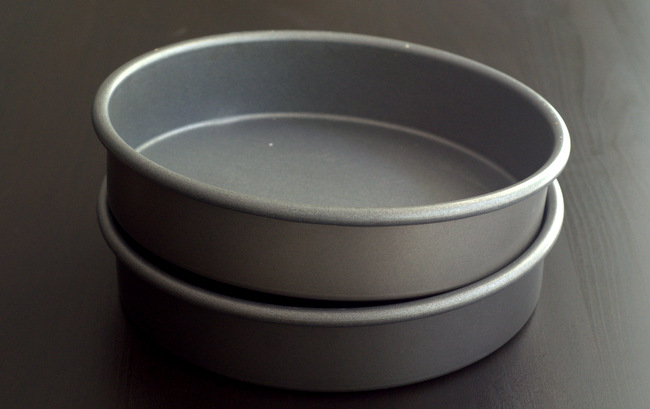 If you bake cakes regularly, you need this type of cake pan to produce the best results. I also use this pan for the occasional batch of brownies, which look a bit dressier if you bake them in a round pan and cut them into wedges. 
Round cake pans come in almost every size you can think of, but the most common are 8″ and 9″. I prefer the 9″ size because the layers bake slightly more quickly. It's a good idea to have two in your arsenal so you can bake layer cakes more quickly.
7. 9-by-13-inch baking pan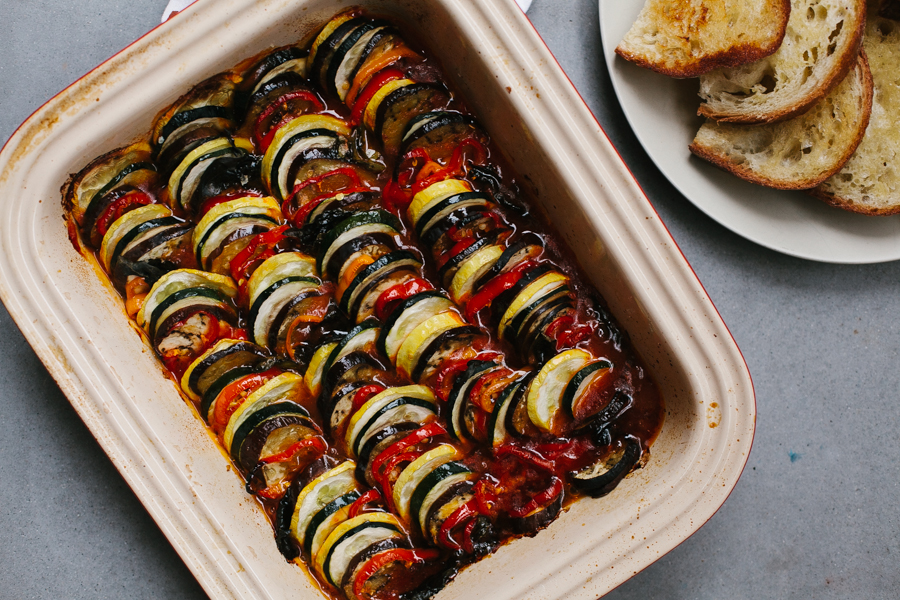 This all-purpose baking dish can be used for everything from roasting chicken to baking a cake. It has higher sides then a sheet pan, which make it better for cakes than for cookies. It's also the "standard" size for sheet cakes and most baking mixes, which makes it a perfect pan when you need a quick batch of brownies or a cake for a party. 
8. 8″ square baking pan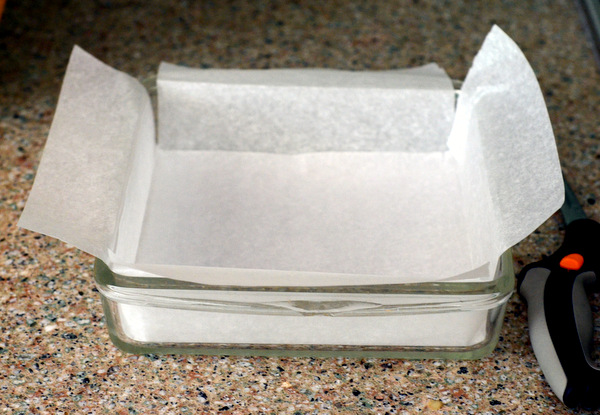 A small, square baking dish is ideal for brownies and bar cookies. While most recipes can be doubled to fit in a 9-by-13-inch pan if you really need to save room, they're usually written for this size of pan and it's nice not to have to bake a huge batch of every bar cookie recipe you want to try!
9. Pie plate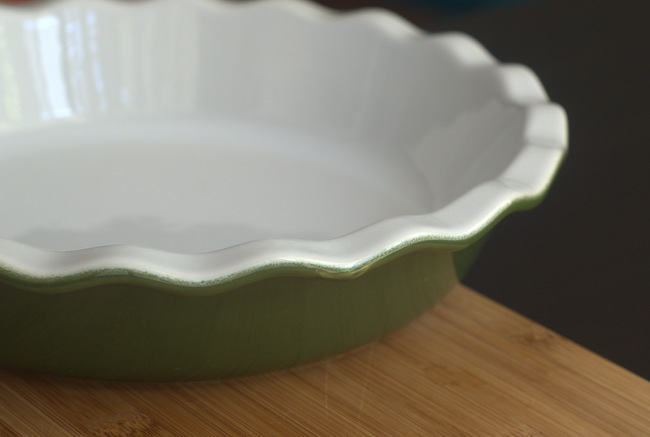 You can't make pie without a pie plate, so a pie plate is a must in a baker's kitchen. The pan can also be used for brownies, loaf cakes and other baking by simply adjusting the baking time of your recipe.
Ceramic plates are known for producing deeply browned crusts, but glass plates are also an excellent choice because you can easily see the color of your crust while the pie is in the oven.
10. 9″ Springform pan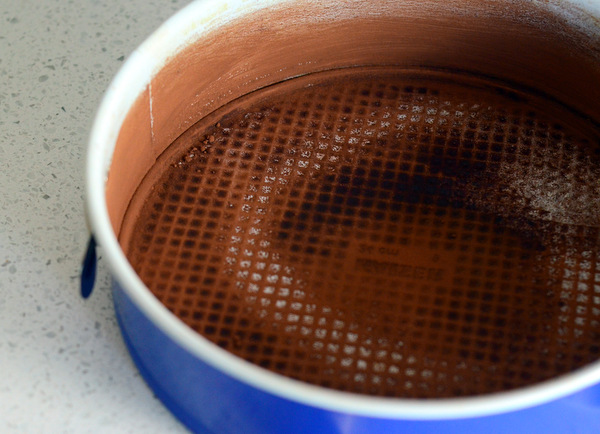 This type of pan has a removable outer edge that unclasps easily after baking. This pan is a must for baking cheesecakes, but it can also be used for tarts (especially if you don't have a tart pan), quiches and even regular cakes.