When I first became interested in cooking and baking, I heard the term "quick breads" thrown around a lot. What in the world is a quick bread, I would wonder to myself.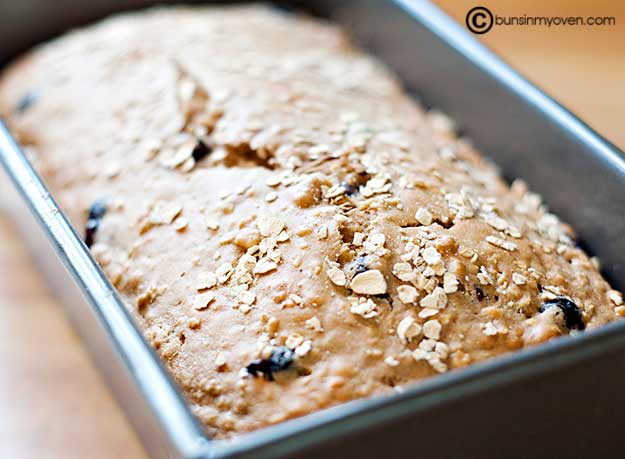 Blueberry bread via Buns In My Oven
Well, guys. It's pretty much exactly what the name implies — it's a bread that you can bake immediately! Any bread type recipe that uses a leavening agent that can be baked immediately (think baking soda) is considered a quick bread. This means there is no yeast involved, which is nice because I know a lot of people are a bit scared of working with yeast. If you're one of those people, I suggest you overcome your fears by enrolling in Peter Reinhart's Artisan Bread Making class.
In the meantime, let's talk quick breads!
Making quick breads is quite simple and there are plenty of variations out there. Banana bread, for example, is one quick bread I'd guess most of us have eaten, if not baked ourselves! Zucchini bread, pumpkin bread, maple bread, peanut butter bread, and the list goes on as far as your imagination can carry you!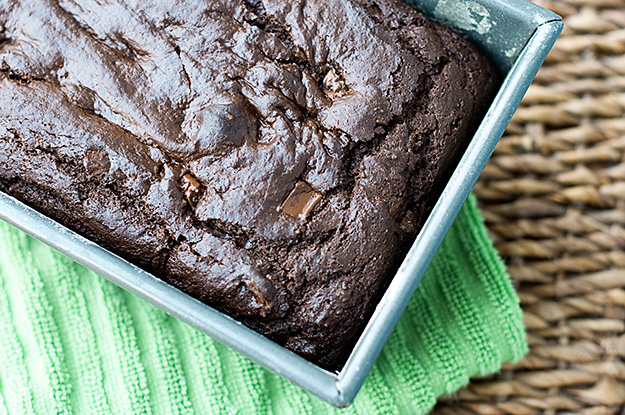 Chocolate bread via Buns In My Oven
Biscuits, muffins and scones would fall under the category of quick breads as well!
Tired of traditional banana bread? Mix it up!

I've been known to get tired of it myself!
Use your imagination and start mixing in goodies. Chocolate chips, swirls of Nutella, peanut butter and Biscoff spread would all make great additions.
Blueberries or blackberries would make for a nice fruity bread, too!
I've been known to swirl in marshmallow fluff and peanut butter to make a Fluffernutter bread that is out of this world good!
If traditional banana bread is more your speed, be sure to add some homemade jam or marmalade to your slice of freshly baked warm bread!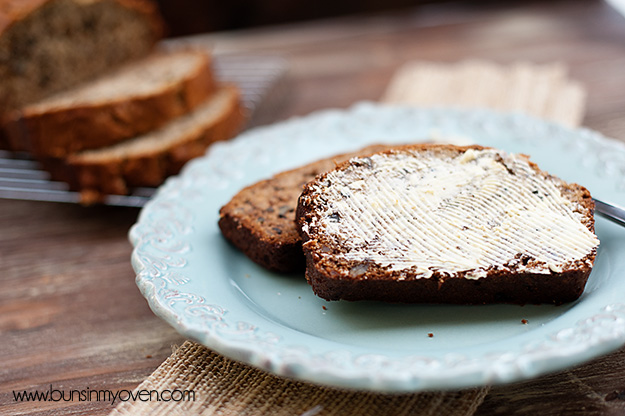 Banana bread via Buns In My Oven
How do I store and serve quick breads?
Biscuits and scones generally taste best the same day they are made, but you can certainly pop them in a plastic bag for a few days. I like to reheat them in a low oven before serving. A warm biscuit or scone is a great way to start the morning!
Breads, like banana or zucchini and muffins, are a bit like spaghetti. What I mean by that is they are usually better the next day! Store them covered in plastic wrap or in a plastic bag. Slice and serve the next day for a delicious treat!
Hanukkah starts tomorrow at sundown and we'll be celebrating on the Bluprint blog with a roundup of traditional Hanukkah recipes. See you then!
 What are your favorite quick breads?