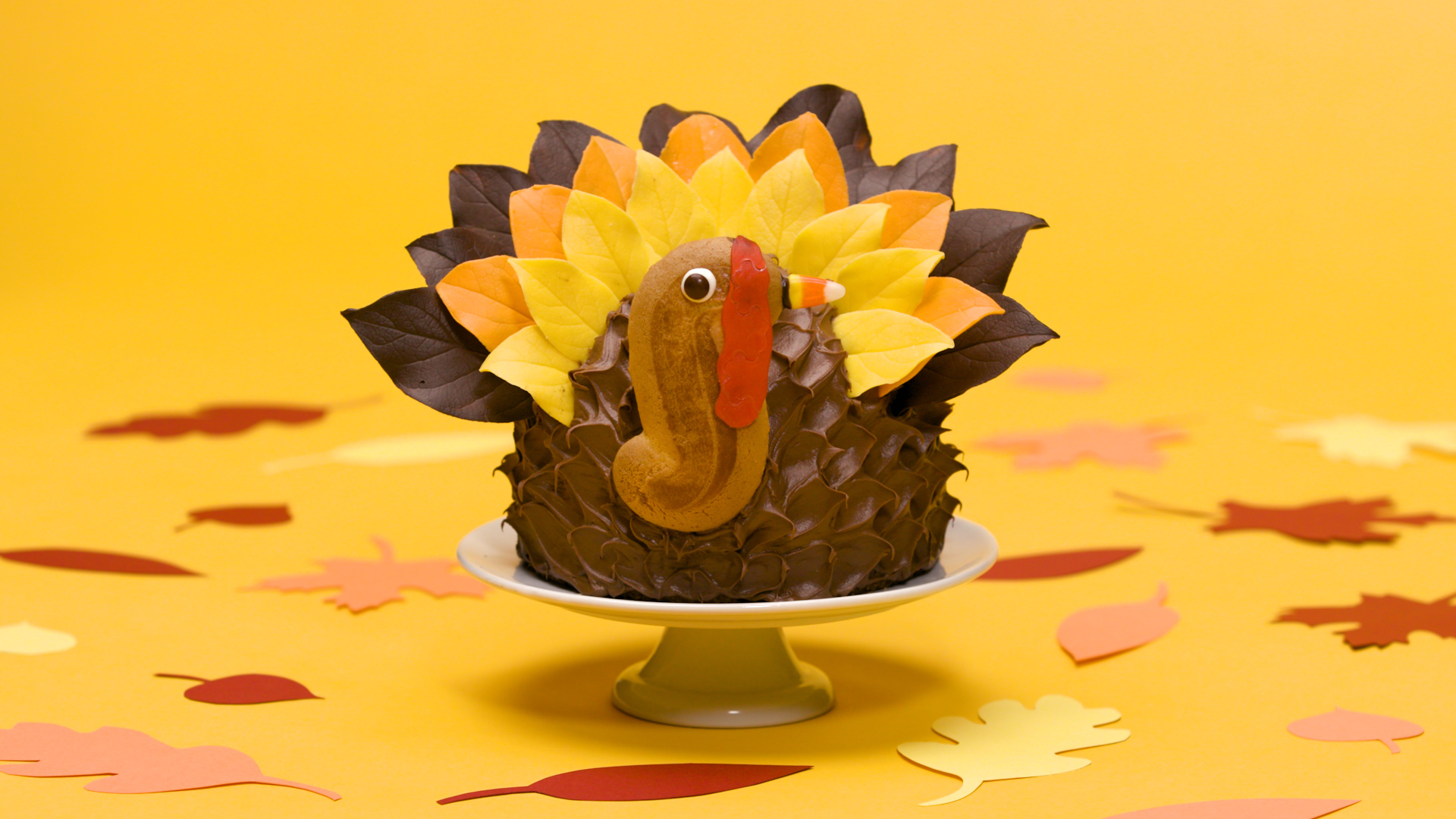 Forget pies and cookies; it's time to talk turkey — this is THE dessert for Thanksgiving dinner. It's fun, it's cute and it's surprisingly easy, so it won't ruffle anybody's feathers.
Turkey Cake
Level: Easy
What You Need
Batter for two cake layers
Knife
Chocolate frosting
White frosting
Spoon
Candy corn
Fruit leather
Mini brown M&M
Scissors
Stella D'oro Breakfast Treats cookie
Piping bag
Small round piping tip
Orange candy melts
Yellow candy melts
Brown candy melts
Lemon leaves
Small pastry brush or clean, food-safe paint brush
Instructions
1. Bake the Cake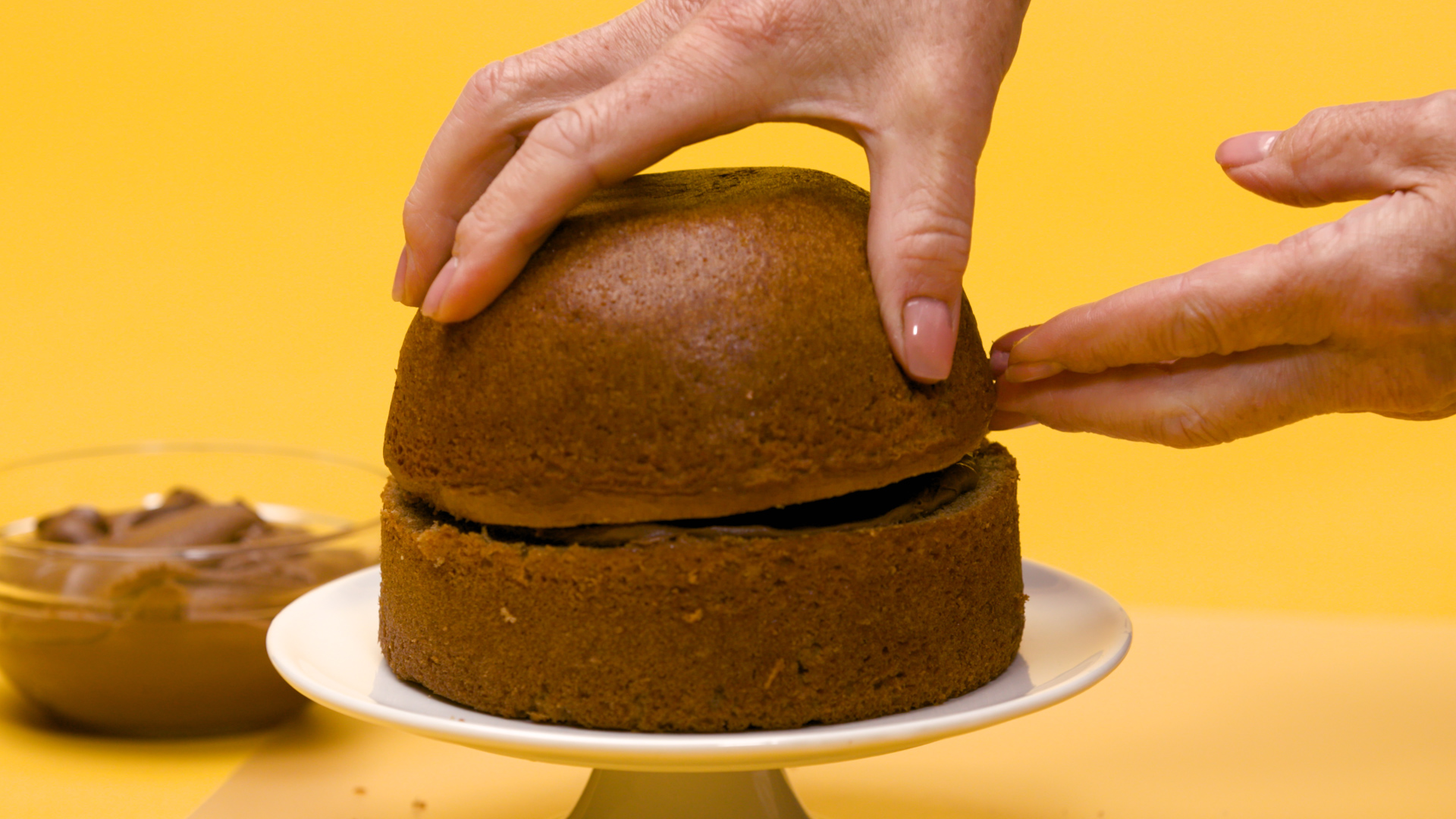 Mix a batch of your favorite cake batter and divide it between a cake tin and glass bowl. Bake and cool, level the cakes, and stack them together with chocolate frosting so the rounded cake from the glass bowl is on top.
2. Frost and Feather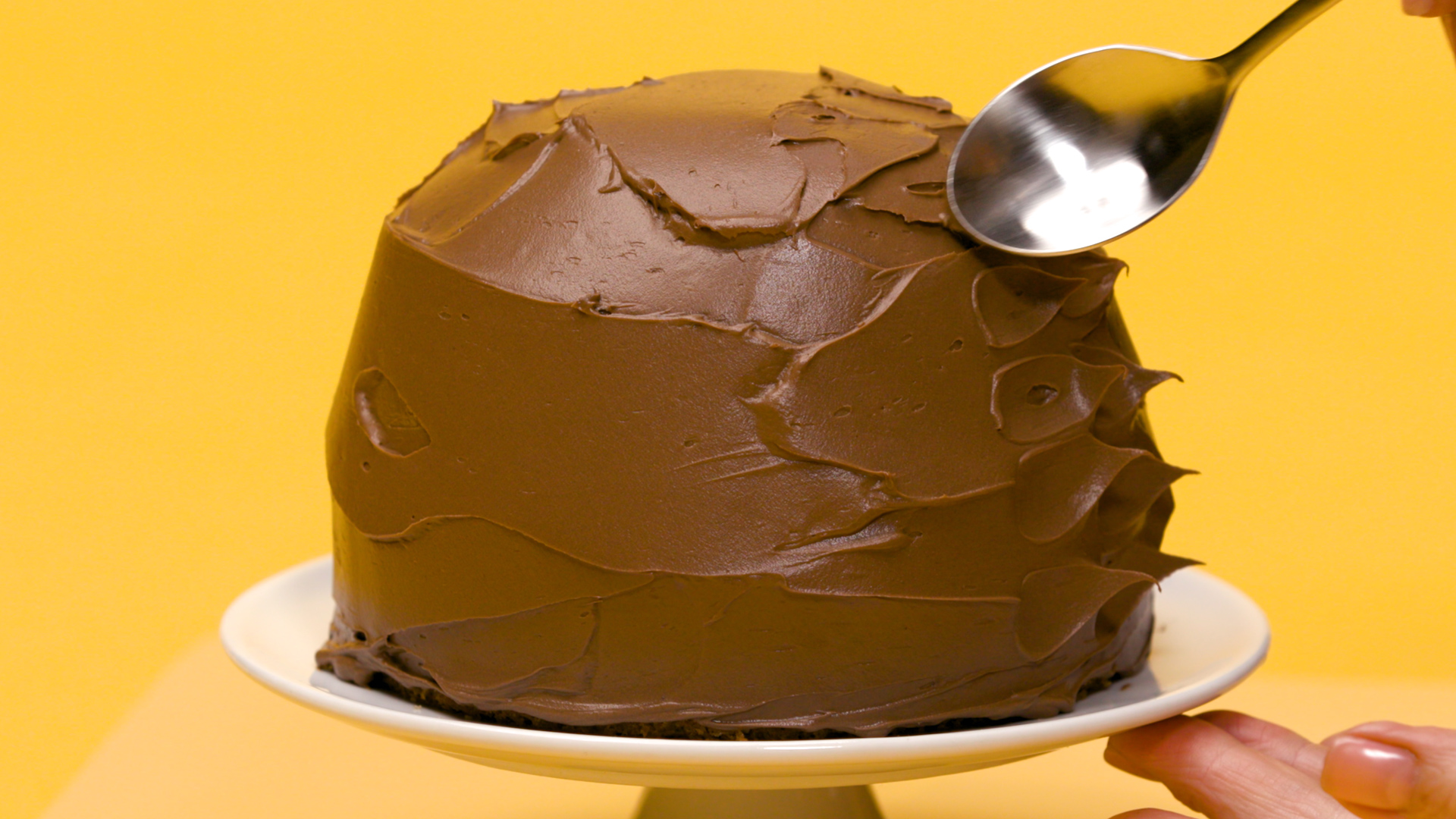 Once you've got the bod made, it's time to frost it. Cover the cake with chocolate frosting and, using the back of a spoon, make a frosting feather pattern around the whole cake. This takes a bit of time and patience, but the awesome turkey texture is so worth it.
3. Decorate the Cookie Head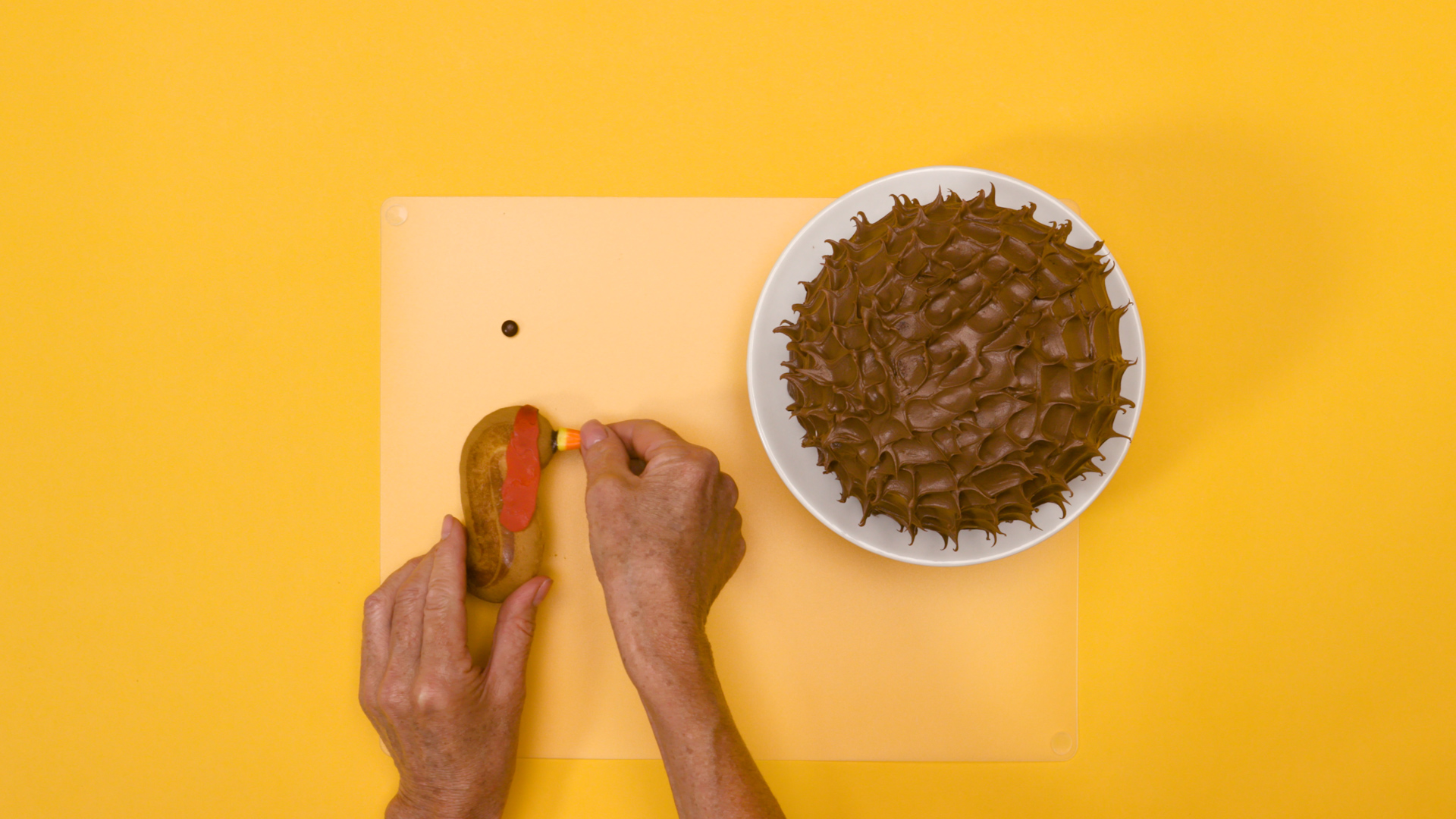 Fortunately, Stella D'oro Breakfast Treats cookies look exactly like little turkey necks and heads. (And if you haven't noticed this before, you won't be able to see them any other way now).
Fill a small piping bag and use the frosting to secure the turkey's features to the cookie as shown. Make the wattle by cutting a squiggly shape of orange fruit leather and fasten it above his candy corn beak.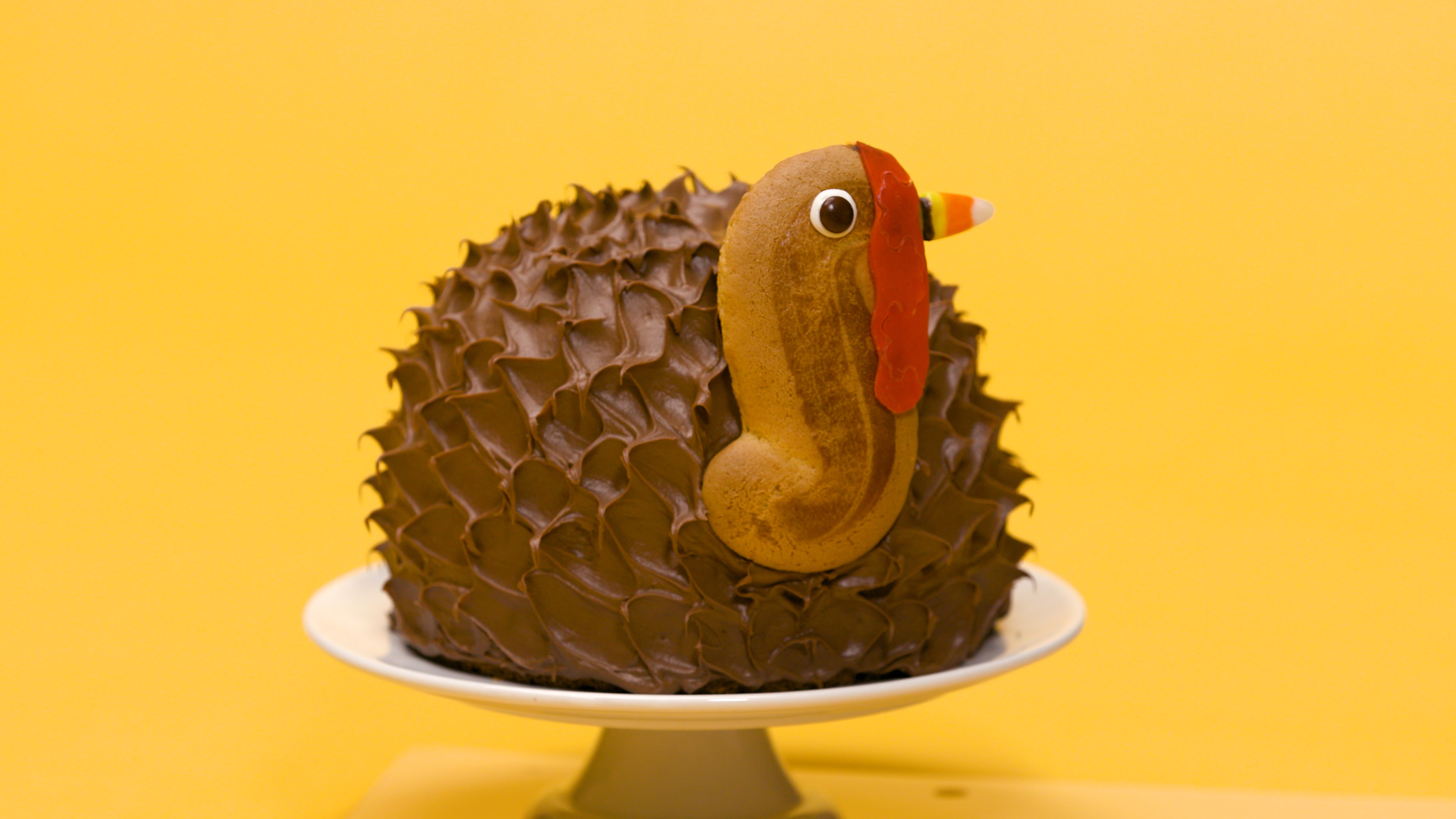 Use white frosting to secure a brown mini M&M for the turkey's eye, then stick the cookie onto the front of your cake.
4. Add His Tail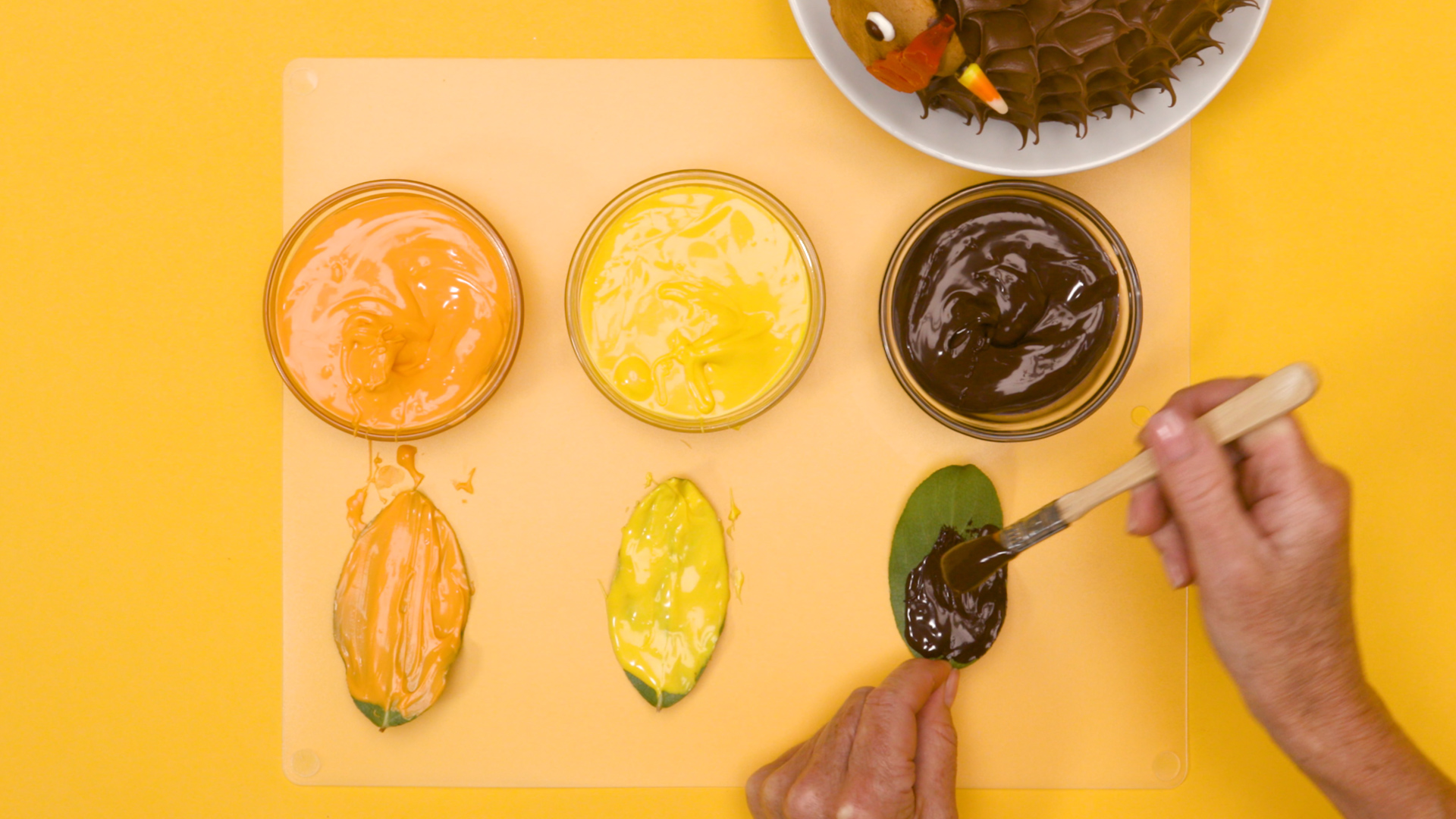 No turkey is complete without his big, colorful tail feathers. To make them, melt orange, yellow and brown candy melts. Then, using a small pastry brush or food-safe paint brush, paint one side of lemon leaves. Stick 'em in the fridge.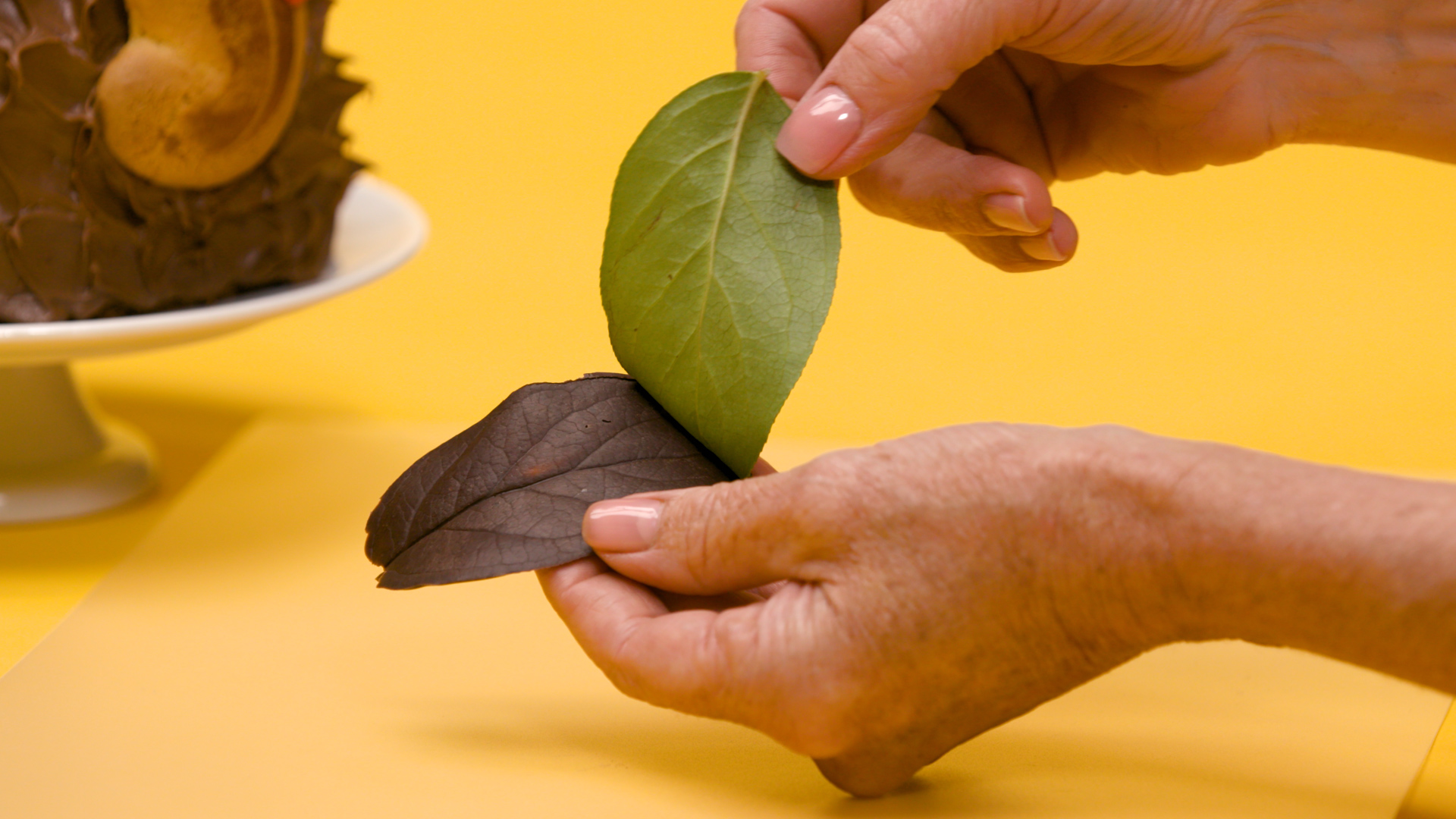 Once the melts are solid, gently peel off the lemon leaves, leaving behind colorful (and delicious) turkey feathers. Stick them into the cake body — brown feathers in the back, then orange, then yellow in the front.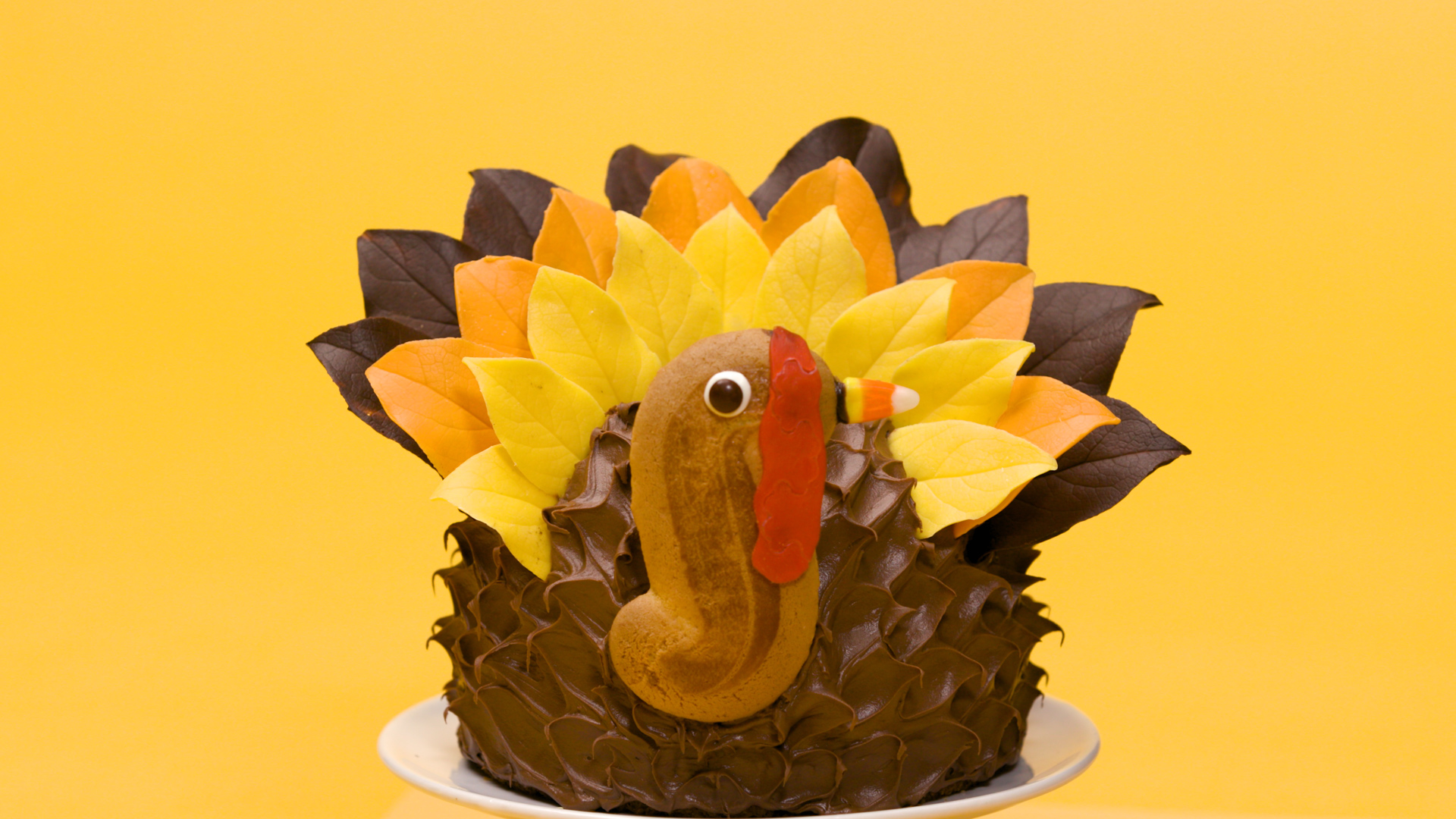 You're done! Make sure to go easy on the cranberry sauce and mashed potatoes — you're going to want to save some room for this guy.