April 22, 2015 is the 45th anniversary celebration of Earth Day! There are many big things that you can do to make a positive impact on environmental change. However, sometime it's the small things that really make a difference.
Making little, but profound, changes in your crafting can be a great way to go green in honor of Earth Day!
Here are 10 tips to help you make your crochet work more eco-friendly!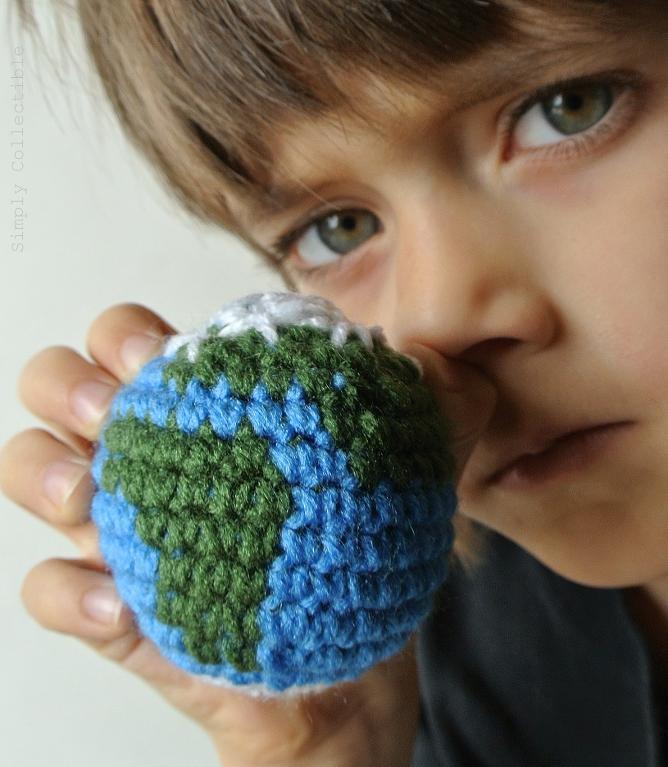 Image via Celina Lane
1. Choose eco-friendly and vegan yarn.
The biggest change that you can make right now is to commit to using only eco-friendly yarn. Many people also recommend using vegan yarn. It is terrific to use plant-based yarn but it's also important to be aware that just because it comes from plants doesn't mean it's eco-friendly.
Consider natural dyeing processes, humane animal treatment for wool and other non-vegan yarn, and biodegradability. There is a lot of information out there on this topic so take the time to educate yourself.
2. Upcycle when crocheting!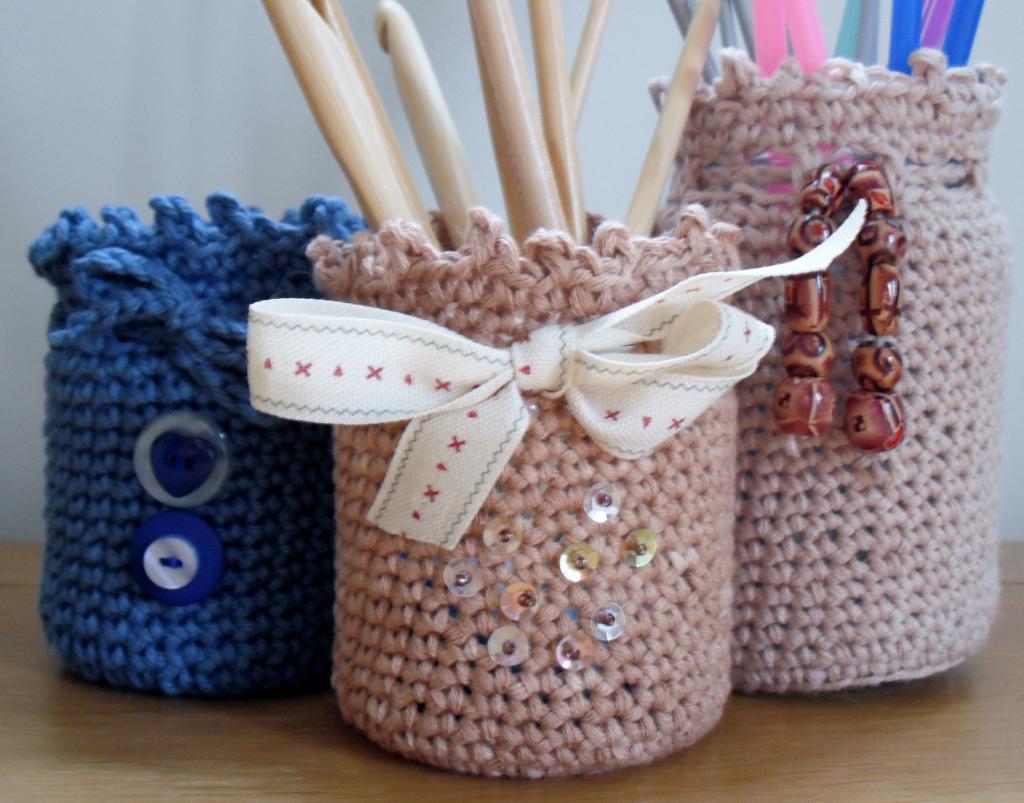 Image via AgrarianArtisan
There are so many different ways that you can recycle/ upcycle with your crochet work. You can use alternative materials to crochet, such as creating your own plarn, t-shirt yarn and even crocheting with paper, cassette tape ribbon and repurposed wire.
You can also crochet cozies to upcycle disposable items; for example, you can create cute storage jars for your home by crocheting around tin cans and old jars that you would otherwise throw away.
3. Give new life to old clothes.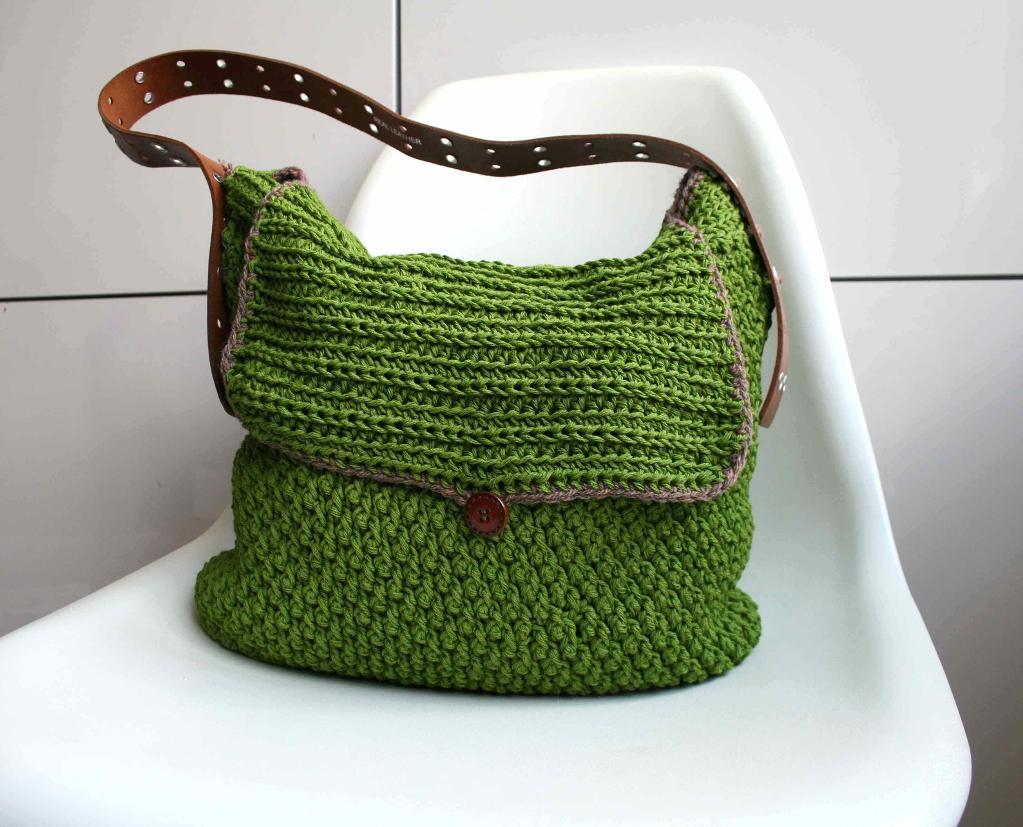 Image via Luz Patterns
Before sending your clothes off to the landfill or recycling center, take a look and see if you can add a little crochet to get more life out of the items. Ashley Little has some great tips about this in her post from 2014 titled "Celebrate Earth Day with Eco-Friendly Knitting and Crochet".
4. Replace disposable items with crochet alternatives.
Image via hooraycrochet
Crochet yourself a bunch of cup cozies so that you no longer have to use the throw-away ones at the coffee shop. Crochet re-usable market tote bags and never use a plastic bag from the grocery store again! Crochet a bouquet of flowers instead of buying cut flowers. Crochet your own long-lasting cotton balls, Swiffer covers and dish scrubbies.
5. Look for earth-friendly supplies for crochet.
As discussed, earth-friendly yarn is a big change that you can make to green your needlework. However, you also use a lot of other supplies and can practice eco-friendly crochet with those as well. Think green when buying new crochet hooks, hook organizers, project tote bags, etc.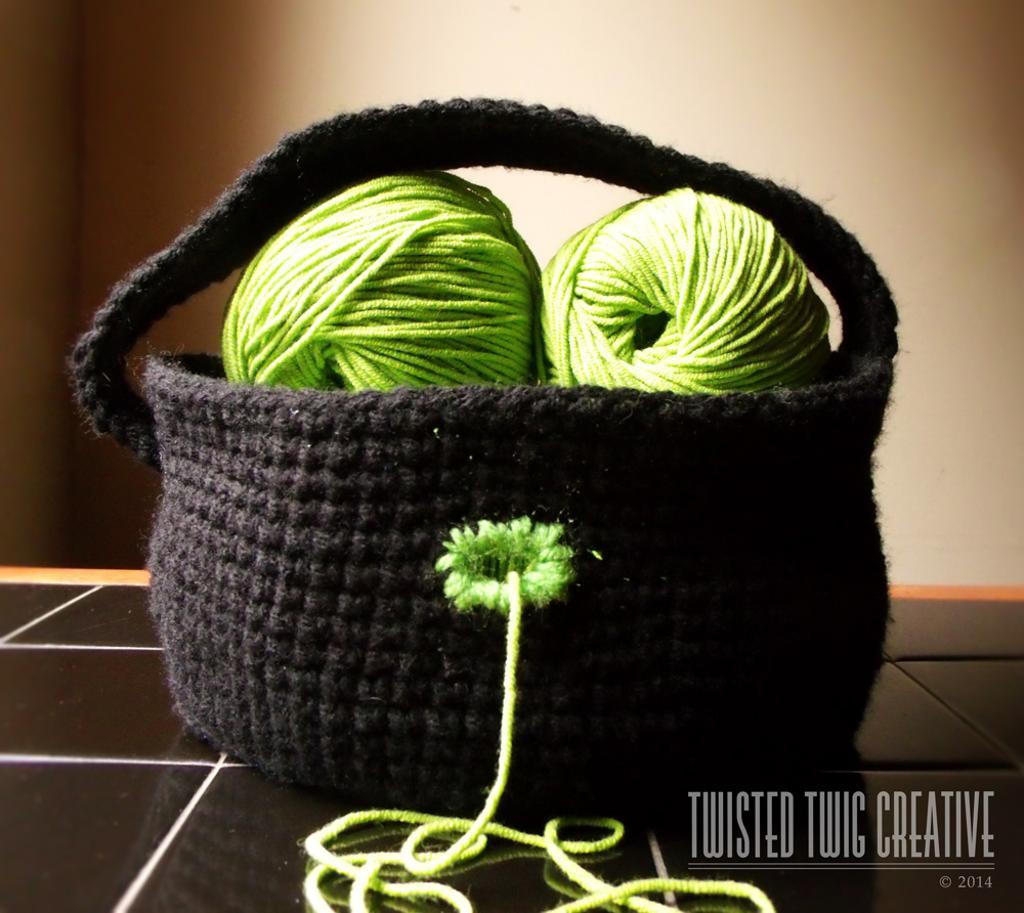 Image via Twisted Twig Crochet
6. Use your yarn scraps!
Save those ends and make use of them. Sarah Zimmerman of Repeat Crafter Me suggests making a yarn ends bird nest; yes, it's kind to the earth and the birds that use the yarn! Ashley Little offers additional suggestions in her post "8 Ways to Use Your Scrap Yarn".
7. Crochet to raise awareness of environmental issues.
The Hyperbolic Crochet Coral Reef is a great example of a huge project that uses crochet to raise awareness of important issues impacting the earth. Check for local green initiatives in your area and get creative with using crochet to participate.
8. Turn off the TV.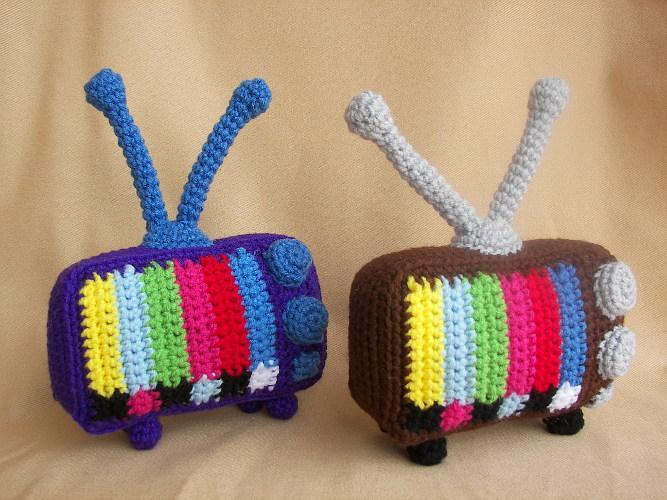 Image via CraftyDebDesigns
Many of us keep the television on in the background while we crochet but we aren't even really watching it. That can add up to a lot of hours of energy-wasting TV time. Try reducing your carbon footprint by turning off the TV, audio books and other background noise and engage instead in silent crafting at least a portion of the time.
9. Hand-wash and line dry your crochet items.
It's wonderful that there are so many yarns now that we can toss in the dryer without worrying about felting. However, every time that you use your washer and dryer, you are putting a strain on the earth. Consider reducing that strain by sun-drying your crochet garments instead. If you do use a washing machine, wash the items using cold water. It's a good green crochet practice, plus they usually last longer this way anyway!
10. Recycle your crochet items.
What should you do with an item that you've crocheted once you've decided that you're done with it? Definitely don't just throw it out! You can frog it and re-use the yarn. You can repurpose it; turn an old dishcloth into a cleaning rag or a doily into a dishcloth. Or you can donate or gift the finished item as is. Go green from beginning to end with your crochet work!
What will you do today to go green with your crafting?