What is plarn? Plarn is plastic yarn. You may have thought that yarn could only be made with animal fibers or synthetics, but plastic yarn exists, too. It's just not for sale along with traditional yarns.
Plarn is made using plastic shopping bags, and I don't know about you, but I have a ton of those around the house. I'm always looking for a way to reuse these bags that are literally overflowing from my plastic bag bin. Plarn can be used to make a variety of items, such as rugs, reusable grocery totes, and even hats or shoes! But before you can get to work crocheting or knitting something with plarn, first you must make it.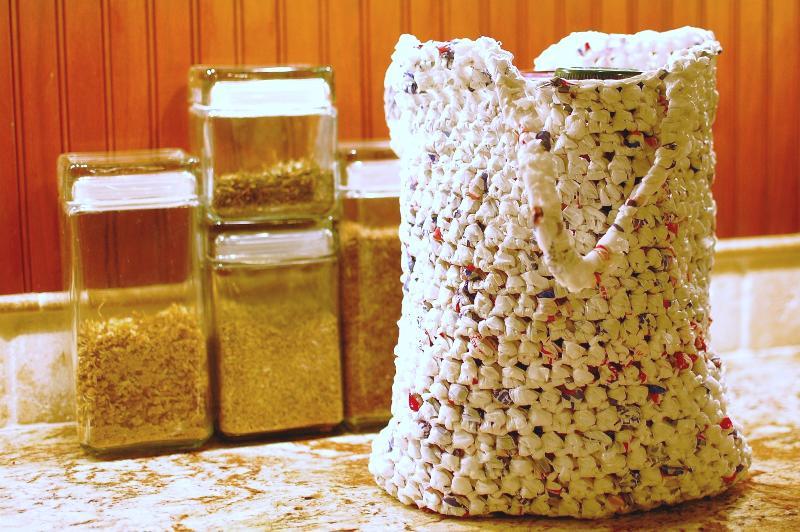 Upcycled Plarn Grocery Tote via Bluprint member Petals to Picot
How to make plarn
Materials needed:
Plastic grocery bags
Cutting mat or towel to protect your tabletop
Sharp scissors
Directions: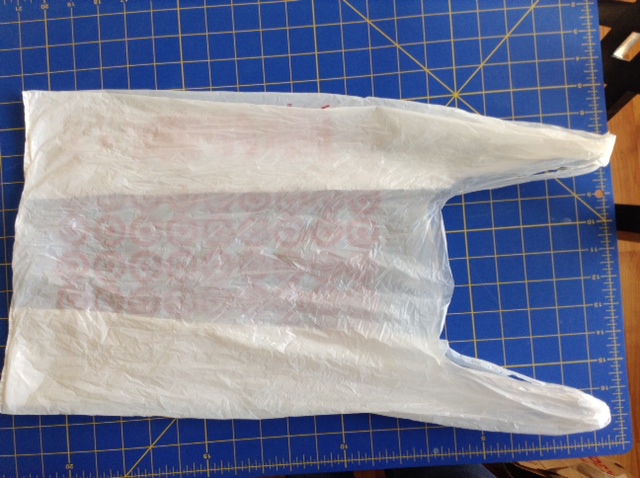 Step 1:
Lay the plastic bag out on your cutting mat, folding in the sides, making sure to get it as flat as possible. Don't worry too much if there are a lot of wrinkles in the plastic. That won't be noticeable once you make the plarn.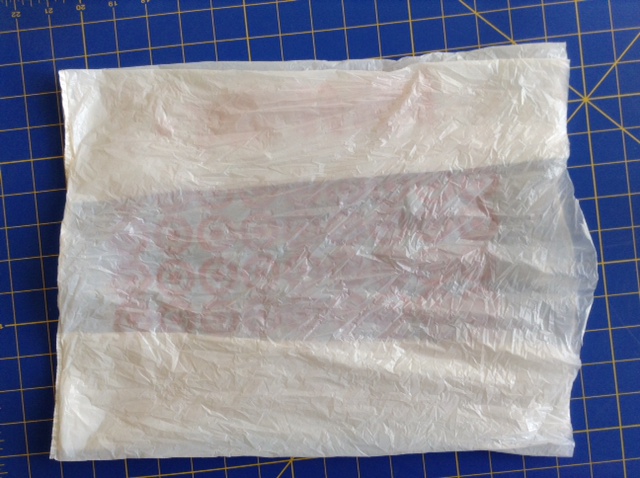 Step 2:
Remove the bag handles by cutting as closely and as evenly along the top as possible. Cut the bottom half-inch of the bag off.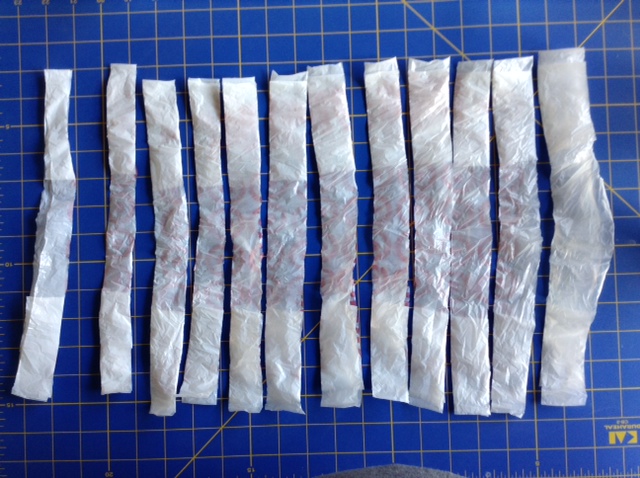 Step 3:
Cut the bag into approximately 1″ strips.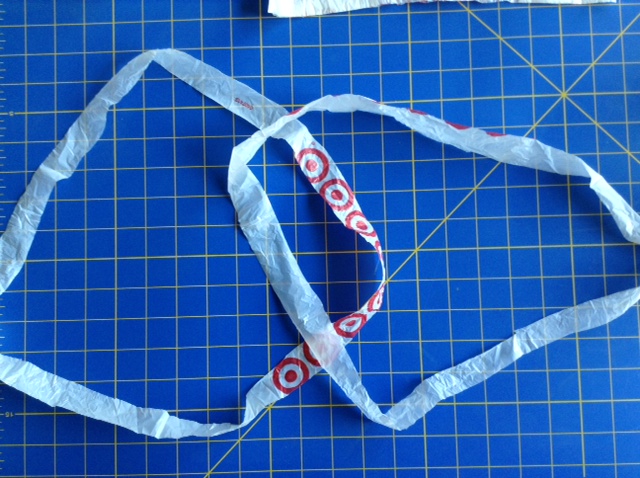 Step 4:
Open two strips of the bag. (They should be plastic rings now.) Lay one ring on top of the other.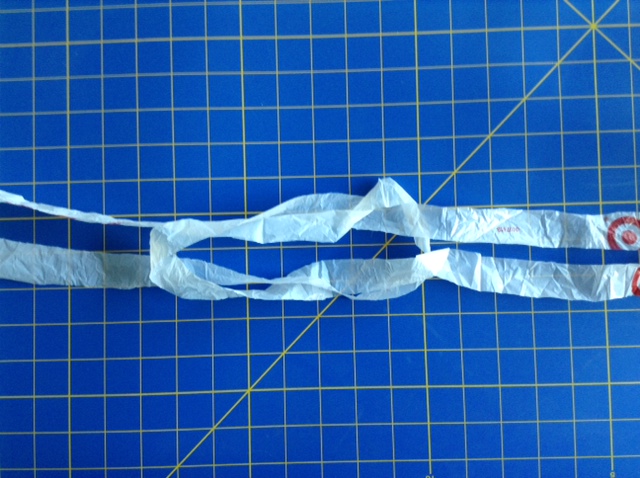 Step 5:
From the top, pull the left loop to the right, and from the bottom, pull the right loop to the left. Pull the ends snug but not so tight that you are stretching or distorting the plastic. This will create a knot and your first length of plarn.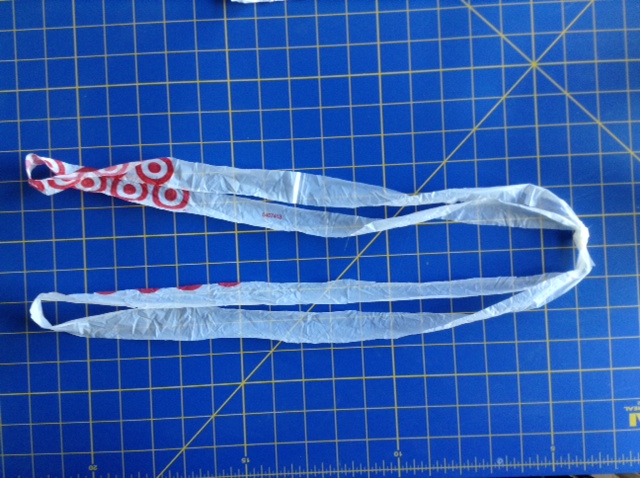 Repeat Steps 4 and 5, looping and knotting a new piece of plastic bag until you have a length of plarn that you need for your project.
I found that I made about 8 to 10 yards of plarn per plastic bag, depending on how thick I was cutting the strips, so keep that in mind you're making the plarn for your project. However, the great thing about plarn and the way it is made is that if you find you're running short, all you need to do it cut up another plastic bag and add it to the end of your ball of plarn.
And as always, before starting any new project, be sure to do a gauge swatch. You'll want to get a good sense of what kind of plastic fabric will be made with the needles you use as well as checking your gauge if you are using a pattern.
Let's take a look at how some creative Bluprint members used plarn for their knitting and crochet projects!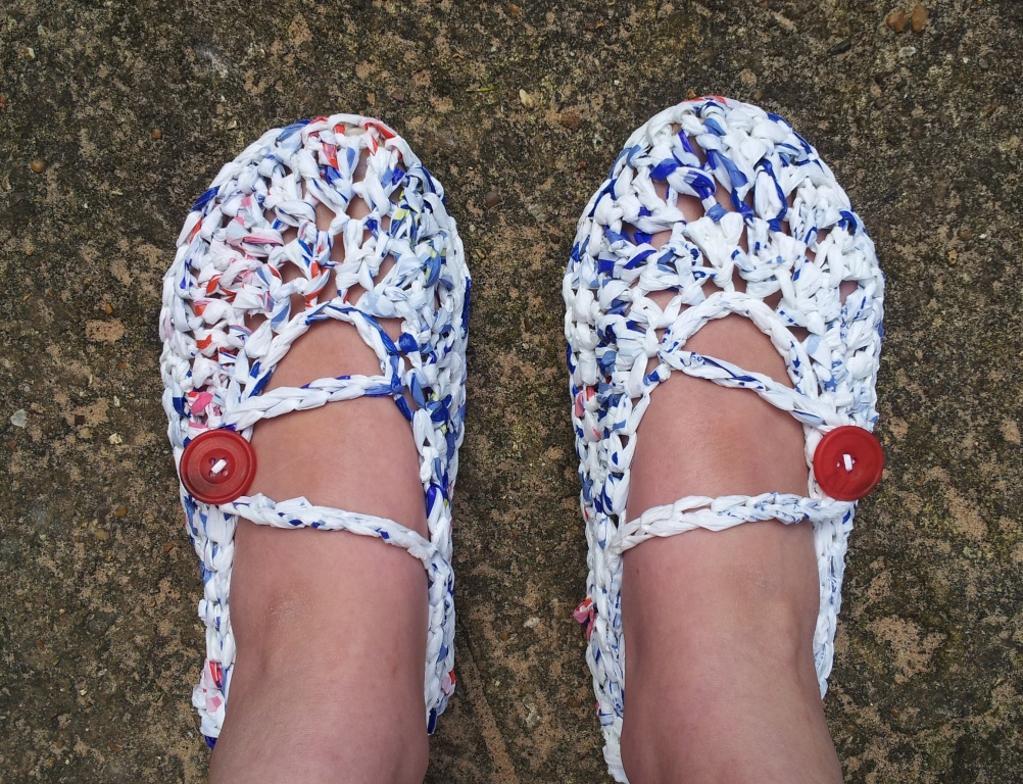 Plarn Crocheted Slippers by Bluprint member barbertondaisy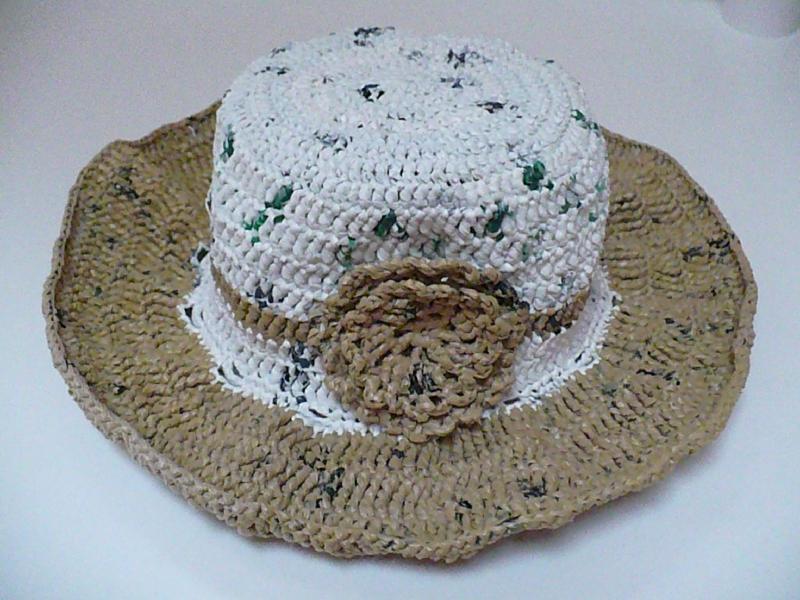 Plarn Summer Hat by Bluprint member nellypumpkin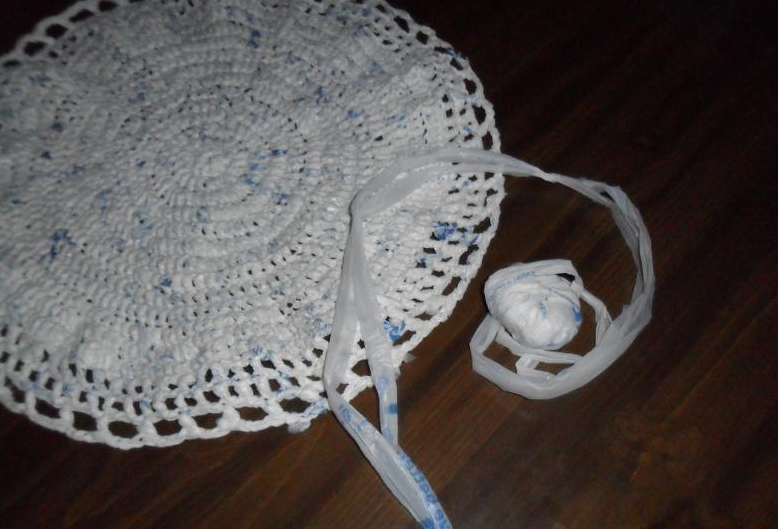 Plarn Mat by Bluprint member 6or8or12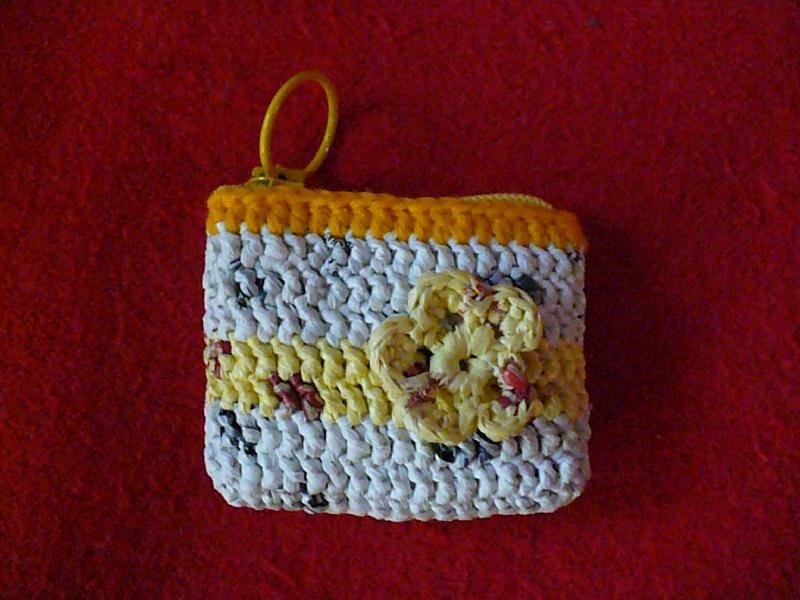 Plarn Coin Purse by Bluprint member nellypumpkin
See, there are many creative plarn projects to choose from! Feeling inspired to try your own plarn project? Try it out with the plarn-friendly Grocery Bag pattern by designer KPLee15. Or beat the winter blues by crocheting the Ruffle Brim Sun Hat pattern by Rcorneglio. This casual summer hat uses about 200 yards of plarn (roughly 20 plastic bags).
FREE Guide! Choose and Use the Right Yarn
Learn everything you need to know about yarn weights and fiber types to make savvy selections and achieve superb stitches.Get My FREE Guide »