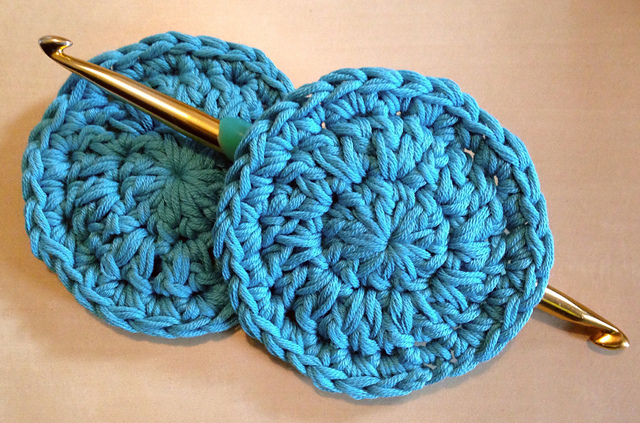 Show a little love to Mother Nature by replacing those paper towels with something a little more sustainable — reusable scrubbers. That's right, with these patterns you can crochet some scrubbies for your bathroom and kitchen, making your day-to-day cleanup more environmentally-friendly.
1. Facial Scrub Pads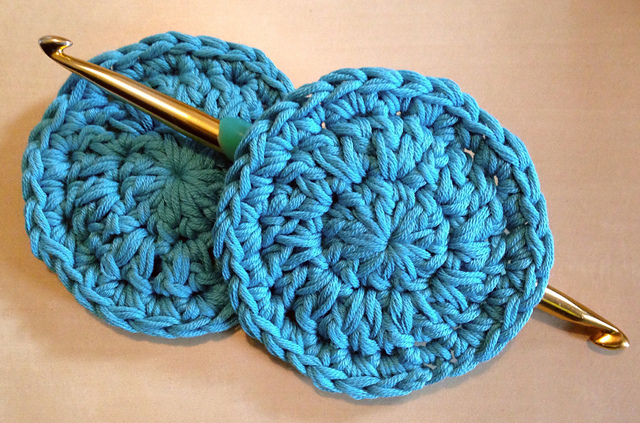 Not only are these cotton pads soft enough for scrubbing your face, they could also work on dishes that don't have a lot of food on them. If you need it a little bigger, simply crochet it with thicker yarn and a larger hook, or add extra rounds.
GET THE PATTERN
2. Scrub 'n Scour Pad
Because these pads are crocheted with nylon, they're great for scrubbing even the dirtiest dishes and pans. They're thick, durable and the pattern is simple to work up. Just keep in mind nylon isn't the easiest material to work with, so your stitches may be harder to see.
SHOP THE PATTERN
3. Fall Leaf Scrubbie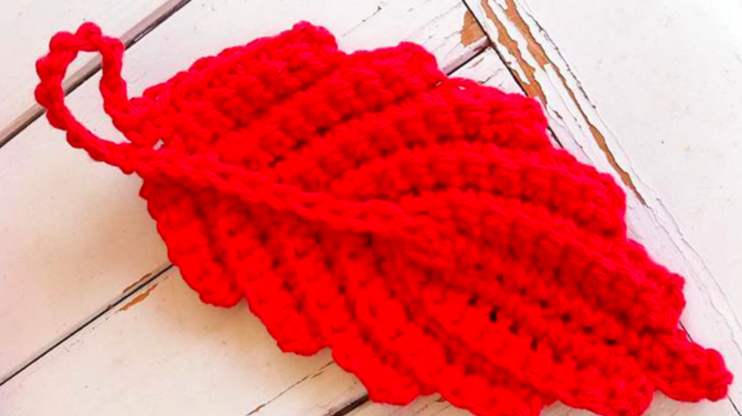 Scrubbie, dish cloth, bath sponge — this pattern is versatile enough for any task. Plus, it sits by your sink or tub looking pretty in between uses, so make it with your brightest scrap cotton yarn.
GET THE PATTERN
4. Nylon Net Swirl Scrubbie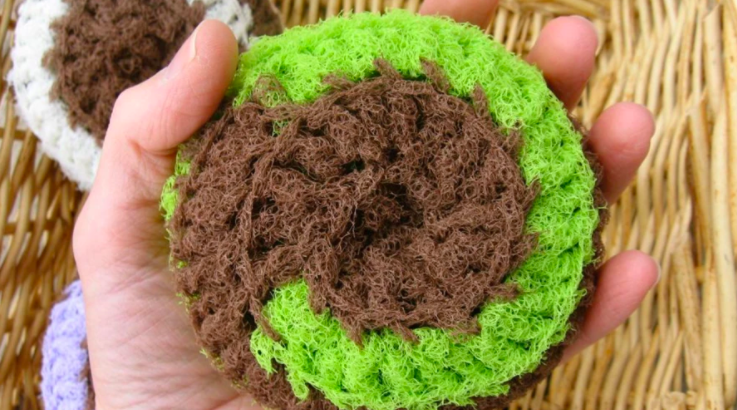 These scrubbies are strong, yet won't scratch your pots and pans. Plus, they can be laundered in the washing machine or even in the top rack of the dishwasher. Pro tip: have a rotary cutter and cutting mat on hand to make creating the nylon net way easier.
GET THE PATTERN
5. Ruffled Flower Scrubbie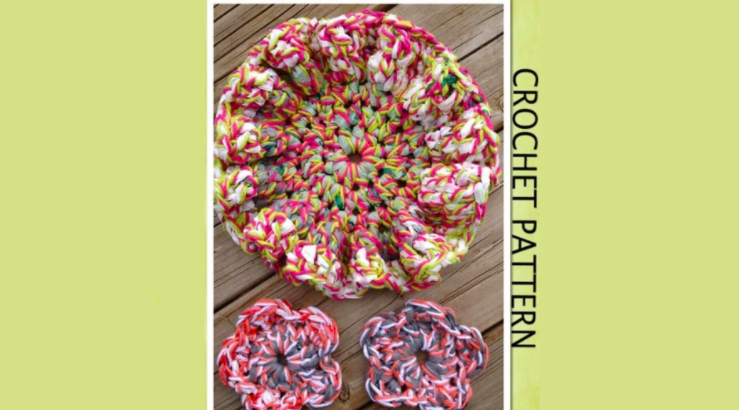 Made with a combination of cotton yarn and plarn (yarn made from plastic grocery bags), these pretty scrubbies are ready to tackle those hard-to-clean dishes. The smaller pattern can be used for surface cleaning or bath sponges, so you can work 'em up for every room in the house.
SHOP THE PATTERN
6. Rose Scrubby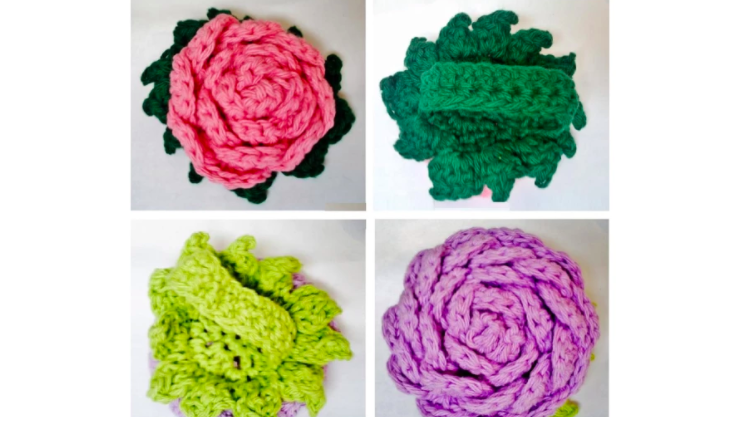 What looks like an embellishment for your favorite hat or jacket is actually a cute little dish scrubber. Make 'em any size for any use — the giant roses are great for washing a car.
SHOP THE PATTERN