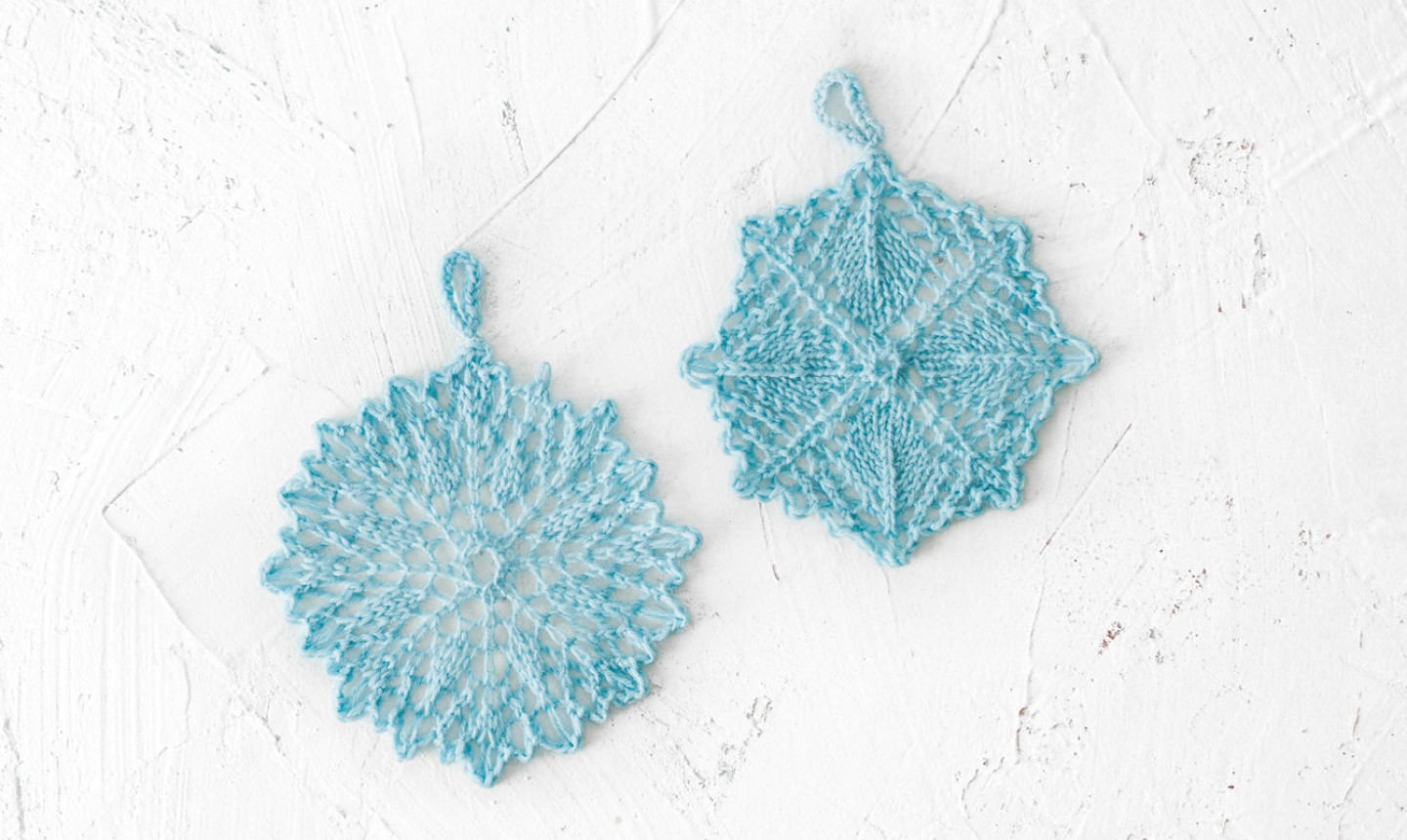 Let it snow … with your needles, that is! No matter how you feel about winter, you'll look oh-so-stylish with these snowflake knit accessories and patterns.
1. One-Hour Fingerless Gloves
Gear up for ice skating, snowshoeing or just lounging around your home on a cold winter day with these awww-dorable fingerless mitts. The gloves knit up in a flash, and this project is a great intro to knitting colorwork.
GET THE PATTERN
2. Delicate Snowflakes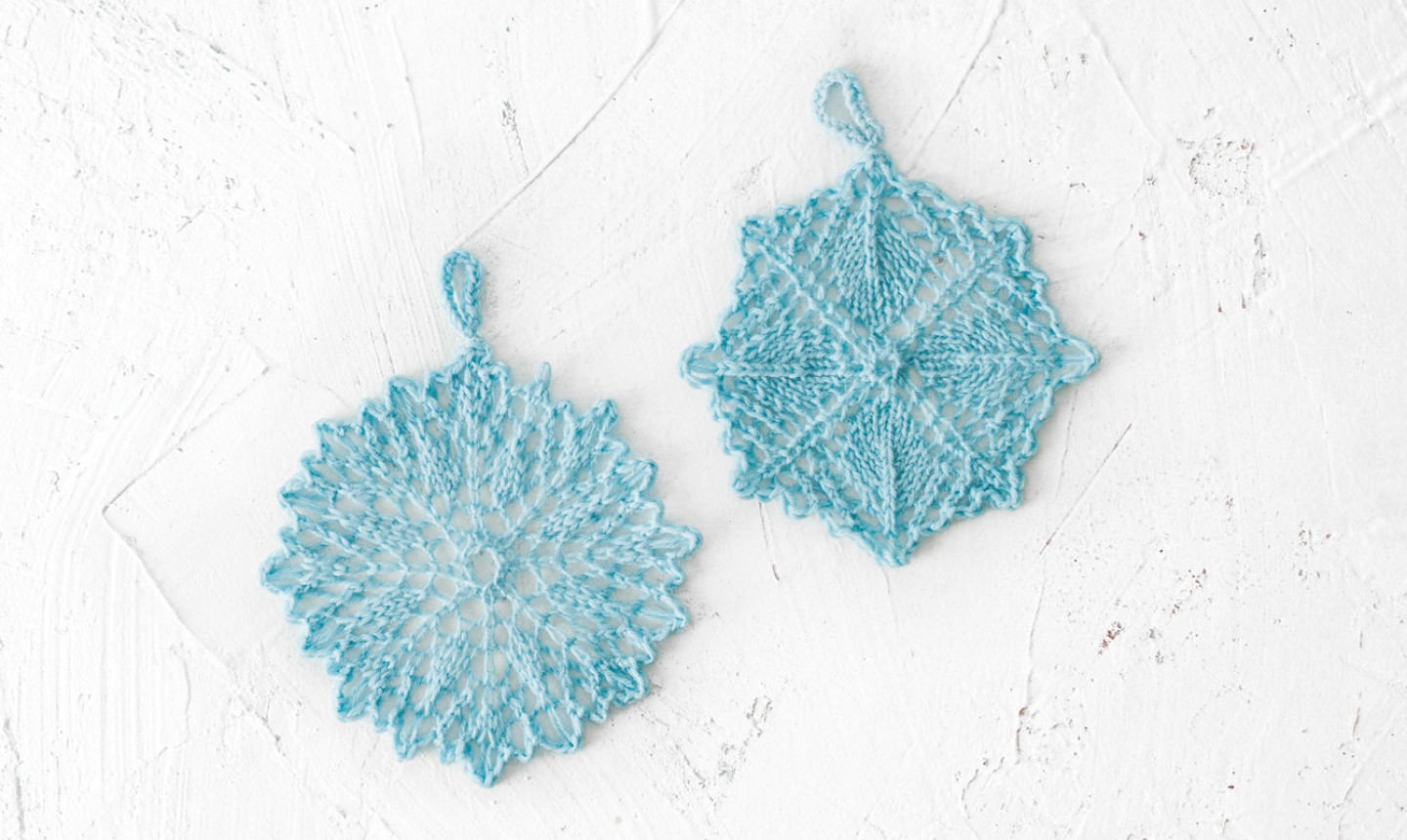 These wool snowflakes are worth the effort. Perfect for any intermediate-level knitter, they look gorgeous hung on your tree, placed in your windows or even dangling from your ceiling. It's a fun way to turn your home into a winter wonderland!
MAKE IT
3. Snowflake Cushion Cover
Snow days are for getting cozy, so snuggle up with this warm pillow cover. This pattern fits a 16″ x 16″ pillow and (best part!) you only need three skeins of worsted-weight yarn to stitch it.
SHOP THE PATTERN
4. Snowy Ear Warmers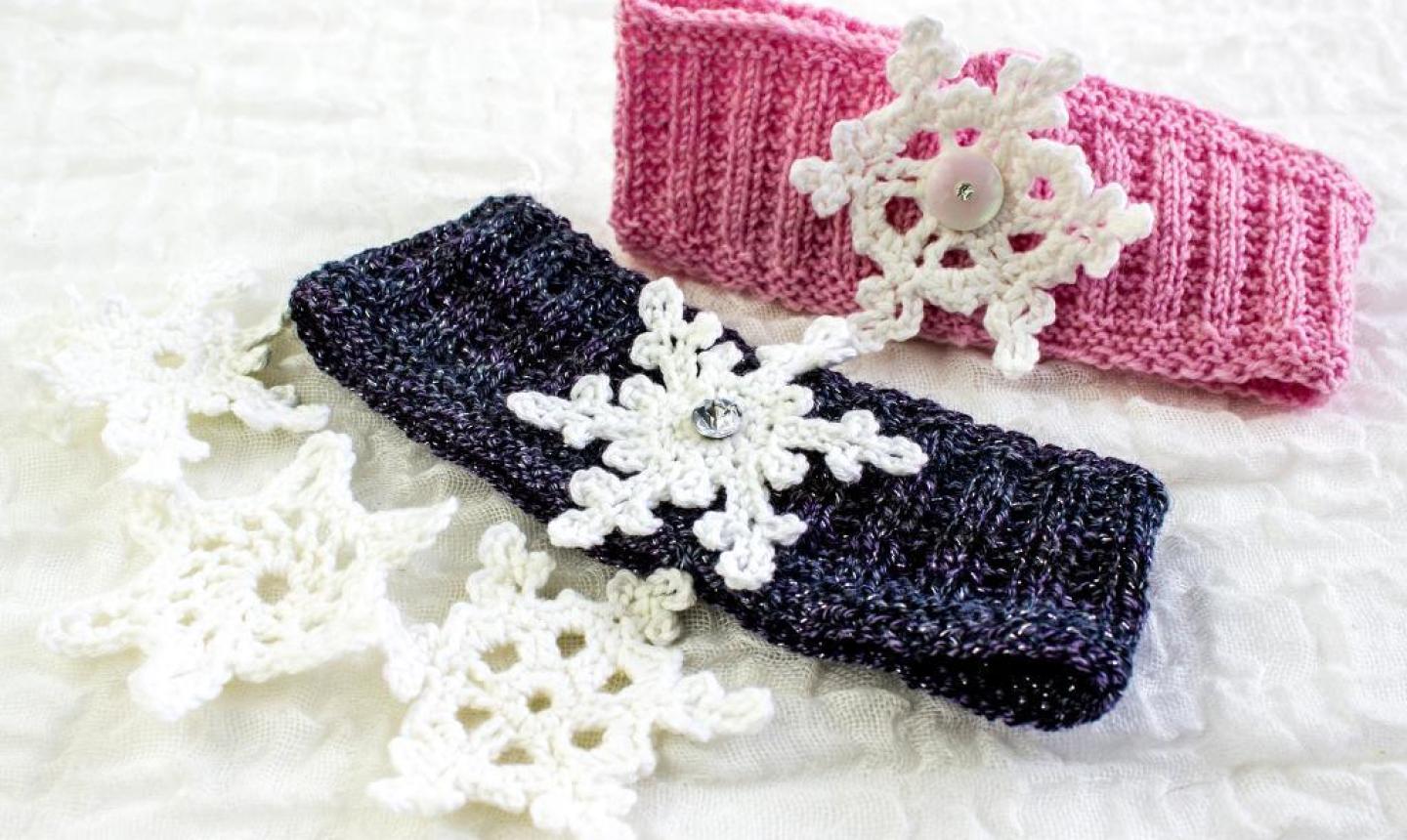 A knit headband that's functional and stylish? That's a win-win. They're super quick and fun to stitch, so you can knit one for everyone on your holiday list.
SHOP THE PATTERN
5. Snow Crystal Shawl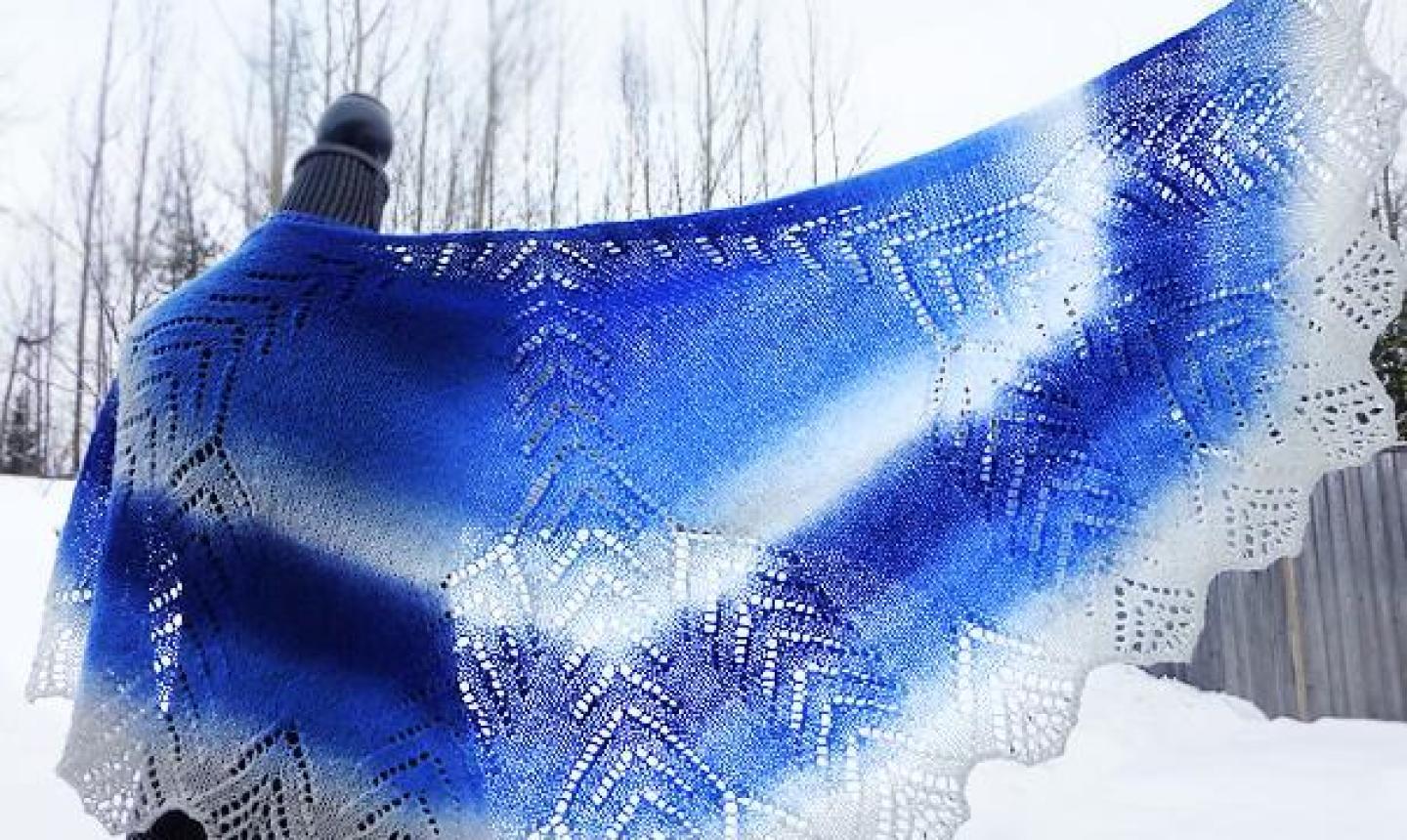 If you love lace knitting, this is your perfect project. Choose a gorgeous blue and white color palette — or go all-white — and use different lace stitches to create a beautiful snowflake motif.
SHOP THE PATTERN
6. Two Hands Make a Snowflake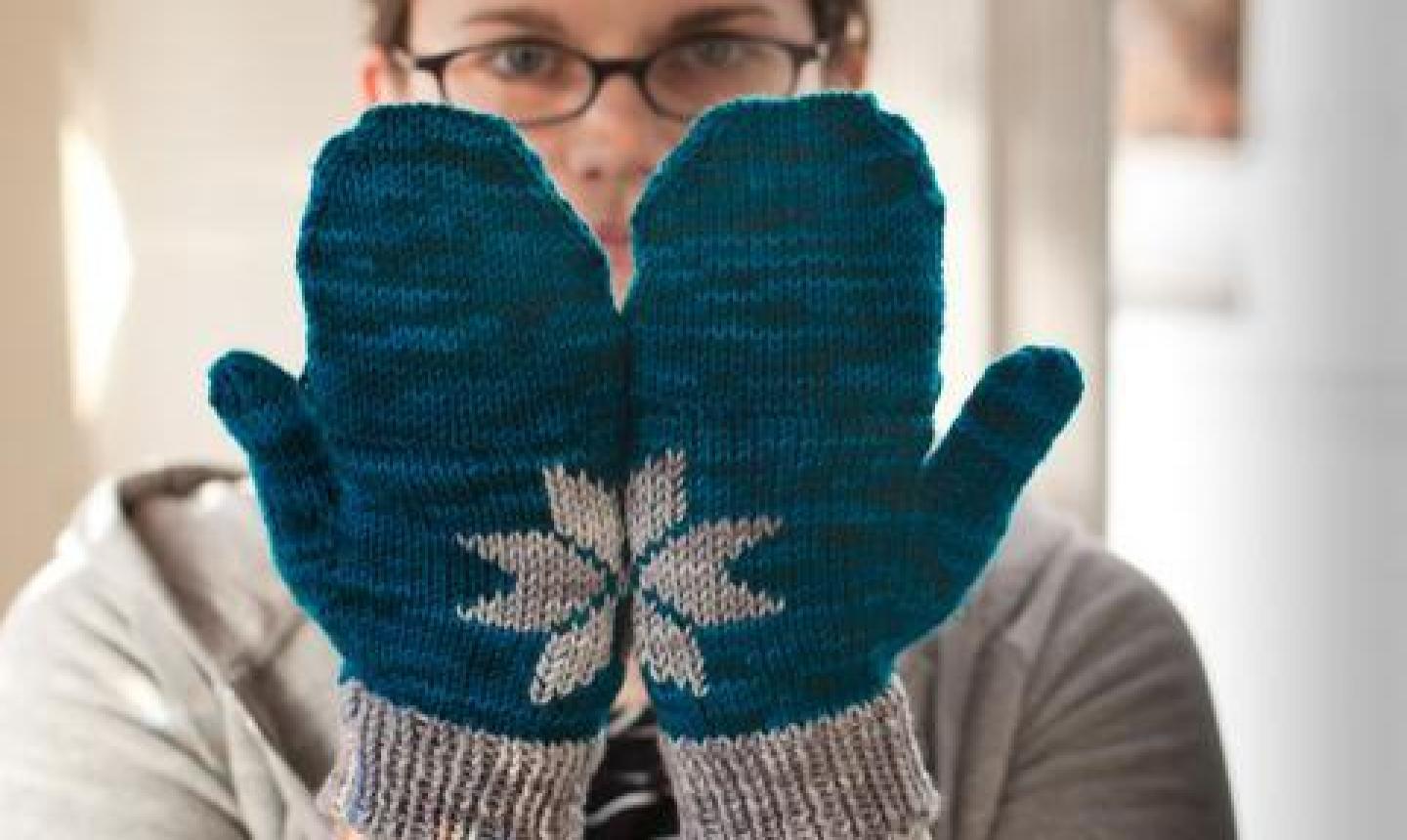 Say hello to your new favorite winter accessory. These gloves are part mittens, part fingerless gloves — just choose how you want to wear 'em when you put them on. They're versatile in more than style, too: you can add the snowflake motif with intarsia or duplicate stitch.
SHOP THE PATTERN