Knit lace — is there anything more beautiful?! The delicate placement of yarn overs and decreases determines the look and feel of the final fabric. The number of lace stitches you can knit is only limited by your imagination…and perhaps the amount of time you have for knitting. Below, you will find photos of some of the most used lace knitting stitches. They can be used alone in a single pattern, like the ones linked, or you can develop your own pattern with a combination of two or more.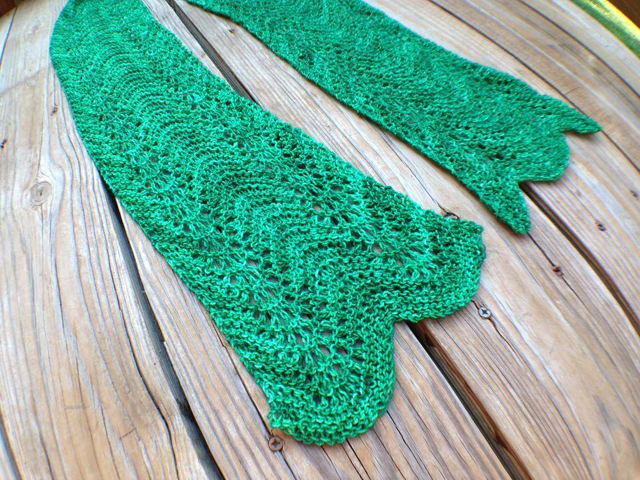 Photo via TreasureGoddess
Old Shale
Commonly mistaken for feather and fan, Old Shale is a classic lace stitch. A series of yarn overs and decreases every four rows creates this beautiful scallop pattern that is perfect for beginners! Read more about knitting this stitch in our post Knitting Techniques: Old Shale Stitch. This scarf combines sock yarn and Old Shale to create a luxurious accessory. You will find that sock yarn compliments the texture of lace knitting beautifully. Scarves are the perfect projects for practicing!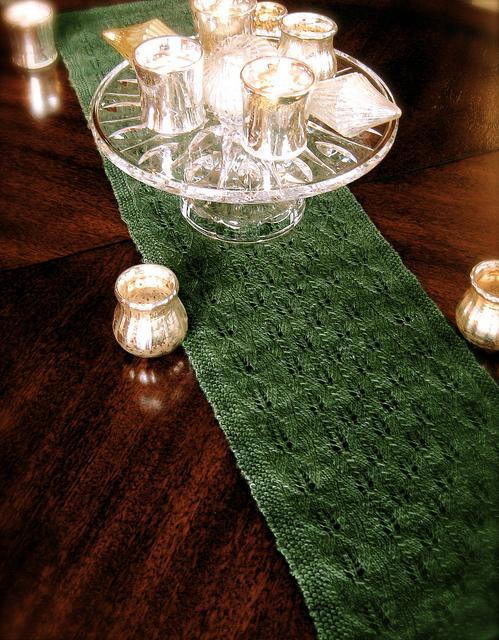 Photo via Makewise Designs
Fir Cone
Fir Cone is another one of those classic stitch patterns used in lace designs. This is an offset lace pattern that utilizes a double decrease, opposed to the single decreases used in other stitch patterns. Despite that difference, it is still easily memorized and simple enough for beginners. This table runner would be the perfect adornment to your holiday tablescapes. Like the scarf, this runner is a project that will allow you to practice lace knitting without thinking about shaping or other techniques.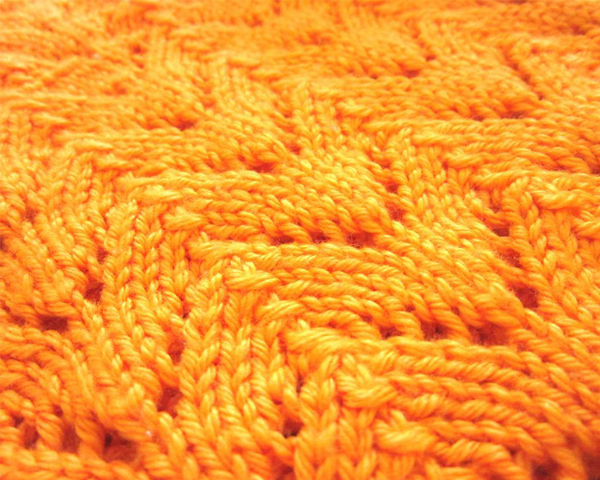 Photo via Nostalgic Novelties
Horseshoe
Horseshoe lace is a gorgeous pattern that has a chevron-like look. The eyelets zigzag across your work while the double decreases line up vertically. This pattern is lovely as a border on your work if you want an edge with shape. Knit the super sweet one-skein cowl pictured above with the Horseshoe Lace Cowl pattern seen above. Or, if you are feeling adventurous, try the Horseshoe Lace Sock pattern!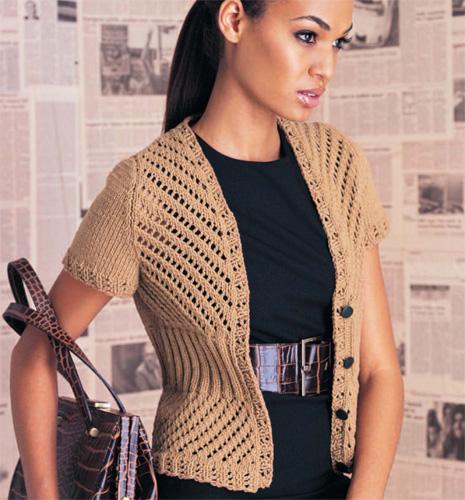 Photo via Vogue Knitting
Eyelets
Eyelets are great for the beginning lace knitter looking to design their own patterns or to add some sophisticated flair to a plain stockinette stitch project. Check out my post on How to Knit Eyelets to learn about designing and creating patterns with eyelets. You can add eyelets to many different styles of pattern, including scarves, cowls, hats and even sweaters. This short sleeve cardigan seen above uses the eyelets to create a beautiful diagonal mesh.
Further Learning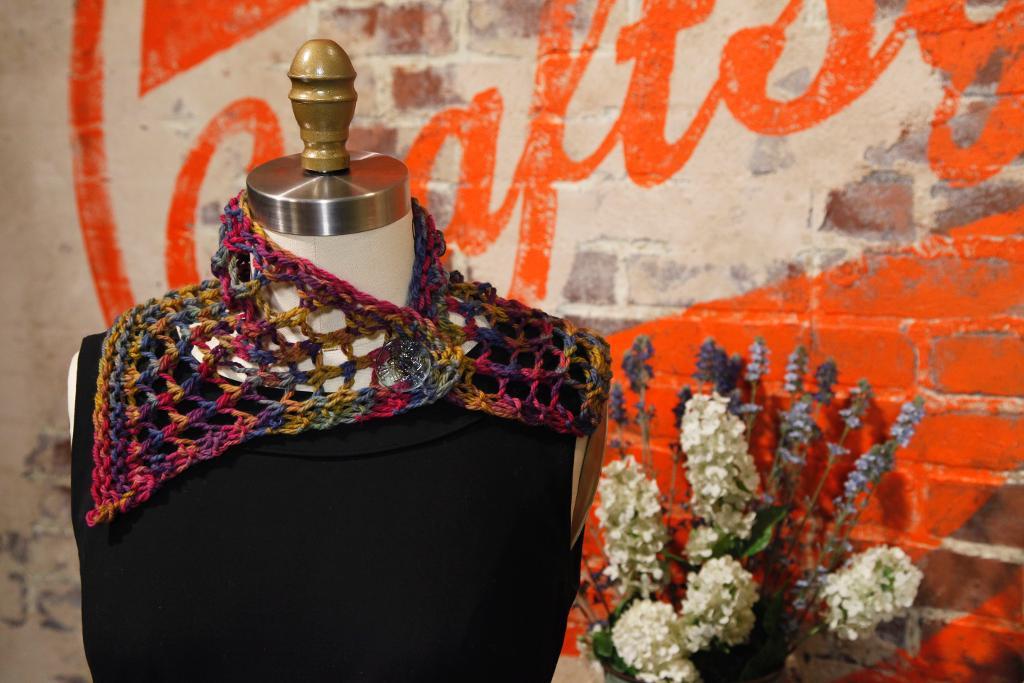 Photo via Craftsy instructor Eunny Jang
If you really want an in-depth course on lace knitting, check out Eunny Jang's new class Lace Knitting: Basics and Beyond. You will learn how to knit the lovely Arrow Scarflett seen above and have access to online videos that cover some of the stitches mentioned above along with tips and tricks to become more confident in your lace knitting abilities. Explore the many different ways stitch patterns are created and utilized in lace knitting and perhaps learn to create your own!
What is your favorite knit lace stitch?