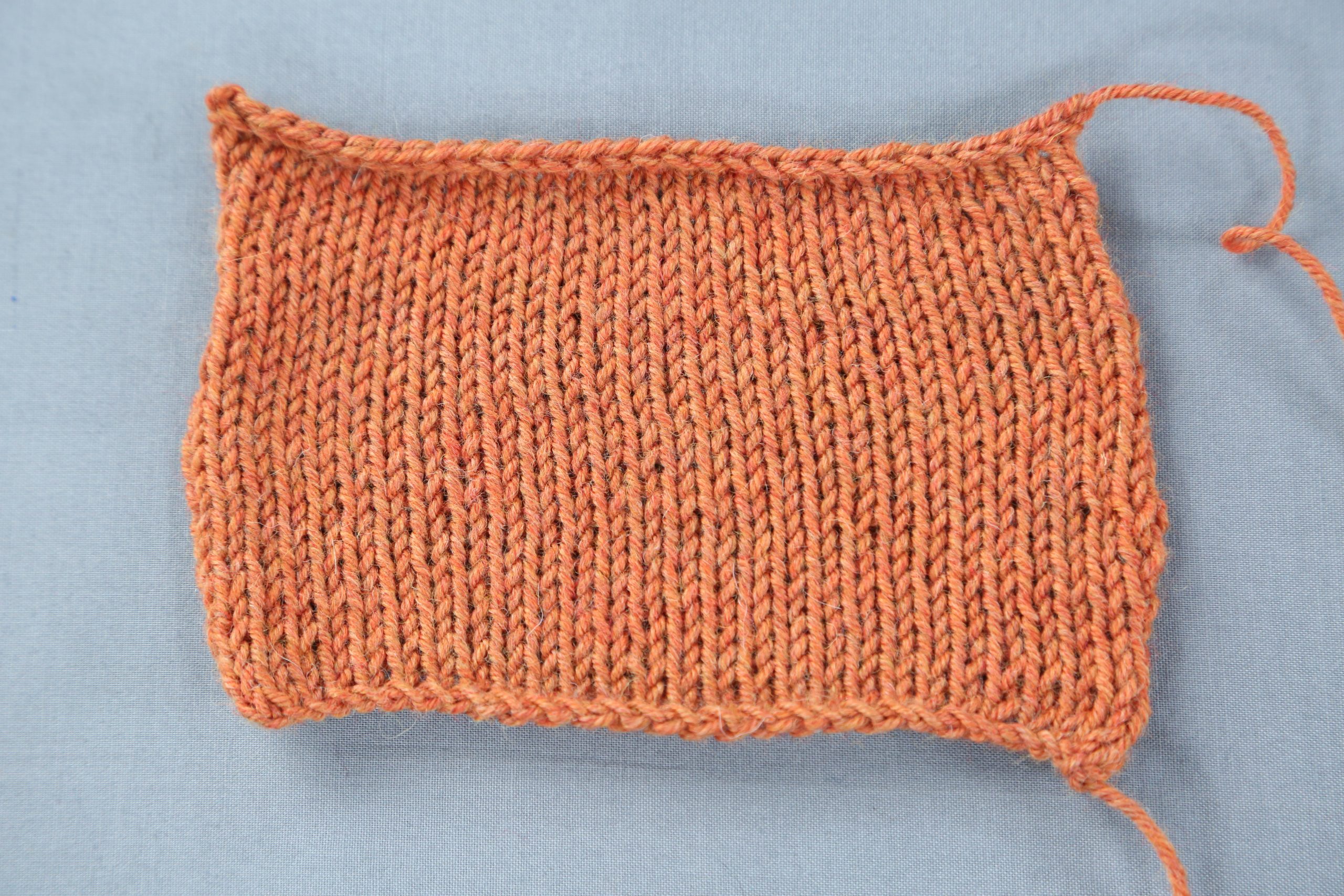 There are so many reasons to love stockinette stitch. It's smooth, polished and (best of all) simple! It looks great on any project, especially when working with variegated yarns — the simple fabric lets those colors shine! Once you learn to knit it, you'll keep coming back for more.
Stockinette Stitch
Level: Easy
What You Need
Yarn
Knitting needles
Instructions
Cast on with your preferred method. If you're a beginner, we recommend the long tail cast-on.
Row 1: purl.
Row 2: knit.
Repeat, alternating row 1 and 2.
Good to Know: When knitting in the round, this stitch gets even easier. Instead of alternating between knitting and purling, simply knit every round.
When knitting stockinette stitch, it's important to block your work. Stockinette has a tendency to curl up on itself, and sometimes even after a good wet blocking it can continue to curl.
To curtail excessive curling, you can also add a border to your work. A few rows of garter stitch at both edges will help your project lie flat.