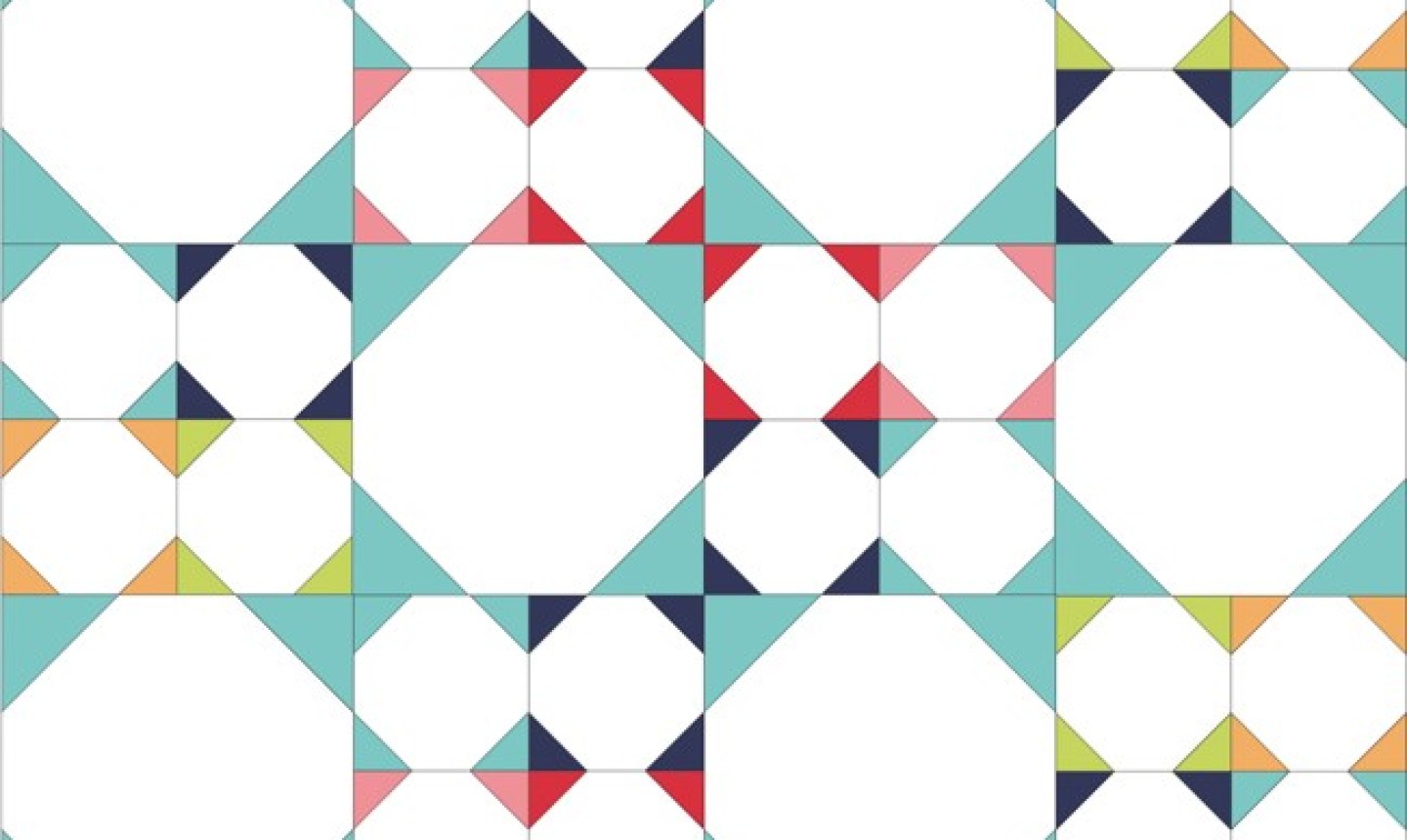 While at first glance the humble snowball quilt block may not knock your socks off, it's actually capable of building some pretty amazing quilts. These six beauties are all made with simple snowball blocks — now you just have to choose which one to make first.
Ombré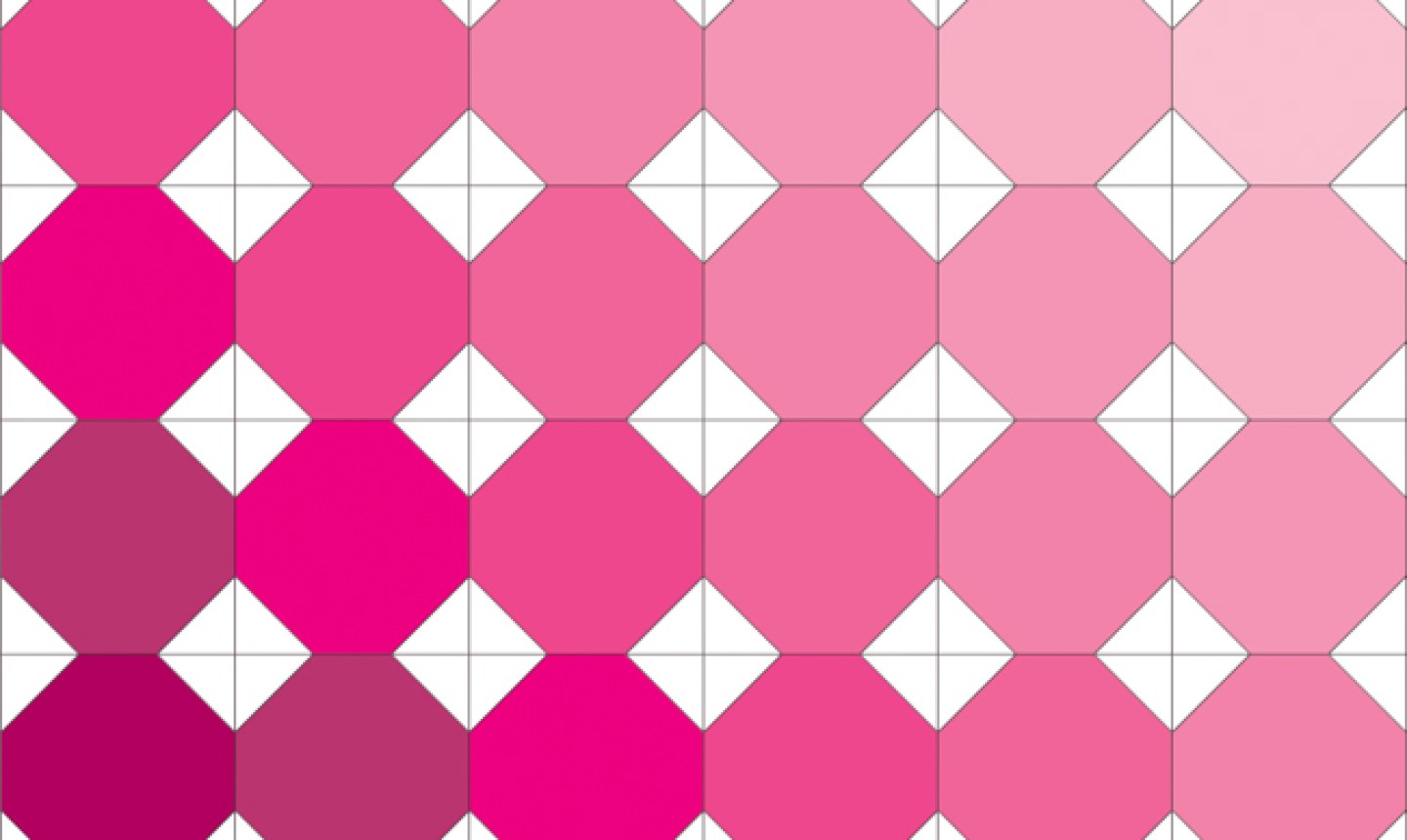 Play around with fabric colors and placement for fun and modern gradient layouts. Use all solids and arrange in an ombré formation for a simple yet stunning result.
Scrappy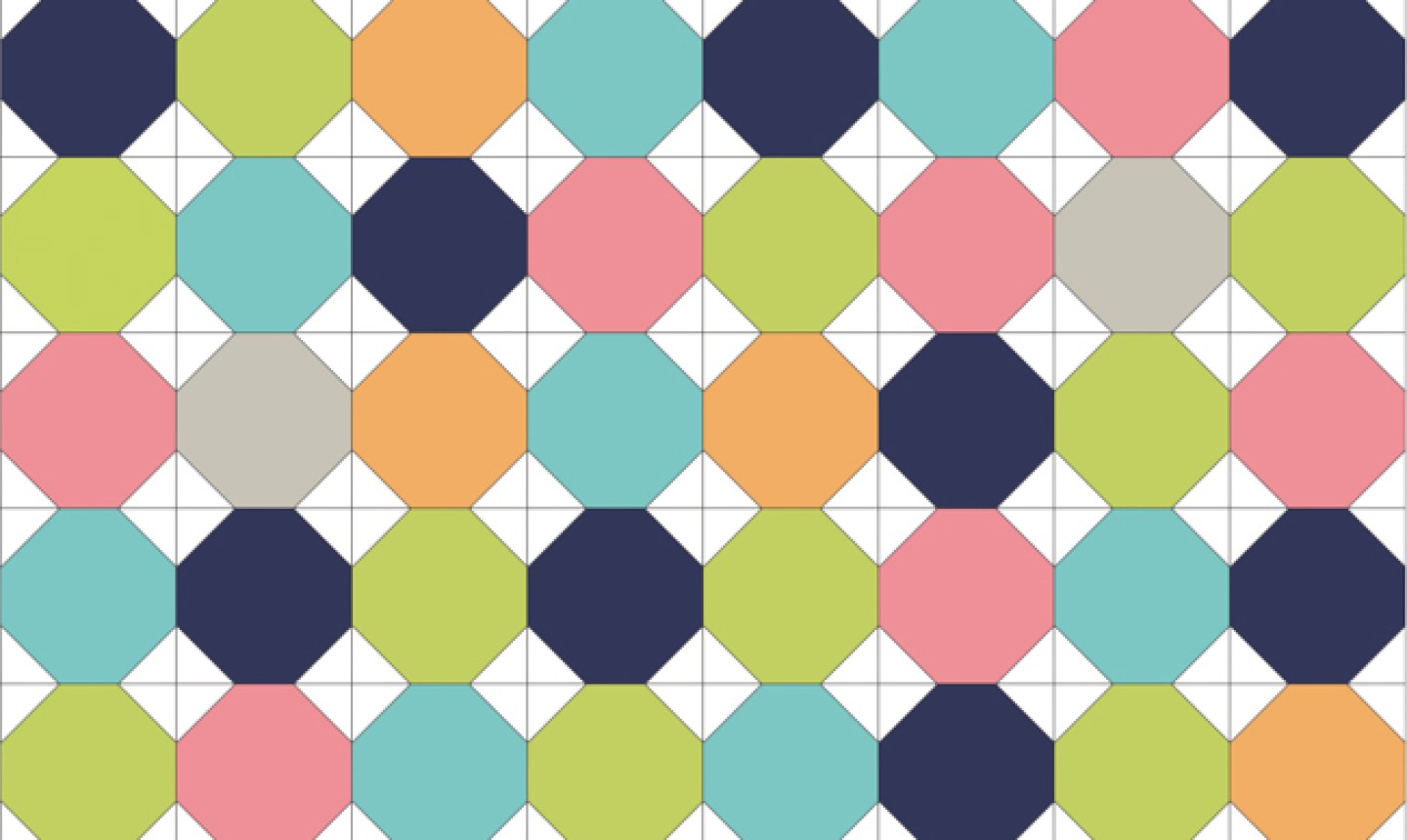 This is a savvy way to use up scraps or precut bundles. Just choose any size snowball block and repeat the block over and over, varying the colors in whatever way your heart desires.
Inside Out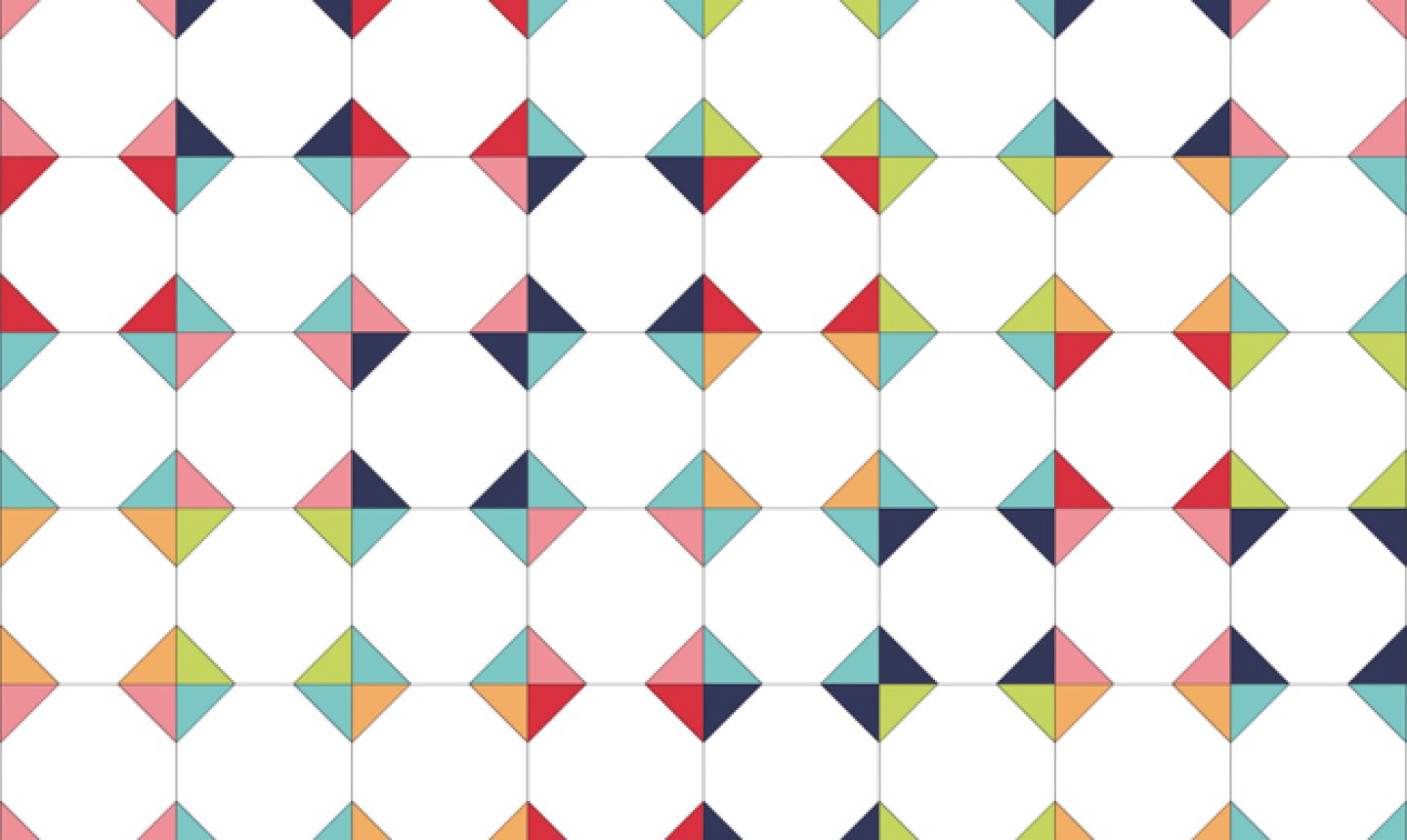 Play around with white space by making the snowball quilt block "inside out," with the colored or printed fabric in the corners. The large square of the snowball block becomes the neutral background fabric (great for free-motion quilting!), while the small corner squares are the main event. Again, use up your scraps or a variety of fabrics for a quilt that really pops.
Different Sizes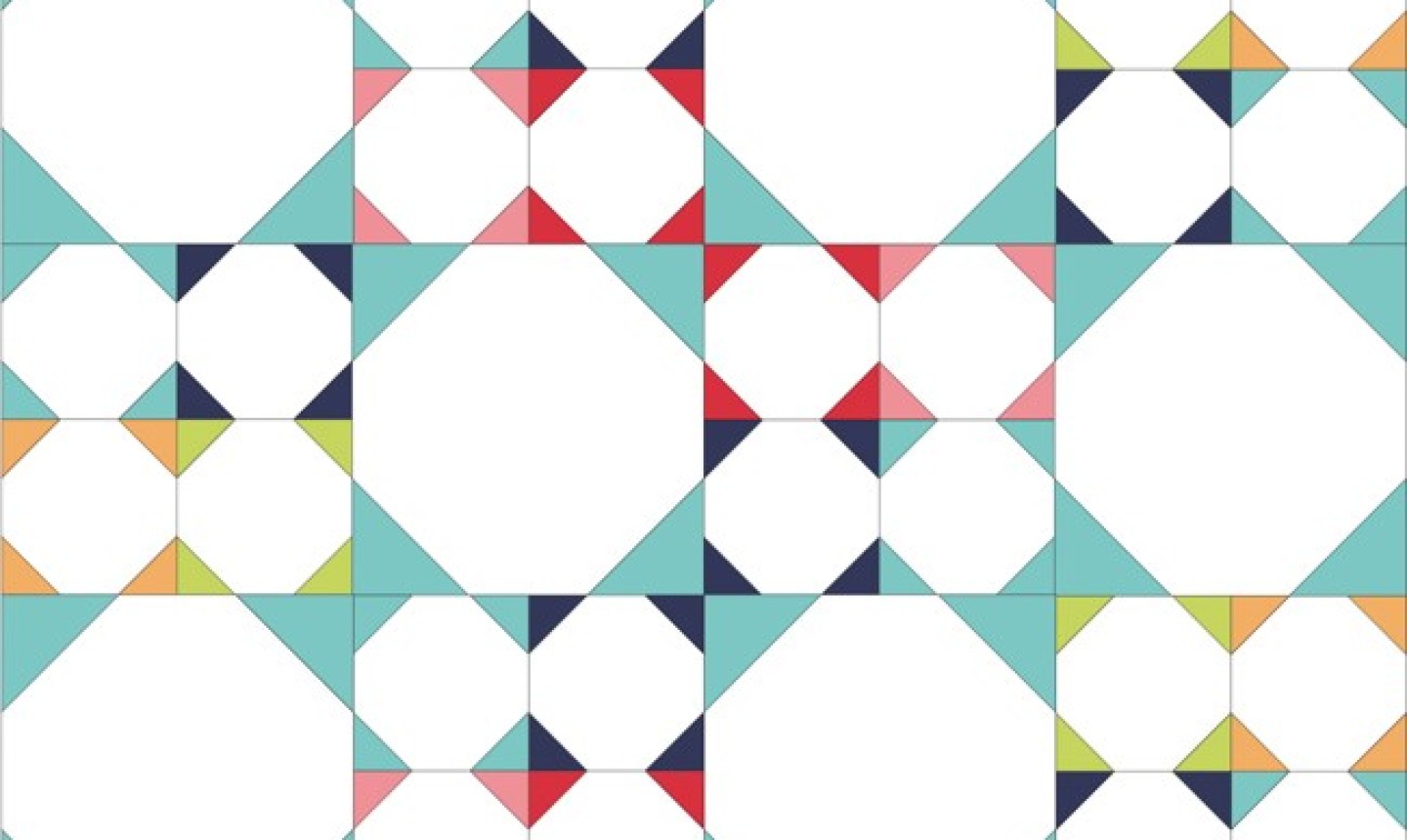 Make various sizes of the snowball quilt block and combine them into one quilt. For this version, the larger block (12″ finished) is double the size of the smaller block (6″ finished) for a funky visual effect.
Flowers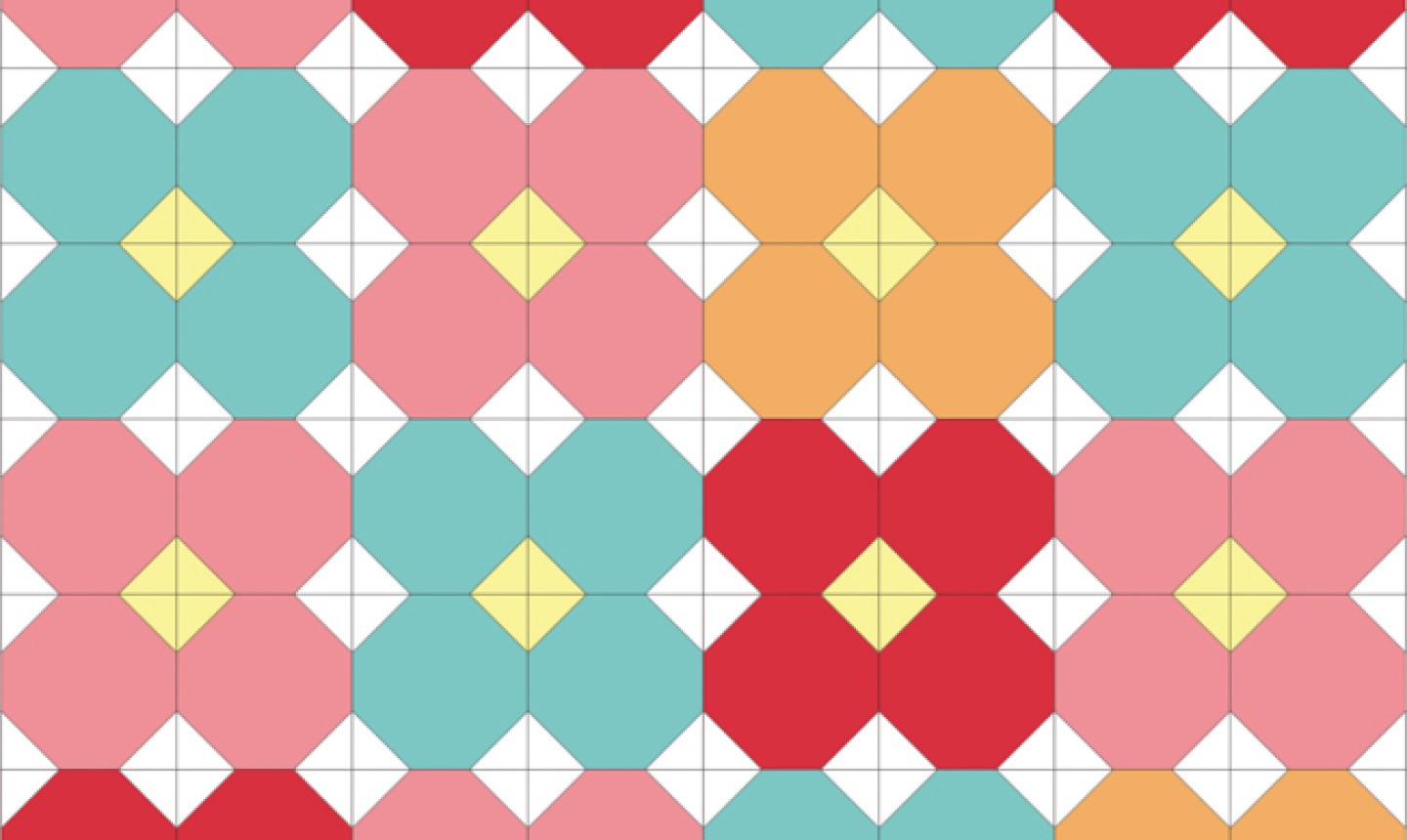 Yep, you can even use the the snowball block to create new blocks and shapes — like the petals of a pretty flower block. To create the center of the flower, simply change out one corner square of each block — you're still using the snowball block, but arranging it in a way that makes a brand new shape.
Accent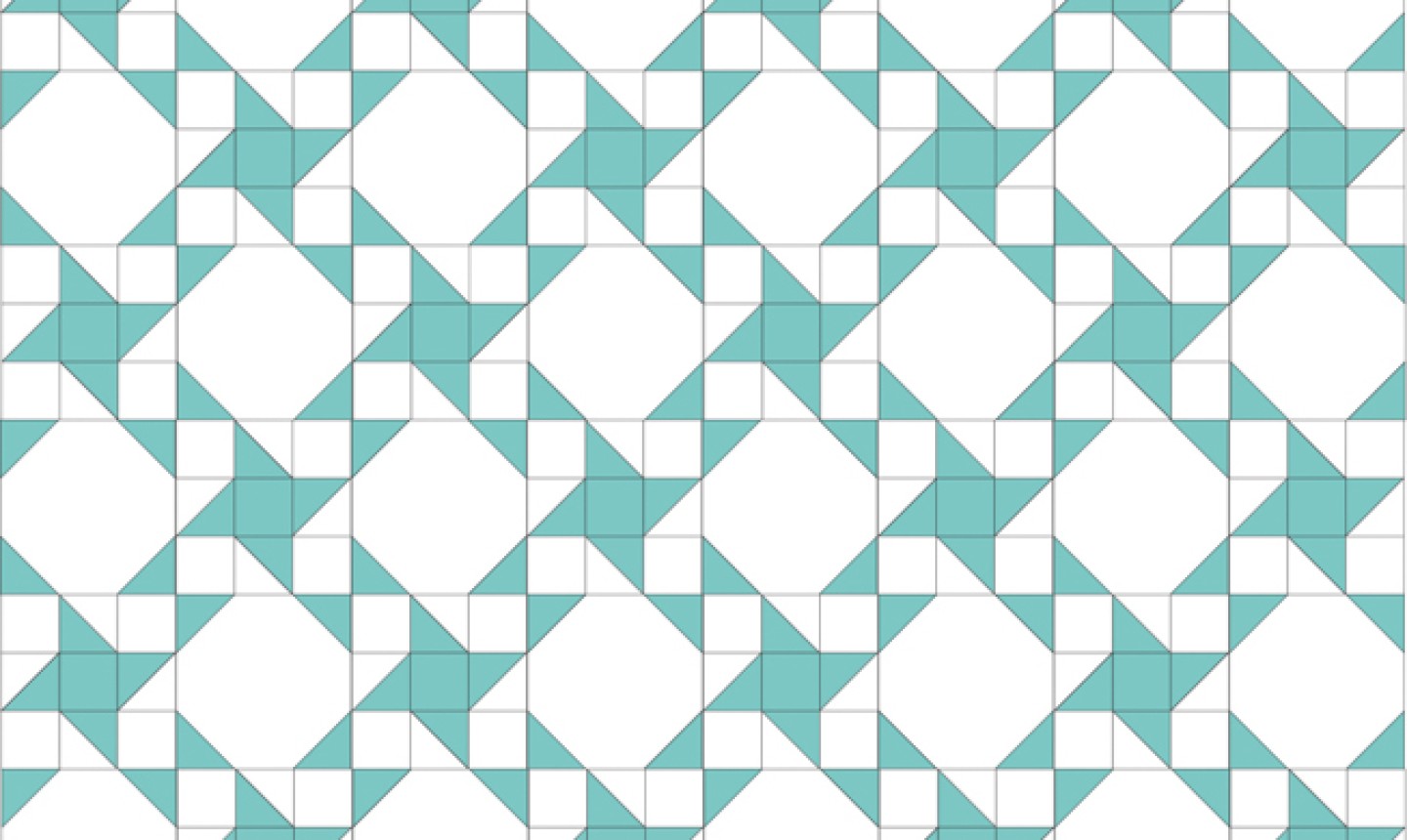 When you're ready to mix it up, you can use the snowball block as an accent to another traditional block (like the friendship star block). Just alternate the blocks as you lay them out and see what fun patterns and shapes start to appear!