Making a tailored jacket or blazer is generally considered a fairly advanced project. However, many of necessary the steps along the way are fundamental sewing skills that are frequently used in less ambitious projects as well. And, like all sewing, practice and repetition will definitely improve your finished products. Let's take a look at a few tips to help make sewing a blazer for the first time an achievable project, and encourage you to continue honing your jacket-making skills.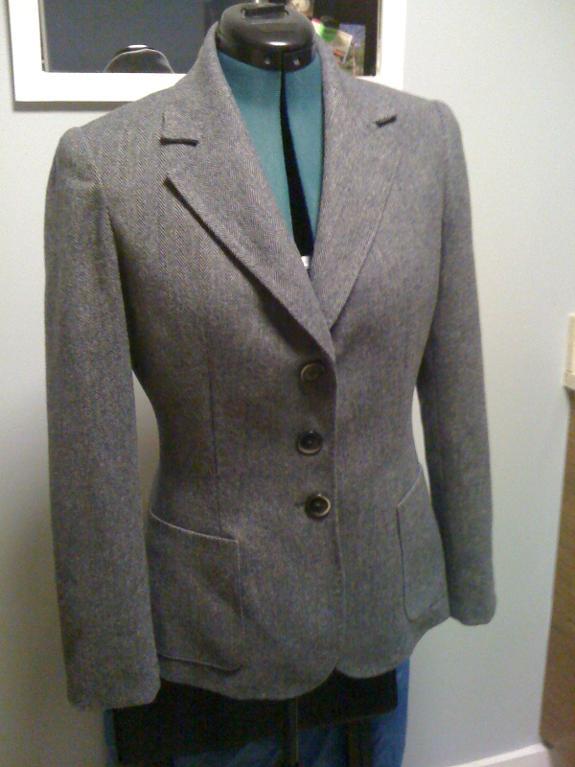 Women's Tailored Jacket- the Blazer via Craftsy member Luis Angel
1. Pattern selection
Start by selecting a pattern that is flattering to your body shape. If you are not sure what looks best on your figure, go shopping with a trusted friend and try on a variety of styles. Take a measuring tape along, so you can measure jacket length, lapel width, and any other key design elements that you want to be able to recreate. Also, consider your experience level. A jacket without lapels, for example, is an easier "first jacket" project than one with a notched collar/lapels.
2. Fabric options
There are so many gorgeous fabrics appropriate for making jackets that narrowing the options down is usually the biggest problem. For your first few jackets, it is easier if you avoid plaids, stripes, or patterns that need to be matched, and instead stick to solids, tweeds, and interesting weave textures. Dark colors do a better job of concealing some of the interior construction and also do not show dirt as easily. Fabrics with a bit of surface texture or interest can also help hide stitching imperfections. Natural fibers such as wool or linen shape and press beautifully and make great first jackets.
Craftsy instructor Steffani Lincecum demonstrates pad stitching on a collar and lapel, a custom tailoring technique
3. Interfacing choices
Custom tailored jackets generally use hair canvas, muslin, and/or broadcloth interfacings. If you prefer fusible interfacings, there are many different choices available; you will need to choose ones that work with your jacket fabric. Often weft insertion or knit interfacings are used for jacket construction. The best method for determining which interfacing to use is to sample several options to find those that suit your fabric and jacket style.
4. To line or not
A nice lining improves the durability of a jacket and, if made from silk or rayon, is extremely comfortable against the skin. Many jacket patterns include lining pattern pieces, but they are easy to draft from the jacket pattern pieces if necessary. If you prefer a more casual look, you could use a Hong Kong seam finish or a half-lining in your blazer.
5. Make a fitting muslin
Don't even think about skipping a fitting muslin. There is just too much work involved in making a jacket to end up with something that does not fit properly. Be sure to use a similar weight fabric for your fitting "muslin" as you intend to use for your final garment, and also test it over the clothes you intend to wear with it. If you plan to wear shoulder pads in the final jacket, you should place them in your muslin during the fitting process as well. Be sure to check that the jacket length, sleeve length, and circumference at the bust, waist, and hip are all comfortable.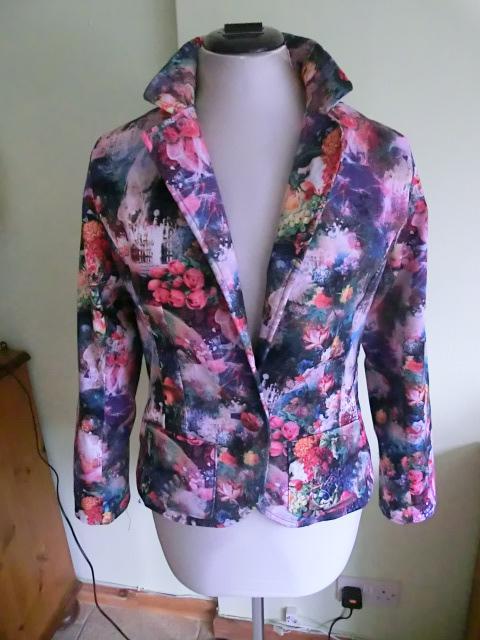 A classic blazer in a fresh, modern print fabric by Craftsy member Mrs. Dogwood
6. Tailoring techniques
Decide if you are going to use custom, machine or fusible tailoring to build shape into your jacket. Custom tailoring is done entirely by hand, is very time-consuming, and produces a beautiful, high-quality garment. Machine and fusible tailoring also produce excellent results and have the advantage of requiring less time to complete the garment. The method you select should be appropriate for the style of garment, type of fabric and the amount of time you wish to invest in making your jacket.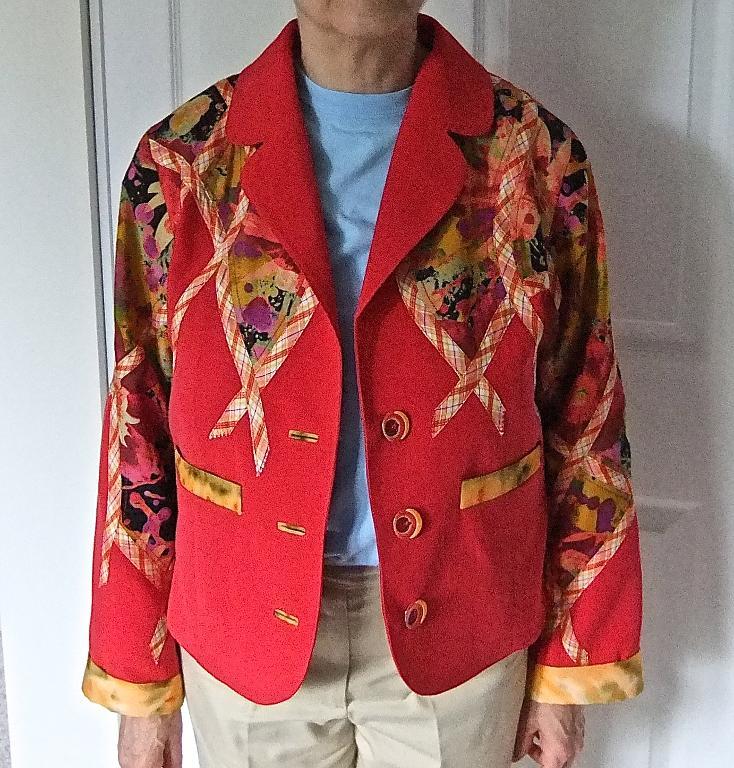 Koos van dan Akker jacket featuring welt pocket detailing via Craftsy member jmn111
7. Pockets
Tailored jackets can have either patch or welt pockets, it just depends on the look you prefer. You can apply patch pockets by hand or by machine stitching, and you can also choose whether you want them lined or not. Welt pockets require precise stitching and placement since you will be cutting into the jacket fabric to create the "lips" of the pockets.
8. Closures
Machine buttonholes, bound buttonholes, zippers, snaps or other closures are all possible closures for your jacket — it is just dependent on your preferences and the jacket styling.
Have you tackled sewing a jacket? What's your best tip for first-timers?