Lining a garment can seem like a lot of extra work: buying more fabric (which can also add additional cost), cutting out the pattern all over again, and of course, the extra pinning and sewing. It's an appealing step to skip. Unfortunately, some garments really do require a lining to be functional, and most will greatly benefit from a lining. Fortunately, lining a garment is really not that difficult!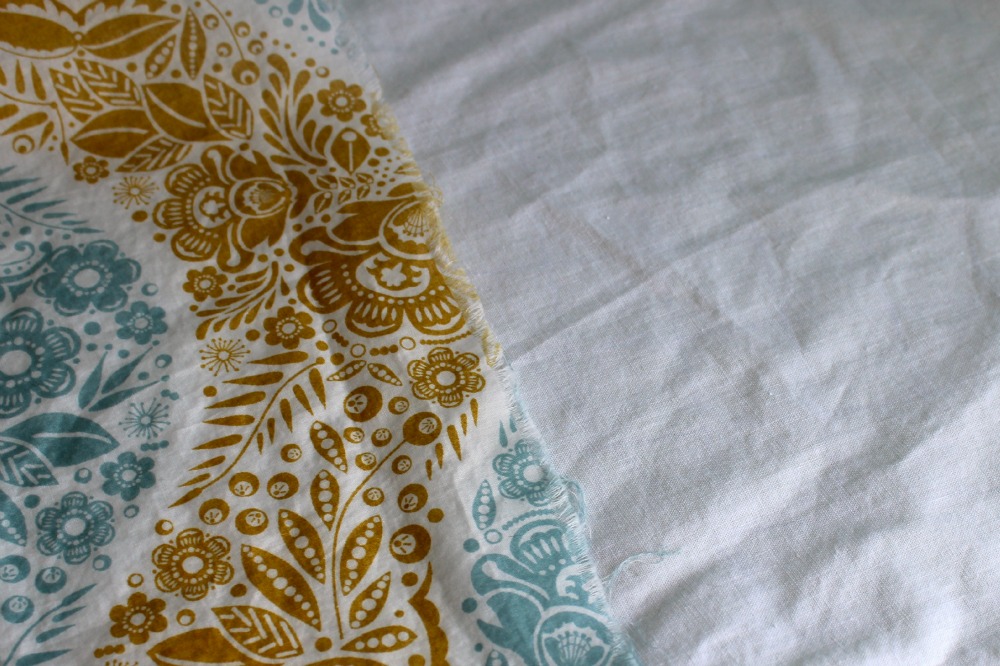 While it's fairly obvious why you would choose to line a dress made of a beautiful but sheer fabric, there are also many other reasons for adding a lining. Lining will make a garment made of itchy fabric (like wool) more tolerable, hide unsightly seams (like on the inside of a jacket or on light colored fabric), provide additional warmth, and give a garment structure, shape and a better fit. A drapey dress with a lining will skim over the body rather than clinging in all the wrong spots. Even if none of these reasons apply to your garment, adding a lining instantly kicks your garment up a notch for a couture effect.
Underlining, which involves cutting the pattern from your main fabric and your lining fabric, and then basting the two pieces together before constructing the garment, is another method for achieving results similar to lining a garment. However, they are not the same thing. Lining is a mirror of the garment, sometimes cut from separate pattern pieces and then sewn into the interior of the garment. Unlike underlining, lining is attached to the garment only at the neck or waistband and hangs free within the garment. Garments that are underlined can also have a lining.
When choosing fabric for your lining, there are a few things to keep in mind. If your main fabric has any stretch to it, make sure your lining has an equal amount; otherwise the garment ultimately won't fit. If your main fabric is sheer, consider how the lining looks underneath it. Do you want the lining to match your skin tone or the main fabric? Lining that is more for aesthetic purposes, like in a jacket, can be a much more unexpected shade. A pop of color or an interesting pattern is always fun, even if you're the only one that can see it. Fabric content is also important. Natural fibers provide the best breathability, of course, as well as the most warmth, so smooth cotton fabric is a good choice for most garment linings. Jackets and coats will probably require a much heavier lining like faux fur.
Your lining needs to be slightly smaller than your garment; add 1/8″ to your seam allowance when sewing. Also, to avoid the lining showing on hems, adjust the hem of the lining to be ½" to 1" shorter than the garment.
If you are using a pattern that does not provide instructions for installing a lining, consider how the lining will be attached to the garment while still hiding the unfinished edges of the lining. If the garment has a zipper or button closure, you'll want to install your lining before adding the closure. A neckband or waistband is a good place to attach a lining.
Adding a lining will almost always be worth the extra steps. Have you added a lining to a garment?