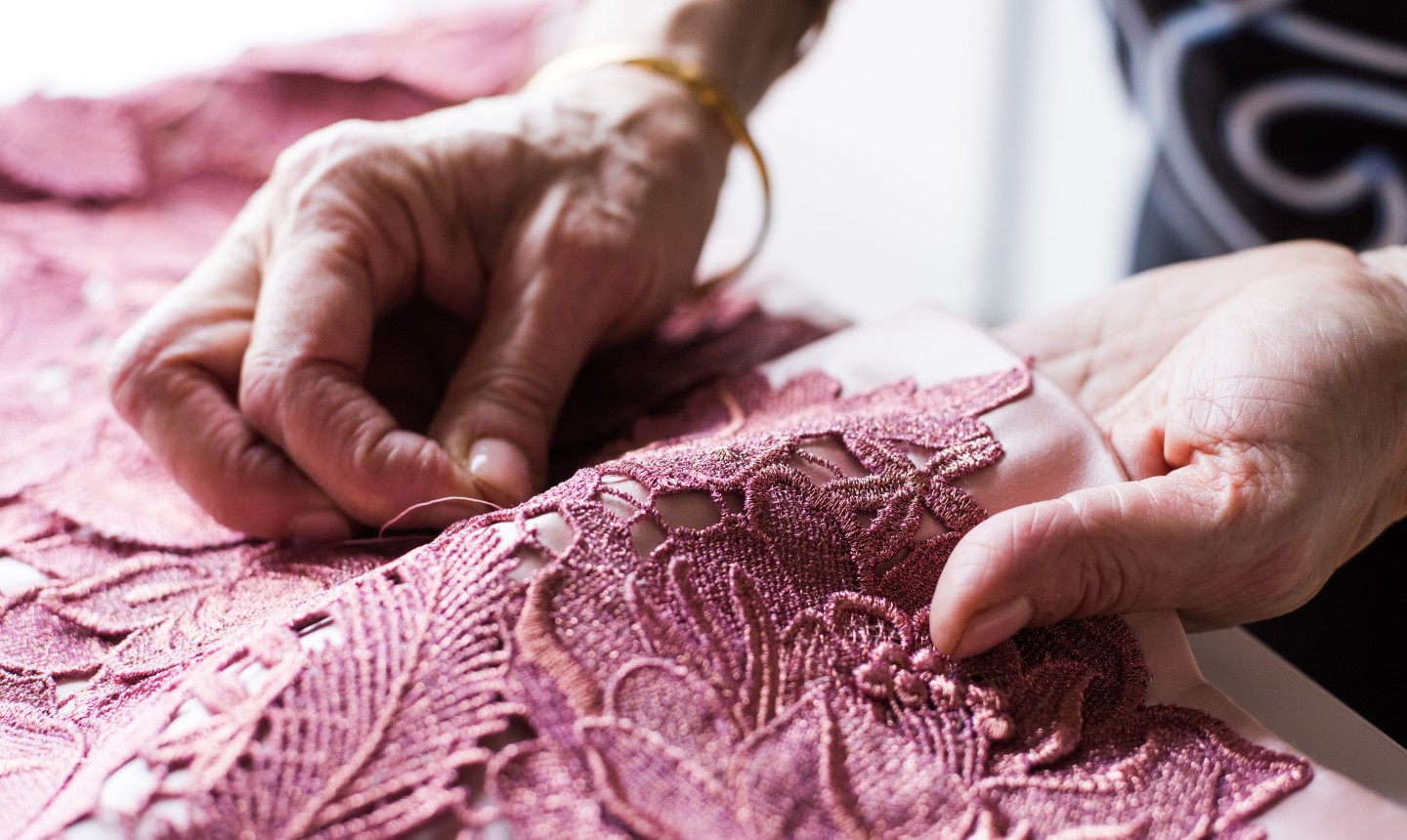 We're all about getting the most out of your sewing machine, but once you start working away from it, you're likely to fall in love with the precision and pace of couture hand sewing. So go on and thread a small needle (a size 9 or 10) and start practicing these basic couture stitches. Then try them out on your next handmade garment!
Pro Tip: Before you begin, your single strand of high-quality thread needs to be ready for smooth stitching. Run it over a cake of beeswax, then lay the coated thread on a paper towel and press with a warm iron to meld the wax. Now you're ready to stitch!
1. Running Stitch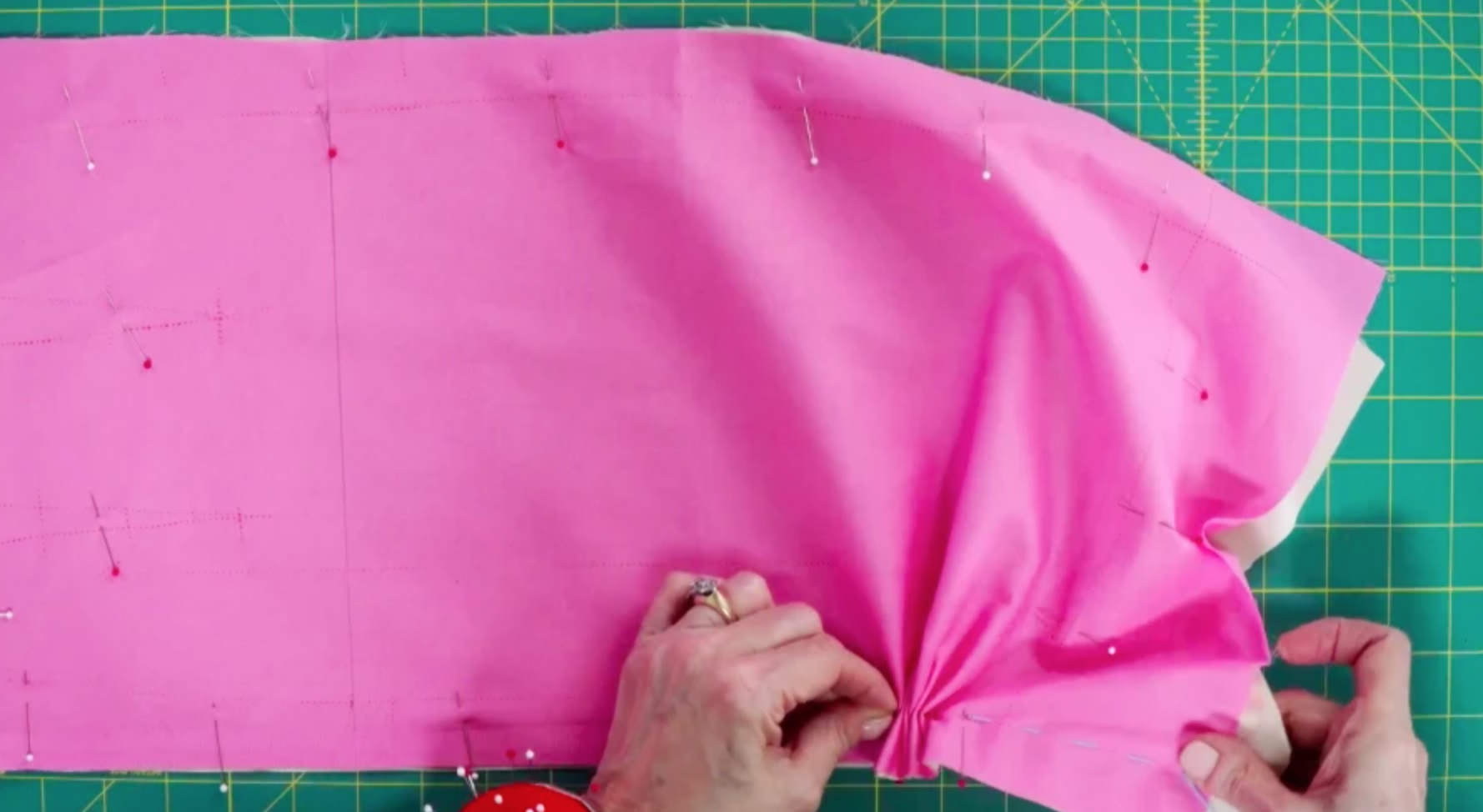 Use a running stitch for basting, thread tracing and gathering fabric. Because this stitch is mostly used to hold layers of fabric together, it doesn't need to be perfectly uniform — meaning you can work quickly.
TRY IT
2. Hand Overcasting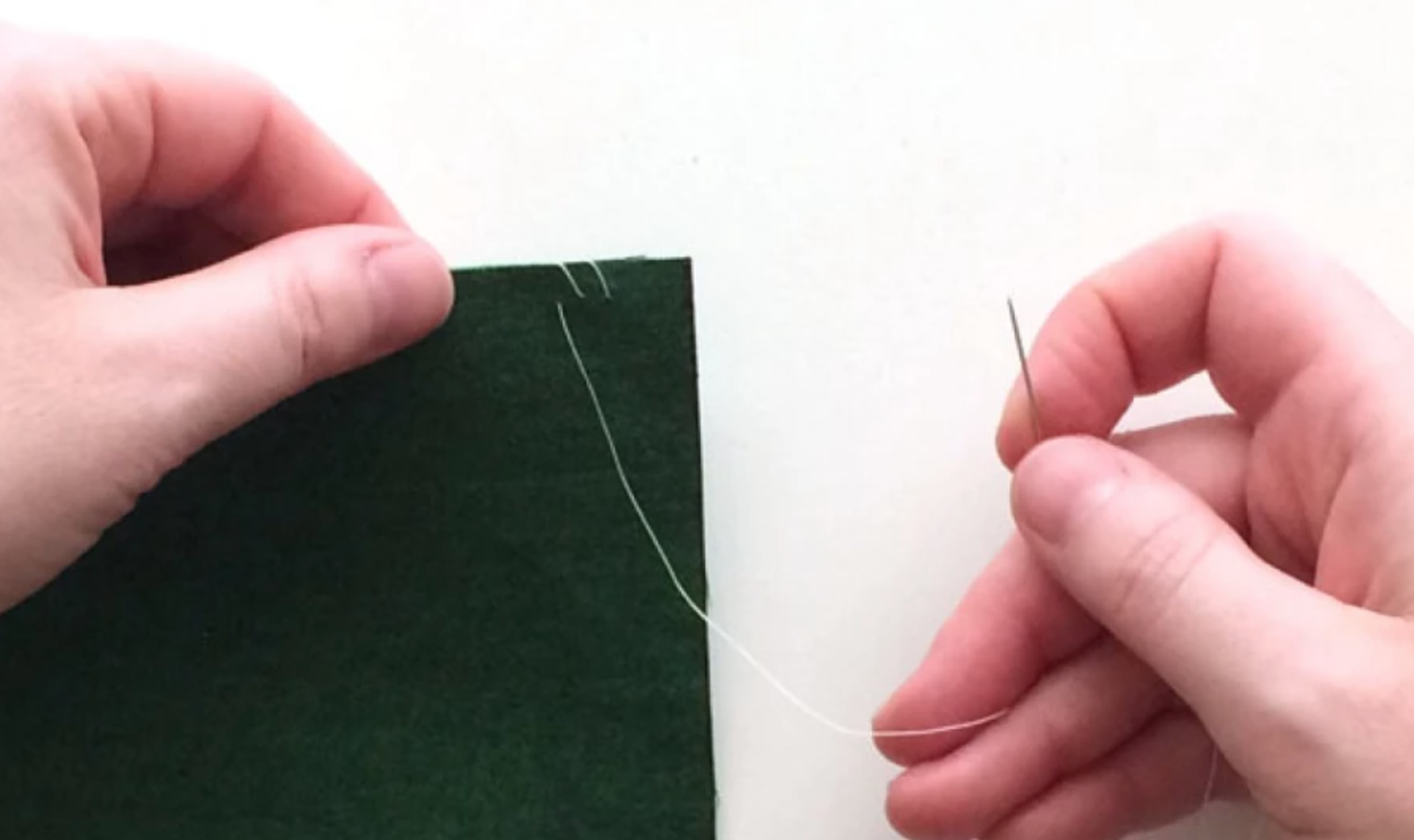 Hand overcasting is used to edge-finish seam allowances on unlined garments. Just make this stitch slightly loose, so the garment seam allowances don't pull and hang incorrectly from the right side.
TRY IT
3. Backstitch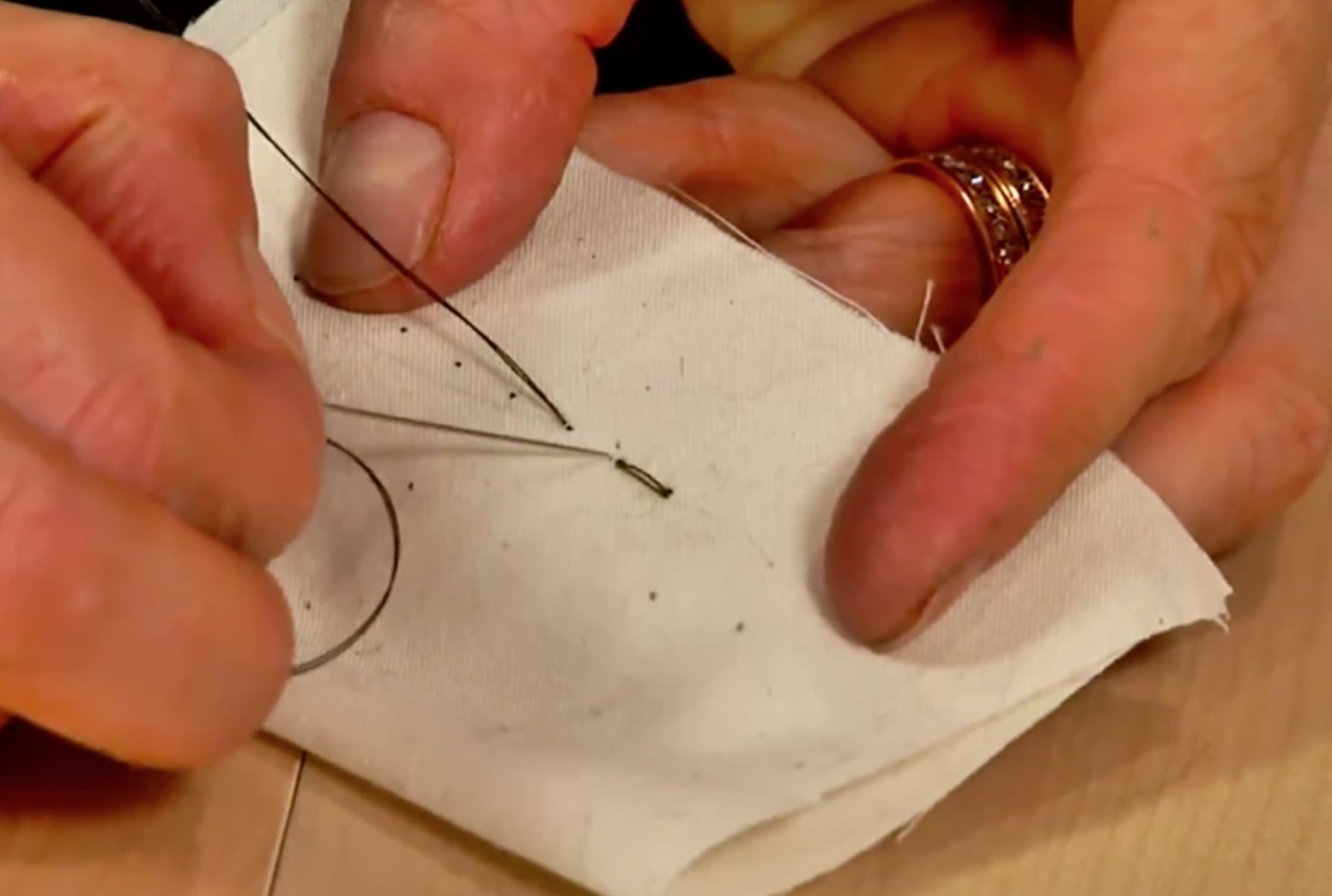 Fun fact: this extra-strong stitch was used to assemble garments by hand before sewing machines came on the scene. So it makes sense that it still works well for hand stitching seams, securing thread when you don't want a knot, hand-picking zippers and making decorative topstitching. A tell-tale sign you're doing it right? On the underside of the fabric, the stitch should look similar to a chain.
TRY IT
4. Catch Stitch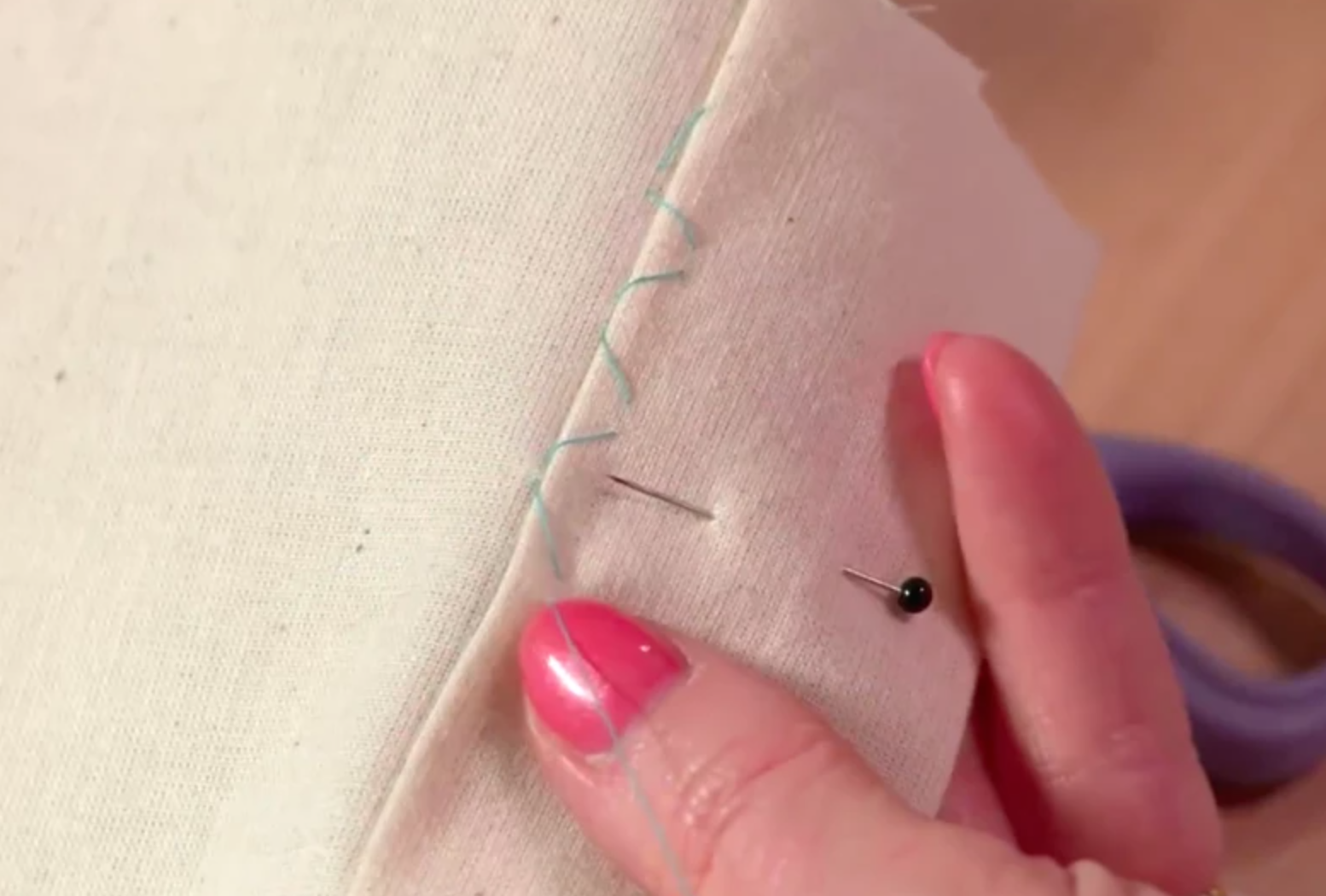 Use the catch stitch for hemming, tacking a facing at the seam edge and securing a seam allowance to an underlining. This stitch is worked from left to right, and when done correctly, will form small Xs. It also has some built-in elasticity, so it's great for hems, tacking and sewing knits.
TRY IT
5. Herringbone Stitch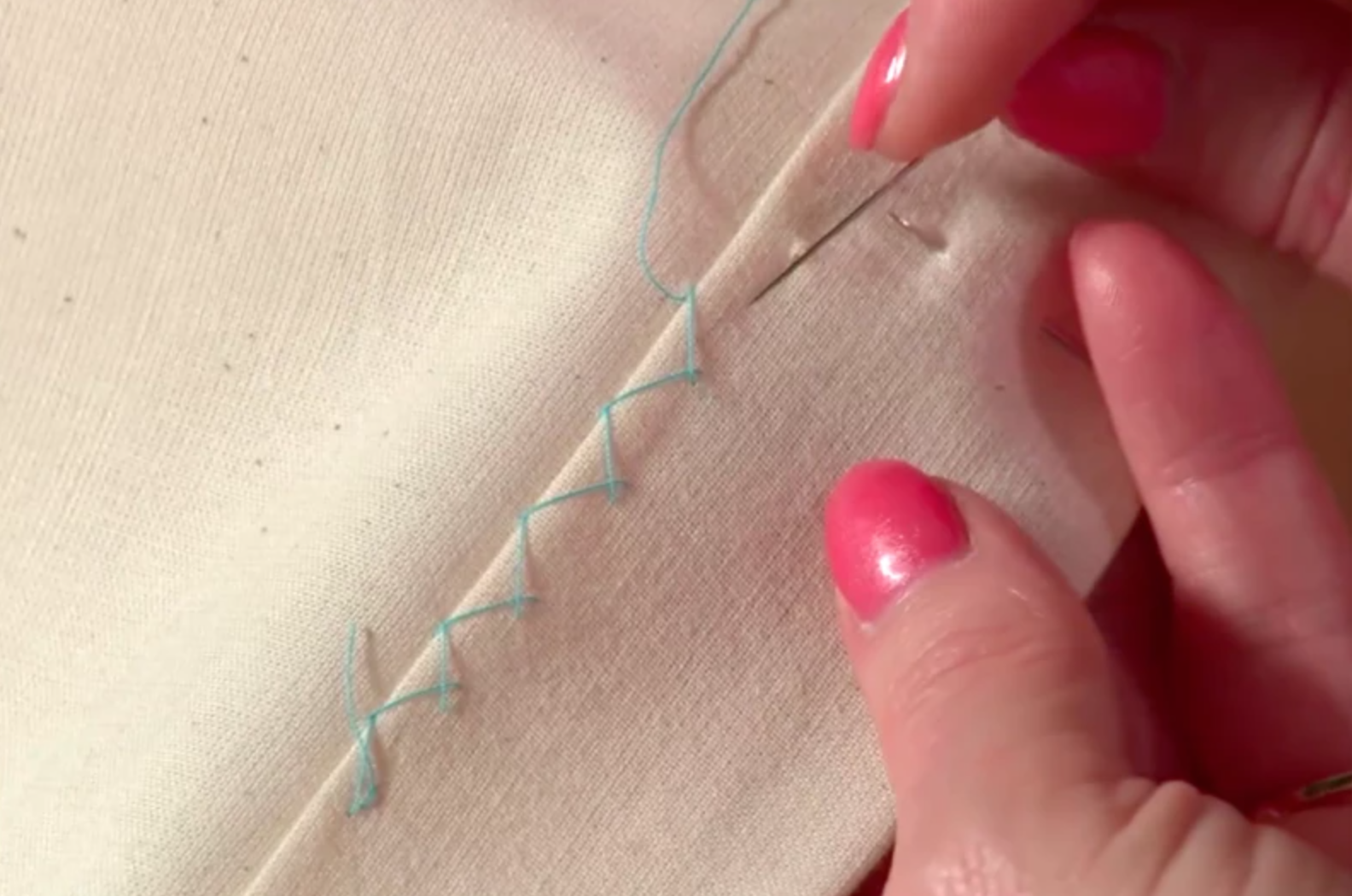 You might recognize this stitch from hand embroidery , but it's also a great option for couture sewing. Herringbone stitch holds the fabric flat while still providing plenty of give for movement (something that's super important for clothing, naturally).
TRY IT
6. Blind Hem Stitch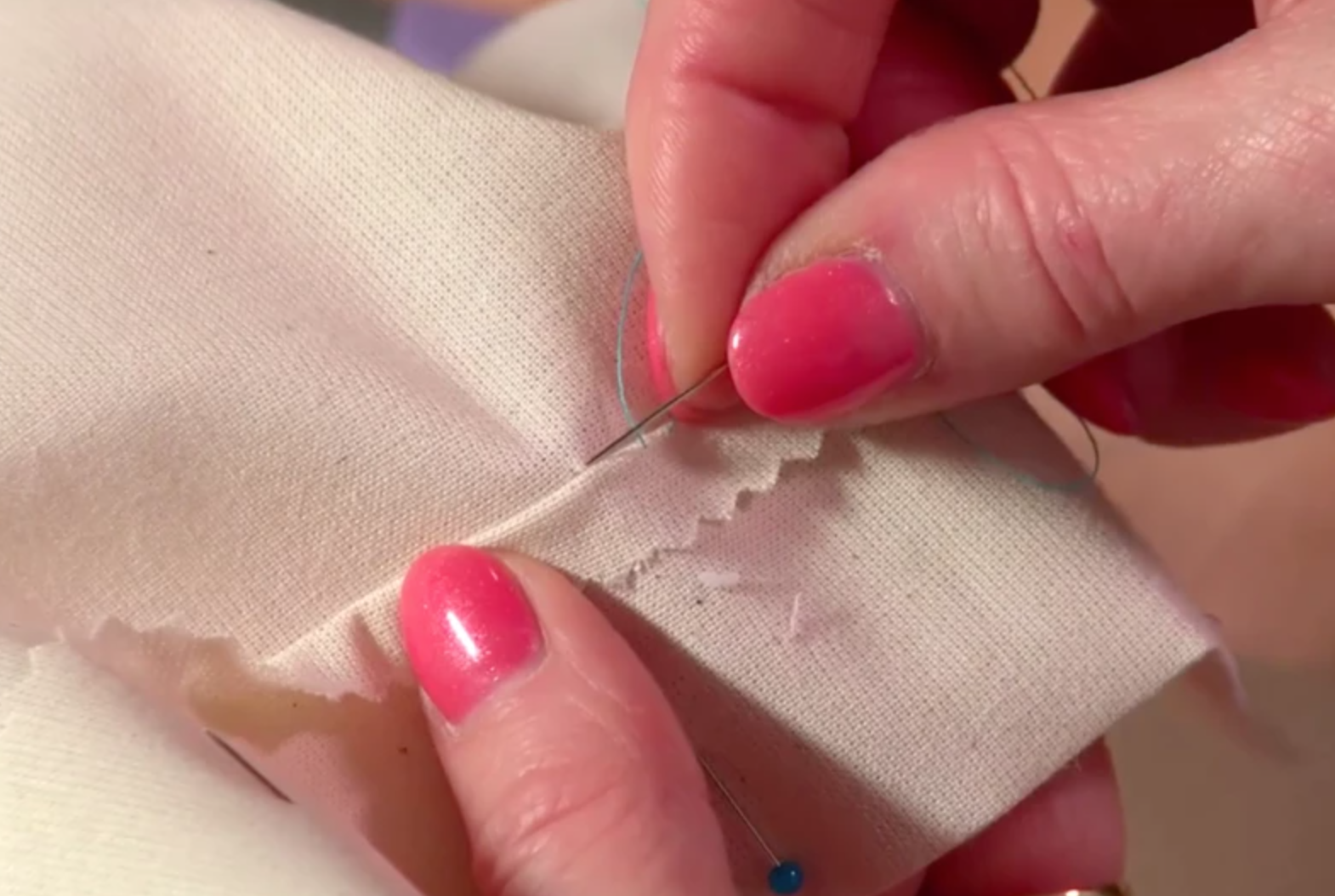 This is another great stitch for hems, and when done correctly it's practically invisible on your garment. The key is to pick up just a few fibers of your fabric as you stitch — when done in a thread matching your fabric, these tiny stitches won't show.
TRY IT
7. Flat-Fell Stitch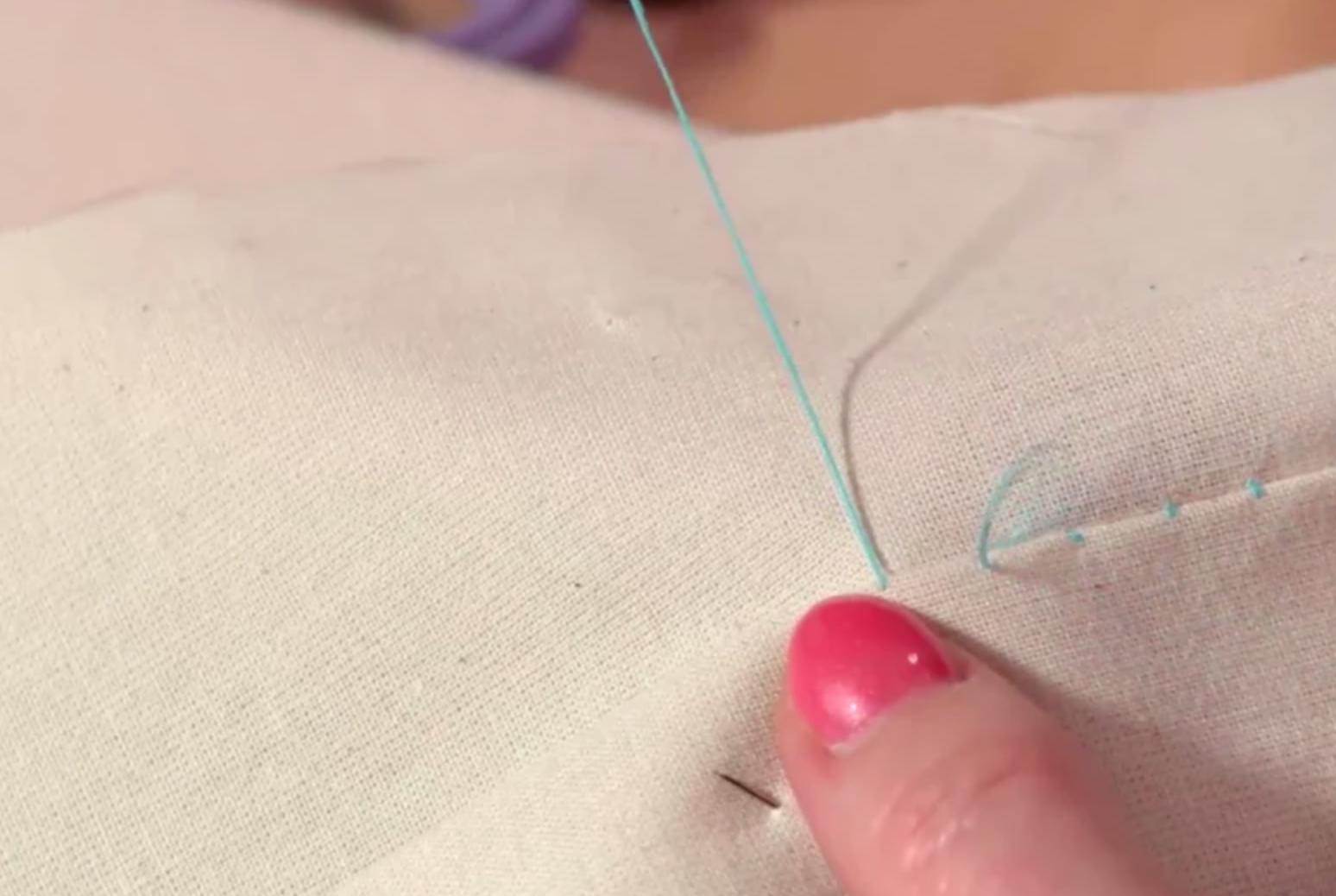 Flat-fell stitch is known for its strength and widely used to secure a lining in place, so it's a go-to for couture dresses and skirts.
TRY IT
8. Buttonhole Stitch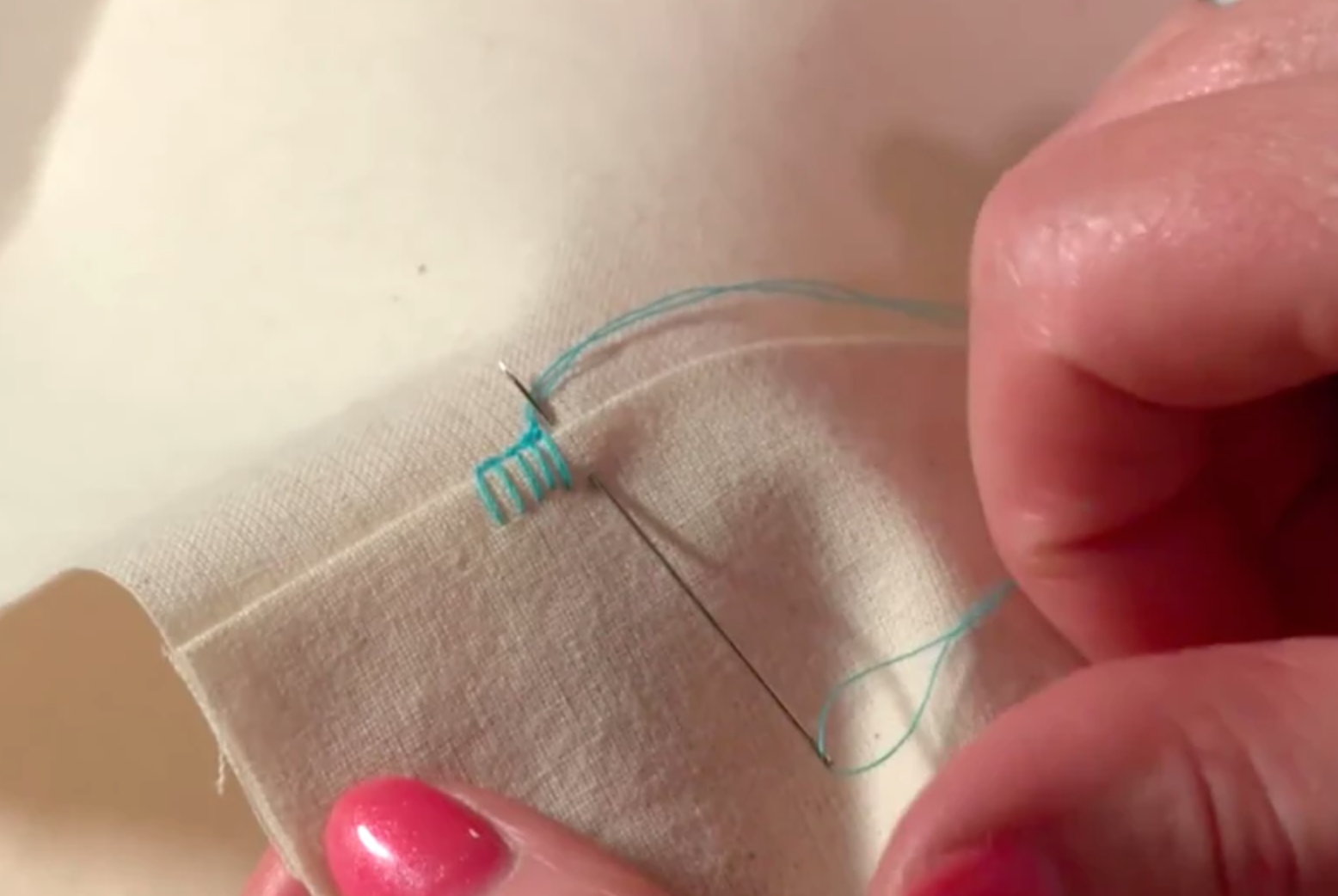 This hand stitch is a bit complicated when you're first learning, but it's the best way to secure garment fasteners like hooks and eyes . Once you get the hang of it, it'll feel similar to creating a blanket stitch.
TRY IT