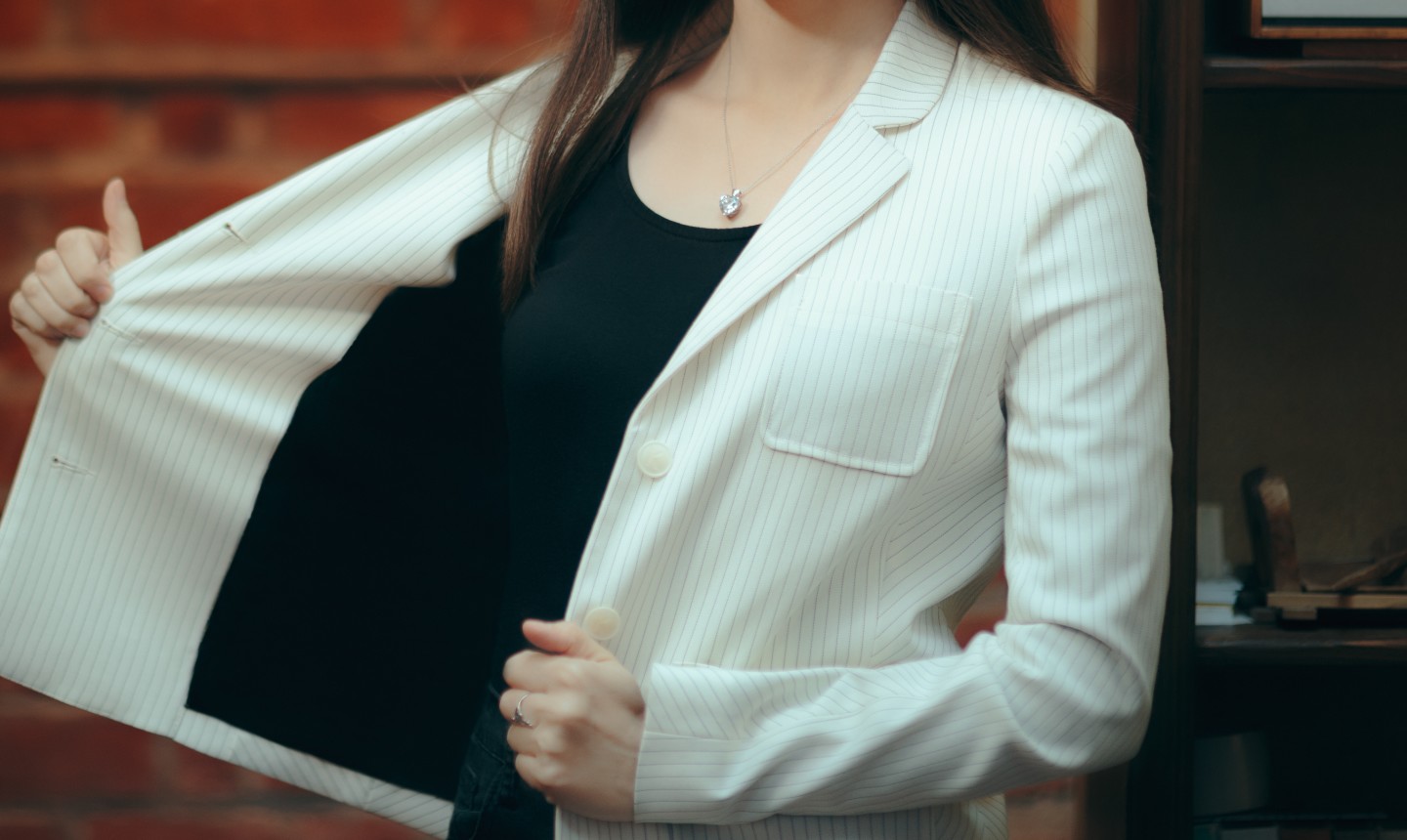 The outer construction of a garment gets all the likes. But no dress, coat or pair of pants would look nearly as good (or feel nearly as nice) if it weren't for the interlining, lining, facing and interfacing.
If those terms tend to all blur in your mind — or you're familiar with these underpinnings, but not quite sure when, how or where to use them — stay with us! We're here to shed some light on the largely hidden yet essential elements that go into making any garment look professional and on point.
Interlining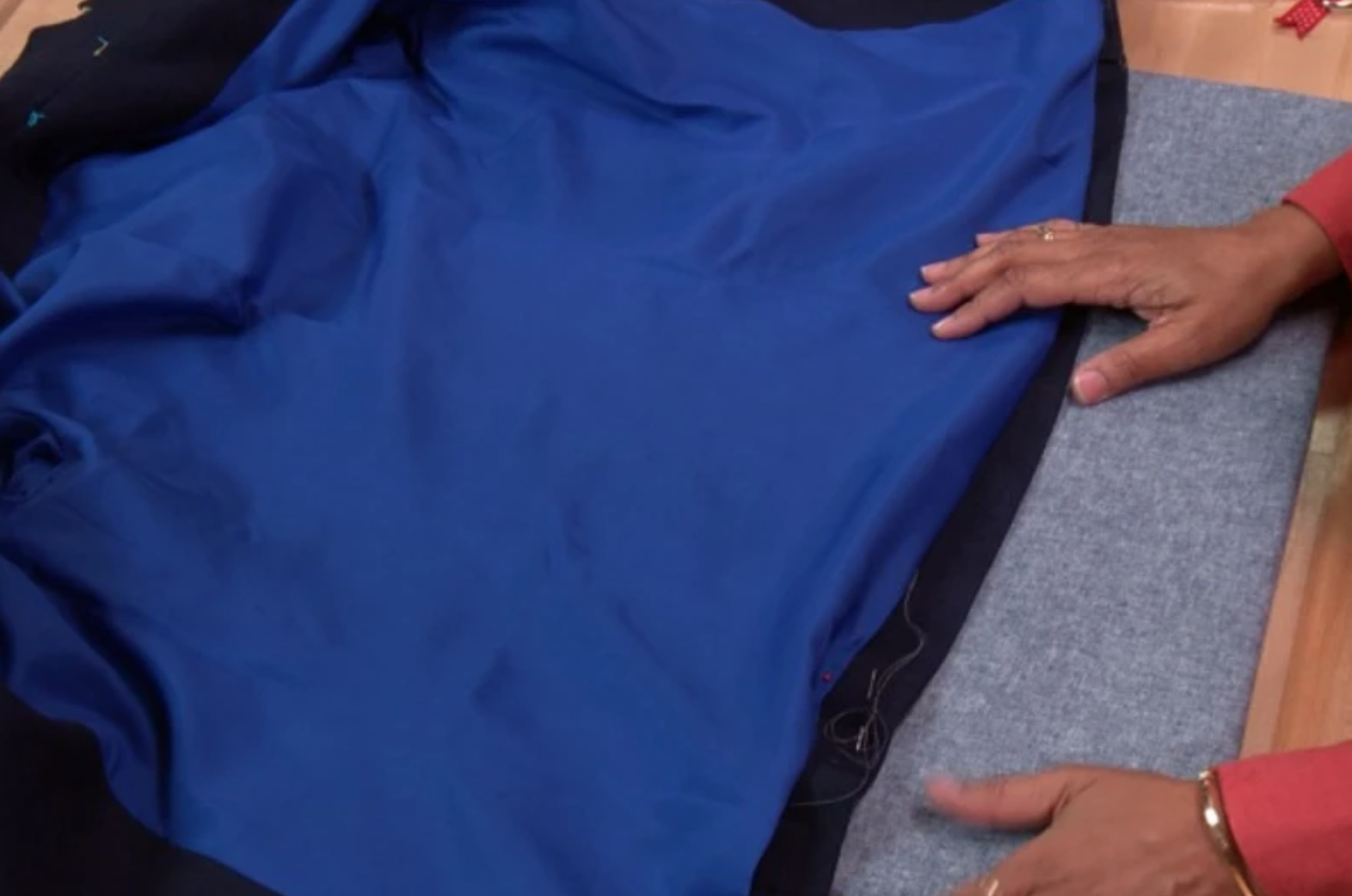 Interlining refers to material added between the outer fabric and the lining of a garment. You would typically use it to add extra warmth, but it can also ramp up the body or change the drape of a piece. Interlining can be permanent or removable (like a winter jacket that has a shell and a warm layer that can be zipped in and out), and it's a great way to make a fabric or pattern work better for you — even if said pattern doesn't call for interlining.
Common fabric choices include Primaloft, Thinsulate, flannel, fleece, cotton batting and chamois. To make one, simply cut the main pattern pieces (like the body and sleeves) from the interlining fabric, baste them to the main fabric and proceed with your pattern instructions. (Just note you may need to trim the interlining out from your seams later, to reduce bulk as you sew.)
LEARN MORE
Lining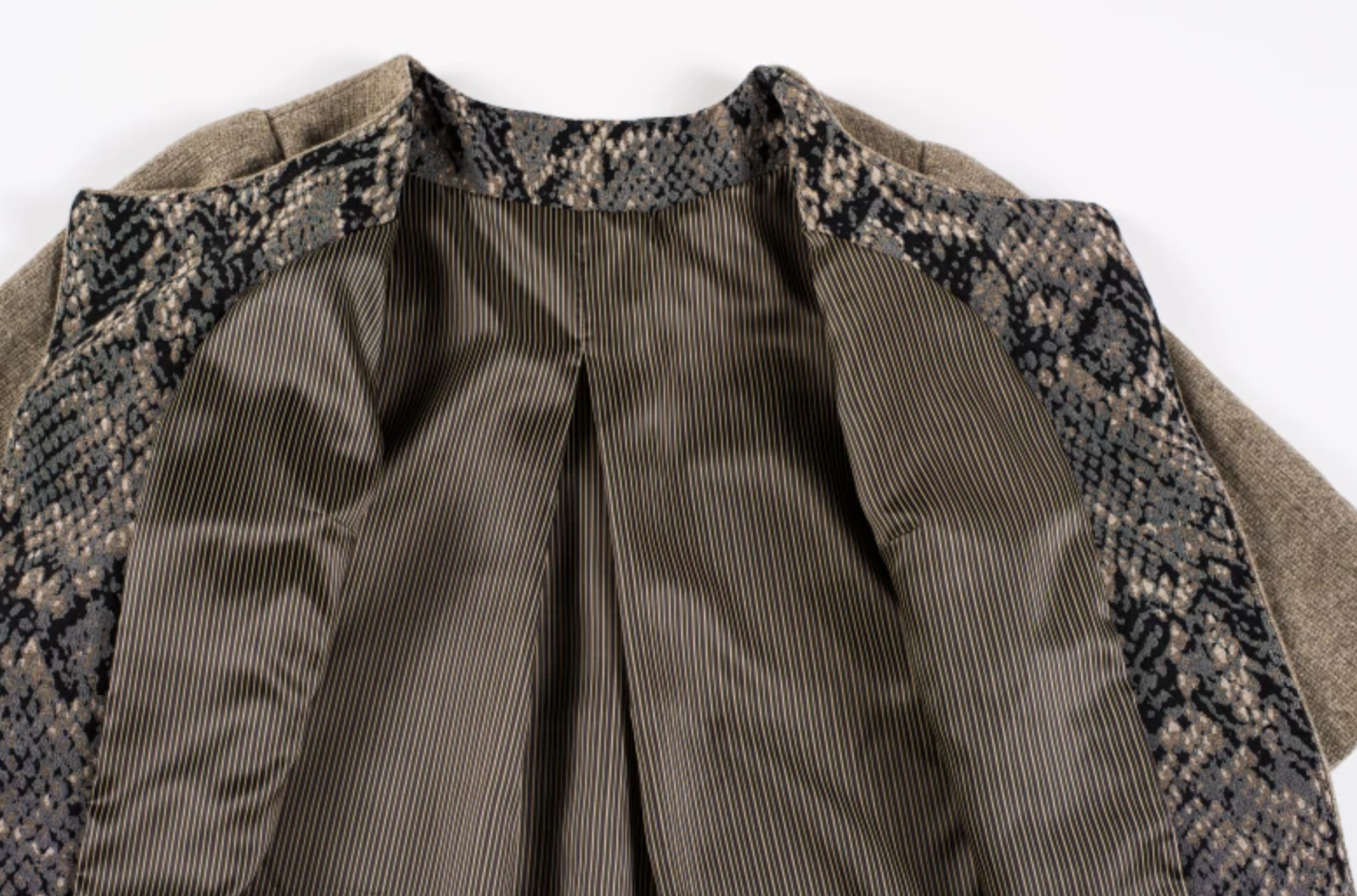 A lining plays many important roles: It hides interior seams and construction details (like interlining!), reduces wrinkling and makes a garment look smoother and feel better on your body. It also makes that garment slip on and off more easily, and can even be a design element in its own right. You might, for example, give a wool jacket some extra flair by adding a lining in an amazing print.
Linings are usually made from a silky material — great choices include silk charmeuse and silk crepe de chine, or polyester charmeuse if you're looking for a more budget-conscious option. They're attached at the facing or hem, either by machine- or hand-stitching, and you always want to make sure the wrong side of the lining is facing the wrong side of your main fabric.
LEARN MORE
Facing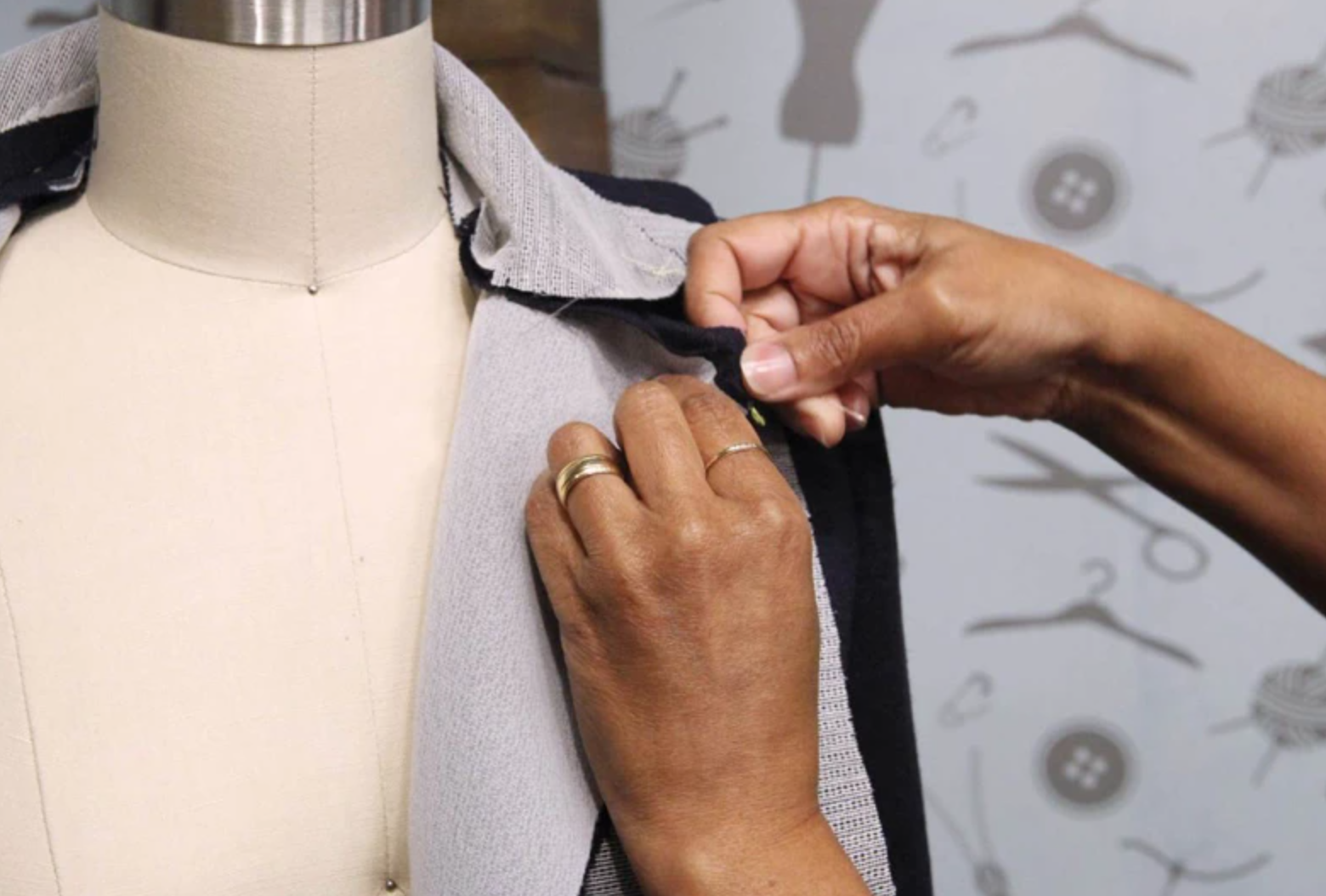 Facing is a fabric that's applied to the garment's inside edge (such as along the neckline and armholes), usually in place of a full lining. Like a lining, it gives the garment a clean look, hiding the raw edge between the wrong side of the fabric and the wrong side of the facing. It also gives a garment extra strength in some areas, and you can use it as an extra design element in your garment.
Typically, facings are cut from the same fabric as the rest of the garment using "facing" pattern pieces. (They're often interfaced to help them maintain their shape, or to provide a little extra stiffness.) When attaching one, the pattern provides dots, notches and seams that should line up with the same parts on the facing. Once attached, you'll want to add a line of understitching (a row of stitches just inside the seam line) to help keep the fabric turned under and to add a crisp edge to your piece. The bottom edge hangs free, but will need to be finished by pinking, applying bias tape or turning up the edge and topstitching. Finally, pressing your garment to get the facing to roll a bit to the inside of the garment ensures the seam doesn't show.
LEARN MORE
Interfacing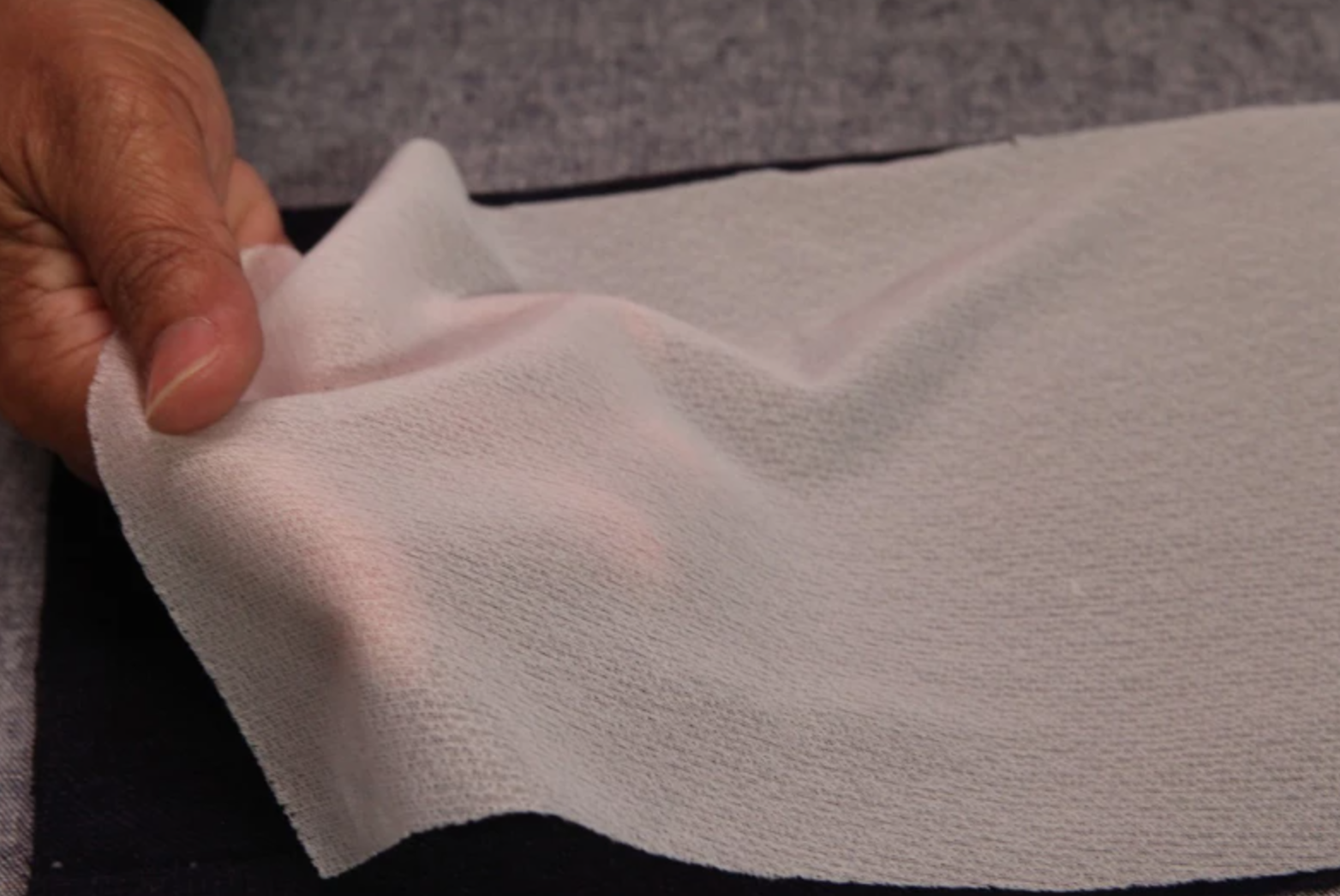 Interfacing is your secret weapon — you don't see it, but it provides added strength, support and shape to a garment. It can also prevent seams and curved areas from stretching out. You apply it to the parts of a garment that need a little more body or stiffness, like a shirt collar or a button placket.
There are two types of interfacings: sew-in and fusible (which means it just needs to be ironed on). Whichever you use should be similar in weight to your garment fabric, and your pattern instructions will indicate which pieces of your garment need to be interfaced. You then cut your interfacing just slightly smaller than the fabric you'll be attaching it to, and sew or iron it to the wrong side of the fabric. As with sewing an interlining, you may want to trim out the interfacing from your seams to reduce bulk.
LEARN MORE