Are you a beginner quilter who's looking for a perfect project to work on? Some quilts are definitely easier than others to put together, and for those who are just learning quilting fundamentals, the choices can be overwhelming. Below are four very helpful tips for beginner quilters, along with three of our favorite beginner quilting patterns.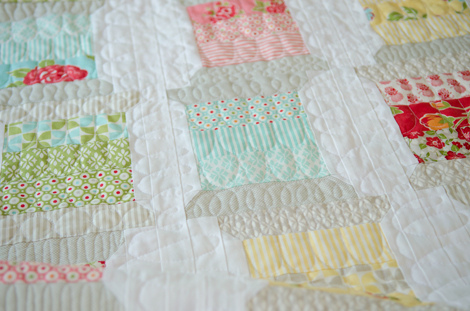 A few things to keep in mind when choosing beginner quilt projects:
Quilt patterns made with larger pieces will go together more quickly than those with a lot of small pieces. They are also fewer seams to sew with quilts made from large pieces, which makes it easier to have an accurately pieced block and leaves less room for error.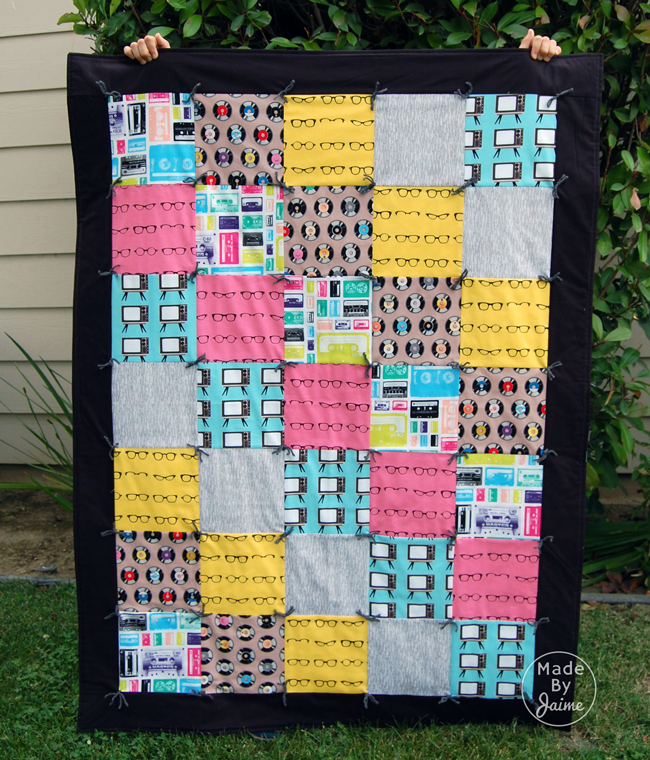 Photo via Jaime J
2. Choose quilt patterns that use squares and rectangles.
Quilt patterns put together with square and rectangle pieces are easier to sew. Venture into the world of triangles, and you'll suddenly have stretchy bias edges to contend with. So choose the easiest shapes to sew with — squares and rectangles — for your first pattern.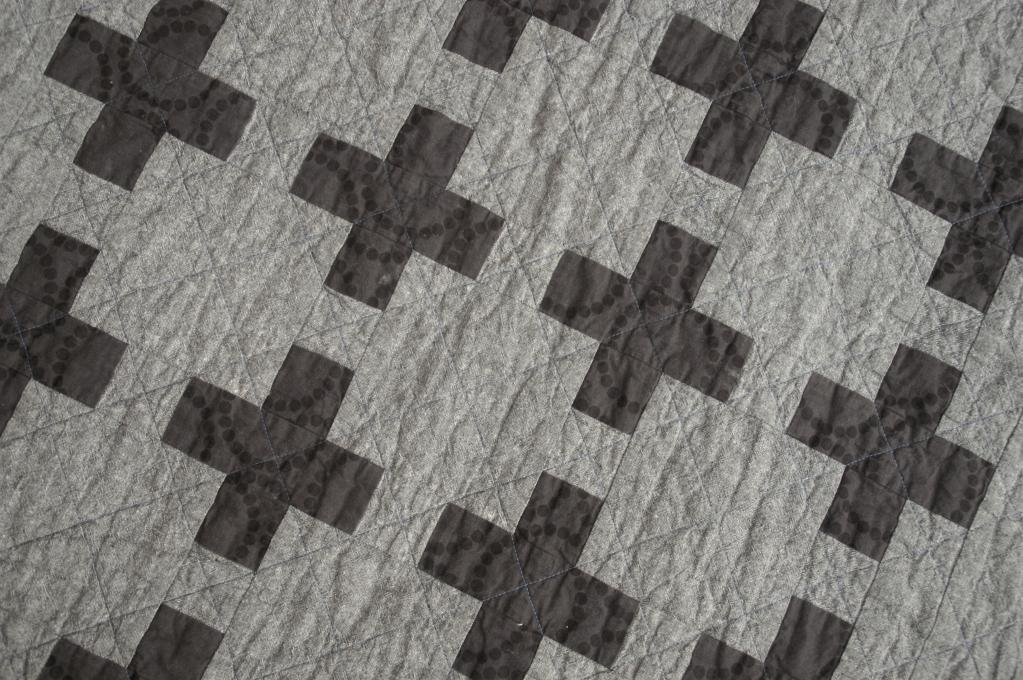 Photo via 13 Spools
Gus and Maria is a FREE baby quilt pattern that's terrific for beginners. Easy to assemble, it offers quilters a small project to practice your piecing and quilting of squares and rectangles. You'll get to practice sewing accurate 1/4" straight seams, as well as practice lining up your "plus" pieces.
3. Choose quilt patterns made with pre-cuts.
Pre-cuts are ready cut and packaged fabrics cut into a variety of measurements and sizes. By choosing a quilt pattern based on one of these pre-cut fabric packs, you'll save many hours cutting and preparing to sew your quilt. With pre-cut fabrics, a lot of the work is done for you and you start out with an extra measure of accuracy.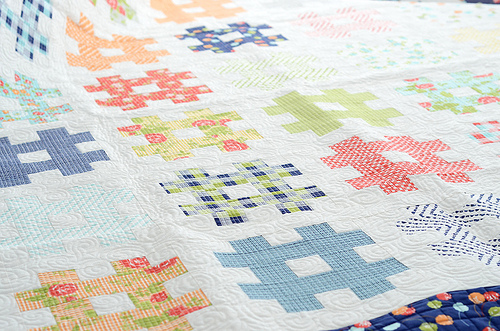 The Hashtag quilt, seen above, is a jelly-roll quilt that incorporates the ease of strip piecing along with the use of a pre-cut jelly roll fabric pack. This great quilt pattern for beginners goes together quickly. The Hashtag pattern is an exclusive pattern included in the class Pre-Cut Piecing Made Simple with Camille Roskelley.
4. Take a beginner class.
By taking even one beginner class, you can learn the absolute basics of quilting and be well on your way to enjoying an amazing hobby. Bluprint offers several online quilting classes that are perfect for beginners. Pre-Cut Piecing Made Simple combines beginner skills with quilts designed with pre-cut fabrics. Simple Fresh Quilts offers simplified techniques for traditional quilt block designs.
In addition, when searching for patterns to purchase, be sure to first look at those patterns labeled "novice" or "beginner." Quilting patterns are all searchable by skill level, which helps beginner quilters find patterns at the appropriate level of difficulty.
Here are some more quilt patterns for beginners!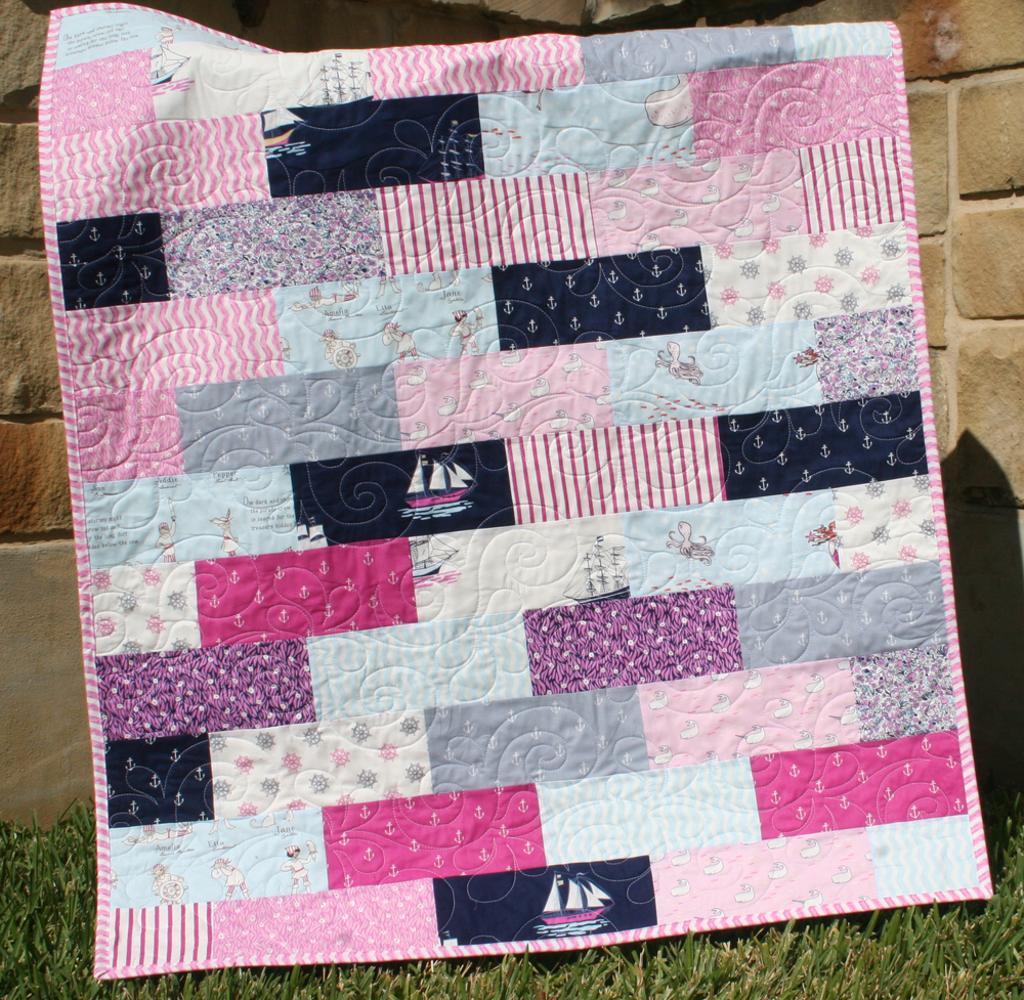 Photo via Sunnyside Designs
This Subway Tiles quilt design is great for new quilters because it uses large pieces, and you won't have to worry about matching up seams. Perfection! Choose your own colors and prints to make it your own.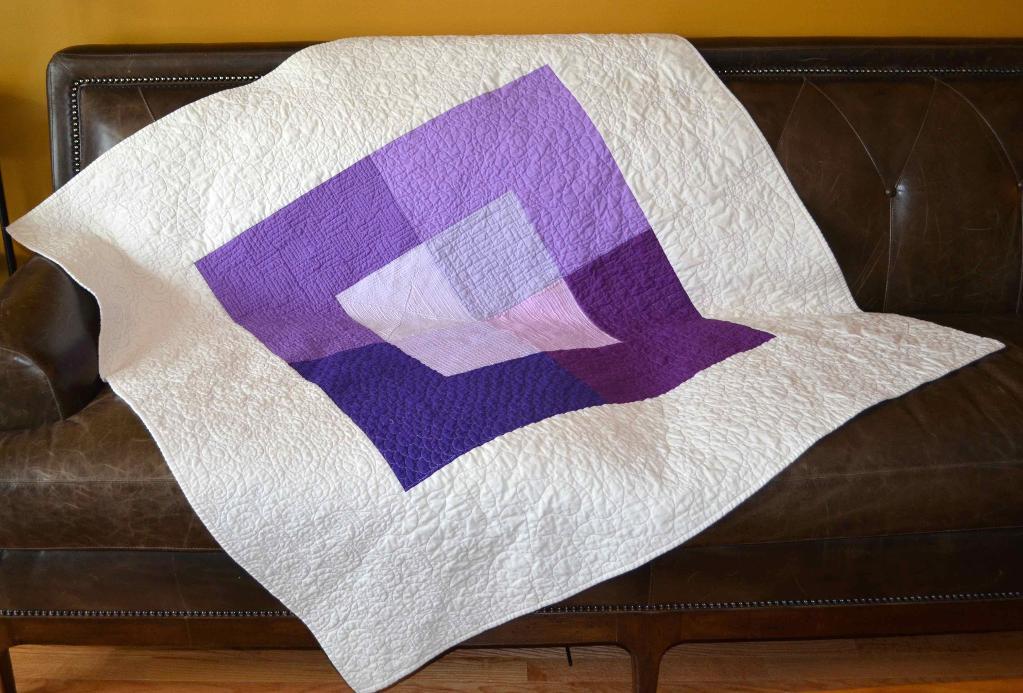 Photo via she can quilt
Canvas is a modern quilting pattern that uses solid fabrics and lots of negative space to make a design that's quick to piece. By using solids, you won't have to worry about the fabric direction or trying to line up prints!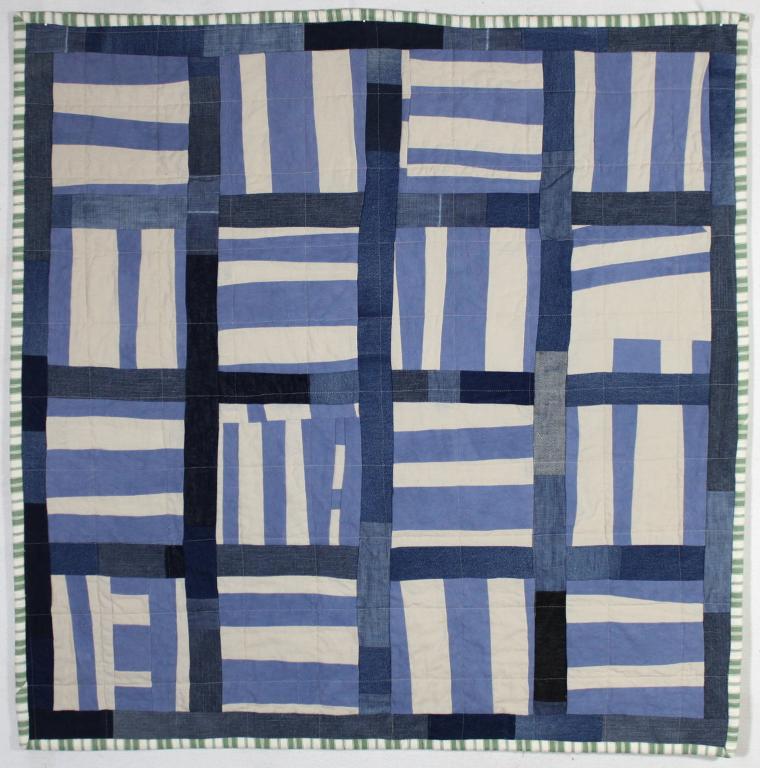 Photo via Peppermint Pinwheels
Dipping your toes into improv quilting is totally appropriate (and fun!) for beginners. Don't worry about straight seams, and just focus on the colors and piecing with this Improvisational Basketweave Pattern.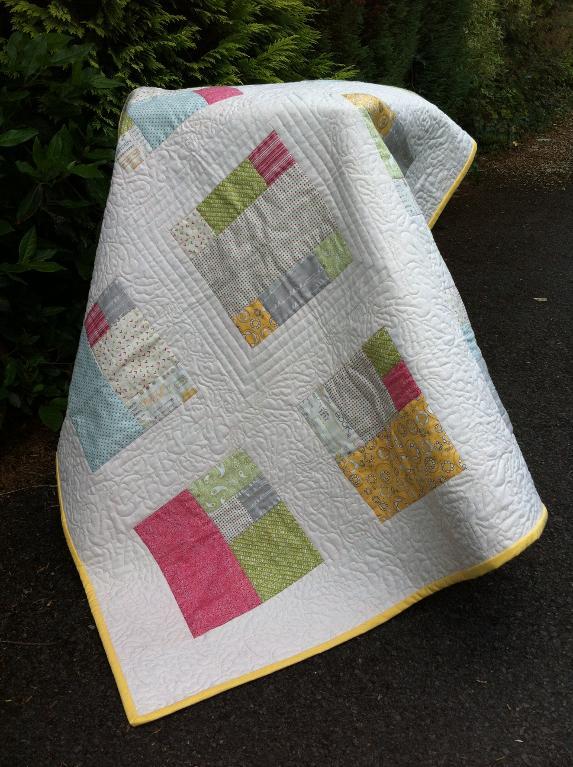 Photo via Quilting the Grain
Splitting Squares is a pretty patchwork quilt that will take beginners through the steps It is designed to needed to cut and piece a lap quilt from first step the last. Because of how it is assembled, you won't need to worry about matching seams!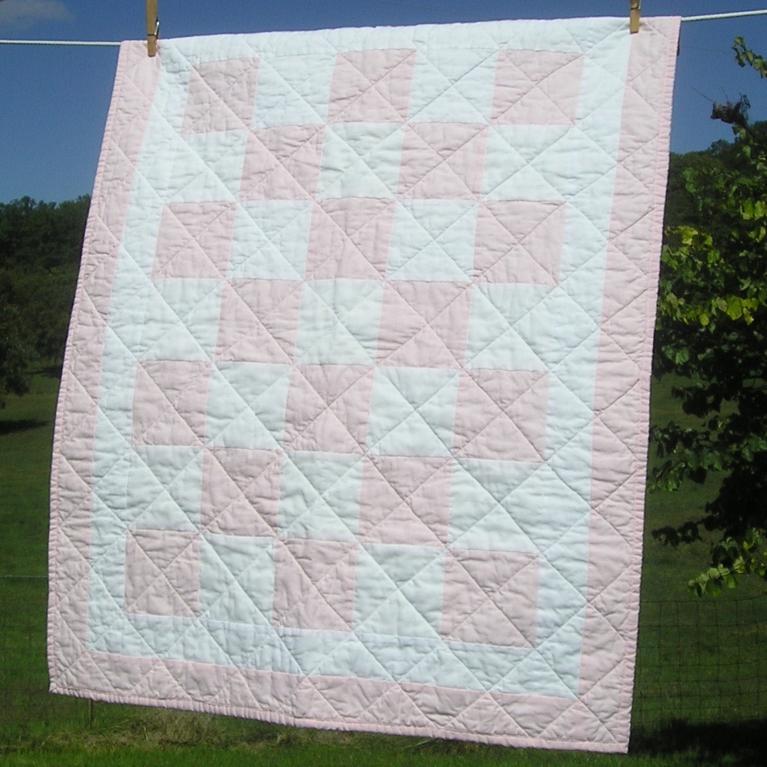 Photo via QuiltFinger
The Easy 1-2-3-4 Baby Quilt is a free baby quilt finishes at 39″ x 59″, making a generous-sized newborn quilt. With only two different fabrics to keep track of, you'll love this versatile pattern for a classic patchwork project with all straight-line sewing.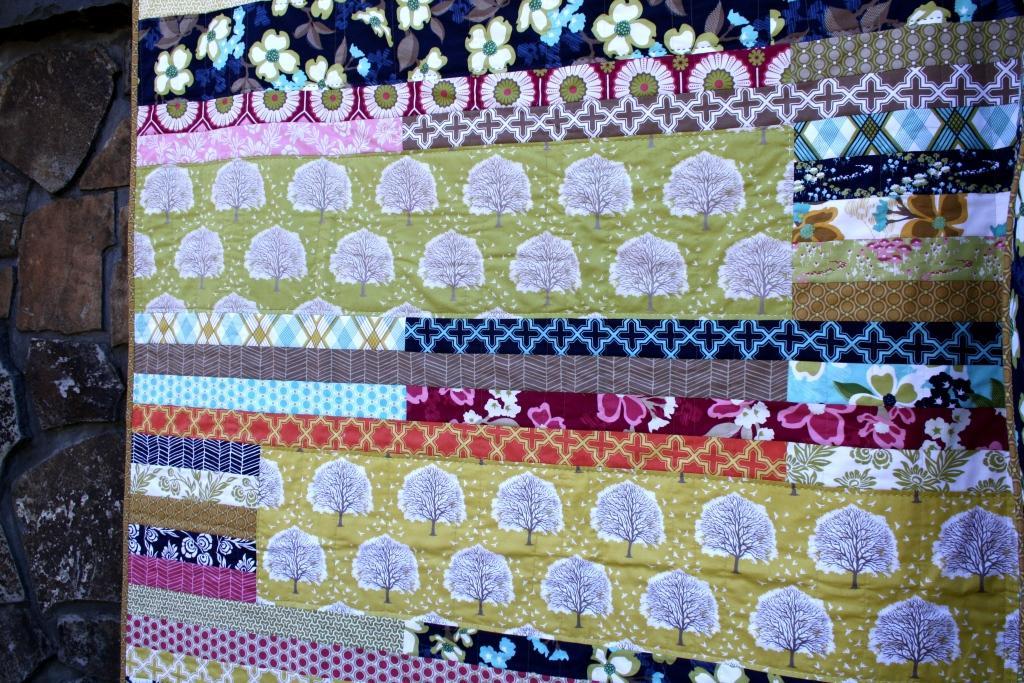 Photo via Chasing Cottons
Strips quilts make great first quilting projects because they are quick to cut and very forgiving to piece. This quilt combines strip stacks with long and thick rectangles to make an interesting design that's great for using scrappy fabrics.