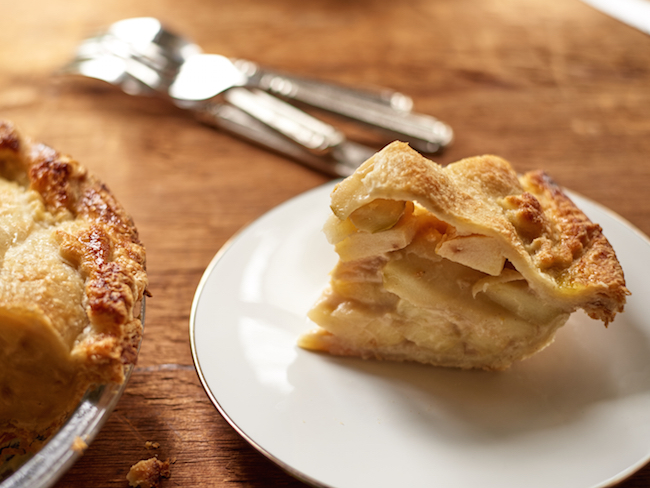 Picture this: a juicy, fruity pie in a crisp, buttery crust. Is there anything better? And while there's nothing wrong with making a simple (but delicious) graham cracker crust or opting for store-bought, mastering the perfect flaky pastry isn't as difficult as you might think, especially if you follow these tips.
1. Keep It Cold
When it comes to working with pie dough, heat is a baker's worst enemy. Not only is a dough that has been kept cool firmer and easier to handle, but it also produces a flakier and more tender final product.
To make your life easier, use firm butter (or your fat of choice) and consider chilling your flour in the freezer for 30 minutes before mixing the dough. Make sure any liquid added is cold, too. Always chill the dough well between mixing and rolling, and if you have lined pie pans waiting around to be filled, pop them in the fridge or freezer until they're ready to be filled.
2. Respect the Power of Flour
Dusting with flour is a must to prevent the dough from sticking as it's being rolled. B you also don't want to overdo it — piling on too much flour leads to a tough crust. If you're struggling with stickiness, try placing the dough on a cookie sheet and popping it back in the fridge to cool down for five minutes, then give it another try.
3. Be Scrap Savvy
Gathering up and re-rolling scraps reduces waste, but keep in mind that dough becomes a little less delicate and tender every time it gets worked. One round of scrap-rolling is probably enough if you're aiming for a super-flaky finish, but that doesn't mean you have to throw those last bits away! Use those leftovers to decorate your pie crust edges or make pie crust cookies.