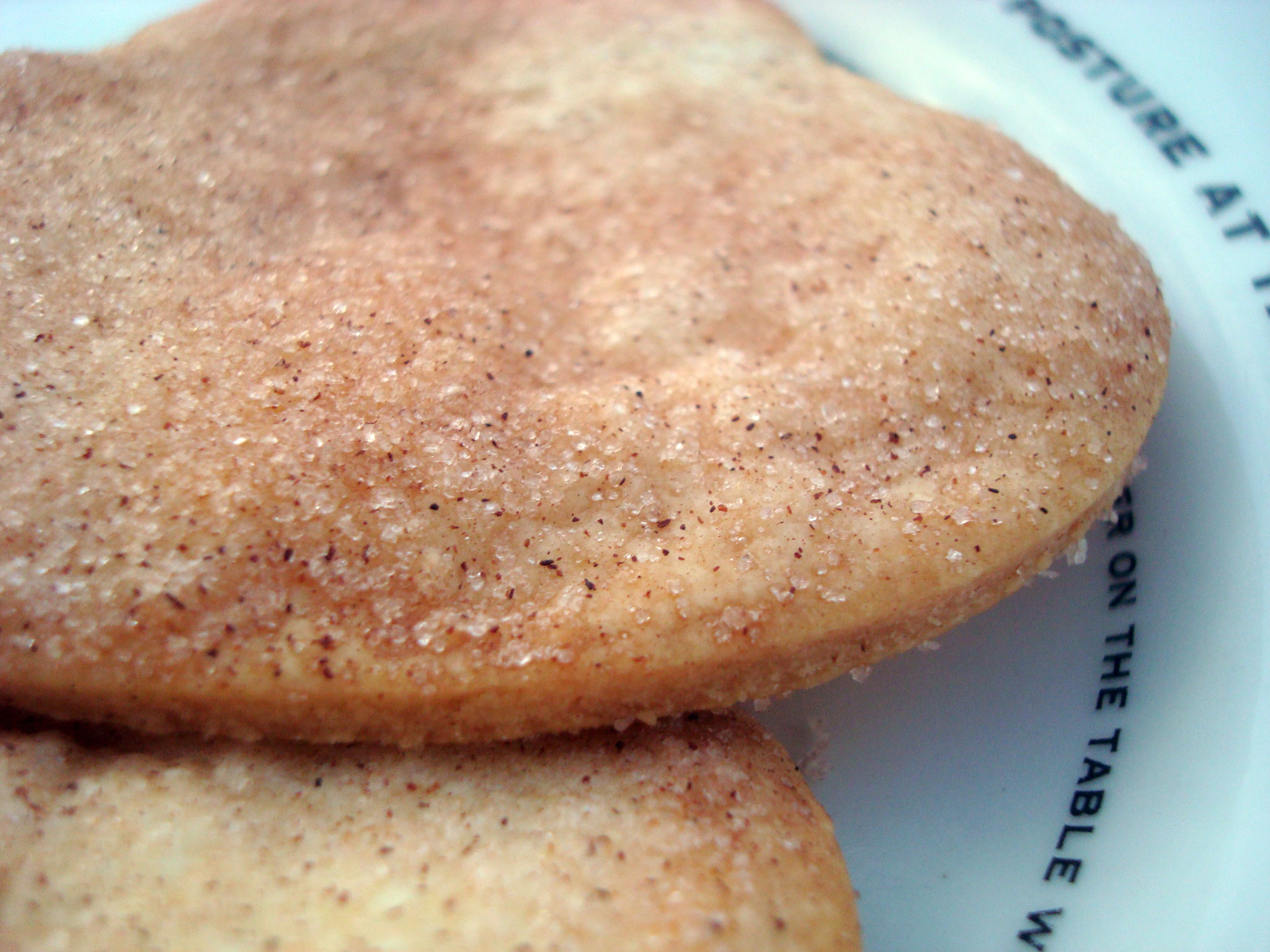 If you find crustless pie highly offensive, we've got good news: you can turn pie crust into cookies that are good for munching all day long.
This recipe can be made with almost any pie crust (except crumb crusts — those won't cut it). And because you can top it off with a smattering of spices and flavorings, you can make your cookies match your exact cravings. Just imagine some made from chocolate pie crust with a caramel sauce spread…
Good to Know: This recipe starts with a full pie crust recipe, but you can make them with any amount. So if you have a bit of uncooked crust left over from making a pumpkin pie, use those scraps to bake cookies.
Pie Crust Cookies
Yield: 12 to 14 cookies (approximately 3″ diameter)
Ingredients
One traditional pie crust, unbaked
3 tablespoons unsalted butter
½ teaspoon cinnamon
2 tablespoons sugar
Instructions
1. Preheat the oven to 450 F. Line a baking sheet with parchment paper. Flour your work surface and your rolling pin generously.
2. In a small bowl, add the sugar and cinnamon. Stir until combined and set aside.
3. Place your dough on the floured surface and roll it out until it's about ⅛" thick. Every so often lift a corner to check that your dough isn't sticking to the work surface.
4. Sprinkle flour on your desired cookie cutters and cut out shapes in your dough.
5. Once you've used all of the dough, gather the scraps, re-roll, and cut out more. Repeat until you've used all the dough.
6. Place your cookies on the parchment-lined baking sheet. They won't spread out much as they bake, so you can place them fairly close together.
7. Lightly prick each cookie a few times with a fork. This will keep them from puffing up when they bake.
8. In a saucepan over low heat, melt the butter. Once it's melted, use a pastry brush to gently coat each cookie with butter and sprinkle with the cinnamon and sugar mixture.
9. Bake for 7-9 minutes, or until the cookies set and are dull on top.
Pro Tip: Every pie crust recipe is slightly different, so keep a close eye on your cookies as they bake. Certain ratios of fat in a crust may require different baking times.
10. Let the cookies cool on the sheet for 5 minutes before transferring to a wire rack to cool completely.
Pro Tip: These cookies are delicate, so store them in a single layer to avoid breaking.