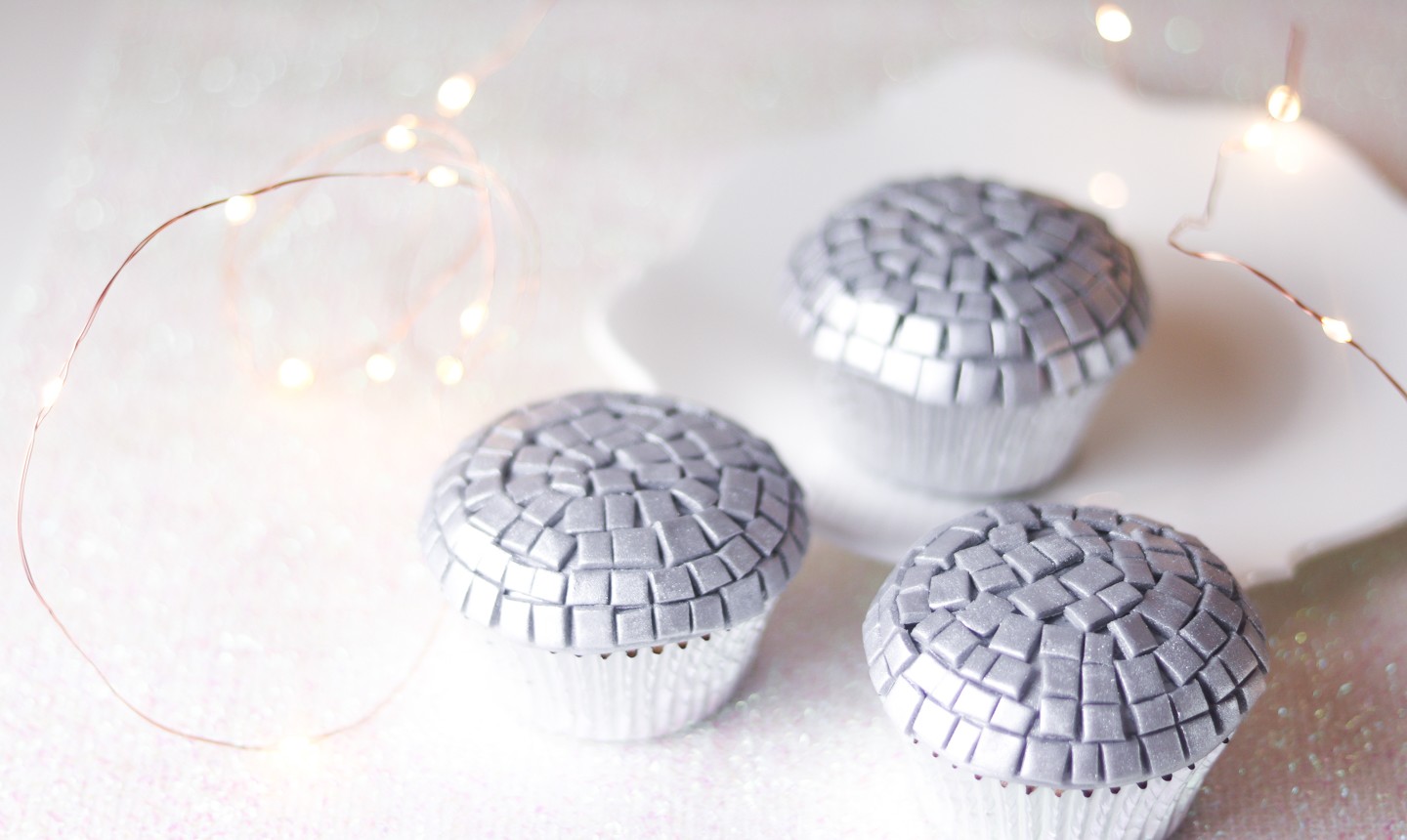 These shimmery cupcakes, modeled after New York City's famous ball drop, are the best way to toast to the New Year. All you need is some fondant and our easy tutorial — let the countdown begin!
New Year's Eve Ball Drop Cupcakes
Level: Easy
What You Need
Cupcakes in silver liners, baked so they're slightly domed
Gray fondant (buy it or make your own)
Pastry or pizza wheel cutter
Cupcake corer
Edible silver paint
Buttercream (Swiss meringue or American buttercream work well)
Salted caramel sauce (optional)
Food-safe paint brushes
Round cutter set
Small rolling pin
Instructions
1. Prep the Cupcakes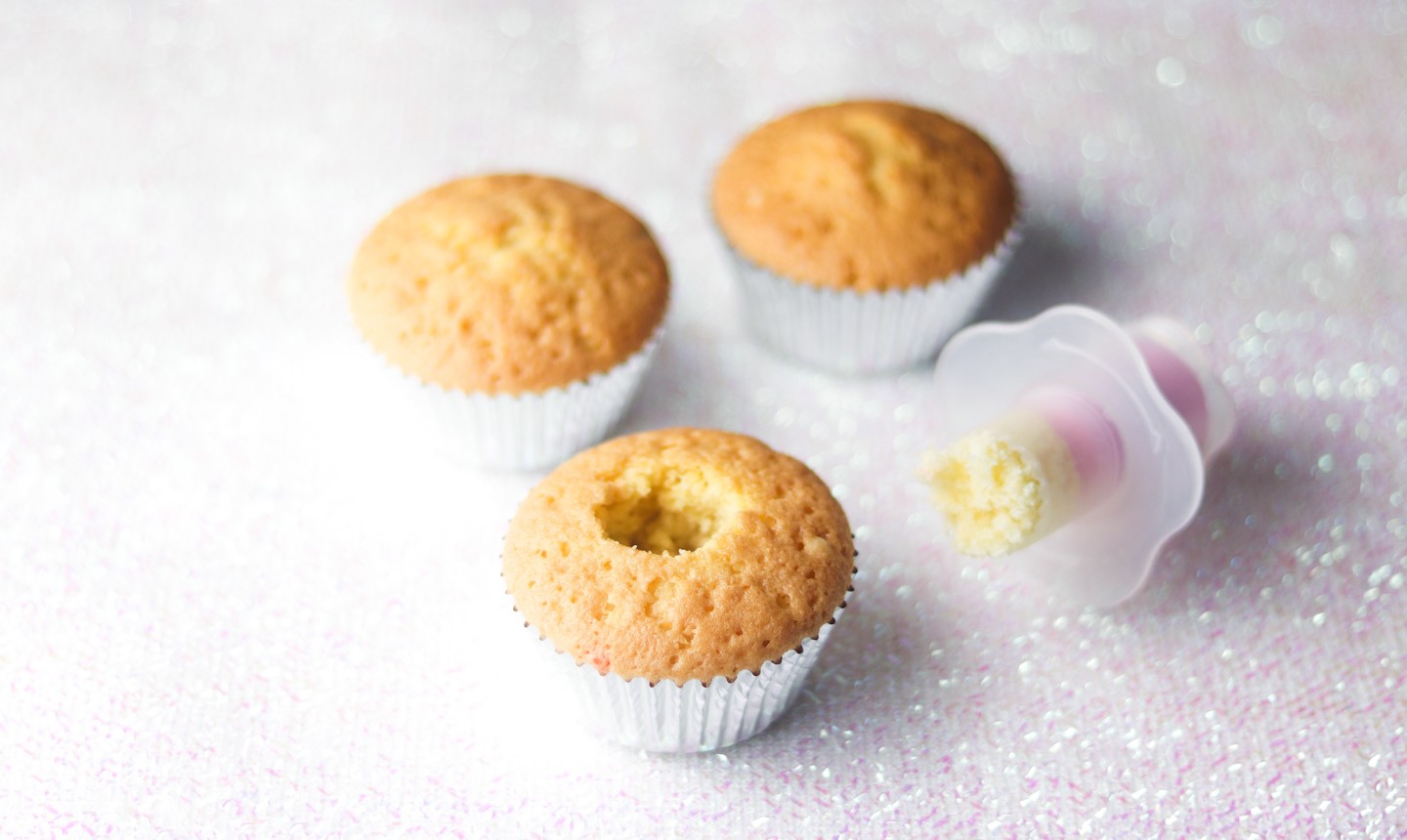 Use your cupcake corer to core each of your cupcakes.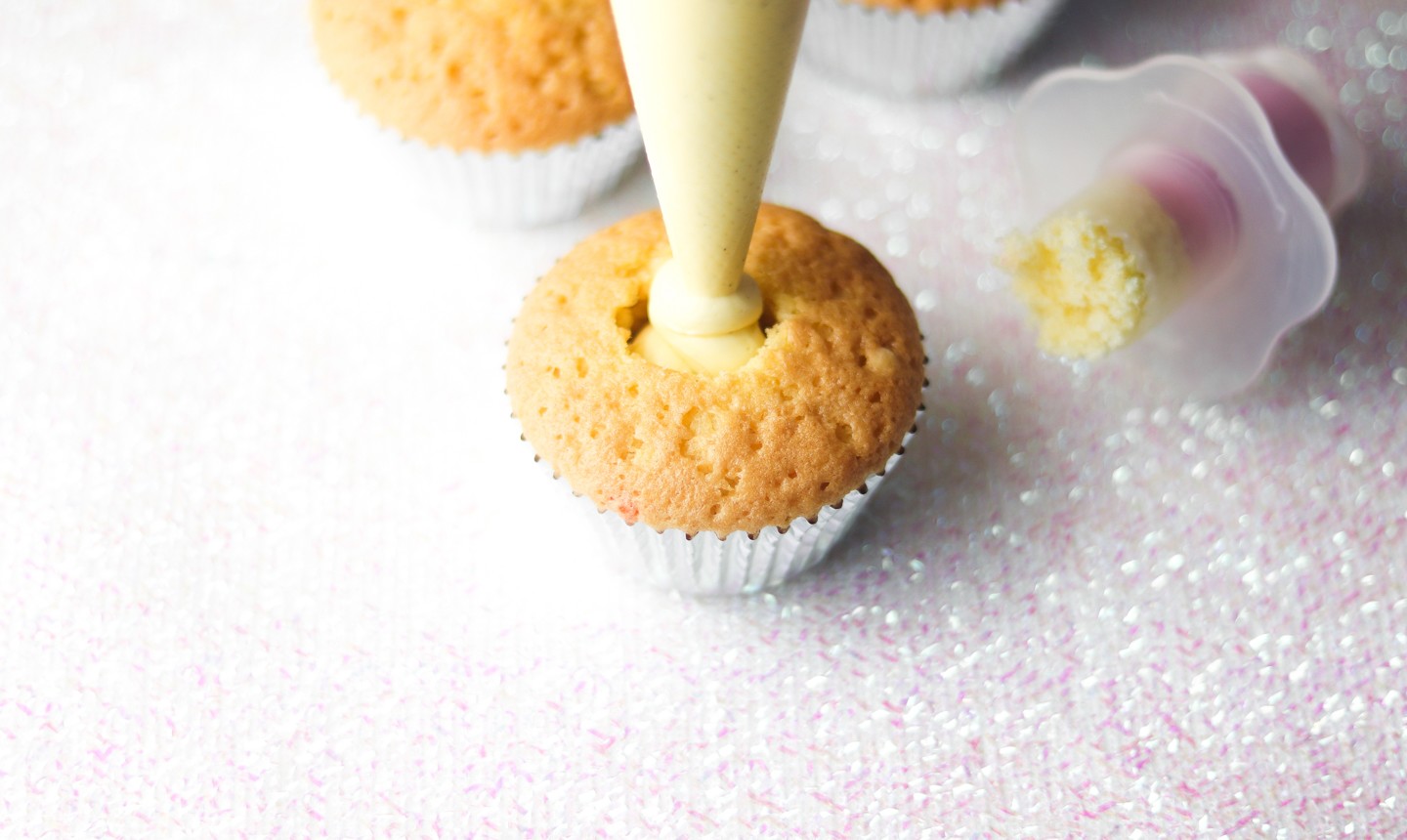 Fill your cupcakes with whatever filling you like (we used salted caramel). Then, pipe a small amount of buttercream over the cored hole so the filling doesn't spill out.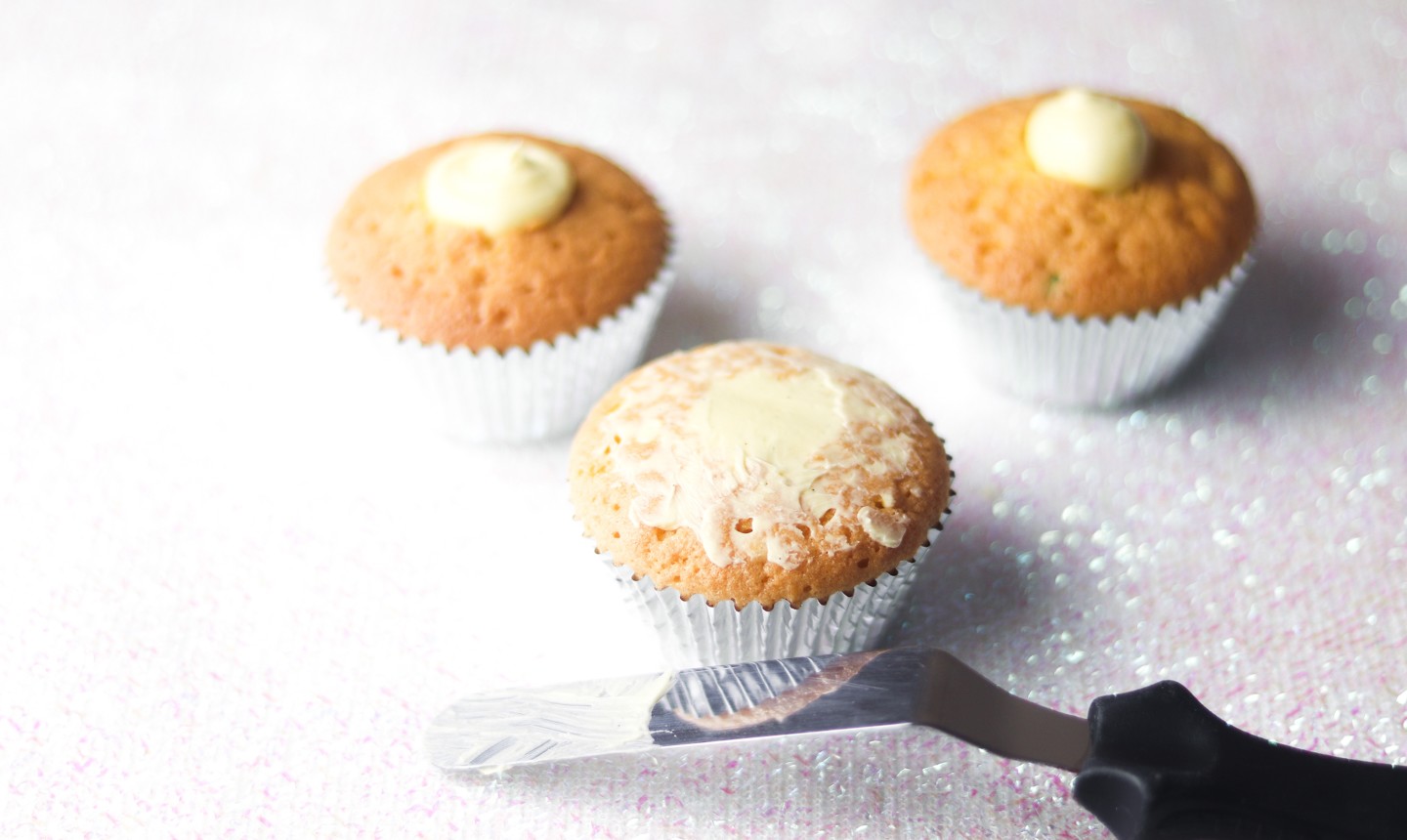 Use a knife to smooth a thin layer of buttercream on top of the cupcake.
2. Add the Fondant Base
Roll out some gray fondant and cut a circle slightly larger than the top circumference of your cupcake. (Keep the fondant fairly thick to hide any lumps and bumps on your cake!) Add it to the top of your cupcake; the buttercream that's there will act as glue!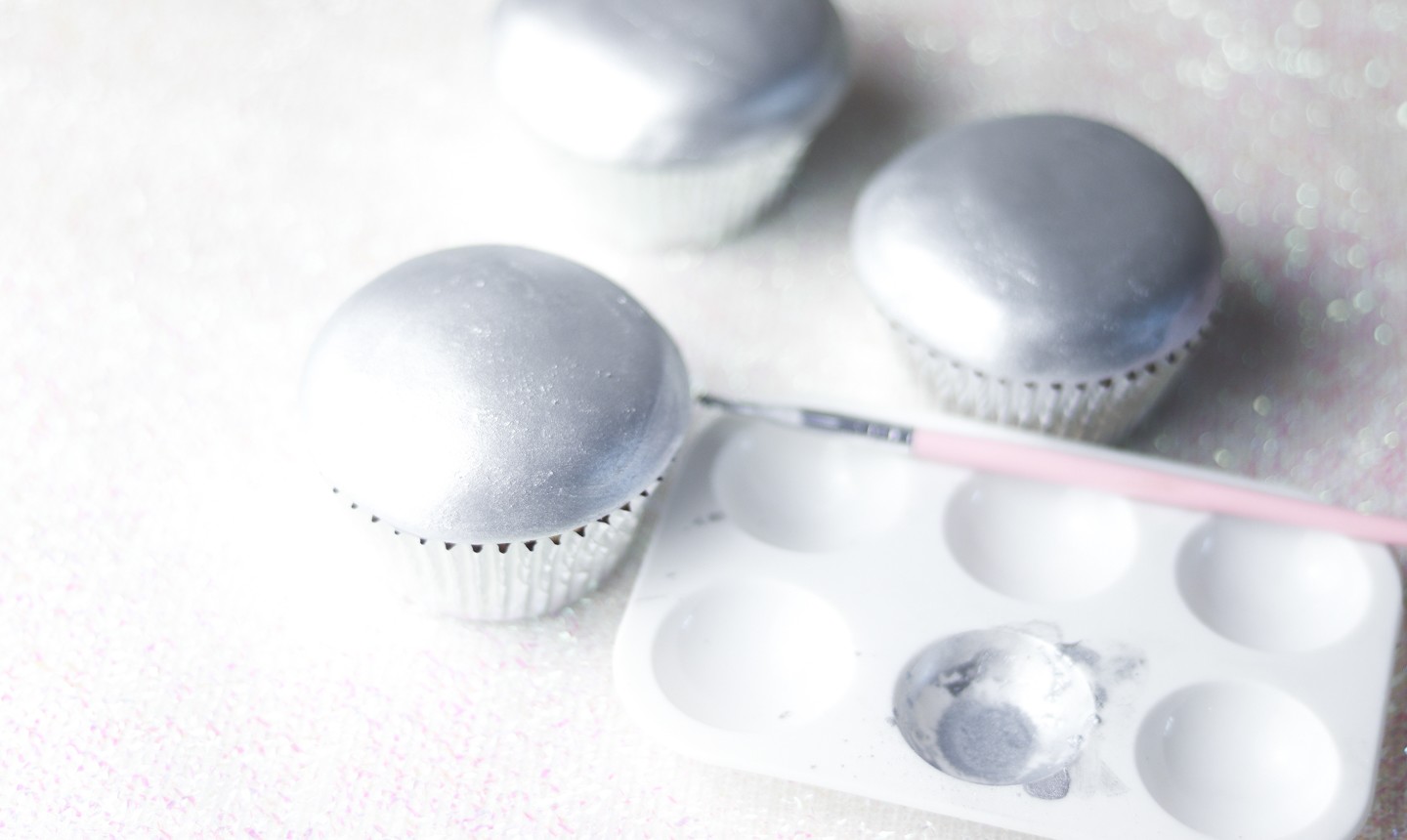 Paint the top of your cupcake with edible silver paint!
3. Make 'Em Shine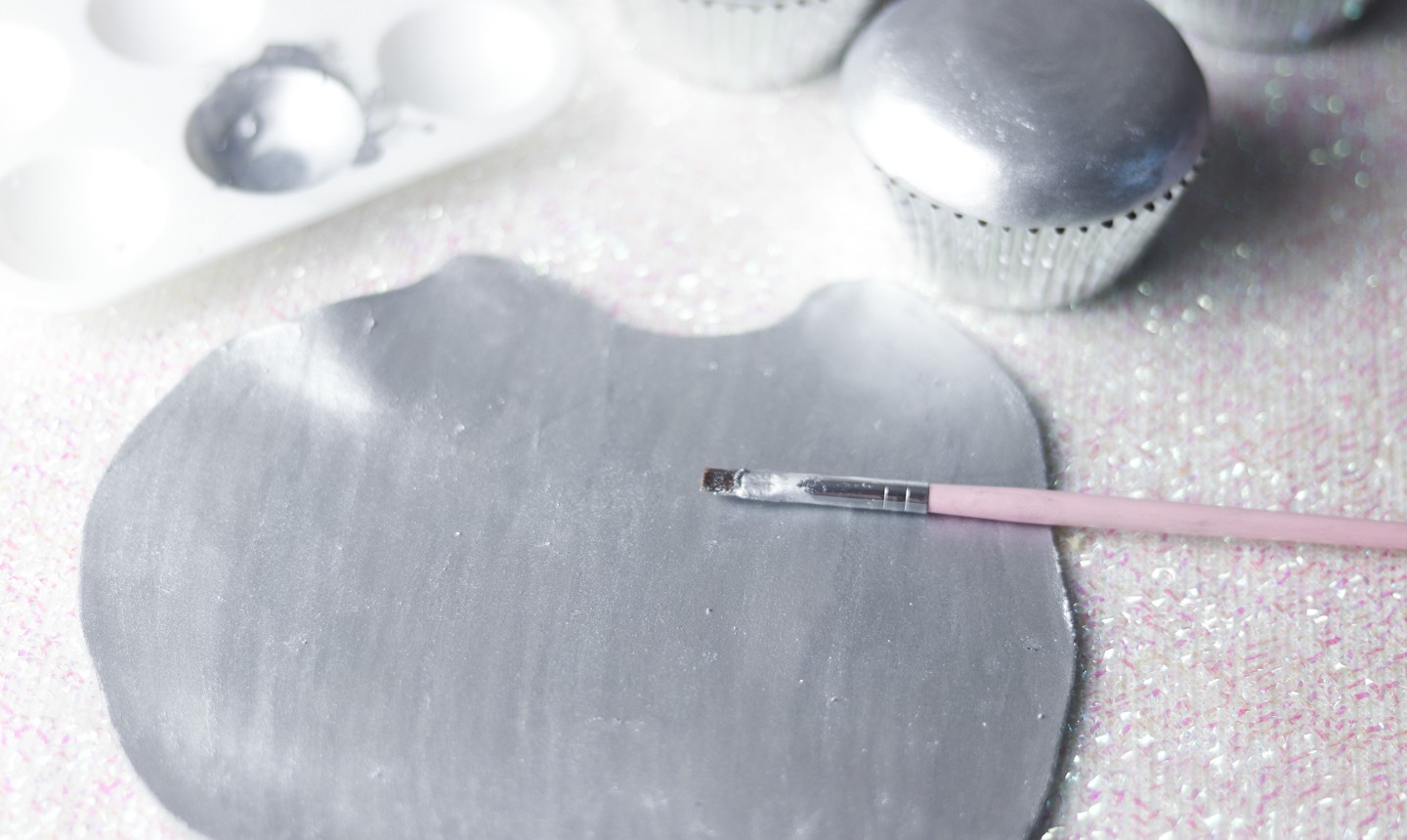 For the cool disco ball effect, roll out more gray fondant and paint it with edible silver paint.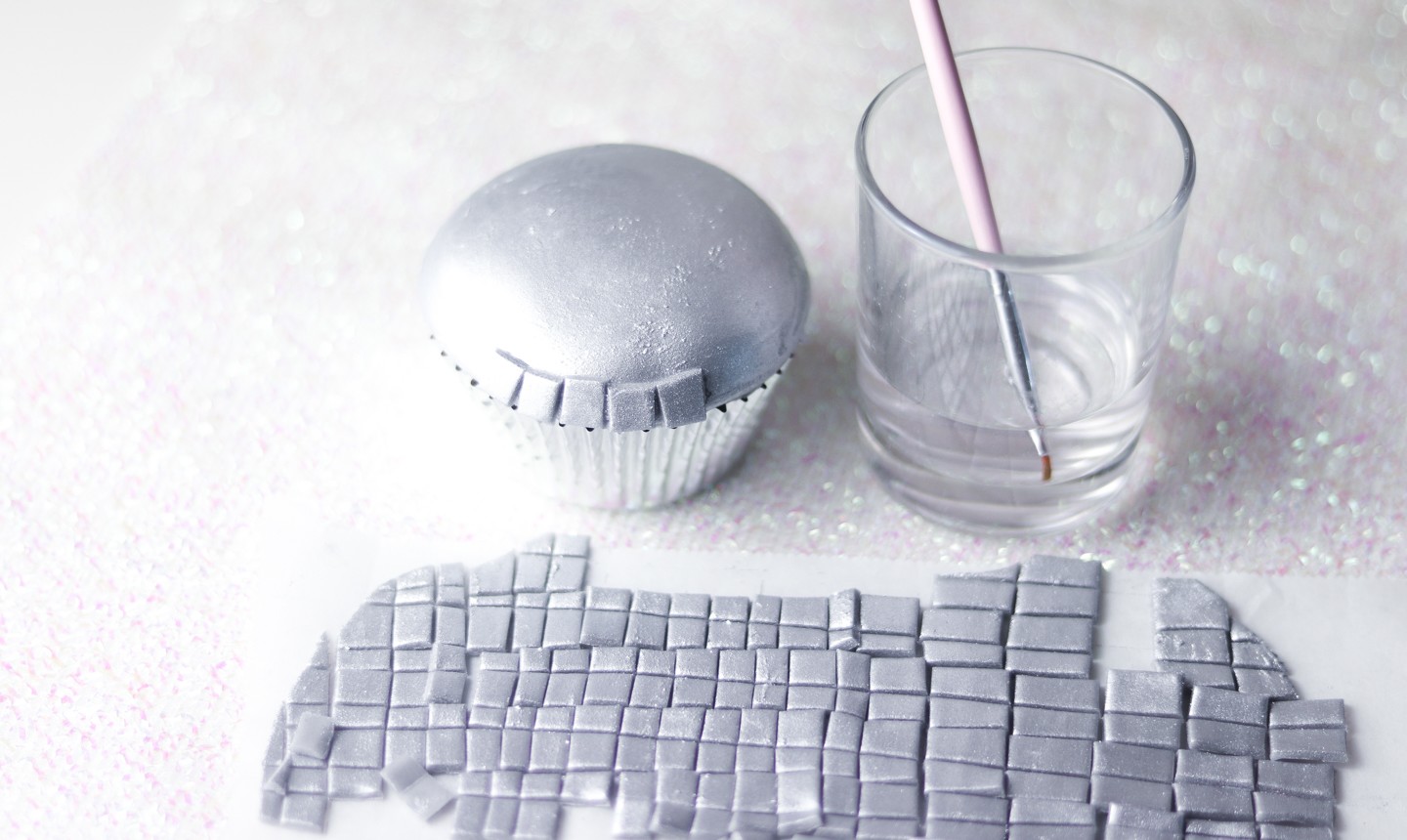 Cut your silver fondant into small square or rectangle pieces using a pastry or pizza wheel cutter. Working just a small portion of the cupcake at a time, brush the cupcake with edible glue and press on the fondant mirror tiles in rows. Continue until the top is completely covered.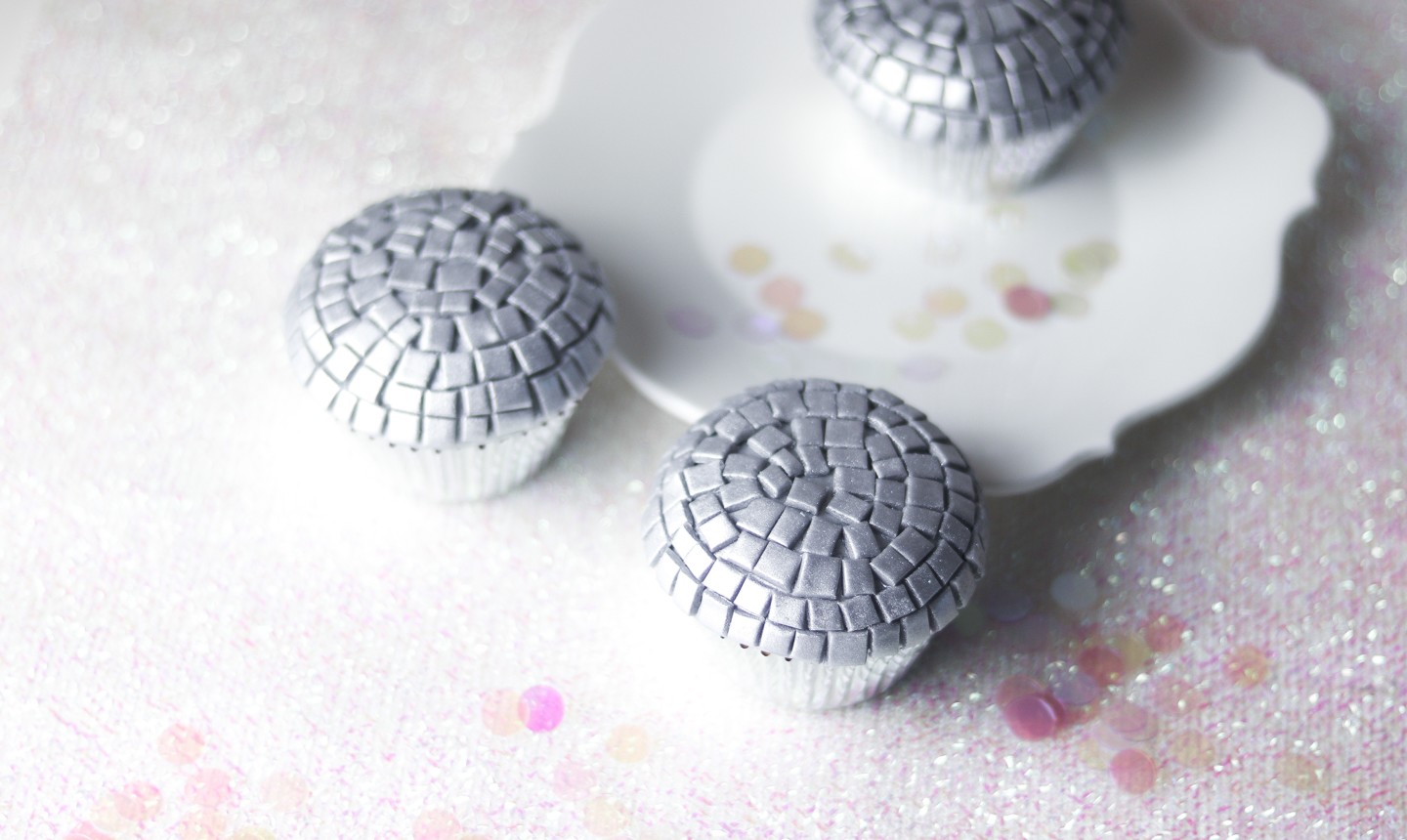 Cheers to the New Year with these adorable sweet treats!