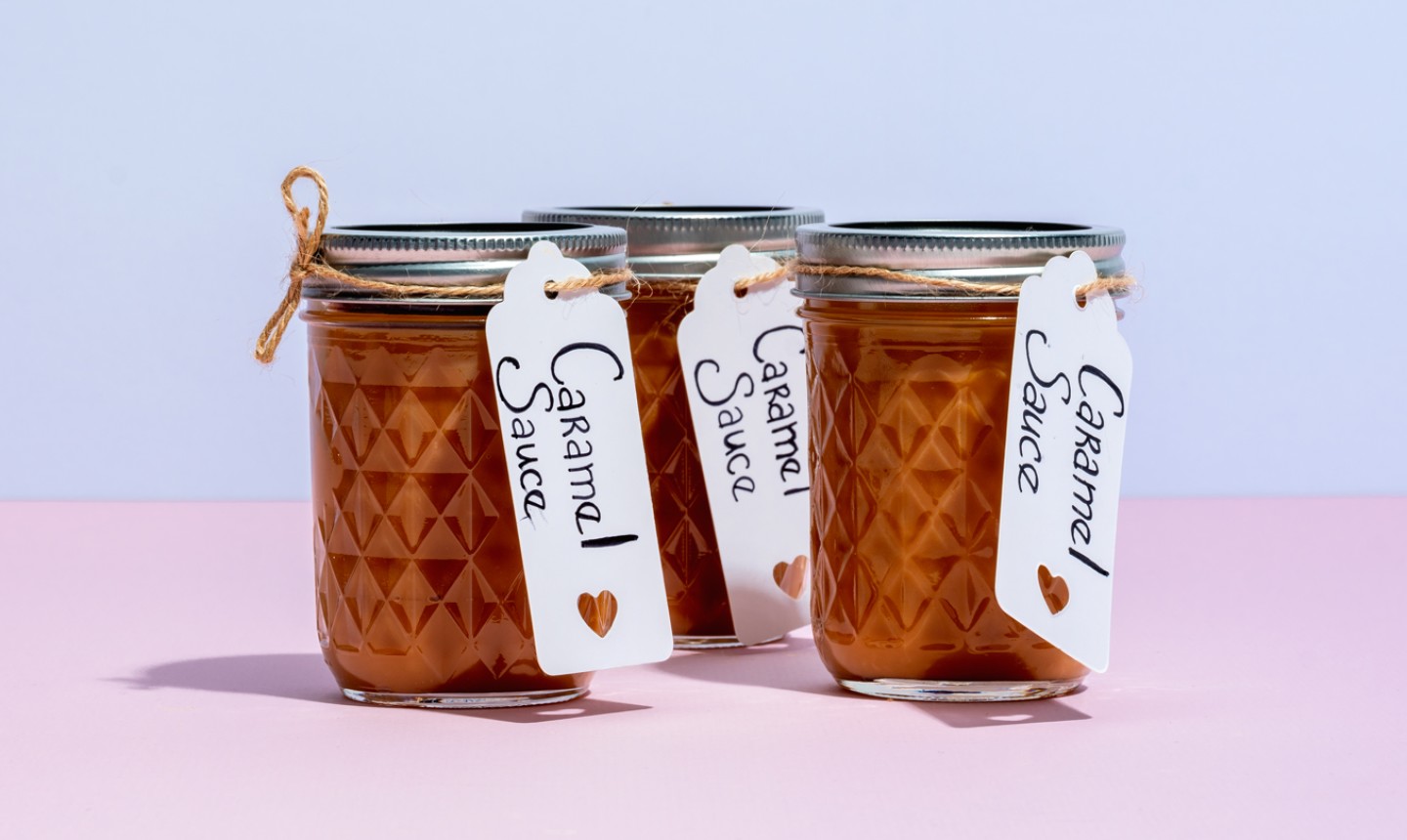 Fact: almost everything is better covered in caramel. And this recipe from our class The Art of Caramel is flawless in its most basic form. But when you add bourbon, dark chocolate or espresso into the mix — fireworks. Whip it up next time you're craving a bowl of ice cream, or make a big batch and pour into cute little mason jars for an easy (and tasty!) holiday gift.
Homemade Caramel Sauce
Yield: 1 cup
Ingredients
¾ cup heavy cream
½ cup granulated sugar
2 tablespoons water
⅛ teaspoon cream of tartar
4 tablespoons unsalted butter, softened
½ teaspoon pure vanilla extract
Instructions
1. Warm Up the Cream
In a 1-quart saucepan over medium-high heat, bring the heavy cream to a boil, then immediately reduce the heat and keep at a very low simmer.
2. Cook the Sugar
In a 3-quart heavy-duty saucepan, combine the sugar, water and cream of tartar over medium-high heat. As the mixture cooks, run a damp pastry brush around the pan's edges to push any stray sugar crystals back into the pot.
Cook for about 7 minutes, until the mixture begins to turn an amber color. If it begins to color in one place only, turn the pan and swirl the mixture to help it color evenly. Don't stir, as this could cause the mixture to crystallize.
3. Add the Cream
Once the sugar mix is evenly amber, turn the heat to medium and start stirring in the hot cream. (The mixture will bubble furiously, so be ready!) Continue to stir until all the cream is added and there are no lumps.
4. Butter It Up
Remove the pan from the heat and stir in the butter until completely melted. Then, stir in the vanilla.
Transfer to a bowl to cool completely. Serve warm or cooled.
Spice Things Up
After stirring in the vanilla, add any of these mix-ins for an extra flavorful punch.
Salted Caramel
Add 1 teaspoon fleur de sel or another fine sea salt.
Espresso Caramel
Add 1 tablespoon instant espresso powder dissolved in 1 tablespoon water.
Bourbon Caramel
Stir in 1 tablespoon bourbon.
Dark Chocolate Caramel
Stir in 3 ounces of melted dark chocolate.