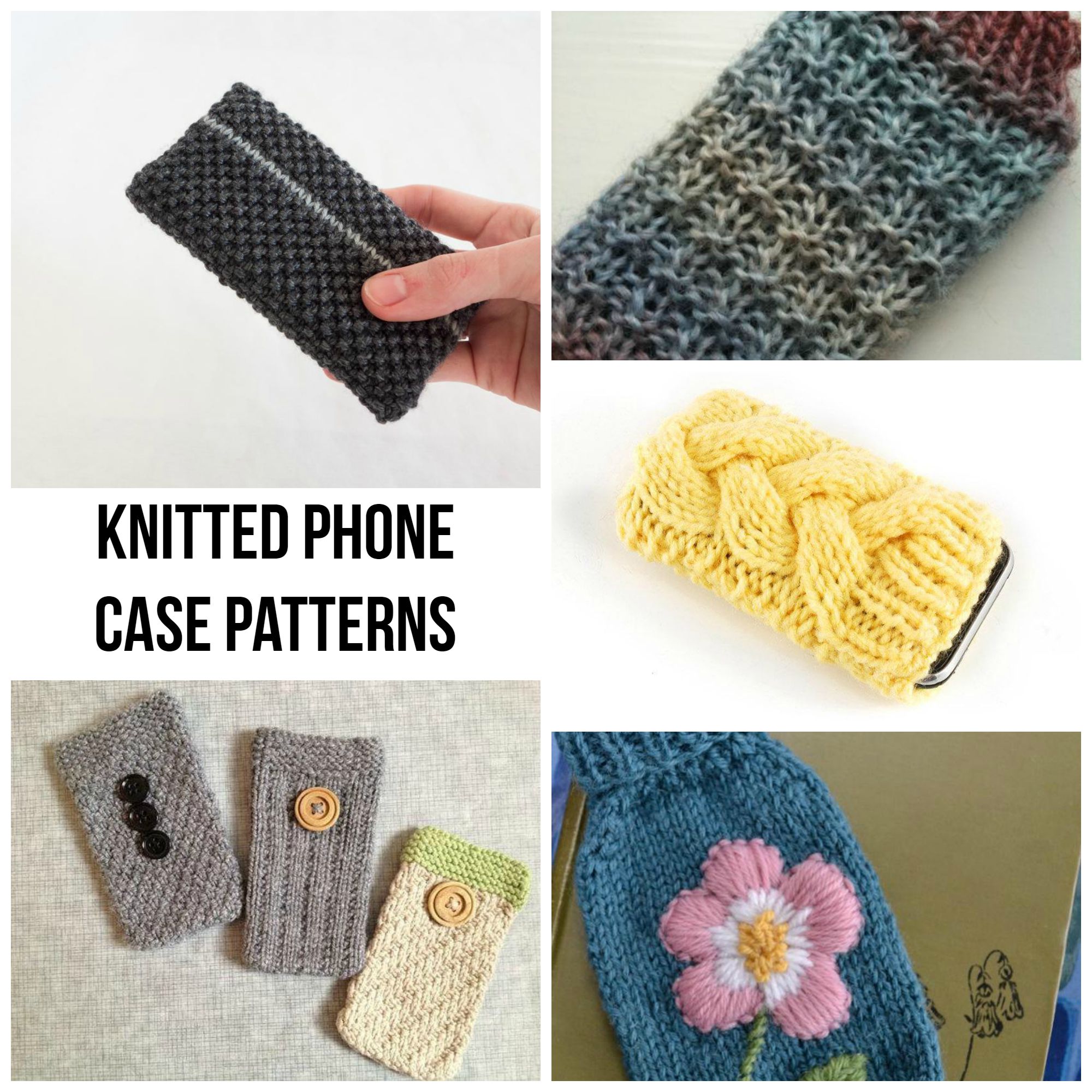 It's nearly fall, which means many knitters are already eyeing new projects and yarns for the colder months. The only problem? Most of us have worked up quite a stash since last winter, and there's no room to store any new fiber!
One easy way to bust that winter stash is knitted phone case patterns. These small wonders are not only perfect for little stash yardages, but they also work up quickly. While you're making room for those fall yarns, get started on cozy phone or tablet cases for upcoming birthdays and maybe even the holidays.
Gather your stash and start pairing pretty colors using these knitted phone cases as inspiration.
Photo via Bluprint member Ginx Craft
Phone Cosy
You can add anything you'd like to this basic cozy pattern — stripes, duplicate stitch — or take a cue from the designer and embroider a fun design. Take a peek at the pattern page to see several other examples of beautiful embroidery possibilities!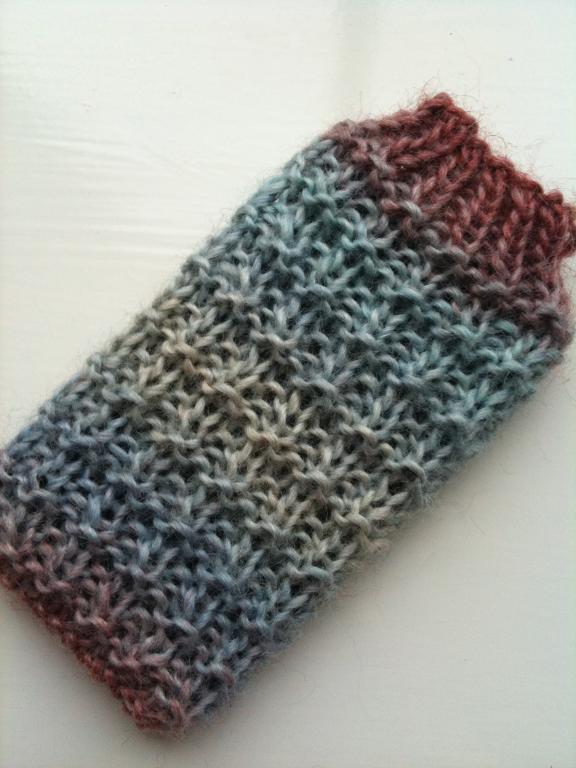 Photo via Bluprint member SarahAlderSign
Hurdle Stitch iPhone Cozy
Worried your phone is going to slide right out of the case? Knit up this quick pattern that has a ribbed cuff to stop the phone from slipping. The hurdle stitch is protective and totally unique.
Photo via Bluprint member AuntJanet
iPig Cell Phone Sock
There are no seams to sew in this sock, so once you bind off, there are only a few finishing touches. If you don't have any googly eyes, you can also embroider them using yarn. Grab a spare button from your stash for the cute piggy nose.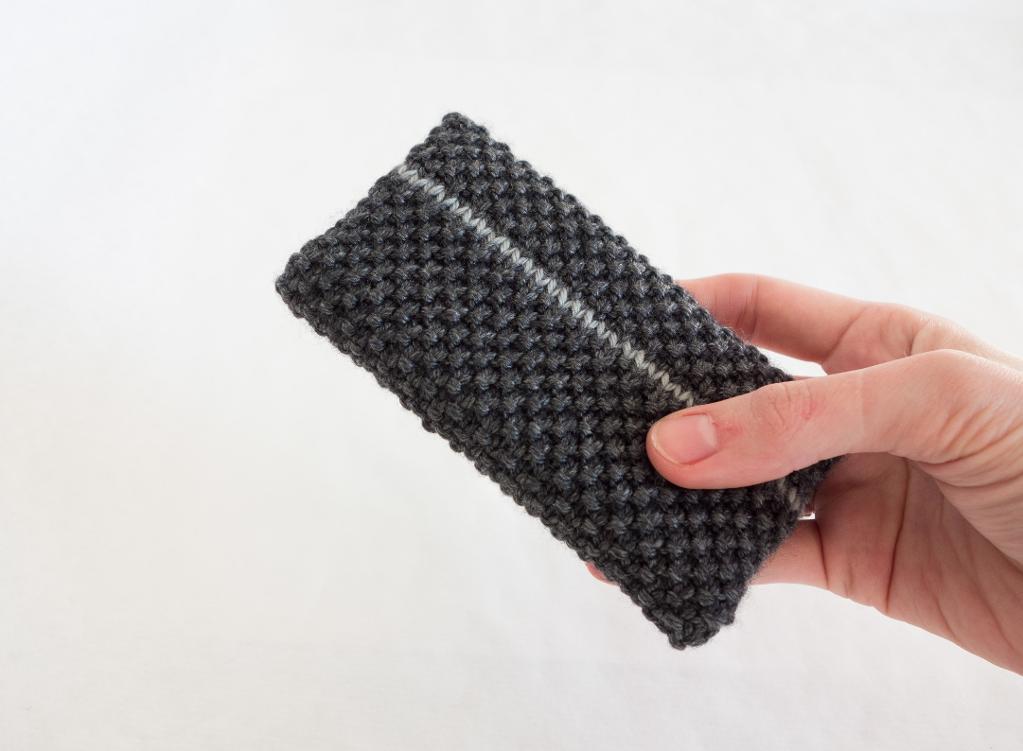 Photo via Bluprint member anna_rave
Apple Pocket
A phone case needs to be firm and durable. With that in mind, designer anna_rave designed this case on smaller needles to make sure the phone stays put inside the case. It's the perfect project for using up scraps, too; go for stripes if you only have small amounts of yardage.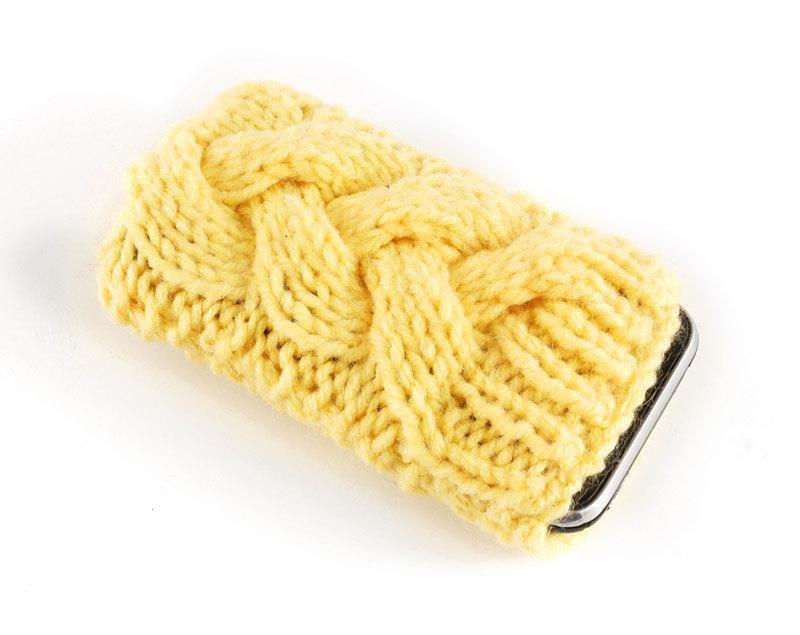 Photo via Bluprint member buttonsnbows
iPhone Cover Mobile Phone Cozy
If you want the ultimate cushion for your phone, cables are the way to go. These cables are perfect for beginners, too, since you'll get lots of practice without committing to an overwhelming, large project. Once you master the cables on this little case, you'll be ready to tackle any cable pattern!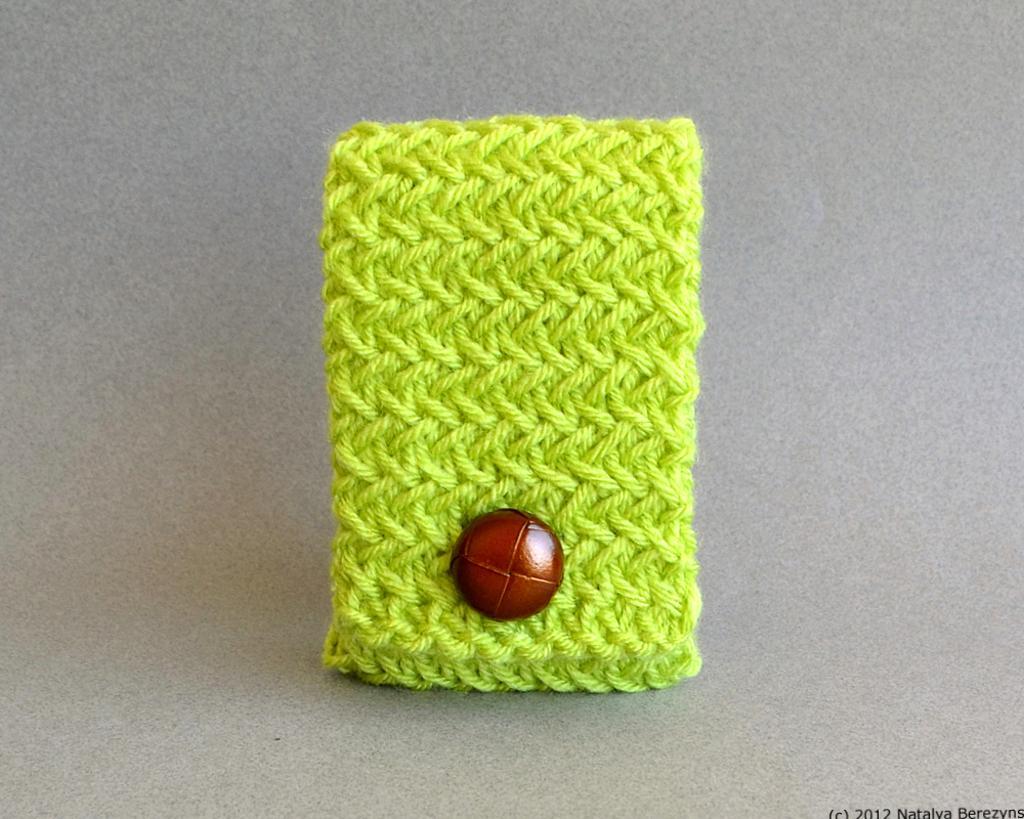 Photo via Bluprint member natalya1905
Phone Case
This textured stitch gives you stretch and durability, plus a lot of style! I'm digging the neon color in this one, but designer natalya1905 also whipped up a few neutral-hued cases to show you all the possibilities. This is your opportunity to use up that random button that's hanging out in your stash.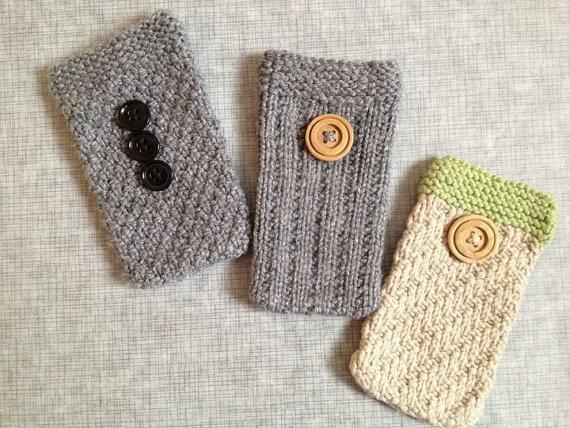 Photo via Bluprint member Yummytripletmum
The Boys Club Phone Pouch Collection
If you're making phone cases as gifts, you might get bored knitting the same one over and over again. Change it up with this collection of three cases. All the cases have pretty textured stitches that give your phone plenty of cushion. I love the two-tone case on the right; it's a great way to try new color pairings.
How to Finish Your Crochet With Confidence
Conquer essential skills for confident crochet finishing with this go-to guide from three trusted experts.Get the FREE Guide »