Lace scarves are beautiful, but the thing I secretly like most about them is how fast they knit up and how far they extend your yarn. Openwork knits go oh-so-fast once you've internalized the repeats, and blocking them is magic. Watching a lumpy, crumpled strip transform into something long and elegant is the knitting equivalent of sorcery.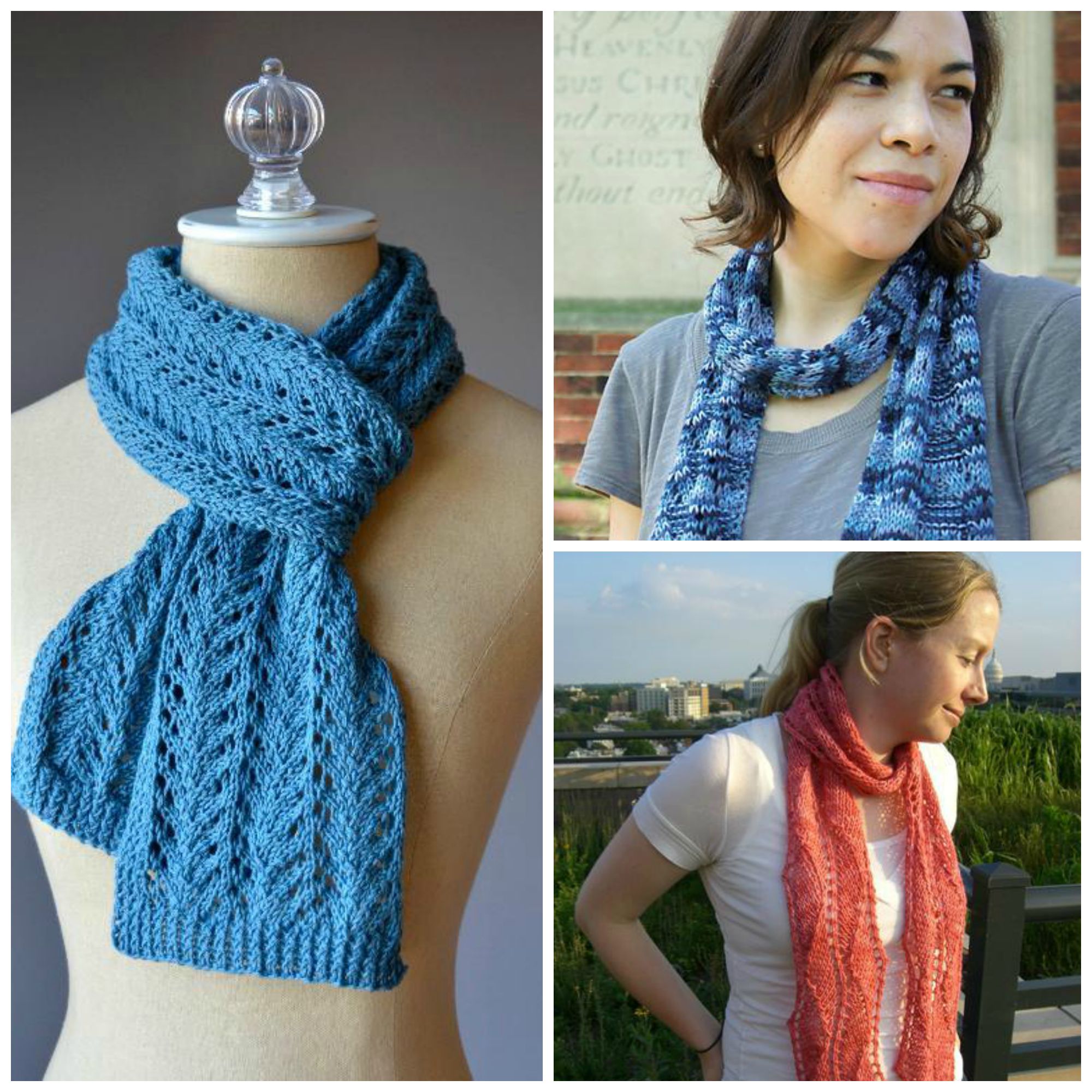 Here are nine FREE lace scarf knitting patterns to lead you into fall.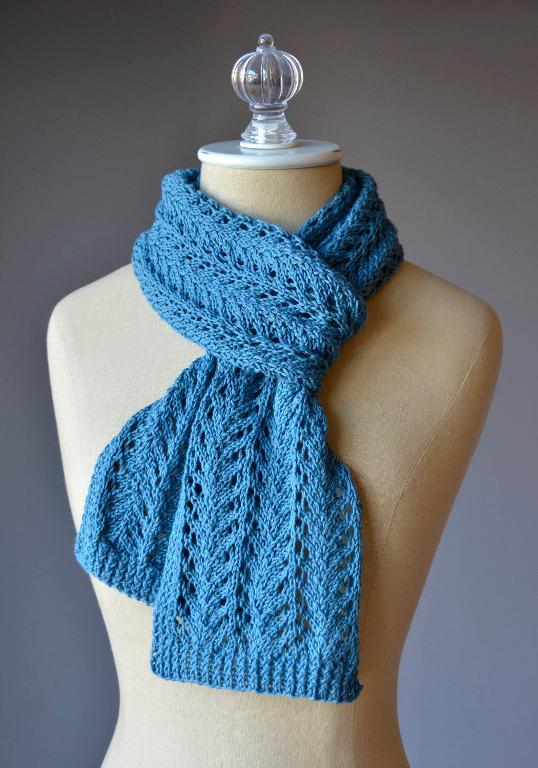 Photo via Universal Yarn
1. Lace Scarf
You know what is pretty much the best? Four-row lace, in which two of the rows are just purling. It's easy to memorize, yet there are so many possible variations, and so many of them look especially impressive. You get all the credit of completing a really difficult project with none of the difficulty. Yes!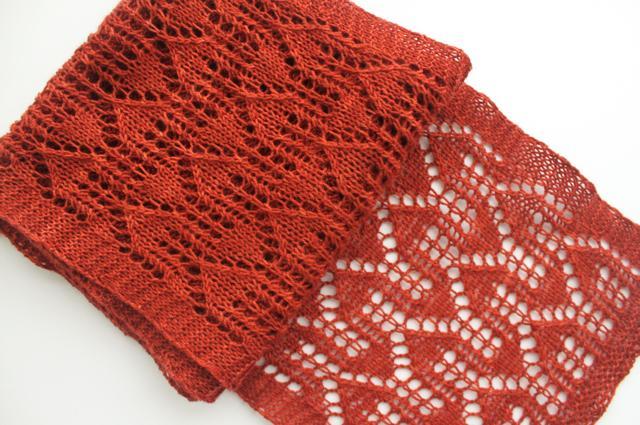 Photo via iMake
2. No Place Like Home Scarf
This pretty, delicate scarf is knit with of a single skein of Malabrigo Sock yarn. Sock yarn scarves are great to knit, and it's so satisfying to see how much the yarn grows upon blocking. Malabrigo Sock is a particularly lightweight sock yarn — a light fingering weight — so this scarf knit in a slightly heavier fingering weight will look slightly more dense.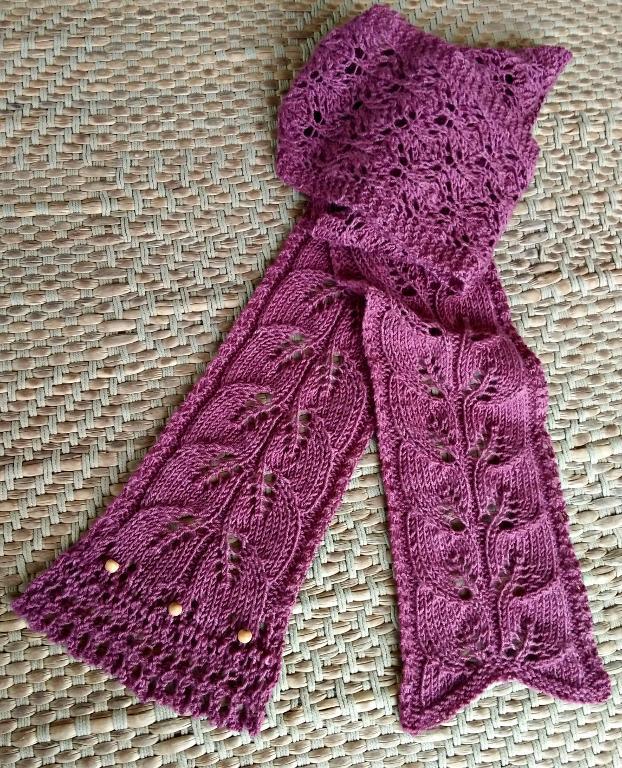 Photo via mwharrigan
3. Skinny Leaves
This is a lovely, well-thought-out pattern that results in a long, skinny scarf that's different at each end. Light and airy, this scarf makes use of the deservedly popular leaf motif. The leaf pattern changes up in the middle for another classic — fir cone — and then goes back to its original motif.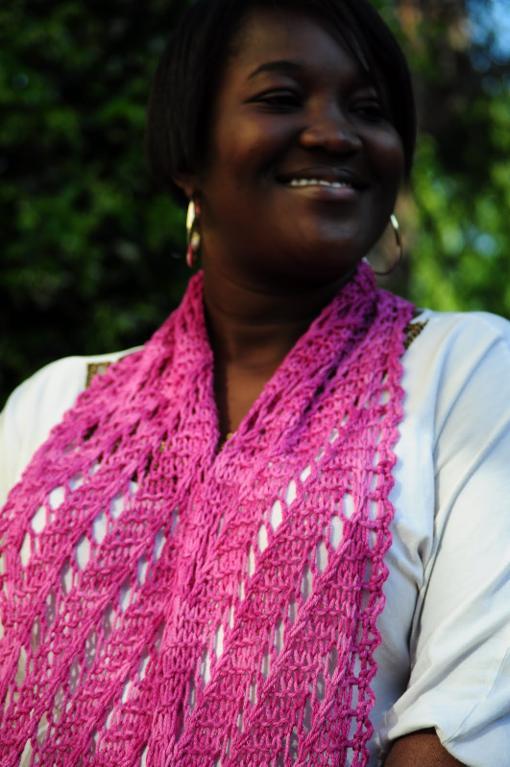 Photo via NiseyKnits
4. Colliding Stars
We've seen two scarves knit in lightweight yarns, but lace can be really playful when you knit it with relatively heavy yarn. This scarf is knit in worsted weight yarn, and the diagonal eyelets really pop as a result. The holes are bigger, the stripes are bolder and, best of all, it'll knit up in a flash. This is a great pattern for playing with tonal yarns, like Madelinetosh Vintage or Manos Maxima.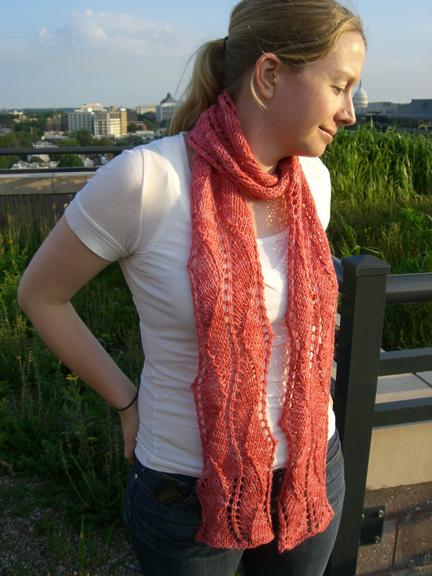 Photo via TanisKnits
5. Troubador
Increases and decreases affect the bias of the knitting, and here the bias is played against itself, resulting in a pretty little scarf that defies the bounds of a rectangle. I love the peaked crests that run along the sides! This would be so great in Malabrigo Merino Worsted because the kettle dye would show the biases very clearly…and also because Malabrigo is heavenly soft for a scarf.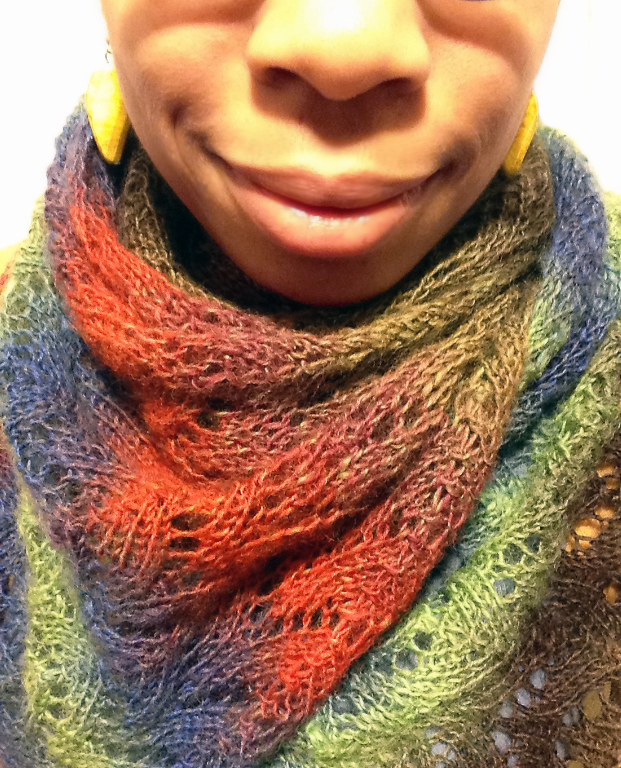 Photo via Sheila Lynne
6. Horseshoe Stitch Button Scarf
Horseshoe lace is already super pretty, but I absolutely love what designer Sheila Lynne has done with it by using a yarn with long, varied color repeats. The lace isn't obscured, as it often is by highly variegated yarn, and you have the joy of a multitude of colors and crisp, visible stitch patterns. Crystal Palace Mini Mochi yarn has the same effect. I recommend knitting it with smooth needles, as it has a tendency to catch on grabbier materials like wood or bamboo.
Photo via Egeszen Panka
7. Shetland Mantra Scarf
Feather and Fan is another stitch pattern that's simpler than it looks with a showier result than you'd think possible. It's also one of the rare stitches that looks great with pretty much any kind of yarn. Variegated, solid, tonal — it can handle them all. In a lace weight yarn, this stitch creates a light, flexible fabric that can be worn throughout the year.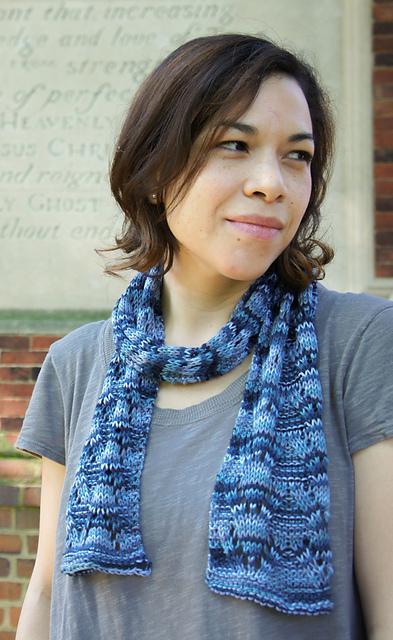 Photo via TanisKnits
8. Lacy Scarf
This cute scarf is the perfect project for gift knitting. Cute, compact and quick, you'll make it in no time, and it's a great choice for stash busting! The lace in this pattern demonstrates how lace can sometimes resemble cabling by using knit and purl fields with yarn over increases. The stacked V's created by the lace pattern remind me of traditional quilt block shapes.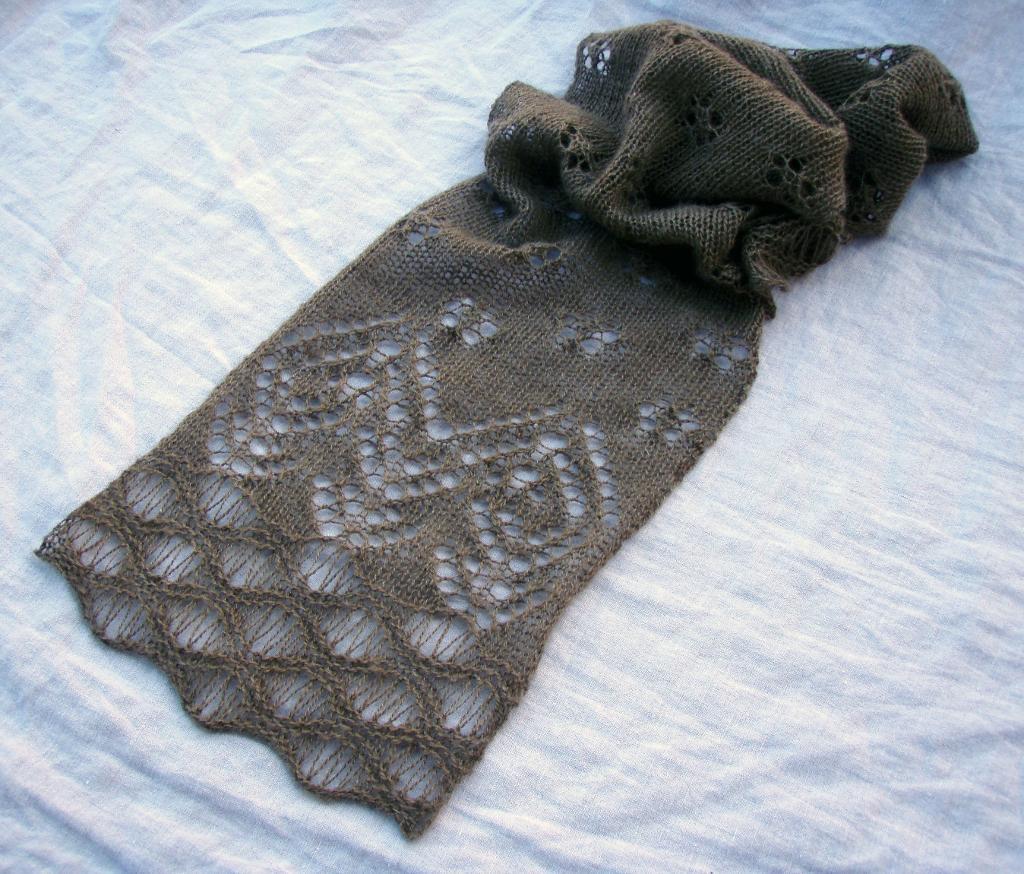 Photo via vcatherall
9. Antelope Island Scarf
If you feel like you've already mastered simple lace patterns, what's more fun than a sampler? The Antelope Island Scarf pattern transitions from one lace motif to another, edged with beautiful lacy waves. It only takes 350 yards of fingering weight yarn, too, so that stashed sock yarn is a great choice!