Worsted weight yarn is probably your BFF in knitting and crocheting. In fact, if worsted weight yarn were a wrestler, it would be the middle-weight champion. As the medium-weight yarn in a pack of multiple yarn weights, it's the yarn you always turn to when other yarns fail you. It's your go-to yarn even when there are chunky yarns and sport-weight yarns calling your name. But how much do you really know about worsted-weight yarn?
Lion Brand Vanna's Choice Yarn
History of worsted weight yarn
Worsted-weight yarn is named for a village called Worstead, England. Worstead was a hub for manufacturing fiber, both yarn and cloth, in the 12th century. Although Worstead is no longer the center of worsted-fiber manufacturing, the yarn still bears its name today.
Working with worsted-weight yarn
Worsted-weight yarn falls into the medium-weight category as defined by the Craft Yarn Council of America. Sometimes when shopping for worsted-weight yarn, you'll find a symbol with the number 4 on the label that matches the Craft Yarn Council's weight system symbol.
There are no limitations to what type of worsted-weight yarn you can knit with. You can find worsted-weight synthetic yarn, like Cascade Cherub yarn that's made from nylon and acrylic. You can even find worsted-weight yarns in cozy alpaca. (Rowan Lima yarn, anyone?)
I love using worsted-weight yarn when I'm testing a new stitch or learning a new technique because the weight makes it easy to work with while also showing me the stitch definition. Use a lighter-colored worsted-weight yarn if you're trying something new so that if you make a mistake, you'll be able to easily see it.
Most worsted-weight yarns, like any other yarn weight, can easily be substituted for another worsted-weight yarn. And because worsted-weight is such a popular yarn, you'll have plenty of substitution options to choose from!
Worsted-weight patterns for knitting and crocheting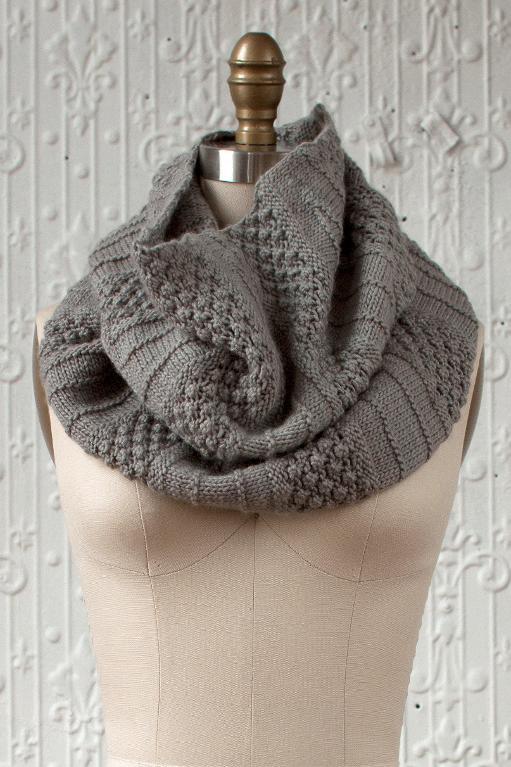 1. Empalme Cowl
Worsted-weight yarns look fantastic when you knit them with a lot of texture. This Empalme Cowl, with its combination of stockinette stitch and trinity stitch, is no exception!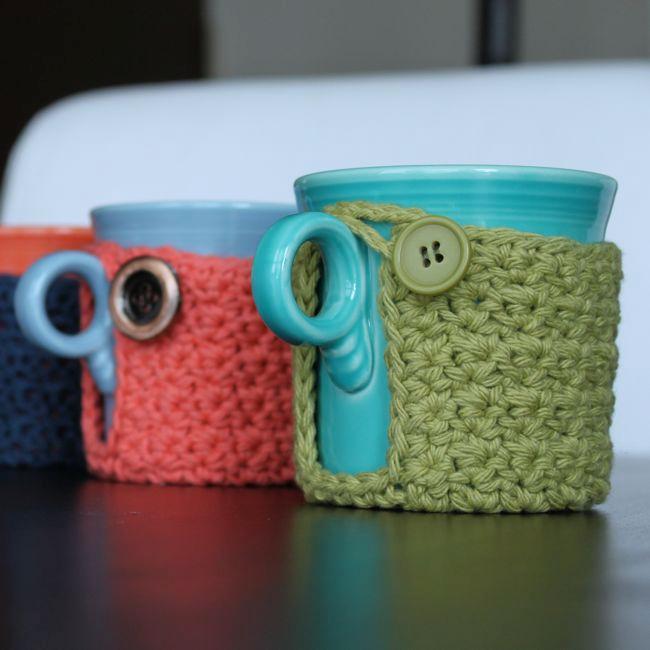 Photo via Bluprint member MicahMakes
2. Mug Coaster Cozy
It's a coaster and a cozy combined into one! Worsted-weight yarn is perfect for those little gifts you want to stitch. These coaster cozies were crocheted with a cotton yarn that's durable and washable.
Get the FREE crochet pattern »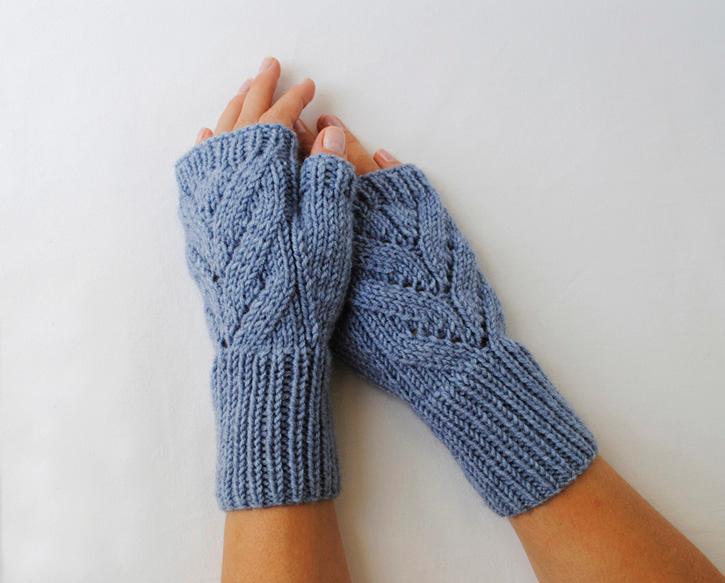 Photo via Bluprint member valknitting
3. "Leaves" Fingerless Gloves
Lace knitting doesn't have to be stitched with a lace-weight yarn. Work those lace motifs up quickly when you use worsted-weight yarn to create this beautiful leaf lace pattern on fingerless gloves.
Get the FREE knitting pattern »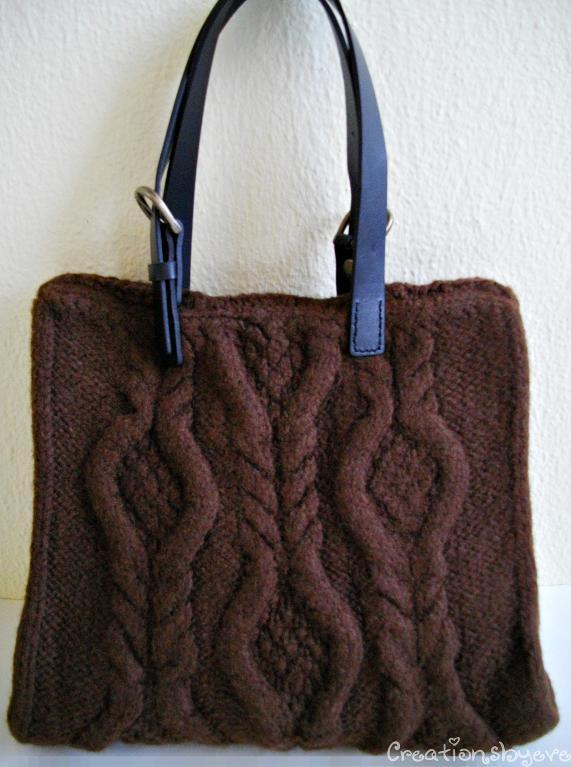 Photo via Bluprint member Evelyn_S
4. Brown Cabled Felted Bag
Worsted-weight wool is a great option for felting — further proof of its versatility. This cabled bag is felted just enough that it doesn't lose the stitch definition completely. Finish it off with some professional-quality handles.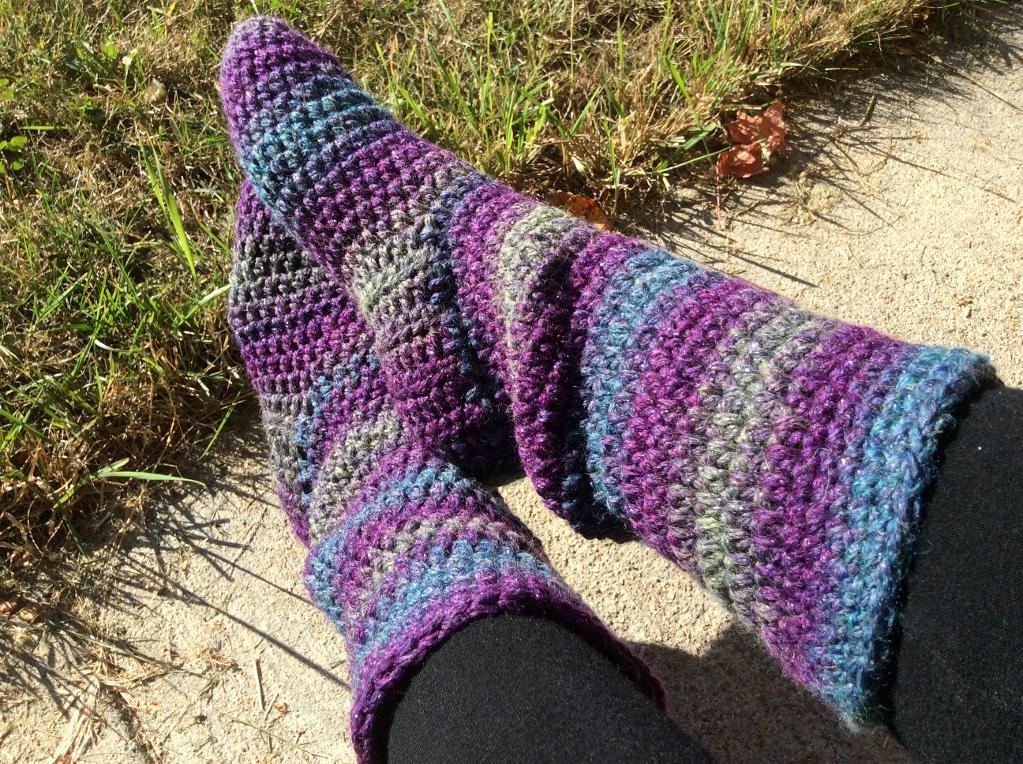 Photo via Bluprint member Gwenbee
5. Basic Slipper Boots for Women
We often think of slippers and socks as projects best left to finger-weight yarns, but that's not always the case. These crocheted slipper-boots can be customized to fit anyone's foot. You can even add extra embellishments to make each pair totally unique.
Get the FREE crochet pattern »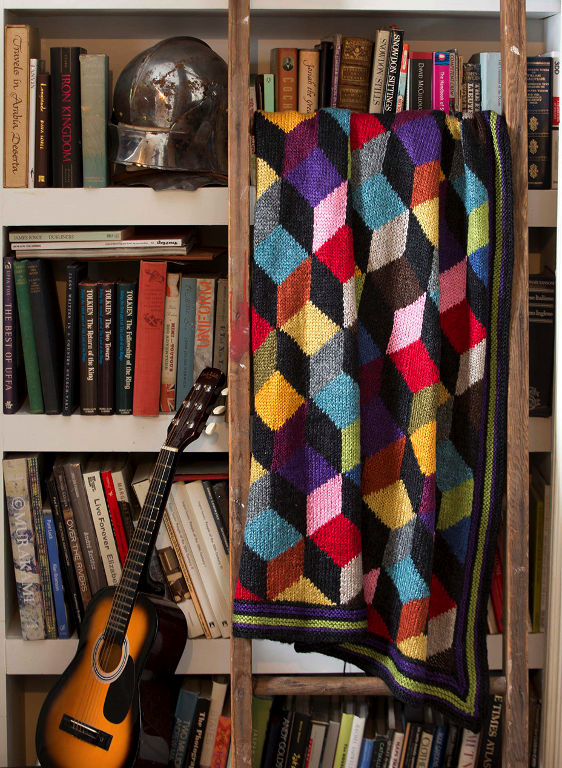 Photo via Bluprint member LionBrandYarns
6. Blazing Blocks Afghan
A little intarsia goes a long way in this super colorful afghan knit using worsted-weight Lion Brand Homeland yarn. There are so many different colors to choose from. Picking a color palette is almost as fun as knitting the actual afghan — almost.
Get the FREE knitting pattern »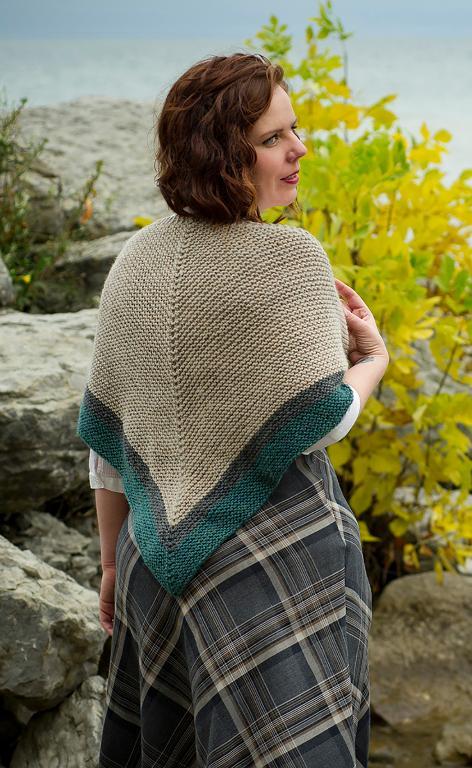 Photo via Bluprint member CarolynMac
7. Highland Travel Shawl
You don't have to knit a shawl with lace- and finger-weight yarns. Worsted-weight yarn works just as well to give you a shawl that not only works up quickly but is also cozy and warm. Add a button in the front to make sure the shawl stays put on your shoulders.
Get the FREE knitting pattern »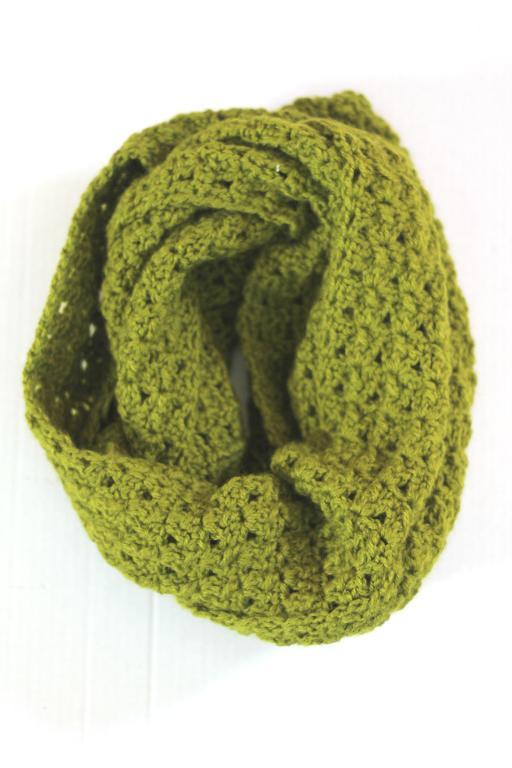 Photo via Bluprint member Tafadzwa
8. Infinity Scarf
When you're in the mood to stitch a cold-weather accessory, worsted-weight is a great go-to yarn. This crochet infinity scarf uses just 400 yards of worsted-weight yarn. You can even add more stitches and use the pattern to create a blanket!
Get the FREE crochet pattern »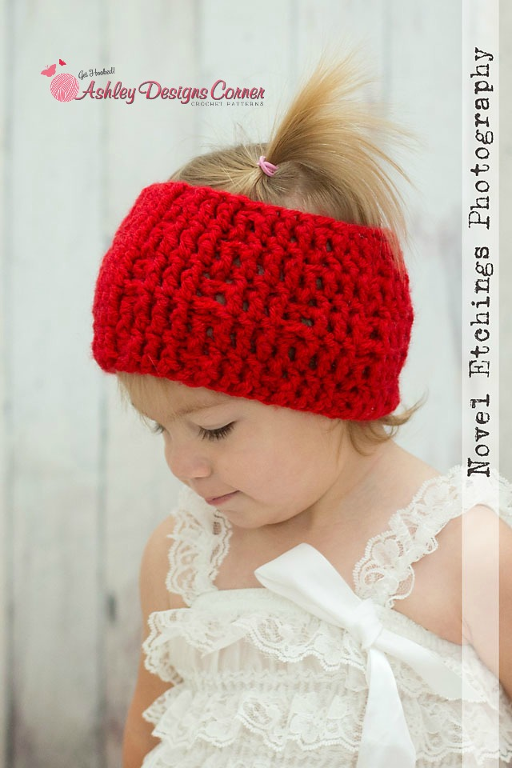 Photo via Bluprint member AshleyDesigns
9. Addison Ear Warmer
This is a great project for scraps or small skeins of worsted-weight yarn hanging around. The crochet stitches are simple enough even for a beginner. Plus, the ear warmer is sized from baby to adult, so you can make one for everyone on your handmade gift list.
Get the FREE crochet pattern »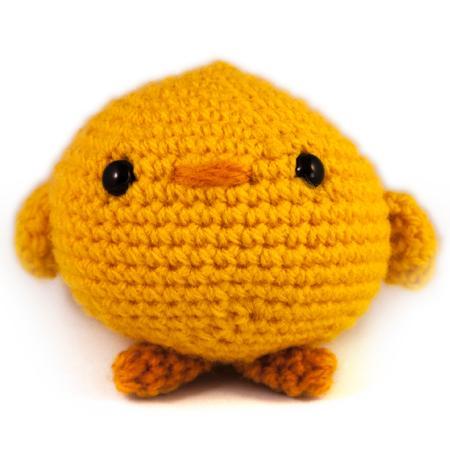 Photo via Bluprint member Squet
10. Amigurumi AmiBabies Baby Bird
Worsted-weight yarn is commonly used for amigurumi. If you have a lot of worsted-weight scraps, save them for amigurumi features like tiny eyes, noses, and mouths. Patterns like this crochet baby bird use a very small amount of yarn, so you don't have to spend money to stitch them.
Get the FREE crochet pattern »
FREE Guide! Yarn Weights, Fiber Types & More
Learn everything you need to know about yarn weights and fiber types to make savvy selections and achieve superb stitches.Get My FREE Guide »