Sometimes you don't need to carry your entire life in a big bag. Or, if you're like me, sometimes you need to carry that big bag to the car, then downsize it to go into a bar. (Your big bag is right there in the car — just in case you need it!) For those times when you need just the essentials, it's time for knitting yourself a lovely little clutch.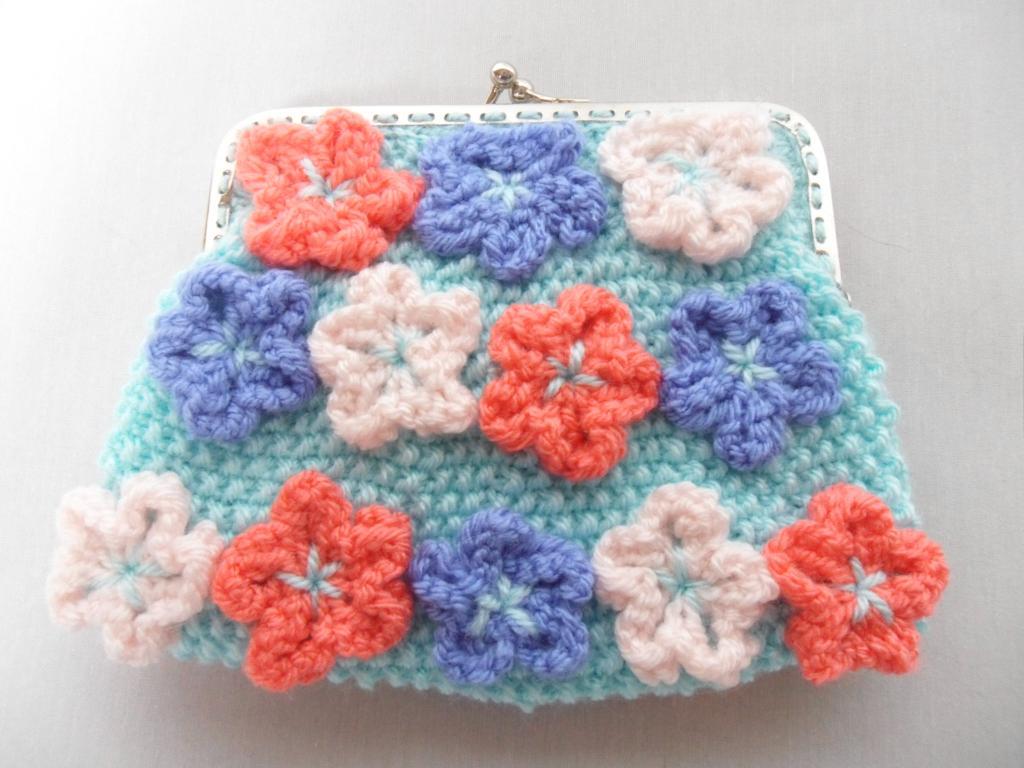 I've seen clutches popping up all over the place lately. My favorites are the ones with metal frames, but zippers are nice, too. They're small enough that they're not a pain to carry, but they're large enough to carry the essentials: keys, ID, cash, phone, and maybe a couple of tissues. A few months ago I made a clutch for myself. Then another. And another. Look out. They're addictive!
Knit up one of these 5 clutch patterns, and I guarantee you'll be coming back for more — especially after you receive so many compliments on the first one!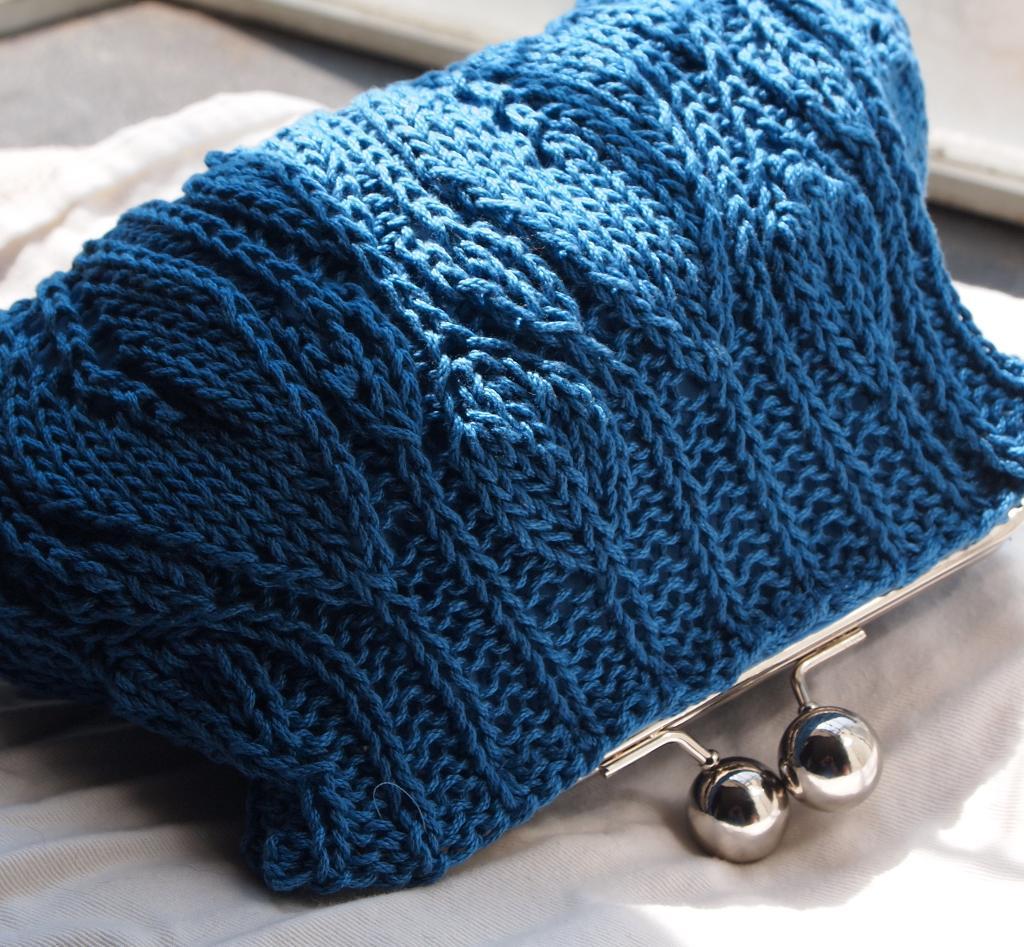 Photo via Craftsy member knitchicgrace
Leafy Knit Clutch Pattern
Knit two panels, sew them together, and attach a purse frame. Voila! You have yourself a cute clutch. You'll get loads of compliments on that gorgeous leaf design, too.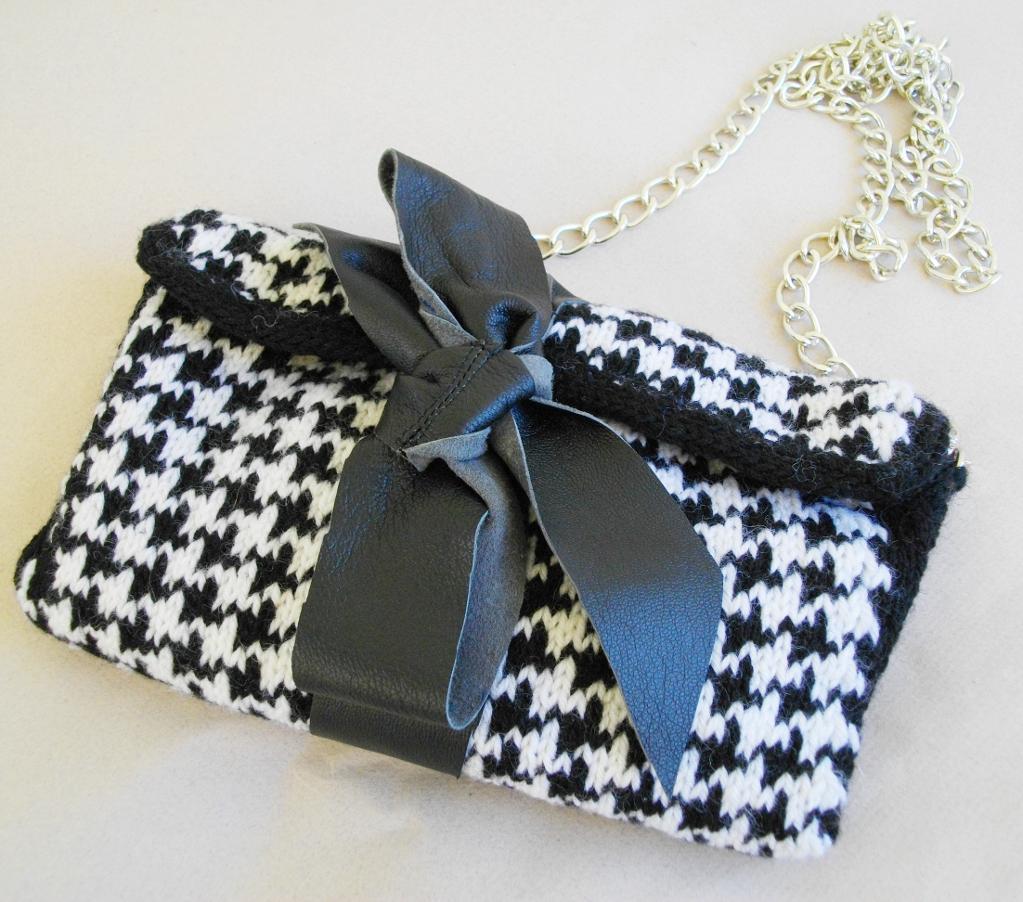 Photo via Craftsy member Evelyn_S
Black and White Houndstooth Knit Clutch Pattern
If you keep an eye on the runway, you know that houndstooth is hot this fall. If you don't have a sewing machine, no worries. You can do all the needlework by hand. Pieces like the bow and chain are totally optional, so the style of this clutch is really versatile.
You might also enjoy our roundup of houndstooth knitting patterns.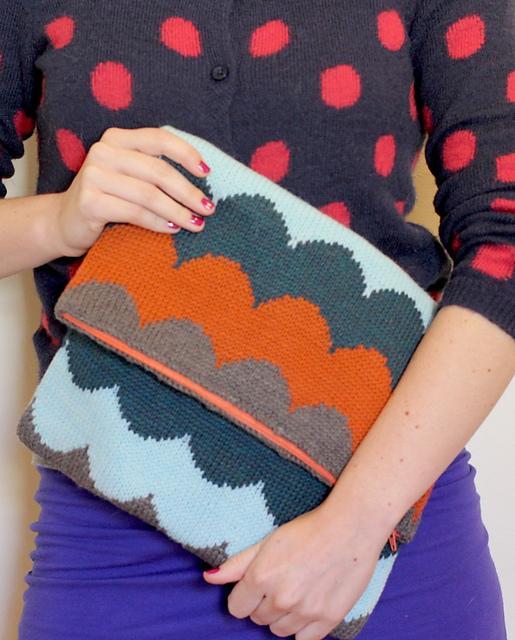 Photo via Craftsy member KatieCanavan
Scallop of the Sea Clutch
I'm in love with the scallops on this clutch. Need to practice your stranded knitting in the round? You've found the perfect project. Big enough to hold an iPad, this clutch uses lots of pretty colors. You can also go simple and just use two colors.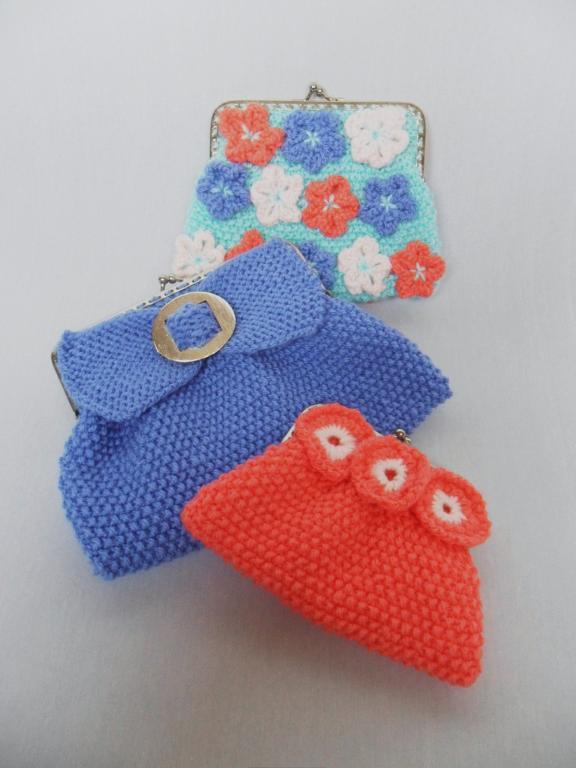 Photo via Craftsy member Laineknits
Metal Clasp Seed Purl Clutch
Grab wool from your stash in your favorite colors and knit three sizes of clutches that fasten with a metal clasp. You'll also get instructions for adding a lining in case you're carrying something small like — oh, I don't know — size 1 knitting needles. (We knitters need to carry our needles everywhere, don't we?)
Not sure what the best type of wool would be for a project like this? Learn about the different types of wool, including the best use for each, in the FREE Craftsy mini-class Know Your Wool with Deborah Robson.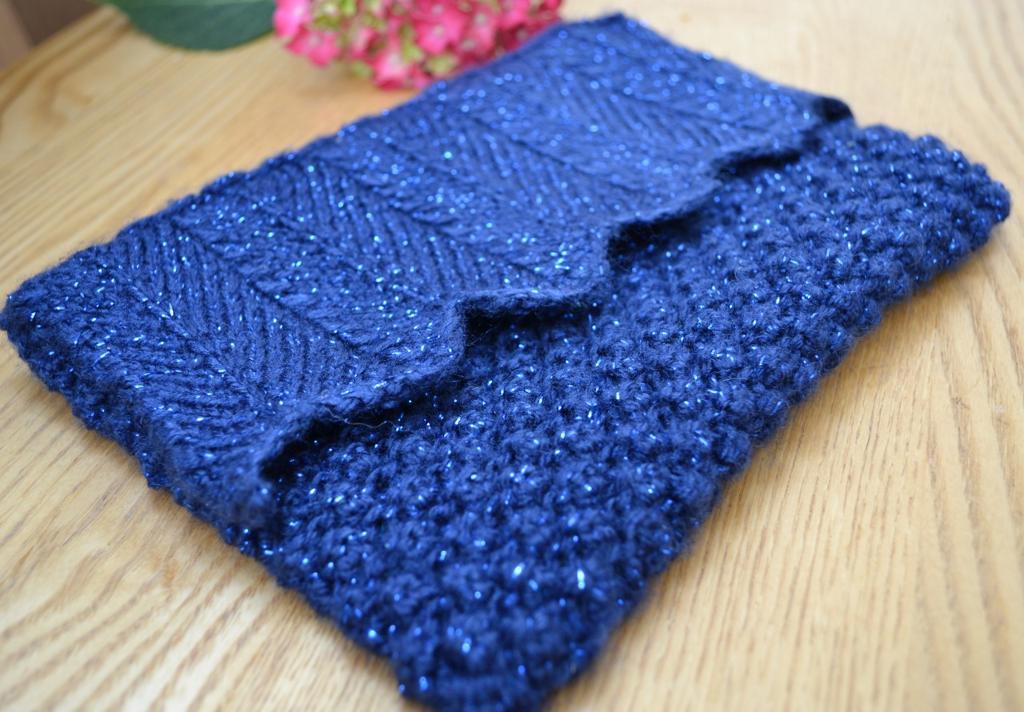 Photo via Craftsy member Ginx Craft
Blueberry Clutch
The glitter in this yarn will make sure your clutch stands out in a crowd. The instructions tell you how to make this clutch bigger, in case you need to stuff even more essentials in there. You can also line the bag. (Don't worry. Lining it is much easier than it looks!)
There are a lot of pretty techniques you can incorporate into your knit clutch to make it one-of-a-kind. Add some twisty Celtic Cables, add buttons with the help of Craftsy's Button Bands & Buttonholes class, or add an Heirloom Lace Edging. Use these patterns as a guide or inspiration and customize until you find a design you love.
Got an eye for eyelets? Come back to the Craftsy blog tomorrow to learn all about knitting and designing eyelet patterns.
What kind of bag do you carry? Have you ever knitted one?