When most knitting lovers get the itch to craft an easy afghan, they head for the crochet patterns. But if you're wondering how to knit an afghan, you've come to the right place.
Knit afghans can be just as cozy as crochet ones. Imagine cuddling up to textured cables, colorful slip-stitch squares, or even basic knit-and-purl patterns knit with your favorite soft yarn. Like crochet afghans, knit afghan patterns can even be worked in pieces and then sewn together, making it much more manageable for beginners working on their first afghan.
Put crochet afghan patterns on the back burner for a bit and try one of these easy knit afghan patterns that are perfect for beginners.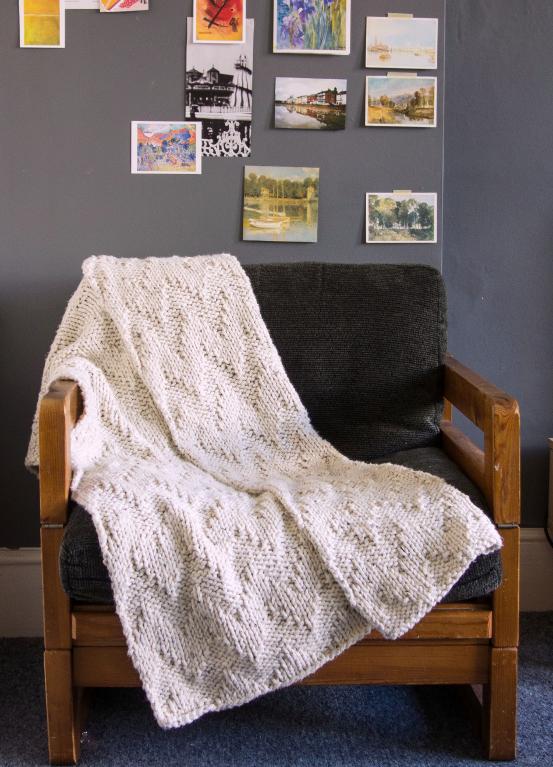 Photo via Craftsy member anna_rave
Laurie blanket
Knit with mega chunky yarn, this blanket knits up quickly. And buying this pattern will do more than help you score an easy knit blanket. Designer anna_rave created this blanket for her friend's father who lost his battle to cancer. In his memory, proceeds from the pattern sales will go to cancer research.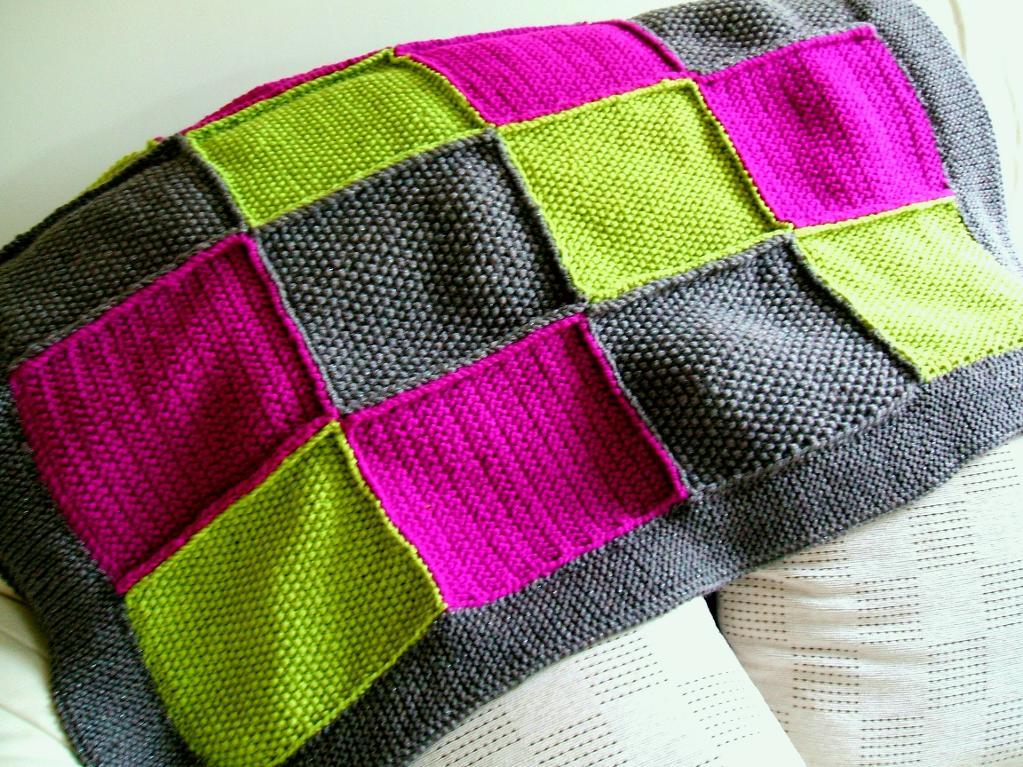 Photo via Craftsy member SusanW48
Patchwork blanket
Seed stitch and moss stitch do most of the work making this blanket super cozy — and super easy! Combine bright, bold colors with neutrals like the afghan seen here, or go for a color palette that matches your living room. After all, you'll want to display the blanket when you're finished.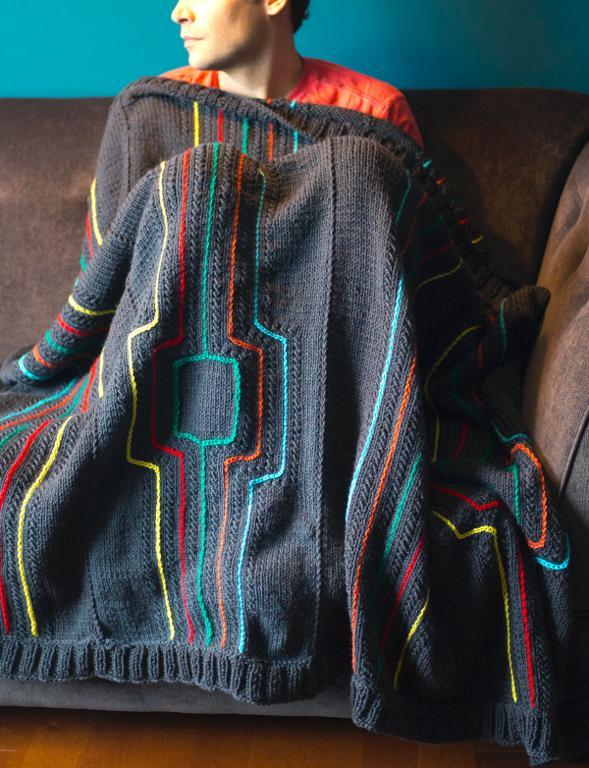 Photo via Craftsy member kraftling
Modern lines throw
Easy knit and purl stitches? Check! The unique, colorful stitches in this afghan are created with either crochet or embroidery — your choice. The blanket knits up in pieces, making it simple to construct. A pretty ribbed border unites all the pieces.
Photo via Craftsy member tentenknits
Sky blanket
Have you ever knitted a hexagon? They're pretty addictive. This blanket is made up of dozens of knitted hexagons sewn together to make one cozy-cute blanket. If you're comfortable with shaping like increases and decreases, this is a great beginner afghan pattern for you! If you want an even larger blanket, just add more hexagons.
Photo via Craftsy member thechillydog
Knit branches afghan
When you can't choose between color and texture, choose both! Each stripe of this afghan includes a texture that mimics branches of a tree. Plus, you can pick any colors you like! The designer chose cream, orange, brown, blue and light green to match her living room's throw pillows. Try looking around your own home for color inspiration!