We keep seeing adorable mini sugar cookies everywhere at the moment. These tiny bite sized treats would make wonderful wedding favors, kids' party goody bag additions and fun thank you gifts. If you're looking for a sweet and petite cookie decorating project then why not try our tutorial for adorable rosette piped mini sugar cookies!
How to make mini sugar cookies too cute to eat!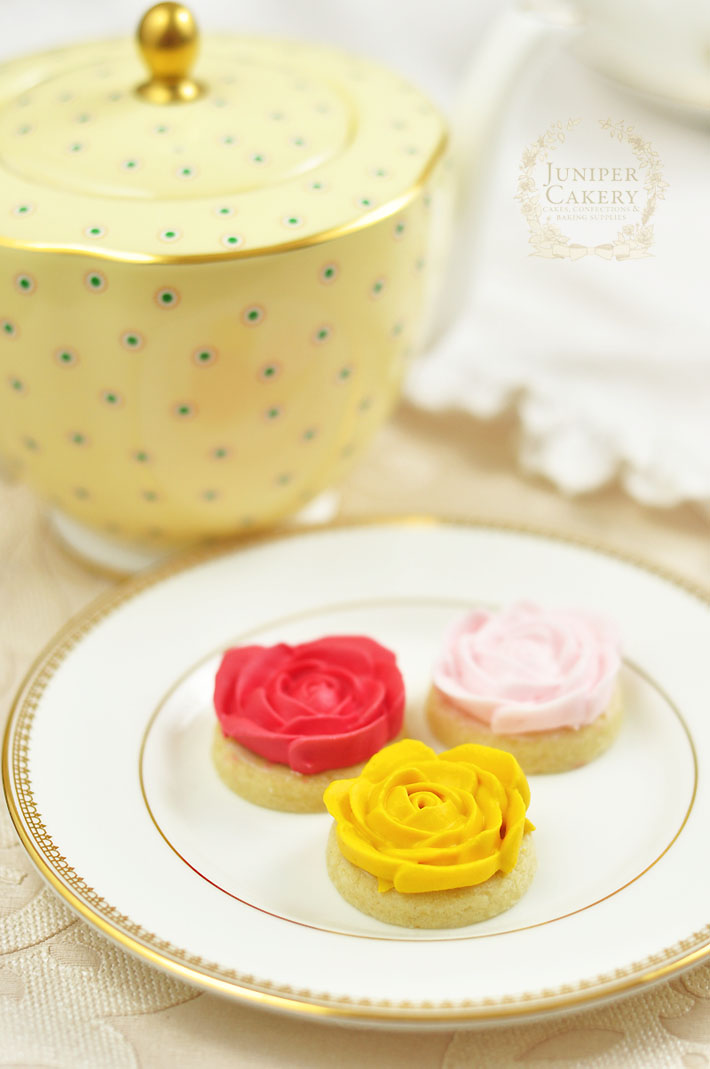 Bring spectacular cookies to life using fun piping skills.
Use simple skills to build a breathtaking portfolio of the most detailed, vibrant cookies your clients have seen! Enroll in "Piping Cookies That Pop!" Now »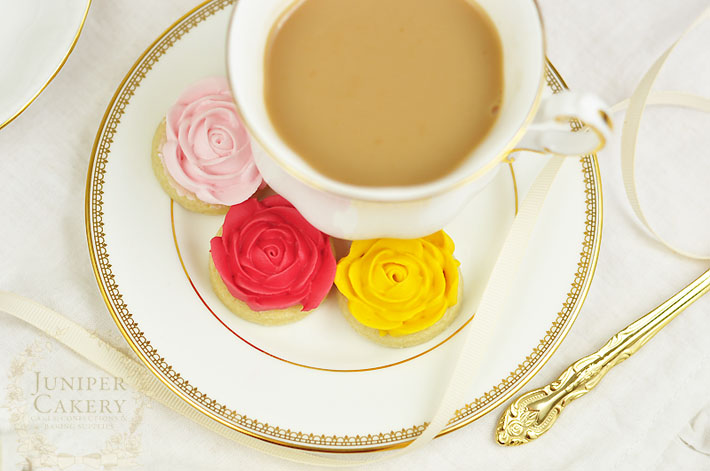 Materials needed:
Your go-to sugar cookie recipe
Thick consistency royal icing (it should be strong enough to hold peaks that slightly curl over)
Small petal piping tip (We used the Wilton 104 tip)
Piping bag
Large piping tip or small circle cookie cutter (we used the bottom of an Ateco 849 tip to cut out our mini cookies)
Flower nail (we used a Wilton no. 7)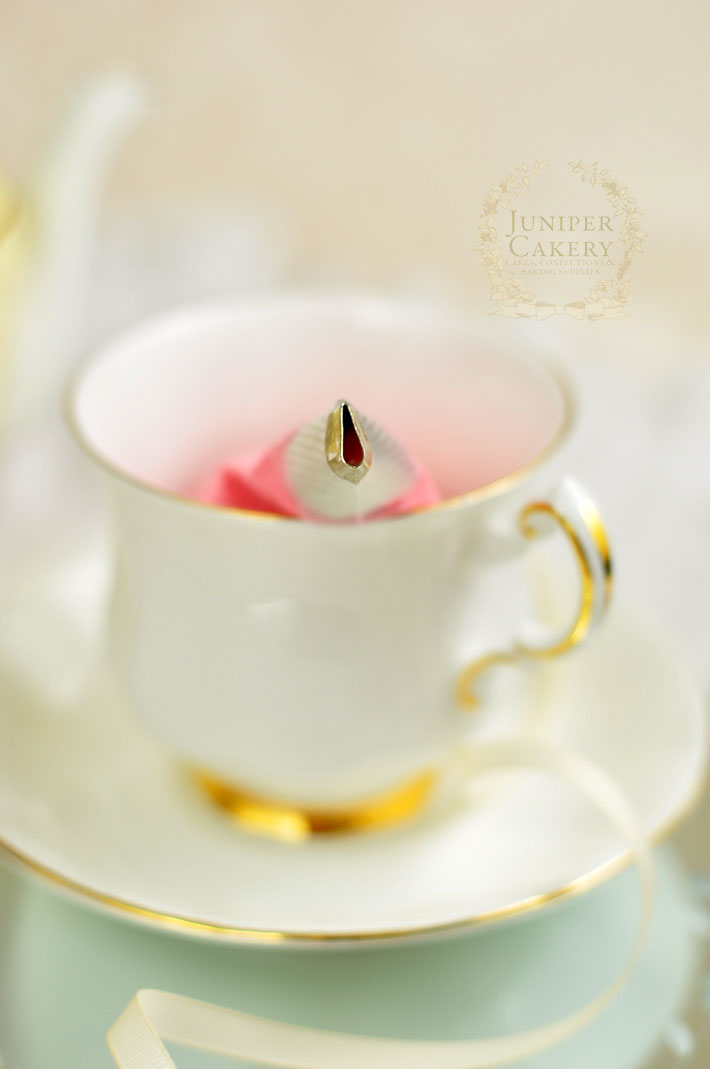 Step 1:
Once your mini cookies have been baked and have cooled down take a piping bag fitted with a small petal tip and fill with your thick consistency royal icing.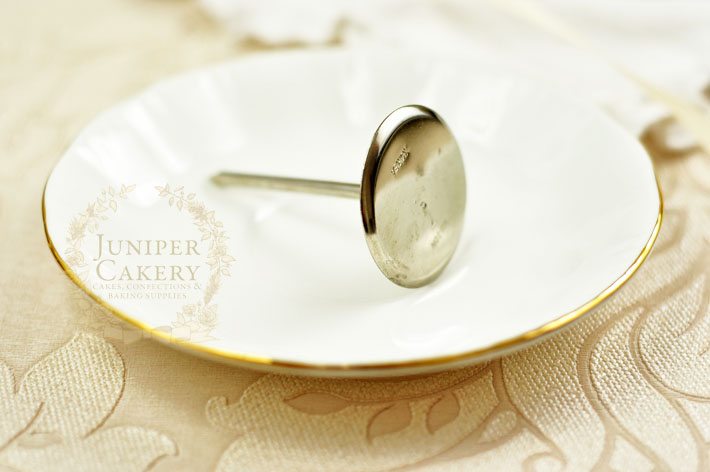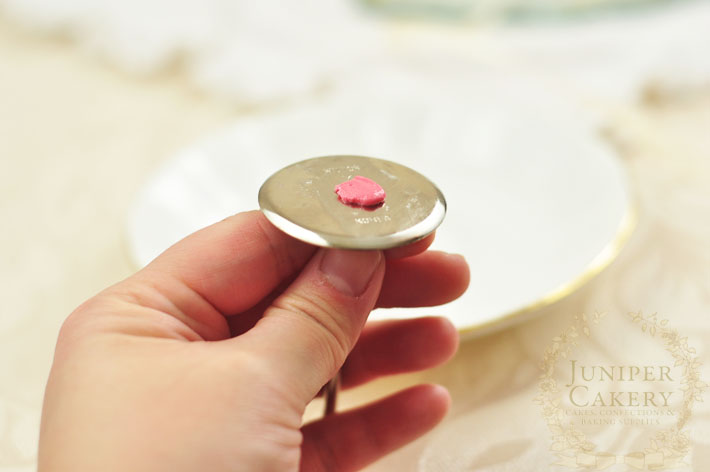 Step 2:
Take your flower nail and add a small "blob" of royal icing on top. This is part of the same process as when you use a flower nail to create royal icing blossoms or to pipe a buttercream rose except instead of adding a piece of wax paper on top you'll be adding your mini cookie!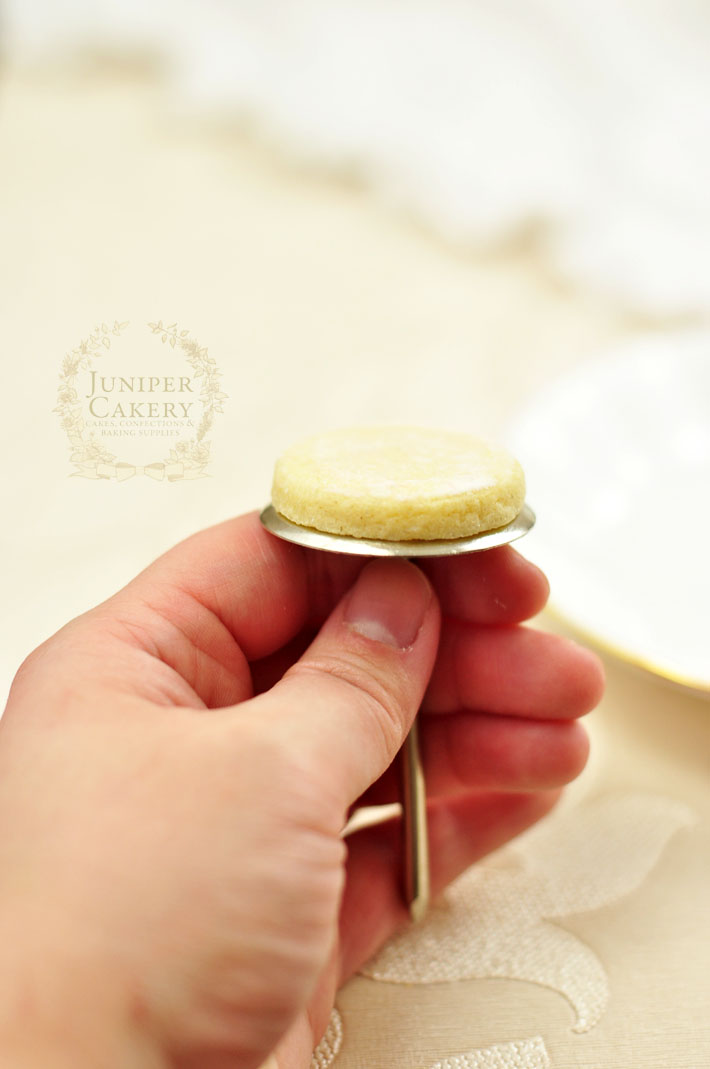 Step 3:
Now attach a mini sugar cookie circle onto your flower nail.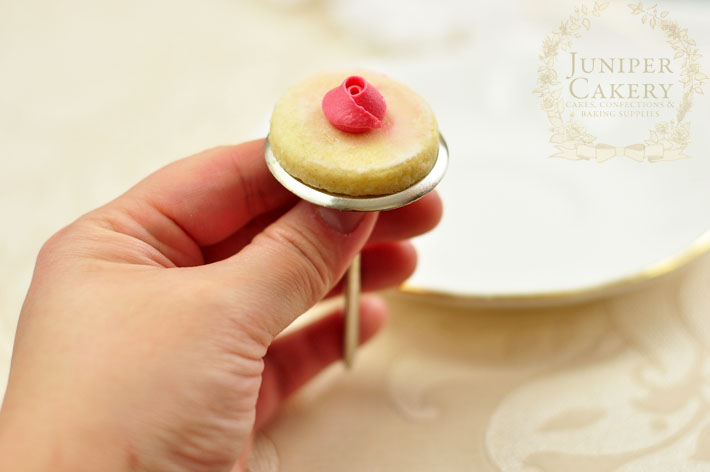 Step 4:
Start in the very middle of your cookie and hold your piping bag so that the larger end of the petal tip is touching your cookie to pipe a small bud to begin the center of your rose. To do so move your flower nail so that It gently spins around and keep your piping hand still.
Top tip alert! We recommend leaving your piped rosette centers to set for around 10 minutes before adding your petals. This helps the centers stay a little more defined!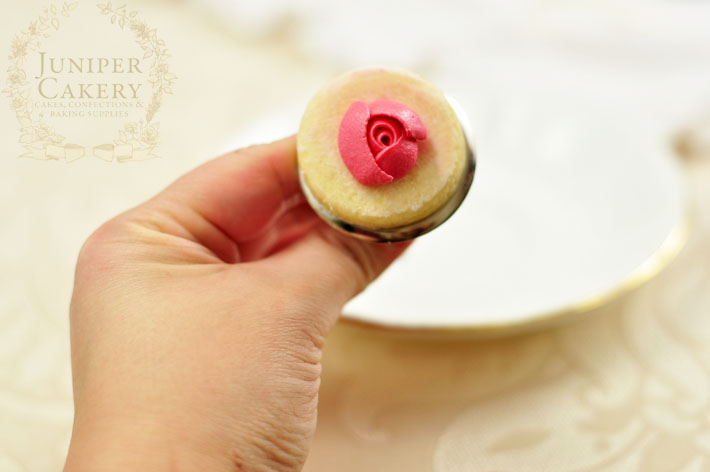 Step 5:
Build up your royal icing rosette petals with quick and short piped petals. To keep your rosettes even pipe three petals around the bud. Then 5 petals on the next round and finally 7 on the last round of the cookie.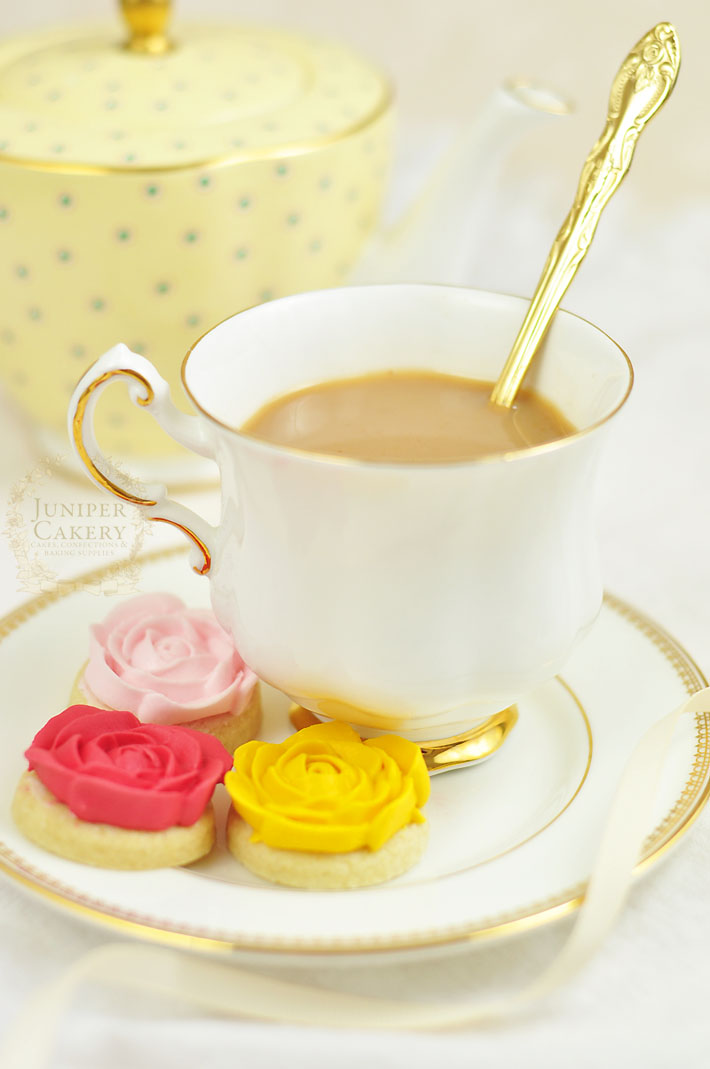 These simple yet sophisticated mini cookies are bound to be a hit at any party or get-together. They'd be utterly perfect for a sweet baby shower if re-created in soft pastel shades, or as treats at an engagement party with shimmering pearls and golds!
We also love the idea of inserting each mini cookie with a cake pop or lollipop stick before baking to make cute cookie pops. Arrange a few mini rosette cookies once piped and set and tie with a bow for an adorable cookie bouquet that'll bring a smile to anyone's face!
How would you decorate your mini cookies?
Bring spectacular cookies to life using fun piping skills.
Use simple skills to build a breathtaking portfolio of the most detailed, vibrant cookies your clients have seen! "Enroll in "Piping Cookies That Pop!" Now »