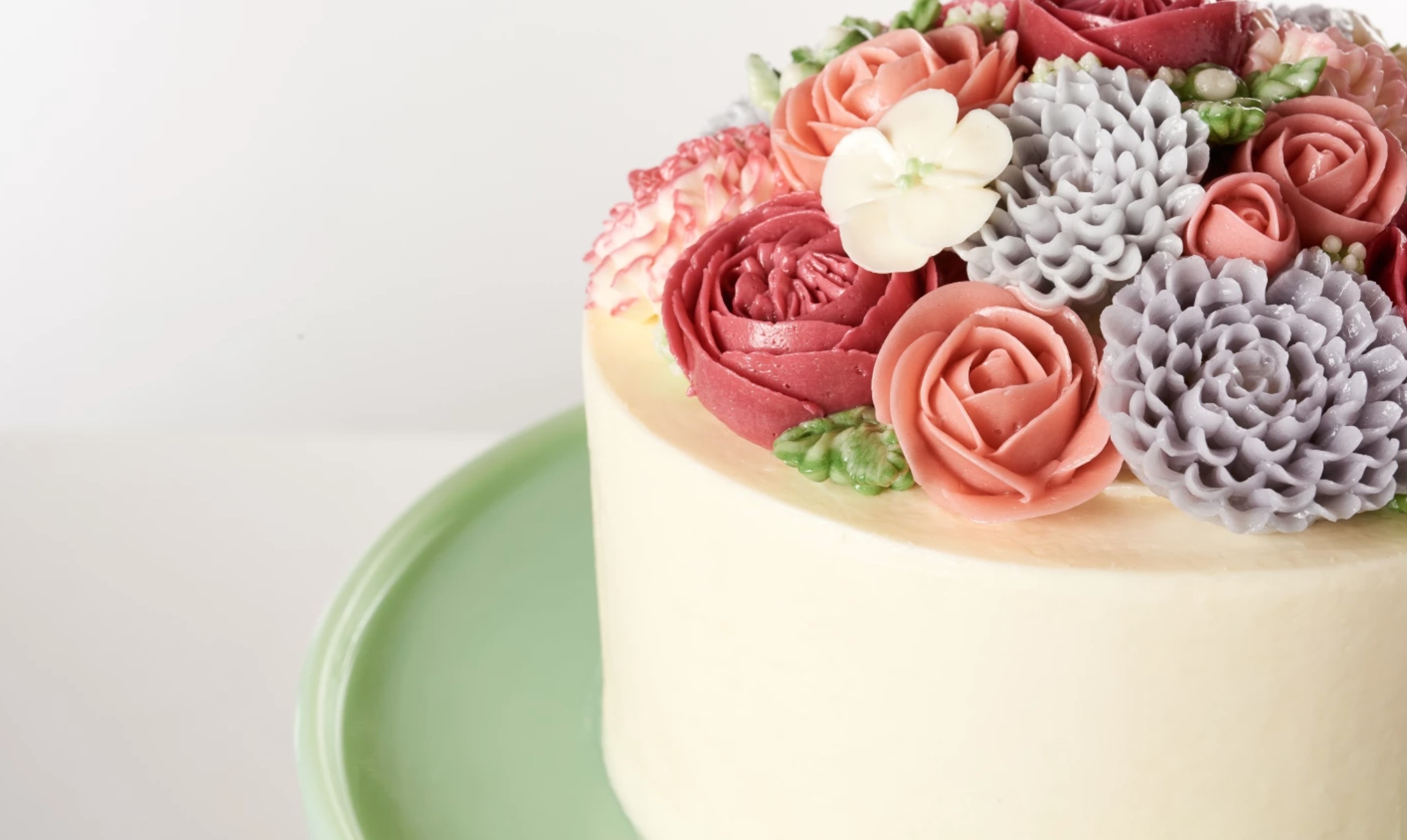 Buttercream flowers are one of the most beautiful (and delicious!) ways to decorate your sweet treats. Here's how to make a whole bouquet's worth!
1. Roses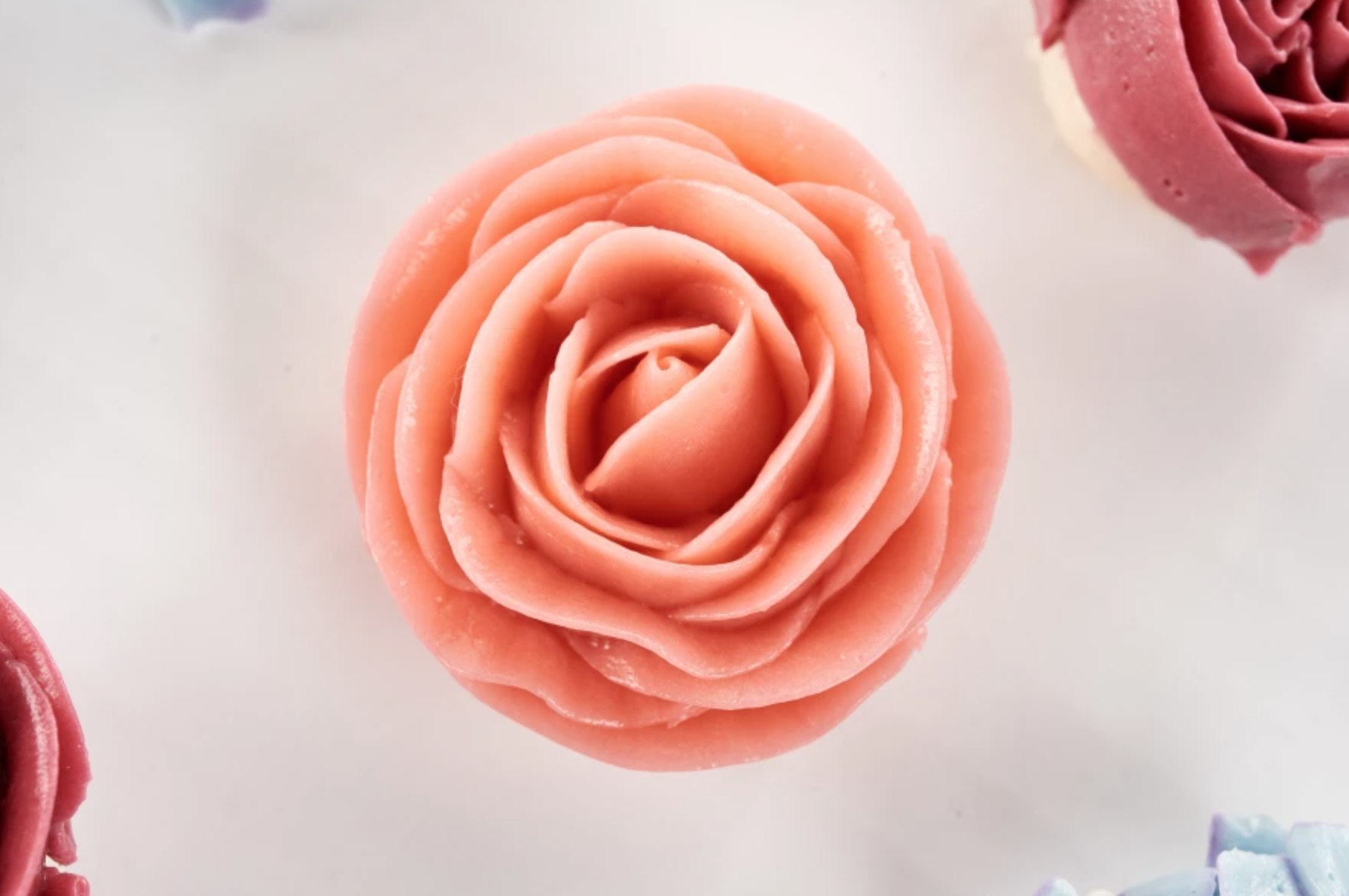 The most popular flower to pipe? A classic buttercream rose, of course. The key to making a bakery-worthy bloom is to give your flower lots of dimension, which you do by gradually heightening the petals as you move out from the center.
MAKE IT
2. English Roses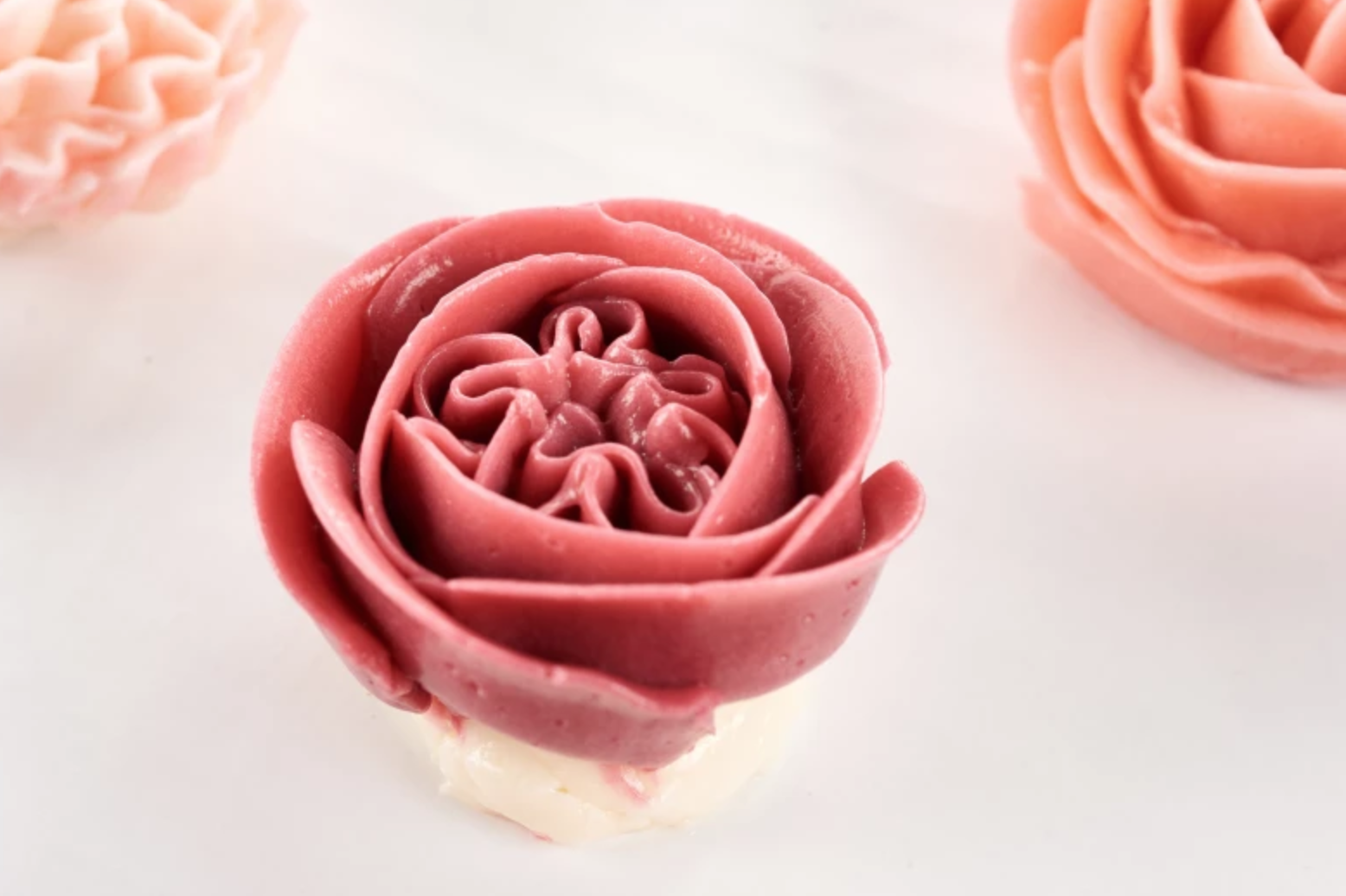 The gorgeous English Rose is known for its unique center, and the buttercream version is no different. You want to use a star technique to make the middle, then finish the flower with long, u-shaped petals.
MAKE IT
3. Chrysanthemums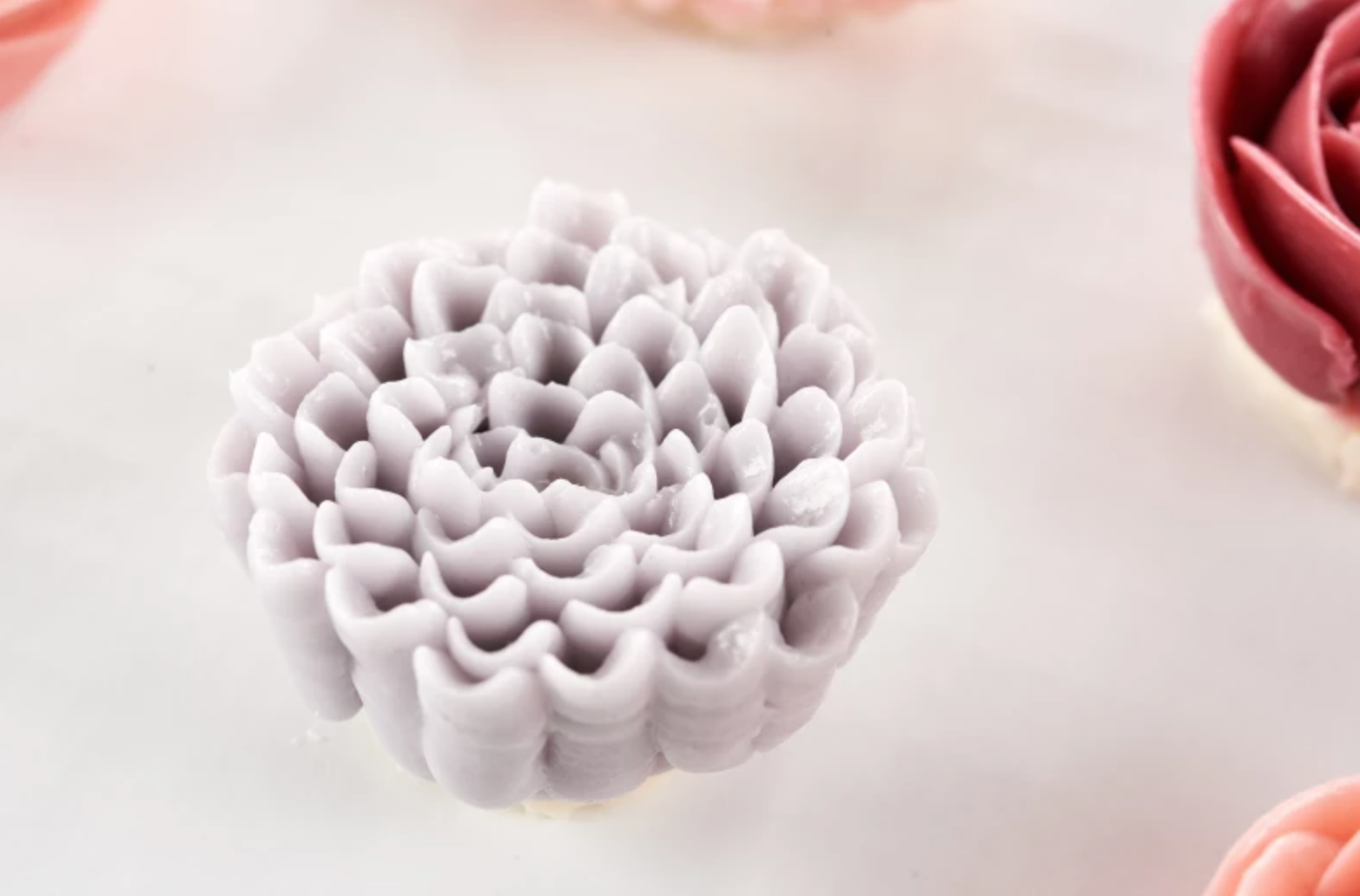 Good news: these flowers are much easier to pipe than spell. (Ha!) First fit your frosting bag with a u-shaped tip, then pipe upwards instead of side-to-side to create the petal's unique shape.
MAKE IT
4. Daisies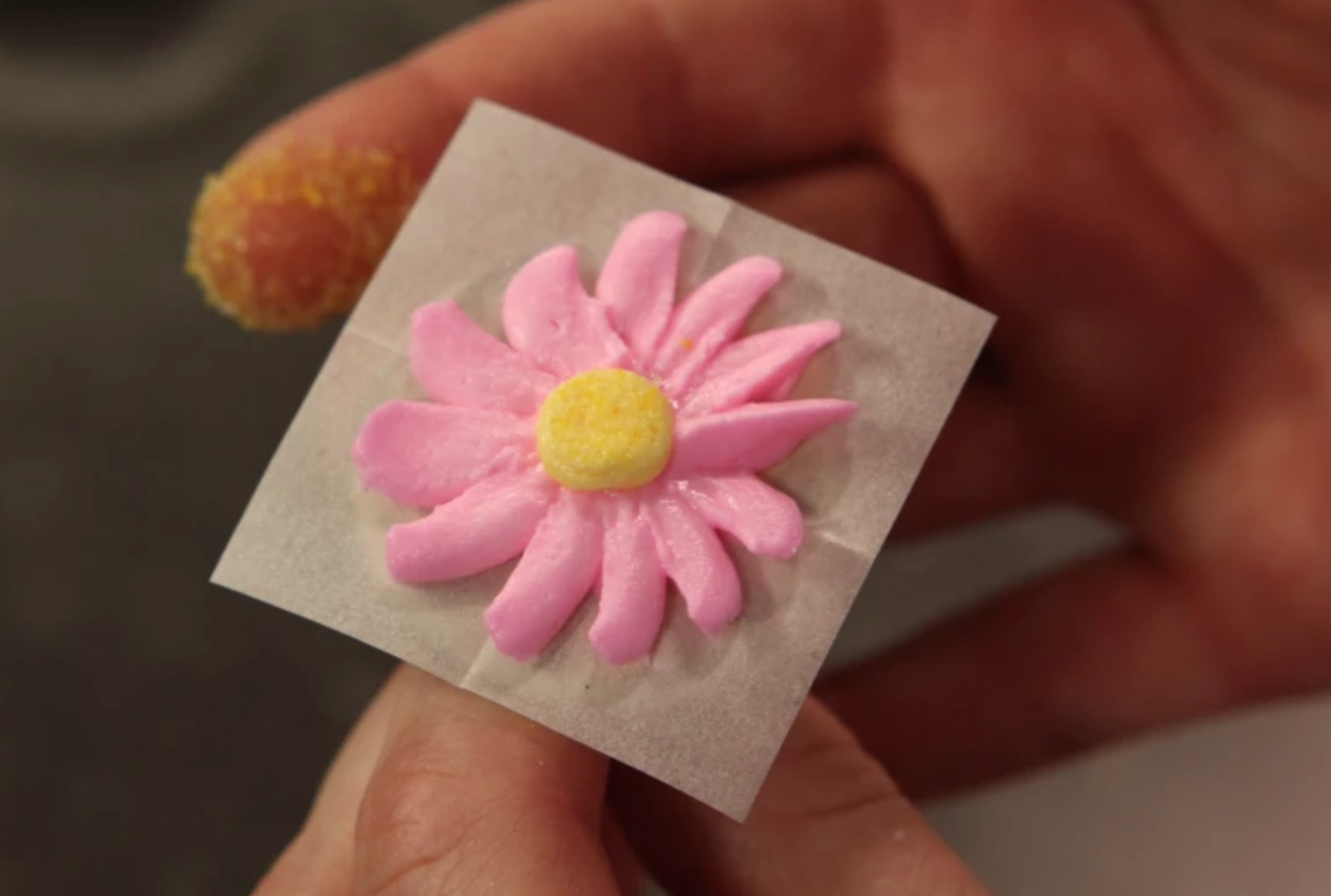 These pretty flowers come in all sorts of colors, so choose whatever one you like for the petals. Just be sure to keep the center yellow to keep this bloom recognizable!
MAKE IT
5. Hydrangeas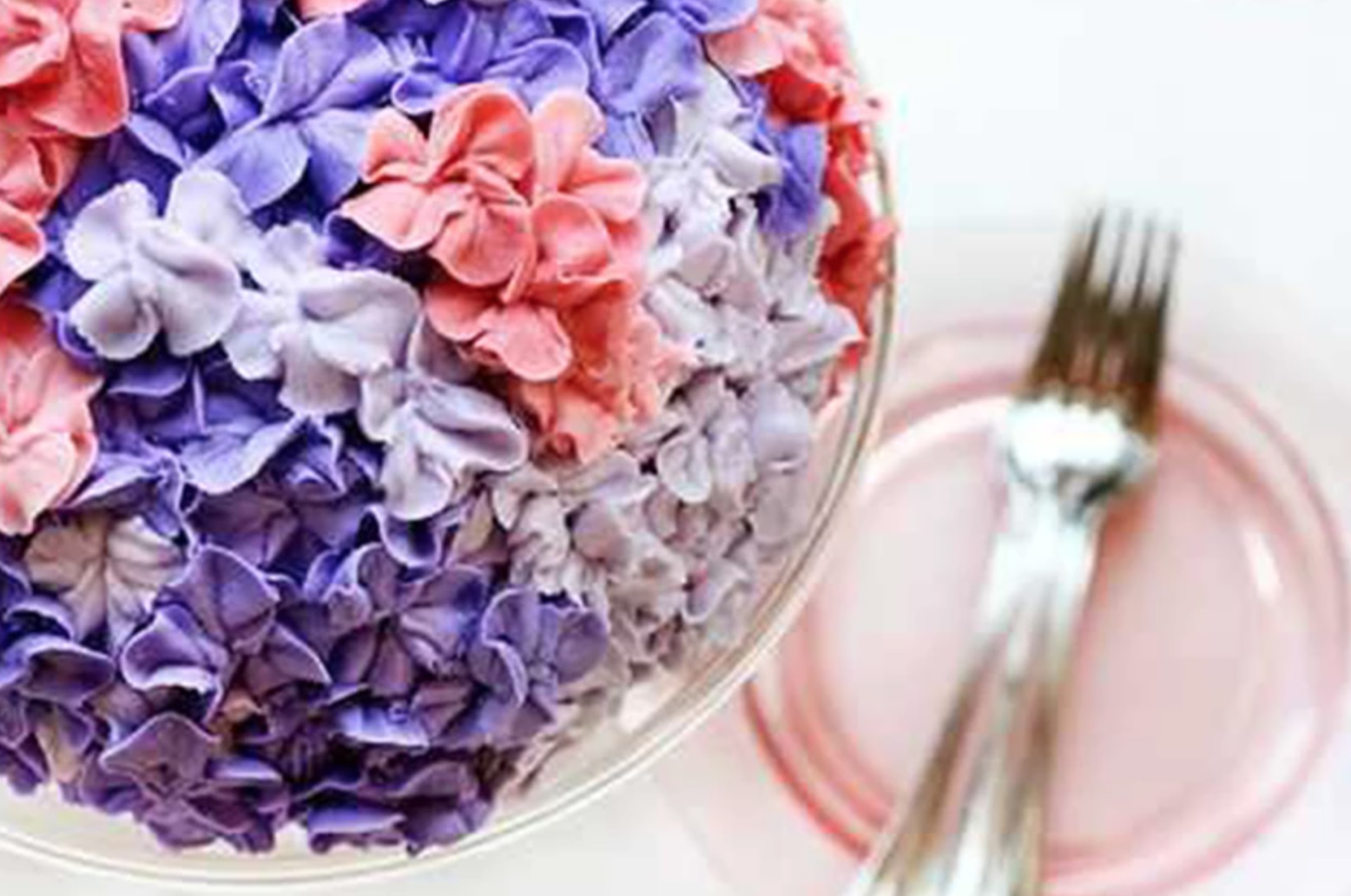 These flowers feature lots of small blossoms that when all bunched together make a big fluffy ball. Stripe your piping bag with at least two colors, then pipe the petals in sets of four to get a realistic look.
MAKE IT
Looking to learn cake decorating? Check out our Startup Library: Cake Decorating now!