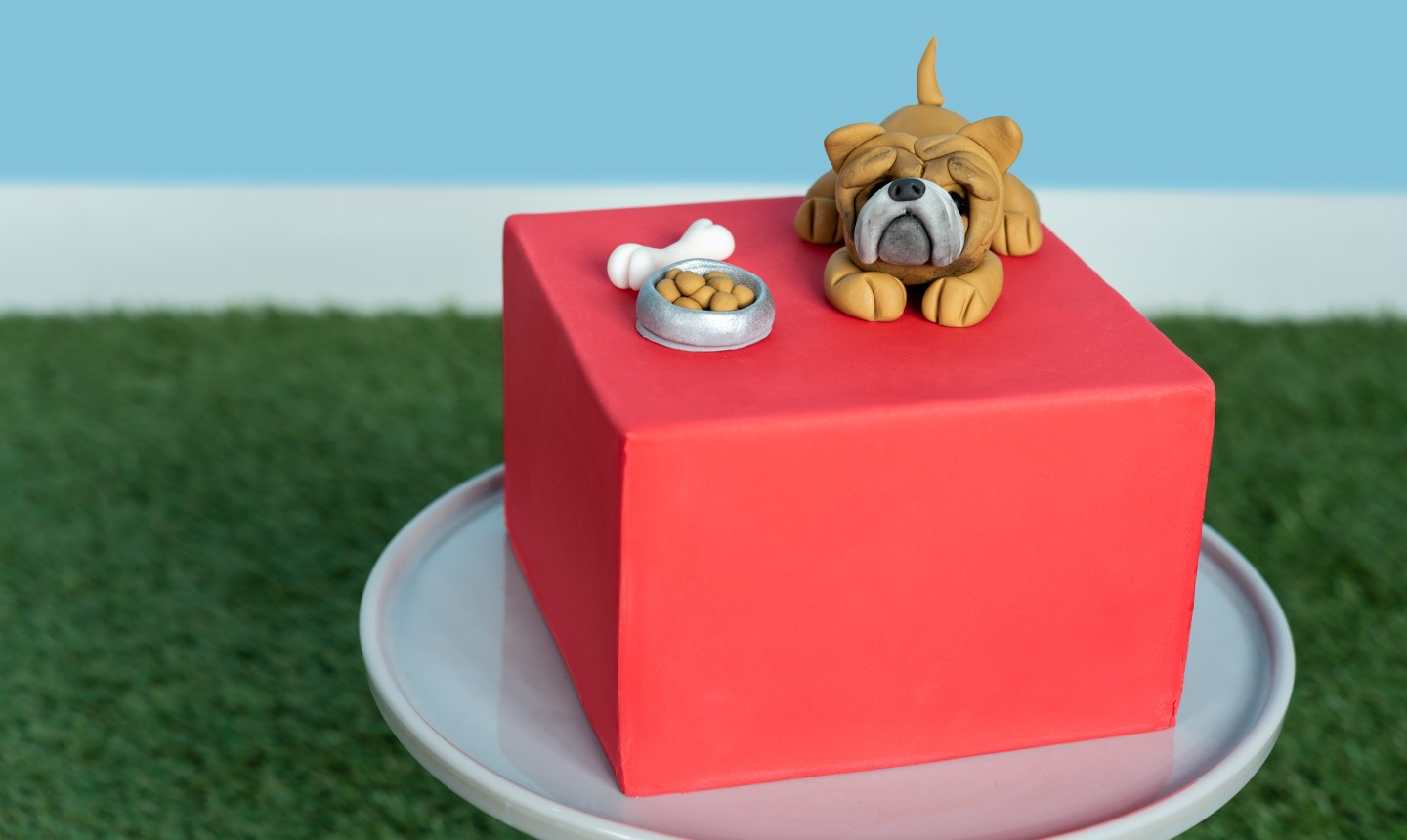 We'll let you in on a little secret: If you can mold fondant into basic shapes, you can easily combine those shapes into some pretty fun cake toppers. Whether you need one for a baby shower, birthday party or wedding, we have an idea — and a how-to! — for every cake-worthy event.
1. Lucky Ducky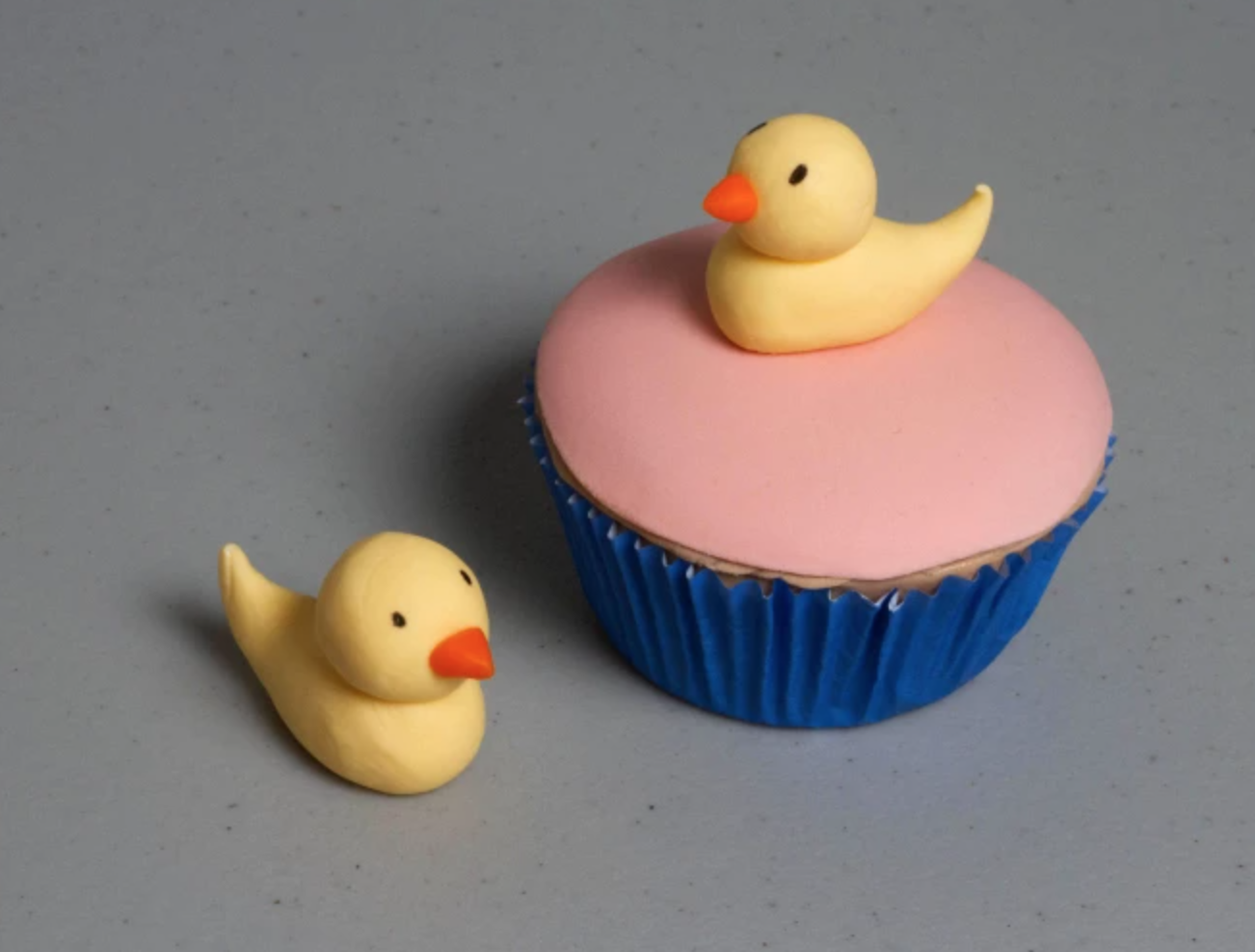 Three tear drop shapes — one each for the body, head and beak— are all you need to make a classic yellow duck. Just be sure to watch your proportions: the key to his cuteness is making the head about half the size of the body, and molding a teeny-tiny beak!
MAKE IT
2. Ombré All the Way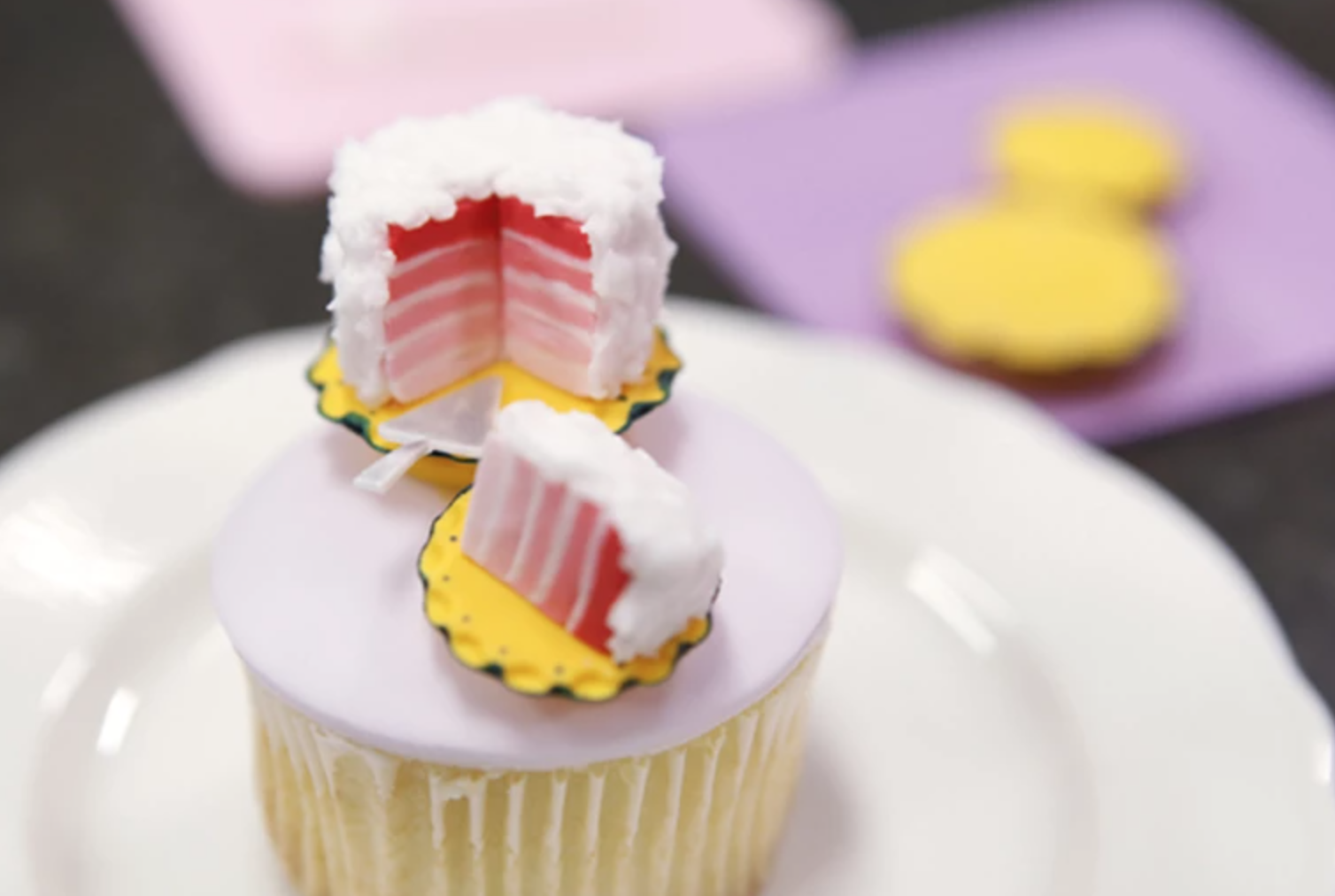 A cupcake topped with a mini cake? Now that's a two-for-one special! Use a fondant roller to make each cake layer about 2mm thick (you can mix in a little tylose powder to thin your fondant if needed) before cutting them into circles and stacking.
MAKE IT
3. Monkey Business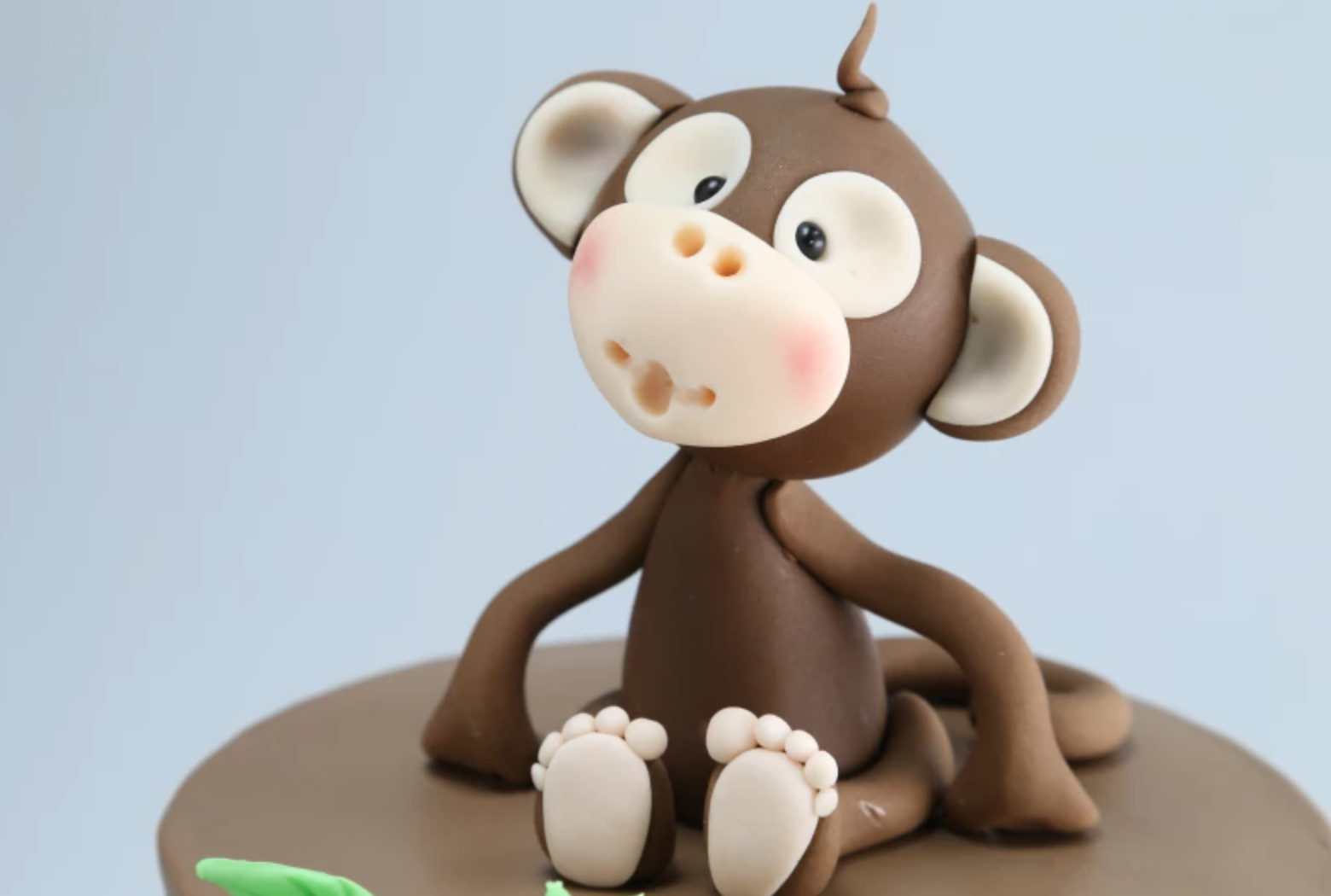 Hey cutie! Make this adorable creature by stacking an oversize head on a smaller body. Just remember to insert a wooden skewer through his body, using the pointy end to attach the head, to keep him from toppling over.
MAKE IT
4. Love Birds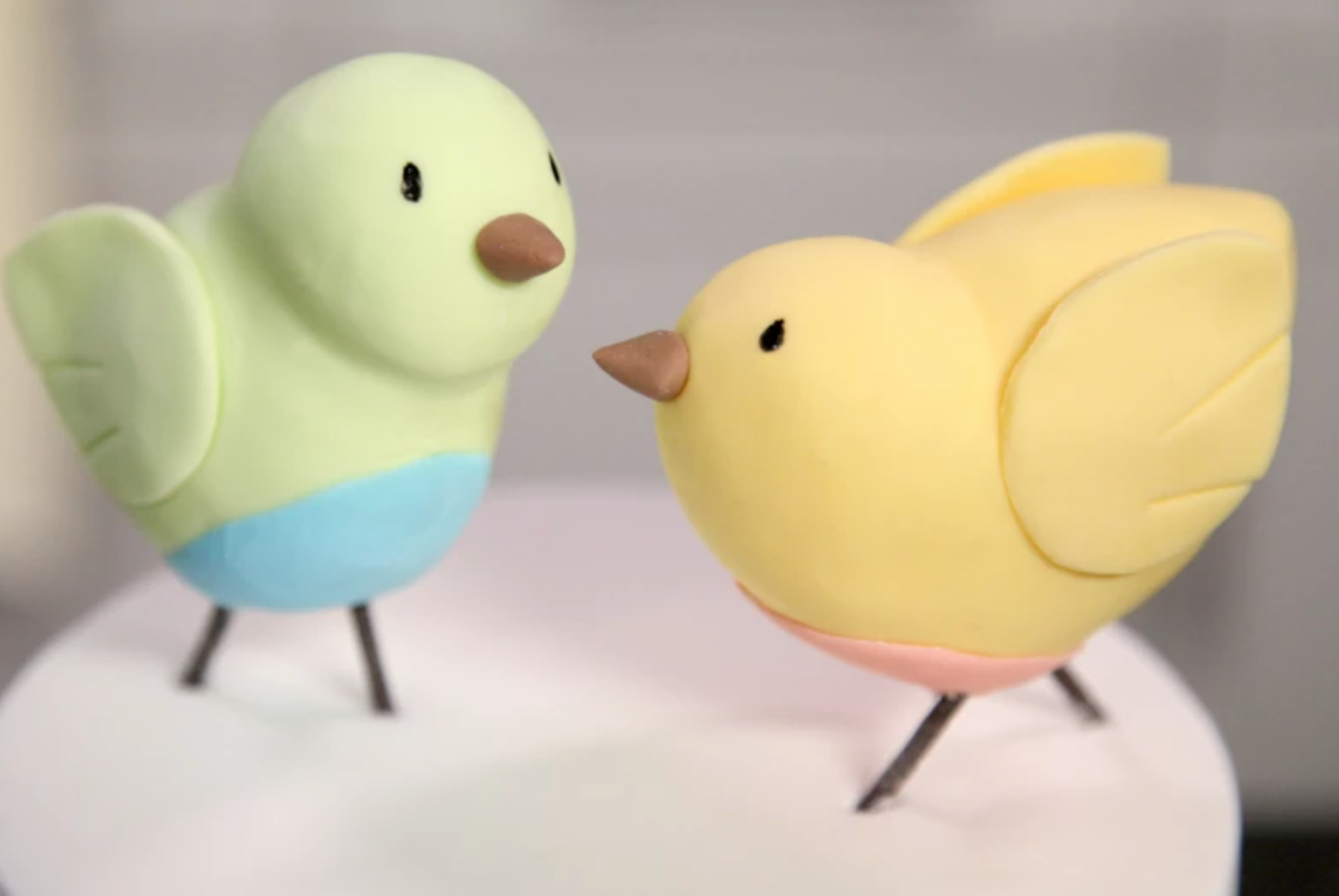 A little birdie told us these adorable figurines are more of an exercise in *sculpting* than cake decorating. Why? You'll actually carve the shape out of Styrofoam before covering it in fondant. Fun!
MAKE IT
5. Doggone Cute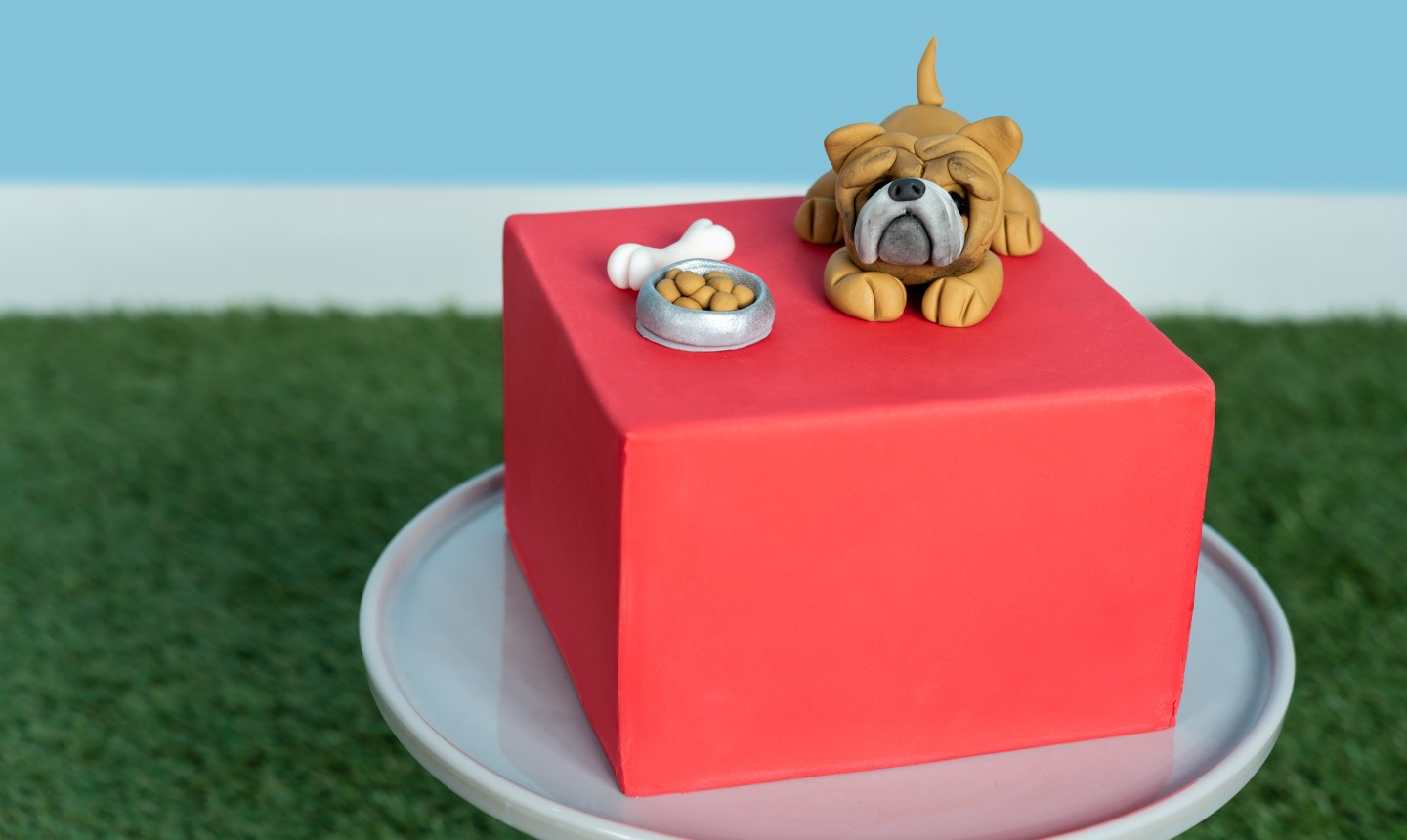 To get this bulldog's wrinkly look juuust right, you gotta nail the muzzle. Create it out of a ball and semicircle of white fondant, then brush on black or gray edible dust for some realistic shading.
MAKE IT
6. If the Shoe Fits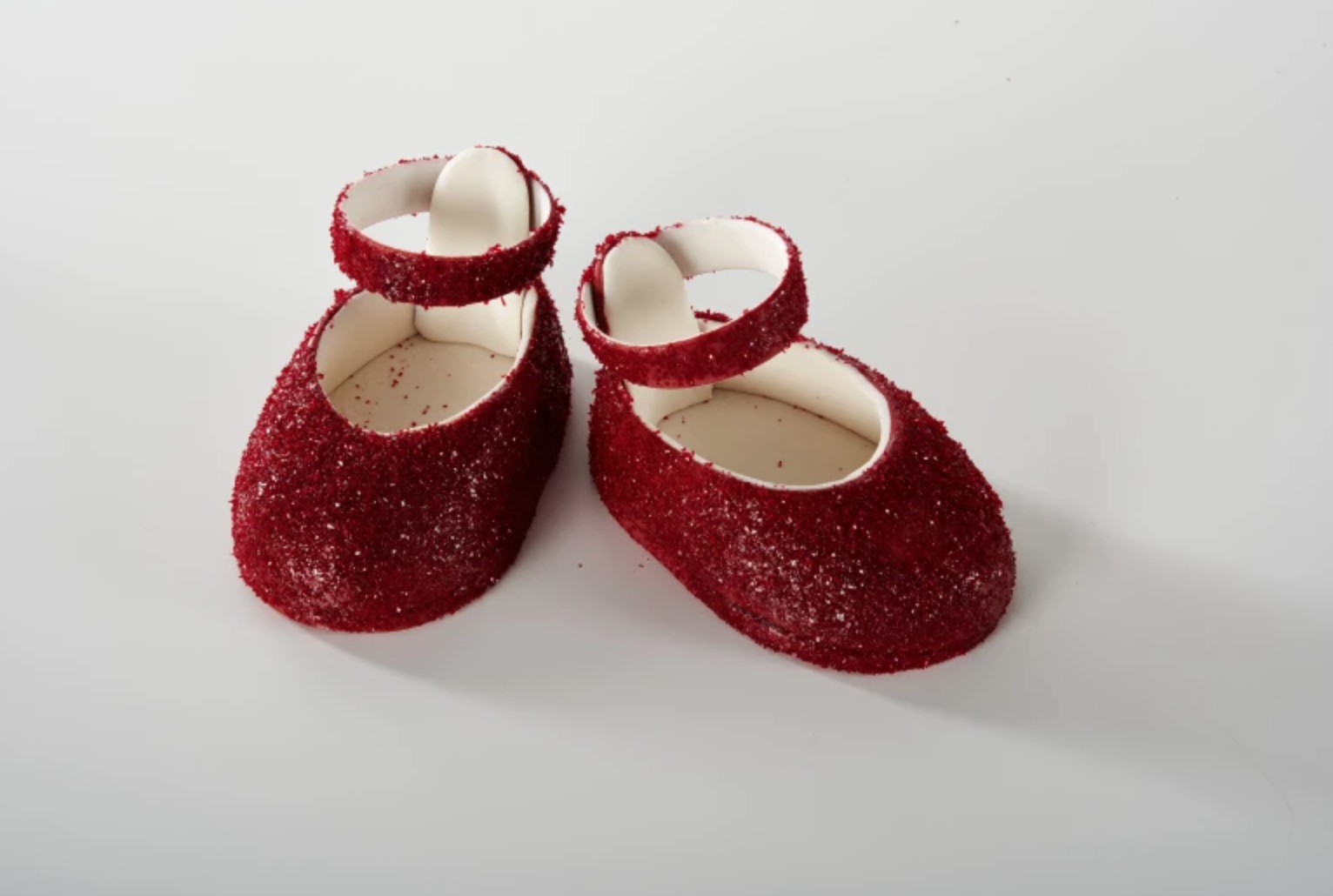 Get your girly girl on: Create the exterior of these flats in red fondant, then add a sparkly touch with piping gel "glue."
MAKE IT
7. Play Ball!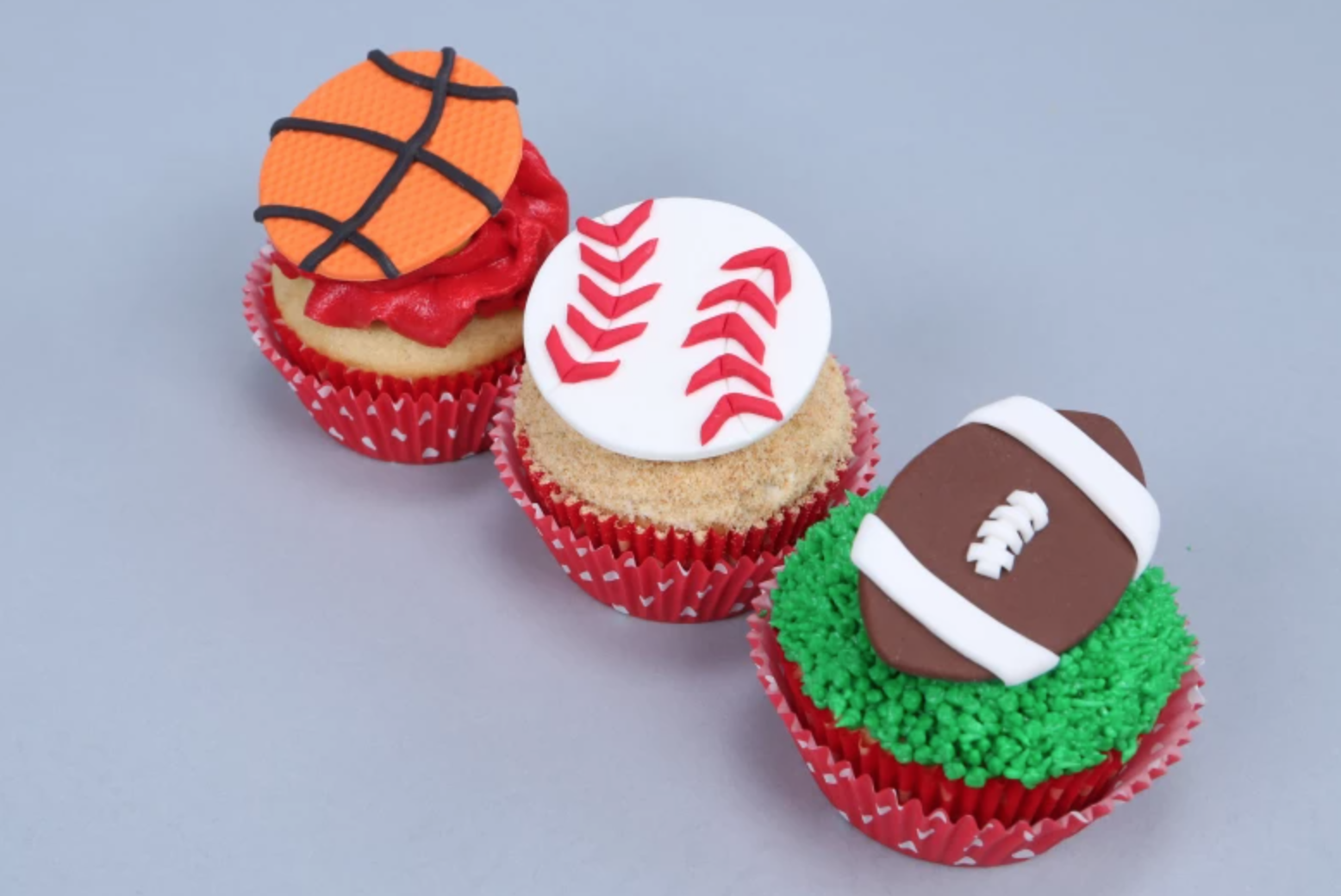 Get ready for the big game with these super-simple cupcake toppers. The magic is all in the details, so take your time shaping and utilize fun tools like an impression mat to add tons of texture.
MAKE IT
8. Put a Bow On It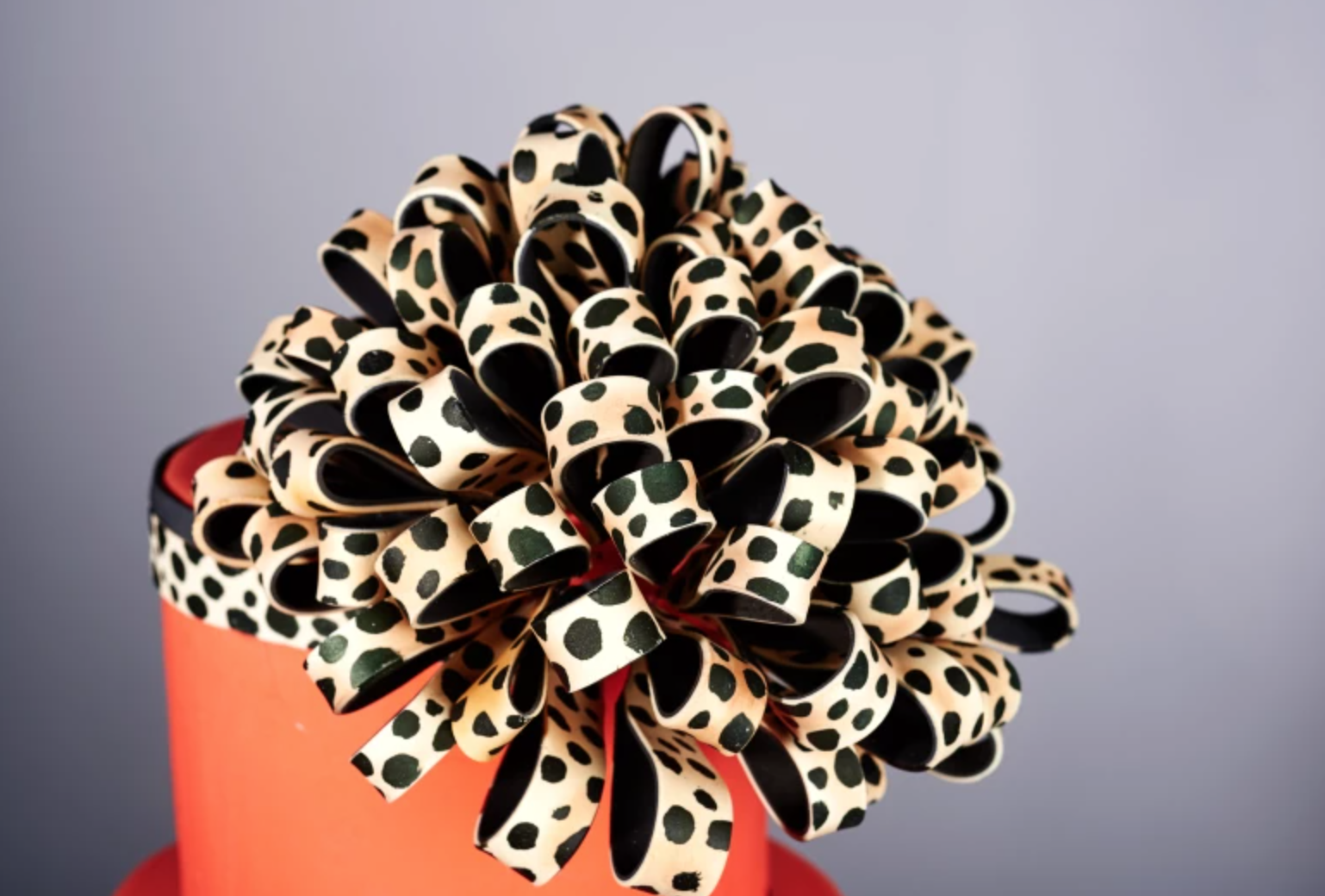 If it's good enough to top a present, it's good enough to top a cake! To make this gorgeous bow, you'll first need to cut out "ribbons" of fondant, then loop them into your design. Pro tip: place it on the edge of the cake instead of right on top for a more modern vibe!
MAKE IT
9. Monogram Magic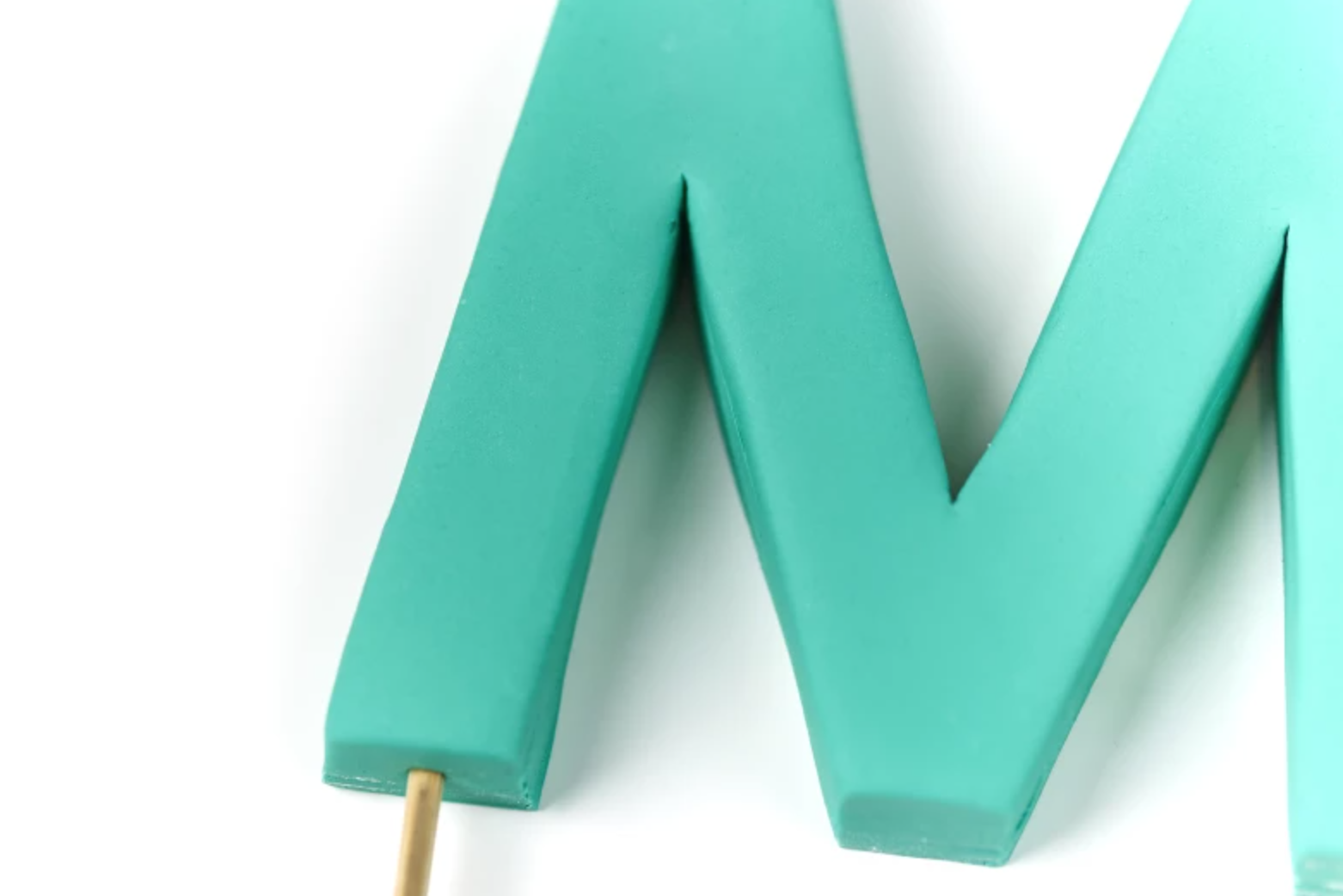 A simple monogram is a totally chic (not to mention easy) way to personalize a cake. This one is made with alphabet cookie cutters, and mounted on the cake with toothpicks. That's it!
MAKE IT
10. Get Ruffled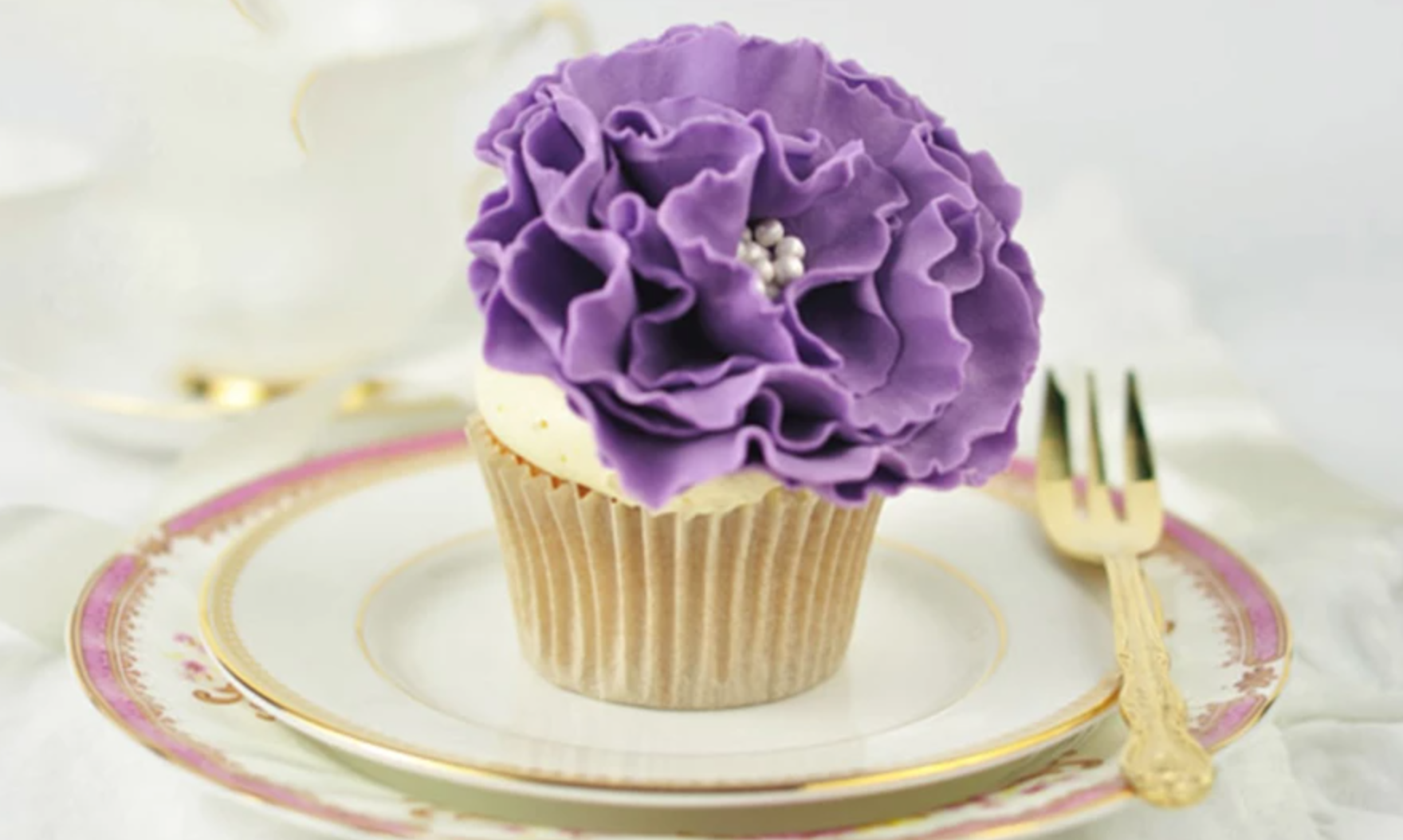 These petals are so pretty, you'd almost think they were real! Make a ruffled flower for cupcakes, or put together a whole bouquet if you're topping a cake.
MAKE IT
11. Giant Giraffe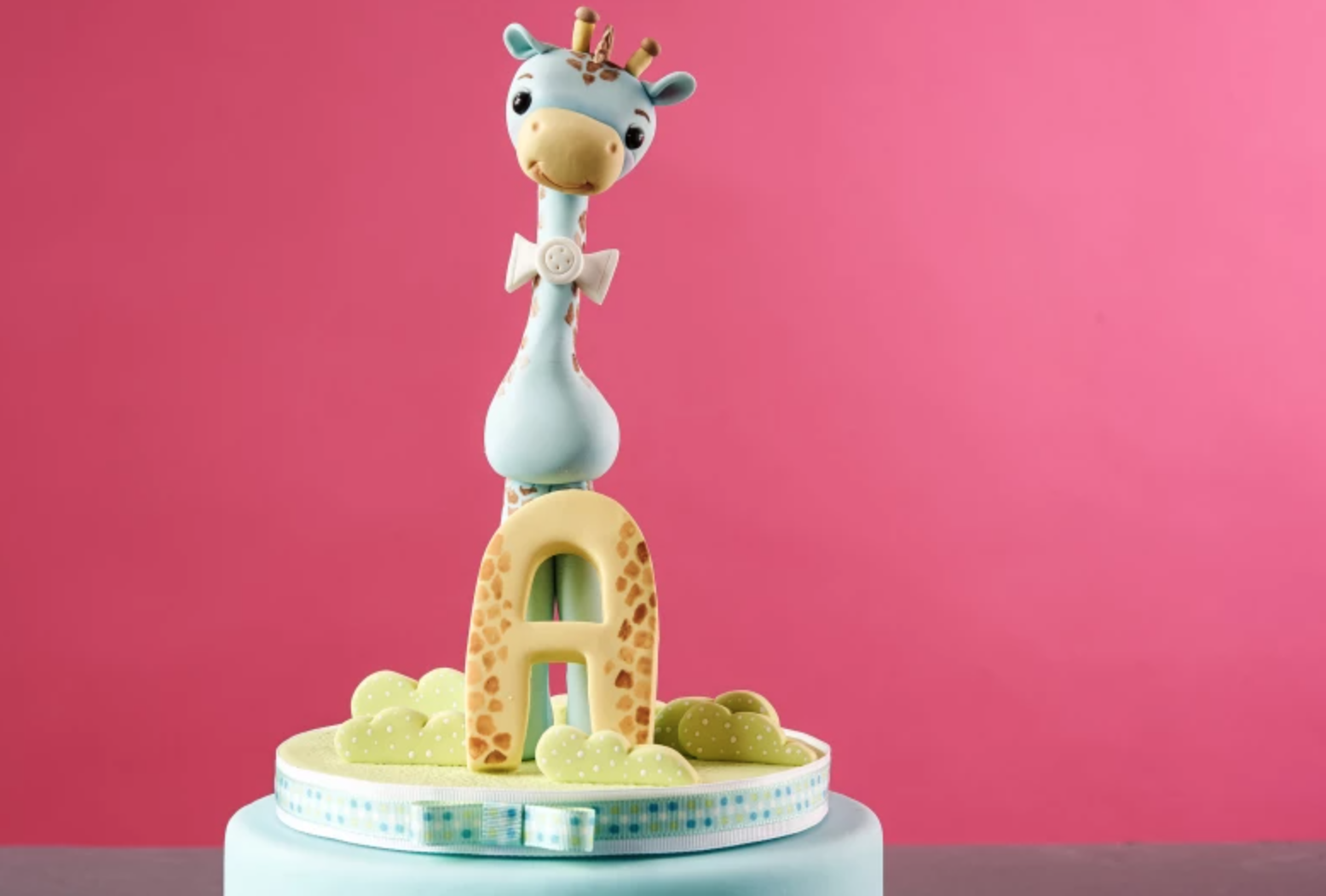 This giraffe brings the cuteness thanks to sweet eyelashes, perfect spots and an adorable bow! But underneath it all there's *a lot* of support: four different skewers keep the neck standing tall.
MAKE IT
12. Ballerina Beauty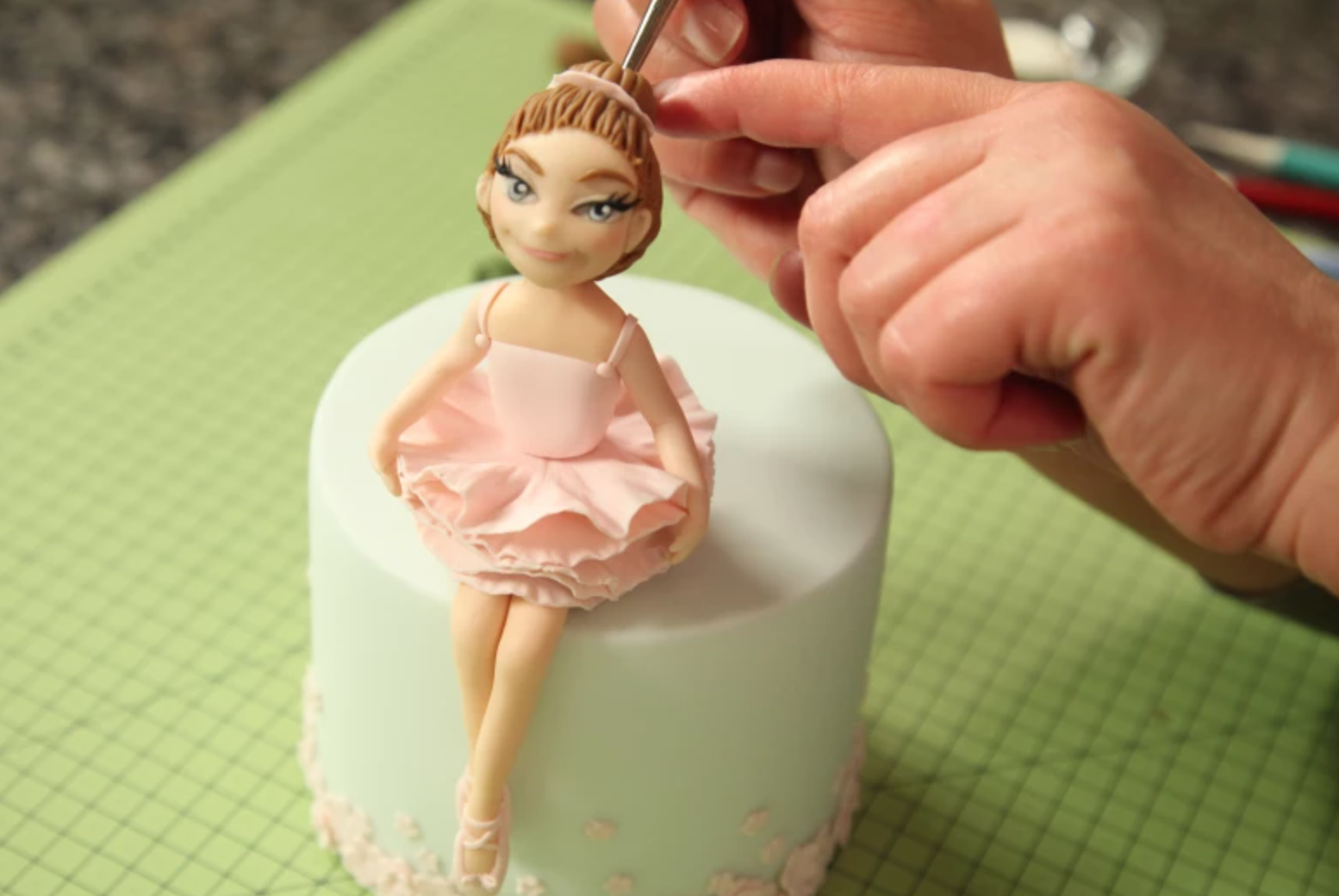 From her pink slippers to that perfect pose, this ballerina is on pointe! Her tutu has some outstanding detail — use a circle cookie cutter and a frill tool to layer up its pieces.
MAKE IT
13. Everything Elephant
The secret to this little guy: molding the head and trunk from one piece of fondant. If you don't, you risk the trunk falling off — and nobody wants that!
MAKE IT
14. Baby On Board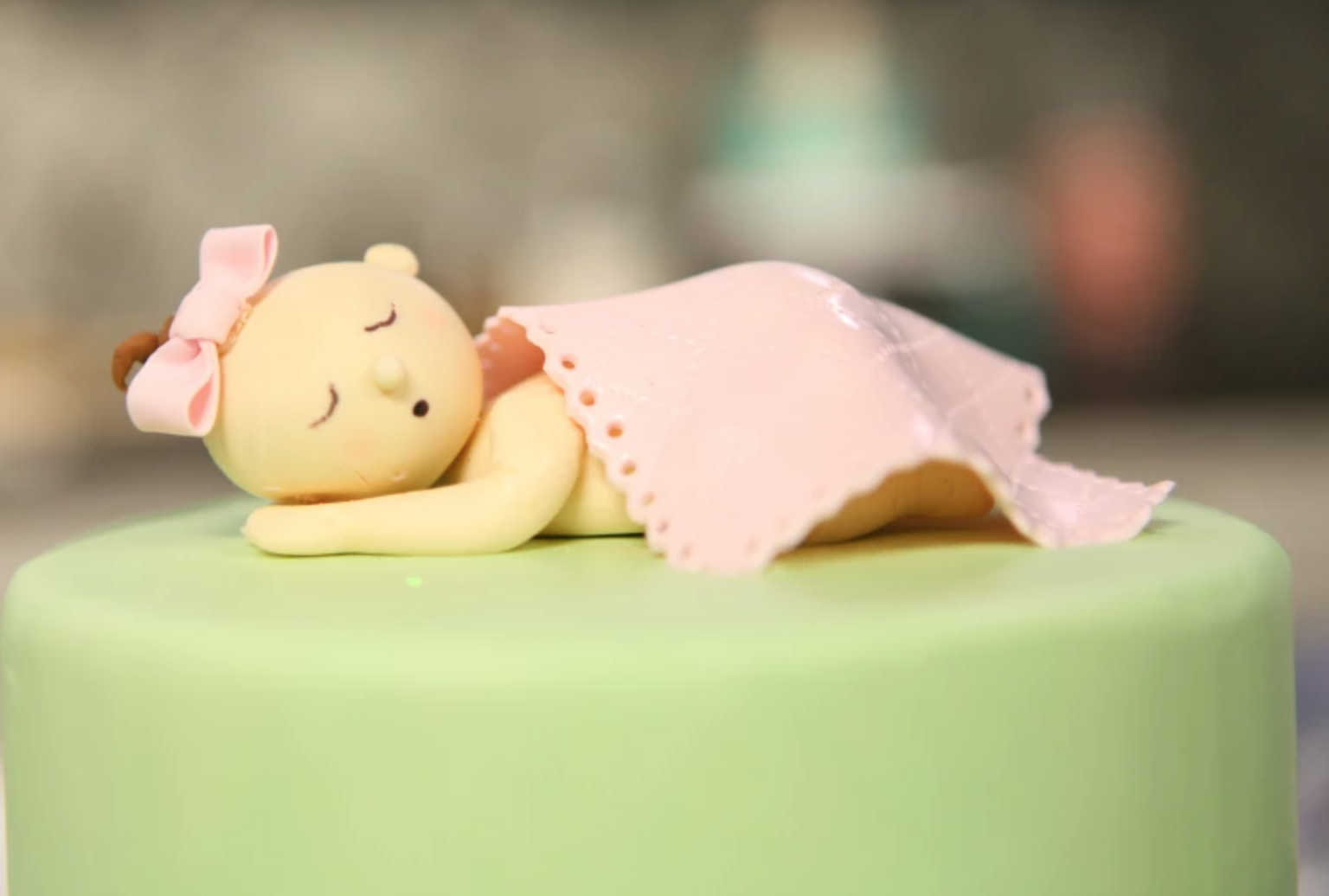 Cue the awwws. This sleeping baby cake topper starts with a tear drop-shaped body, then gets lots of adorable fondant details. Customize her blanket and bow in any color you like!
MAKE IT
15. Cat's Meow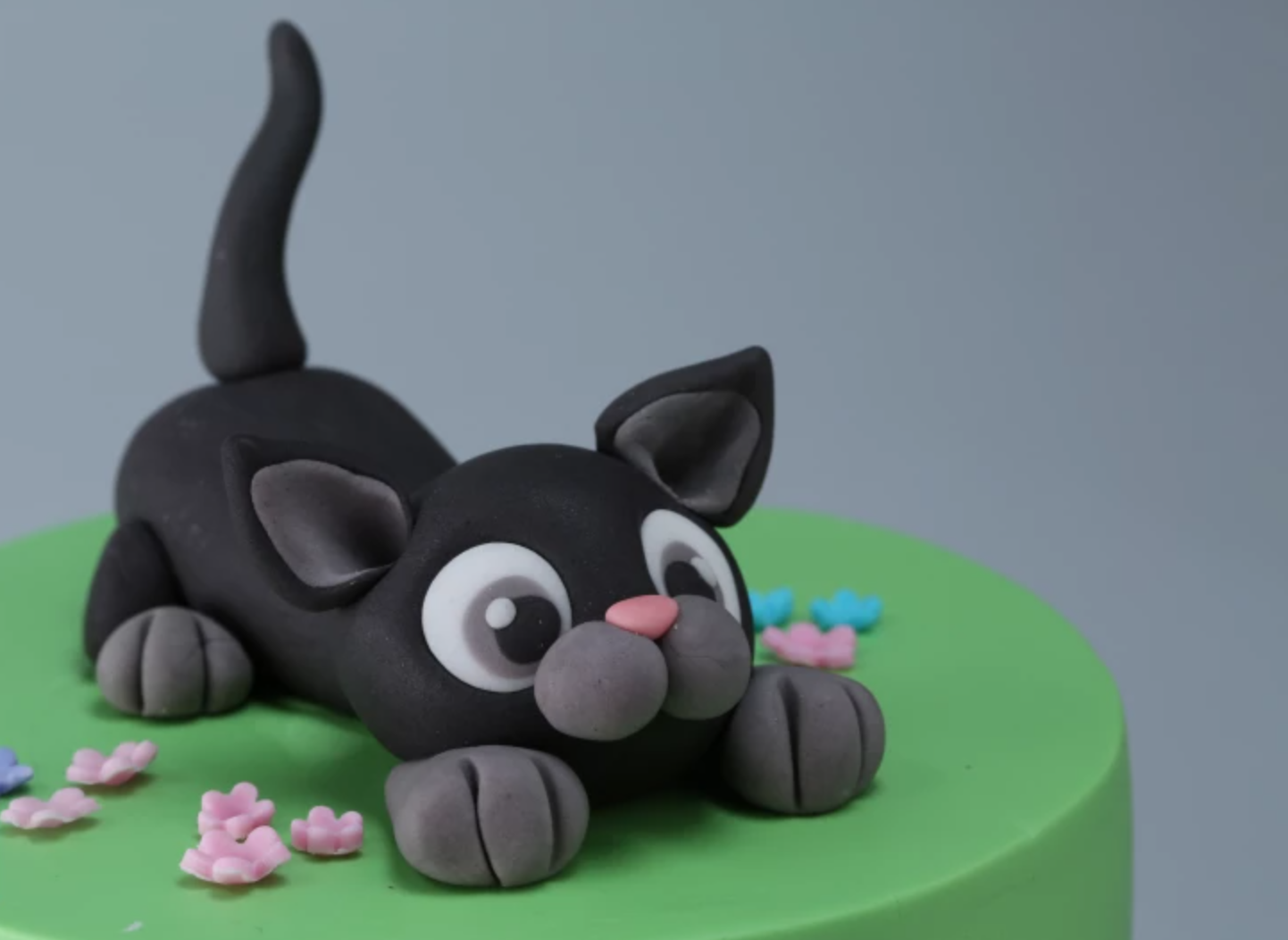 With those expressive eyes and two-toned ears, you're gonna want to pounce on this design. Start with a pear-shaped body and round head, then layer on fun details like that ever-so-curly tail.
MAKE IT
16. Pretty Pretty Princess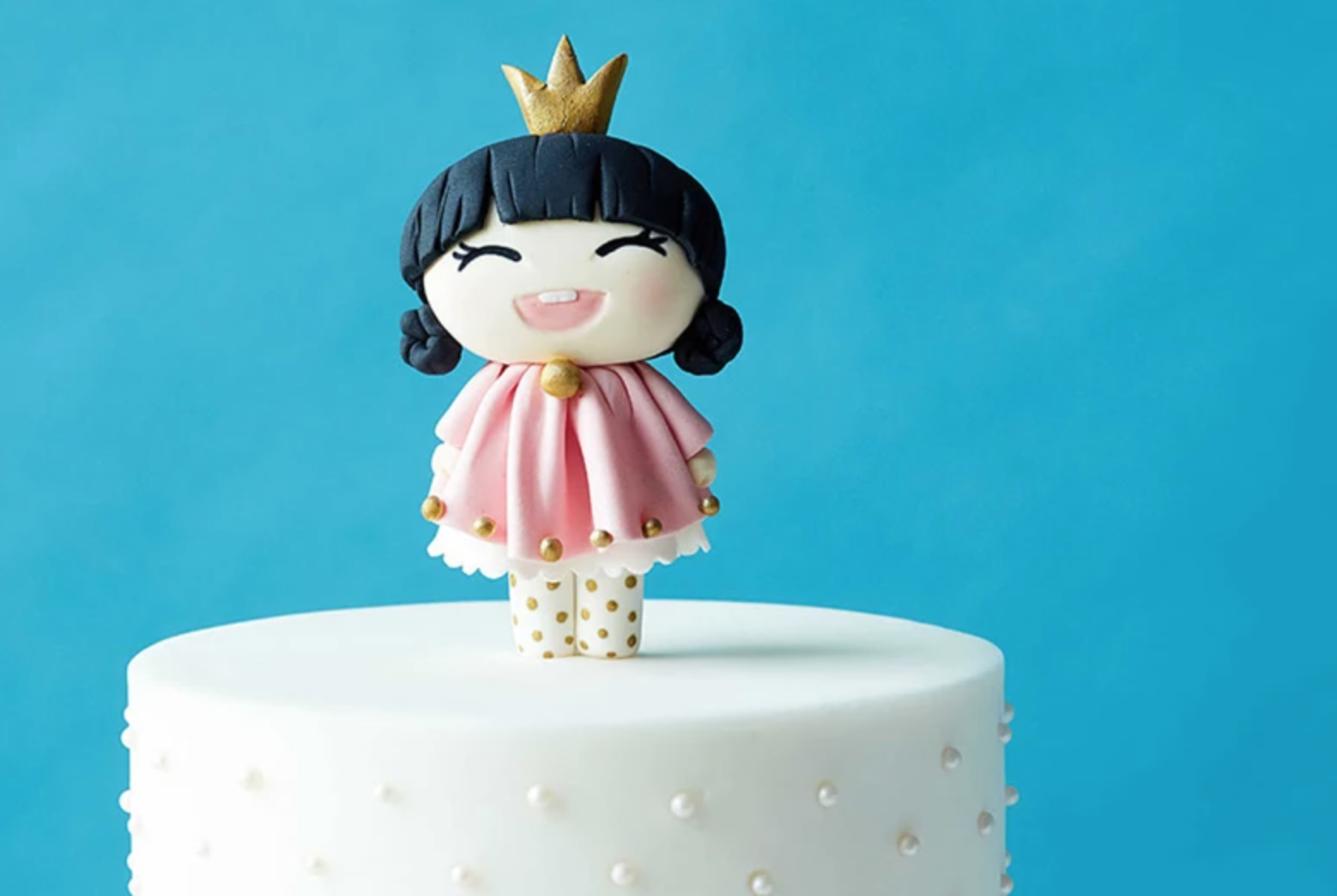 What's better than Elsa or Cinderella? An adorable princess modeled after your kiddo! Learn how to customize this cutie based on your little princess's own features.
MAKE IT