Have you ever participated in a knit-along (KAL)? It's a great way to motivate yourself to complete a project, but it's also great for networking with other knitters and getting help as you work through the pattern.
There are plenty of knit-alongs to follow online, including Craftsy's own 2016 Sock Knit-Along with Lucy Neatby or the Fall 2016 Knit-Along: Accessories with Kate Atherley (both are still available for FREE!).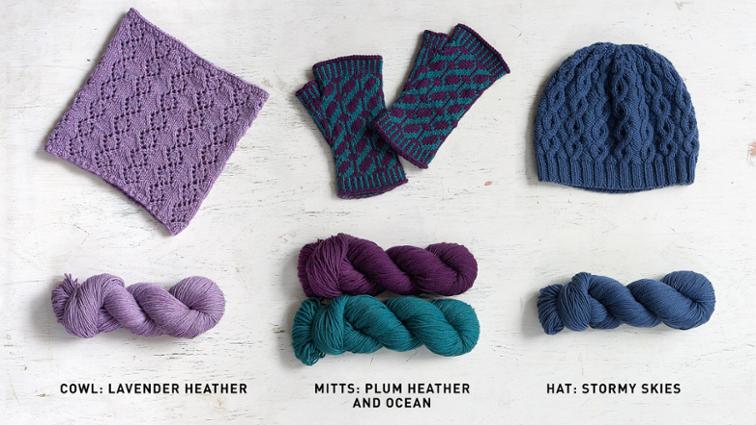 Accessories like this cowl, mittens, and hat from Fall 2016 Knit-Along: Accessories make great knit-along projects. 
If you're in the mood to connect with your knitting friends, why not host your own knit-along?
If your knitting friends are spread out across the world, an online knit-along is a great way to connect. You can even host a knit-along on your blog that's open to anyone who wants to join you. Of course, getting together with a group of local knitters can also be fun!
Here are tips for organizing your own knit-along, whether you're hosting it online or in your local knitting circle.
A knit-along doesn't have any strict rules or guidelines, but it does take a little bit of planning. Here's how to get started:
1. Choose a project.
Do you need motivation to complete a really complicated, intimidating pattern? A knit-along is a great opportunity to go for it. If you're blogging the knit-along, you can also create a poll to ask readers to weigh in on what project they'd be interested in knitting.
2. Break the project down into small, manageable steps.
One benefit of knit-alongs is that they break a big projects into smaller pieces to make it easier — and less overwhelming — to complete. A sweater knit-along, for instance, might be broken down into parts like this:
Choosing yarn
Swatching
Casting on
Knitting the body
Knitting the sleeves
Finishing
Participants shouldn't feel pressured to stick to the schedule, but it's a great way to try to keep all the knitters on the same page.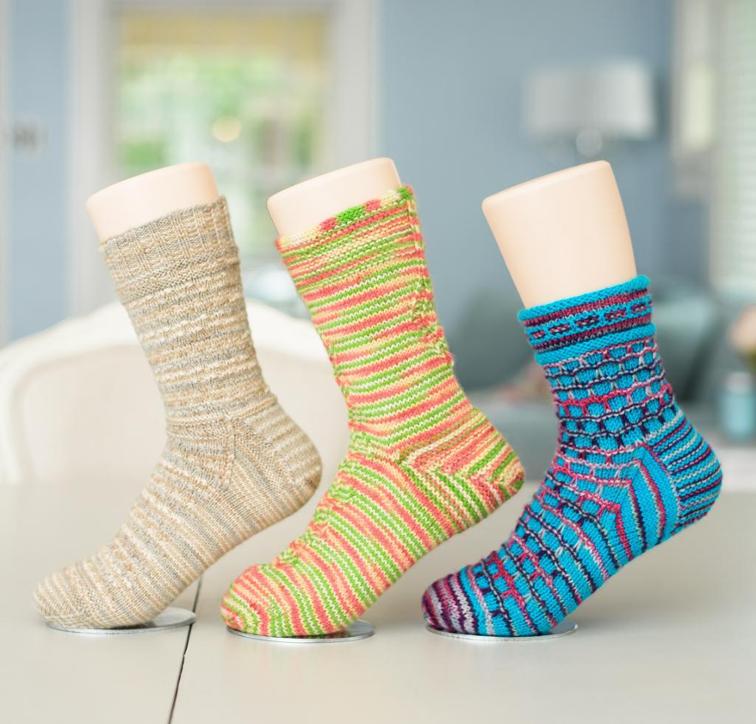 Socks like the ones from the 2016 Sock Knit-Along pictured here are great knit-along projects for beginner sock knitters.
3. Set up check-in dates.
Part of the knit-along's motivation is that participants can check in on each other's progress. Your knit-along could have a weekly or monthly check-ins depending on the needs of the group. No matter how often your check-in is, be sure to set up the dates before the knit-along begins so knitters can start planning.
If you're hosting the knit-along in person, consider meeting up several times during the knit-along. You can admire everyone's progress, and it's also a good opportunity to help knitters who might be stuck in a particular spot of the pattern.
4. Choose a platform.
You'll need a place to share photos of your group's progress, like a Facebook group or Flickr group. You can also start your own hashtag on Instagram. Just be sure it's a hashtag that isn't used by a lot of other knitters. So for example, #FebruaryKnitAlong or #FebruaryKAL is probably very popular, so you'll want something more specific.
Even if you're hosting a knit-along in person, a platform to post photos is still fun. It can not only encourage knitters, but it's also a good place to troubleshoot problems that group members might have between meet-ups.
5. Show off the finished projects.
Finished projects can be shown off on the same platform you used to share progress photos. If you're blogging the knit-along, you might even want to create a gallery that's open to the public where everyone can view the beautiful finished projects.
Have you ever hosted or participated in a knit-along? Would you do it again?