There's something so comforting about a chunky knit blanket. The texture of those bulky yarns makes us want to curl up by a fire and wait out the winter with our hot chocolate.
Not only are chunky knit blankets perfect for warmth and home decor, but they have one other majorly lovable quality: Because the yarn is so bulky, you can stitch a sizable blanket over a weekend.
Whip up to one of these soft chunky knit blankets to keep cozy.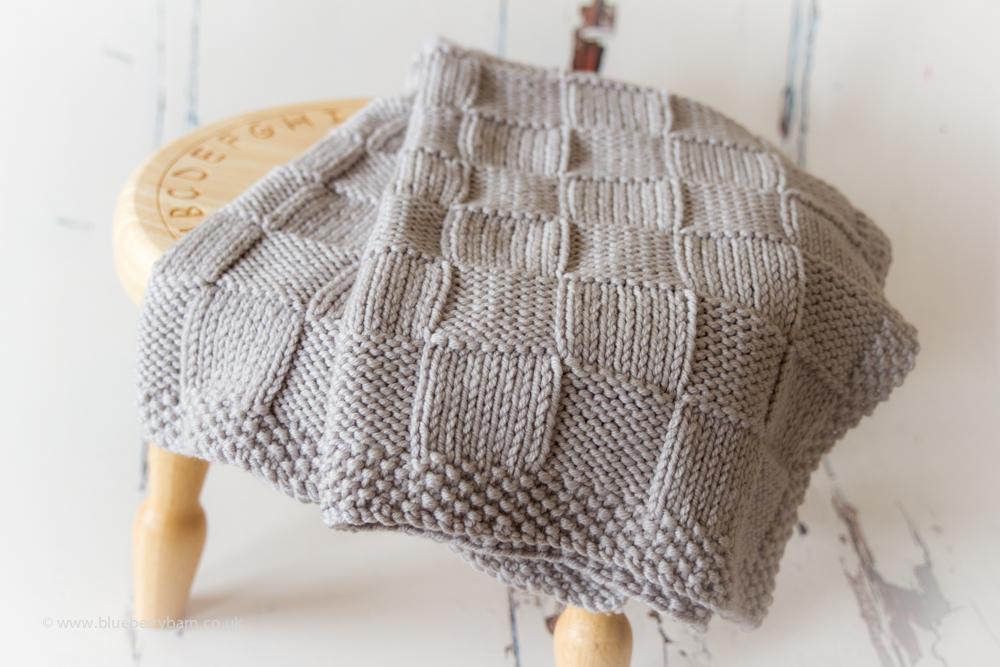 Photo via Blueberry Barn
1. Chunky Checks Baby Blanket
If you can knit and purl, you can follow along with this pattern. A simple switch of the stitch creates the squares of the blanket, so there's no sewing. Just weave in the ends and you'll be all set!
Get the pattern here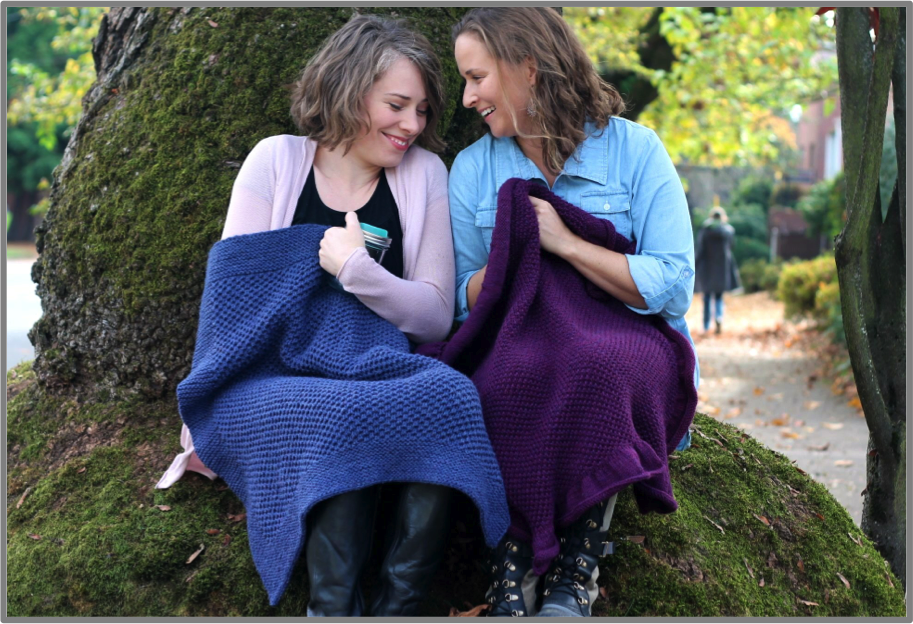 Photo via KatherineLeek
2. Lazy Sunday Blanket
Fluffy one-color brioche gives this blanket extra softness and extra thickness. There are two edging options: a plain garter stitch or a fancier ruffle. There are instructions provided for knitting the blanket either in a chunky weight or a worsted weight. New to brioche? Check out Mercedes Tarasovich-Clark's Brioche Knitting Made Easy class for step-by-step guidance through this cool technique.
Get the pattern here
Photo via DaisyGrayKnits
3. Snuggly Chunky Cable Blanket
Holding two strands of bulky yarn together throughout this pattern makes a twice-as-chunky blanket. If you're new to cabling, this is a great way to practice since the stitches move quickly. You'll be able to see immediate progress!
Get the pattern here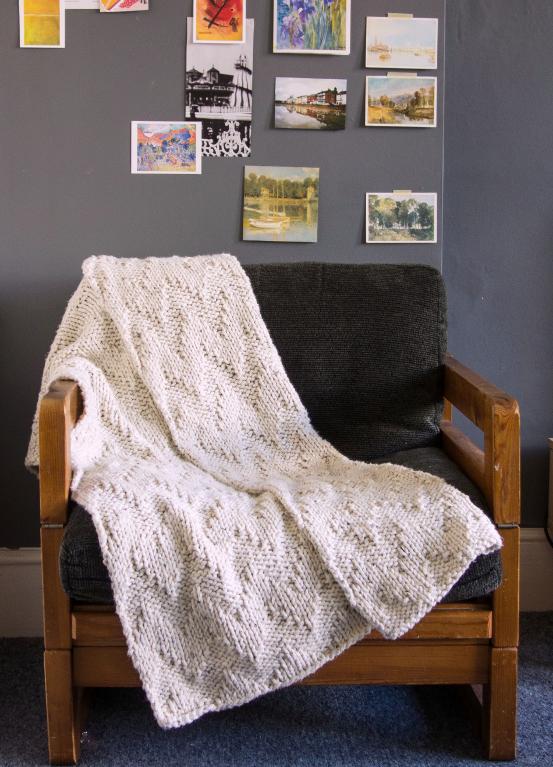 Photo via anna_rave
4. Laurie Blanket
Designer anna_rave designed and knitted this blanket for a friend's father who was fighting cancer. In his memory, all proceeds from the sale of this pattern will go to cancer research. Like any chunky blanket, it will work up quickly, making it a perfect gift for anyone you know who needs some warmth.
Get the pattern here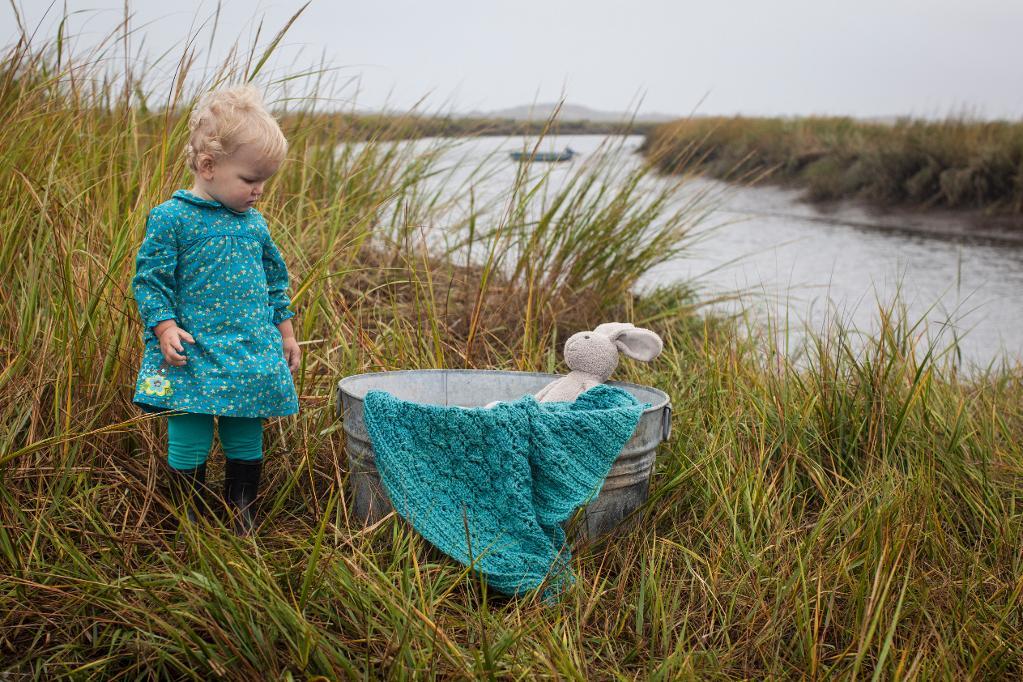 Photo via Mac N Me
5. Pine Island Blanket
Lace knitting can be intimidating, but lace knitting with chunky yarn? Not so scary! This is a great choice for knitters who want to try lace knitting for the first time. The sample above was stitched with a blend of baby alpaca, wool and silk for ultimate coziness. 
Get the pattern here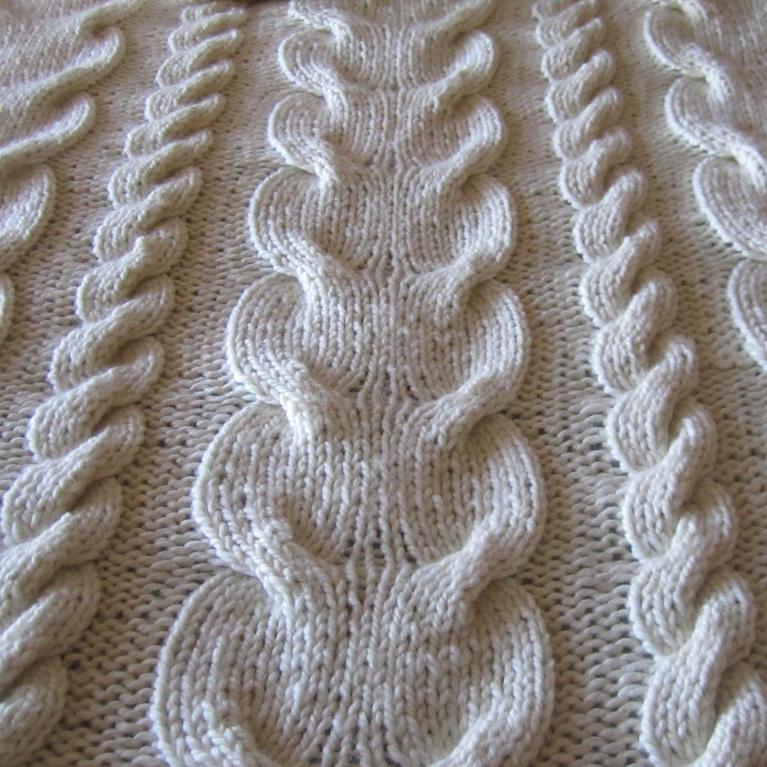 Photo via Ladyship Designs
6. Super Chunky Cable Throw
The texture of cables alone is enough to make you want to curl up with a cup of tea. Add a chunky yarn to the mix and you'll have beautiful chunky cables that unite to make up your new favorite blanket. This is definitely a blanket to keep handy on the back of the couch!
Get the pattern
Photo via 5410 Studio
7. The Boulevard Blanket
This design puts an interesting little spin on garter stitch, making it perfect for those who are ready to take their skills to the next level. Give it a try if you can knit and purl — and if you're bored with all those other plain boring patterns for beginners.
Get the pattern
8. Cable Comfort Throw
Cabled and comfy, you can't say no to this throw! This popular kit includes the knitting pattern and all the yarn you'll need to complete this project. 
Get the pattern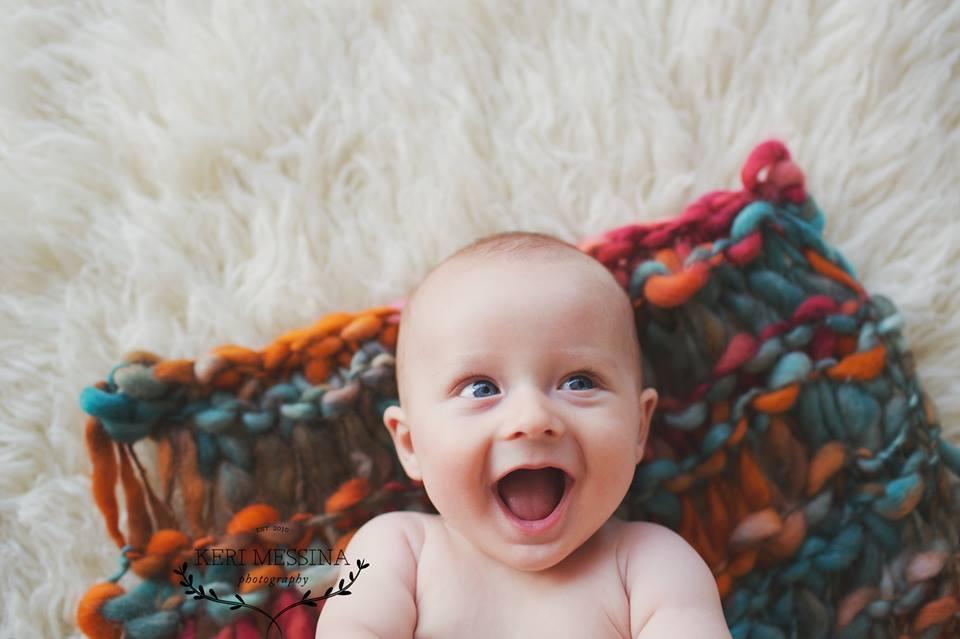 Photo via Petalknits
9. Briar Handspun Blanket
This is your chance to show off that gorgeous chunky yarn in your stash that you've been saving for years. The yarn pictured here is custom dyed, but you could also use a luxury yarn or an art yarn. The pattern includes a link to a how-to video, so it's a nice pattern for a beginner or a knitter who's working with a fancy yarn for the first time.
Get the pattern here
Photo via deniza17
10. Patchwork Knitting Cozy Blanket
Mmm, yummy! When I look at this cozy blanket, I immediately want to cozy up with it on the couch while I watch one of my favorite movies. This blanket involves a lot of seaming since each piece is a separate panel. The pattern is ideal for projects on the go because you can seam one small panel at a time, then sew them all together at home.
Get the pattern here