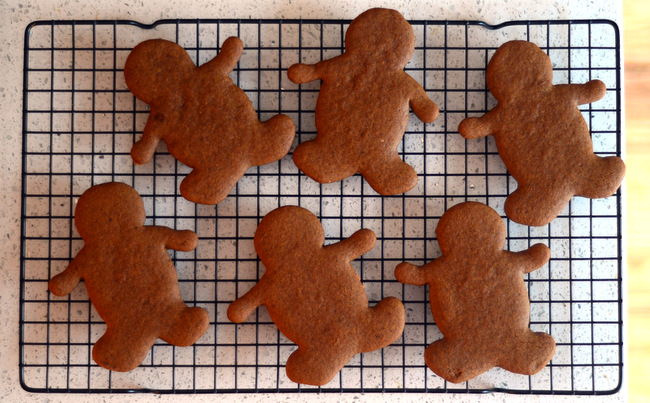 It's not Christmas without gingerbread. Whether you decide to build and decorate an entire mansion, or just stick to quick-and-simple (but still adorable) cookies, it's a must-make for the holiday.
And while most gingerbread cookie recipes contain wheat flour, we've come up with a tasty version that's completely gluten-free!
Gluten-Free Gingerbread Cookies
Yield: about 24 cookies
Ingredients
2½ cups gluten-free all-purpose flour mix
½ teaspoon baking soda
½ teaspoon salt
1 teaspoon ground ginger
1 teaspoon ground cinnamon
½ teaspoon ground cloves
¼ teaspoon freshly ground nutmeg
½ cup butter, room temperature
½ cup light brown sugar
½ cup molasses
¼ cup water
Instructions
1. In a medium bowl, sift together flour, salt, baking soda and spices.
2. In a large bowl, cream together butter and sugar until light. Beat in molasses and water, then gradually blend in the flour mixture until a smooth dough forms. Dough will be slightly sticky.
3. Divide dough into two or three pieces, cover with plastic wrap or place in small plastic bags, then refrigerate for at least 2 hours, until firm.
4. Preheat oven to 350 F. Line a baking sheet with parchment paper.
5. On a lightly gluten free–floured surface, roll out dough to just under ¼" thick. Use cookie cutters of your choice (3″ – 4″ gingerbread cookies are a good size) to cut dough.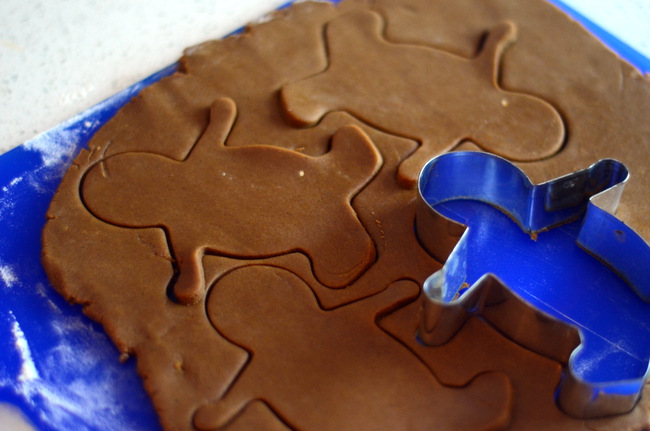 Good to Know: The dough can be gathered up and re-rolled several times. After rolling it out once or twice, however, the dough may start to become a  bit soft, especially if your kitchen is warm. Pop the dough back into the refrigerator or freezer for a few minutes to firm it up, if necessary.
6. Bake for 9 – 12 minutes, depending on size of cookie cutter, until cookies are firm around the edges.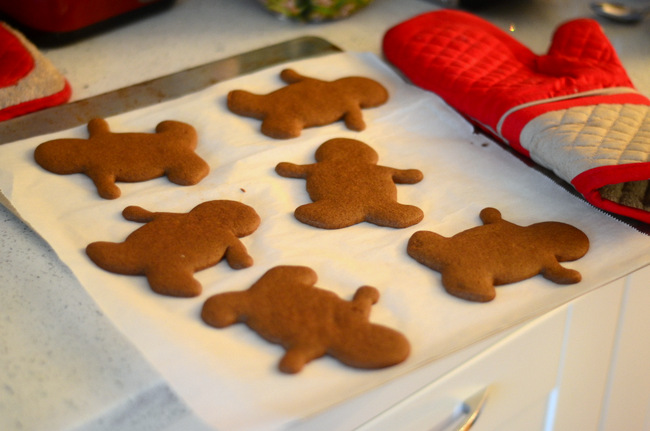 Allow cookies to cool on the baking sheet for 5 minutes before transferring to a wire rack to cool completely. When cooled, they're ready to decorate!