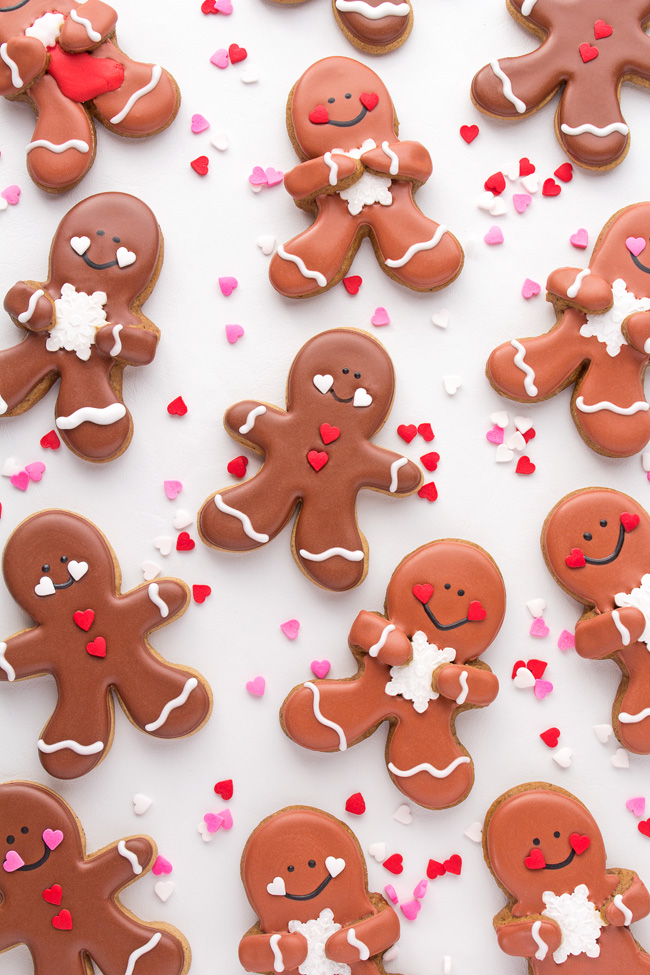 There's a lot to love about gingerbread cookies, whether served on their own or as part of a larger gingerbread house project. Either way, these little guys' royal icing smiles and heart-shaped cheeks are the perfect way to celebrate the holiday season.
Gingerbread Men
Level: Easy
What You Need
Gingerbread dough (use our recipe)
Gingerbread man cookie cutter
Rolling pin
Spice-colored royal icing in piping and flooding consistencies
White piping consistency royal icing
Black piping consistency royal icing
Couplers
Piping bags
#2 piping tip
Large snowflake sprinkle or candy
Heart sprinkles
Brown, red, black and ivory food gel color
Parchment paper of a silicone mat
Edible food-safe marker (optional)
Instructions
1. Bake the Cookies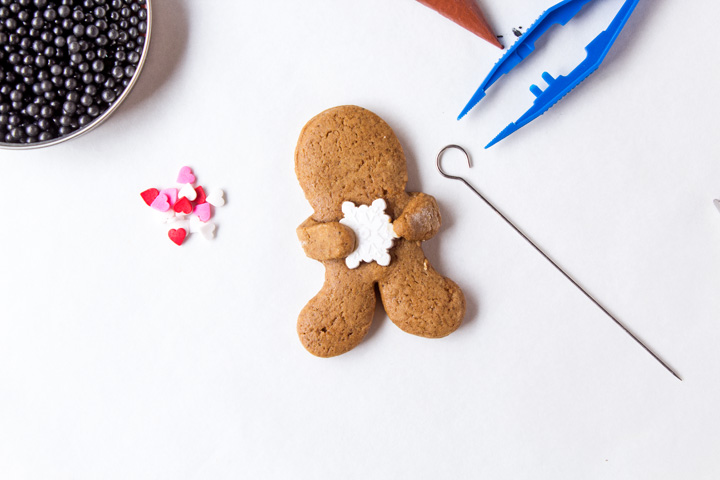 Make the gingerbread cookie dough according to your recipe instructions. Roll out the dough and shape the gingerbread men with cookie cutters. Place a jumbo snowflake sprinkle on the gingerbread man's tummy and carefully fold the arms over it.
Place the cookies on a baking sheet lined with parchment paper or a silicone mat. Bake according to your recipe's directions. Let the gingerbread cookies cool completely.
2. Make the Royal Icing
Mix the royal icing. You should have black and white royal icing in piping consistency, and a spice brown color (mix brown, ivory and red food gels) in piping and flooding consistency.
Pro Tip: You don't have to stick to one gingerbread color. Make a lighter color and a darker color for added personality in your platters.
Place all the icing in piping bags fitted with couplers and a #2 decorating tip.
3. Pipe the Outline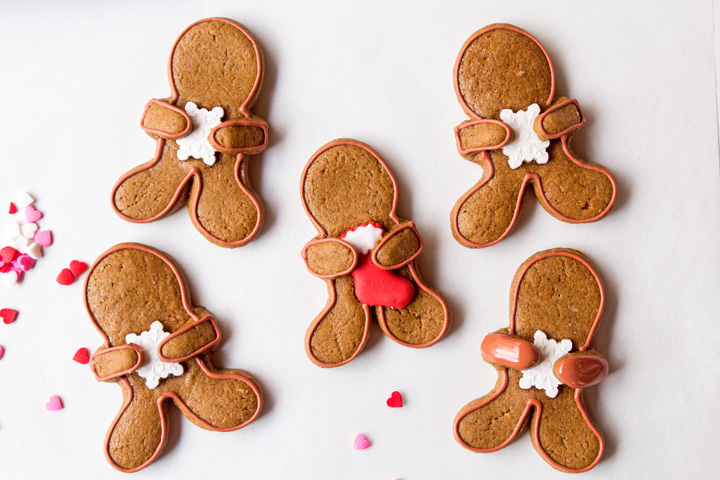 Outline the body and arms with the spice brown icing and let dry. (This will help the icing to stay on the arms without rolling off the sides.)
4. Flood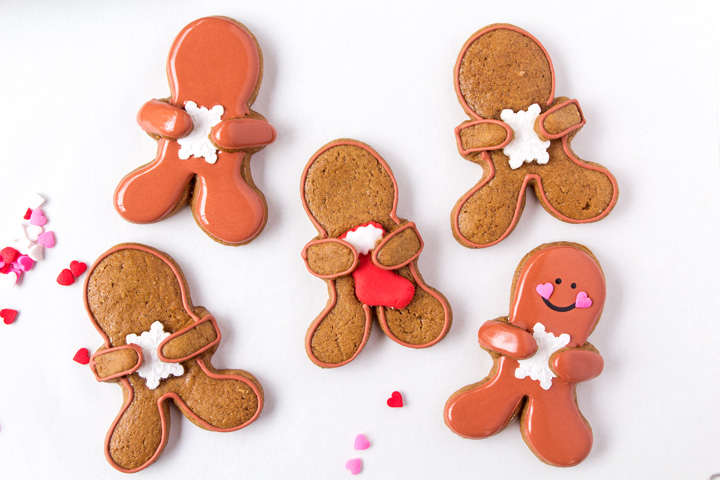 Flood the body of the gingerbread men cookies with spice brown icing. While it's still wet, add the eyes and mouth with black icing.
Pro Tip: If you're not comfortable with the wet-on-wet icing technique, you can always wait for the cookie to dry and add the smile and eyes with an edible food-safe marker.
5. Finish the Face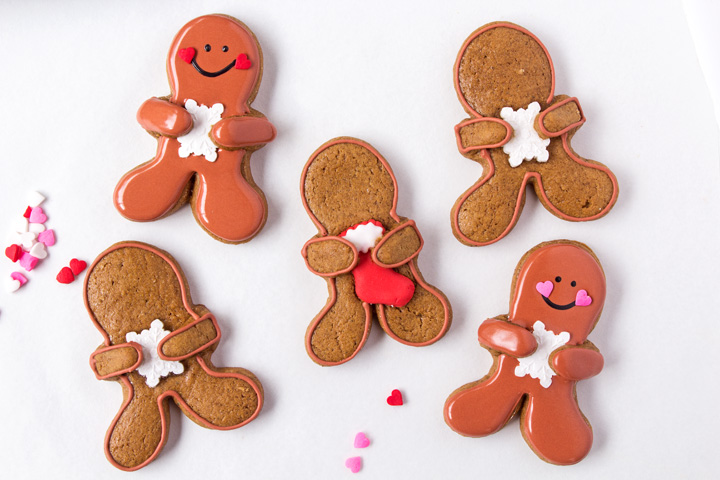 Place a heart sprinkle on each side of the mouth, then let the icing dry completely — this can take up to 24 hours, depending on the humidity of your climate.
6. Add Detail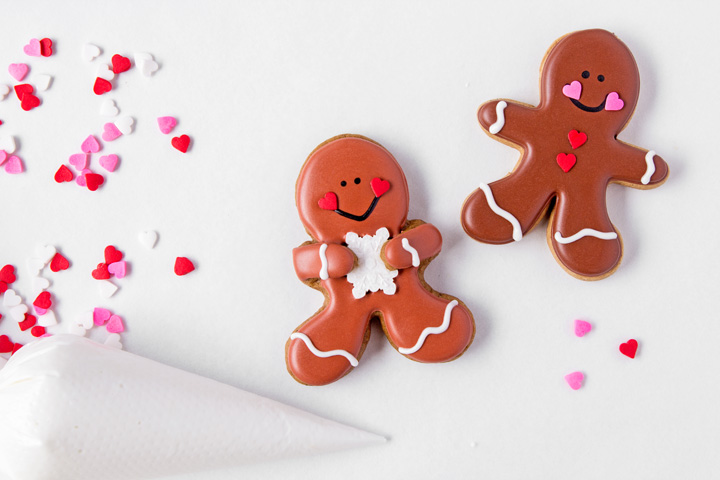 Once the cookies are completely dry, pipe squiggly lines across the hands and feet of your gingerbread men. Hey there, cuties!