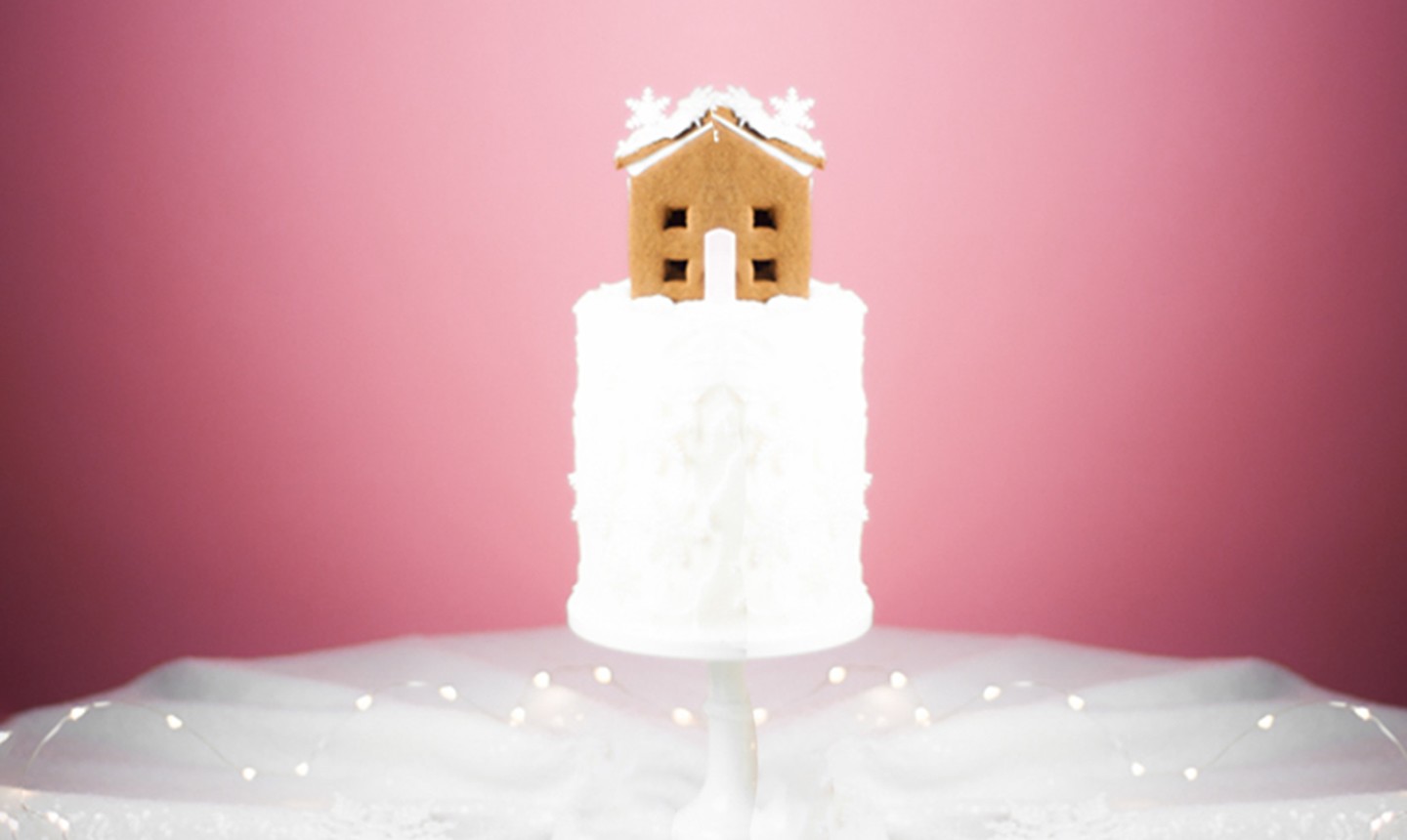 If you're not ready to commit to a full-on gingerbread village, get started with a mini gingerbread house cake topper. It's a quick project that will add a festive touch to your favorite cake recipe.
Gingerbread House Cake Topper
Level: Easy
What You Need
Baked cake
Large square cookie cutters
Small, sharp knife
Gel food color
Square plunger cutter
Stiff-consistency royal icing
Piping bags
Small round piping tip
Snowflake cookie cutter
White nonpareil sprinkles or sugar pearls
Fondant (buy it or make your own)
LED lantern light (optional)
Rolling pin
Instructions
1. Make and Cut Your Dough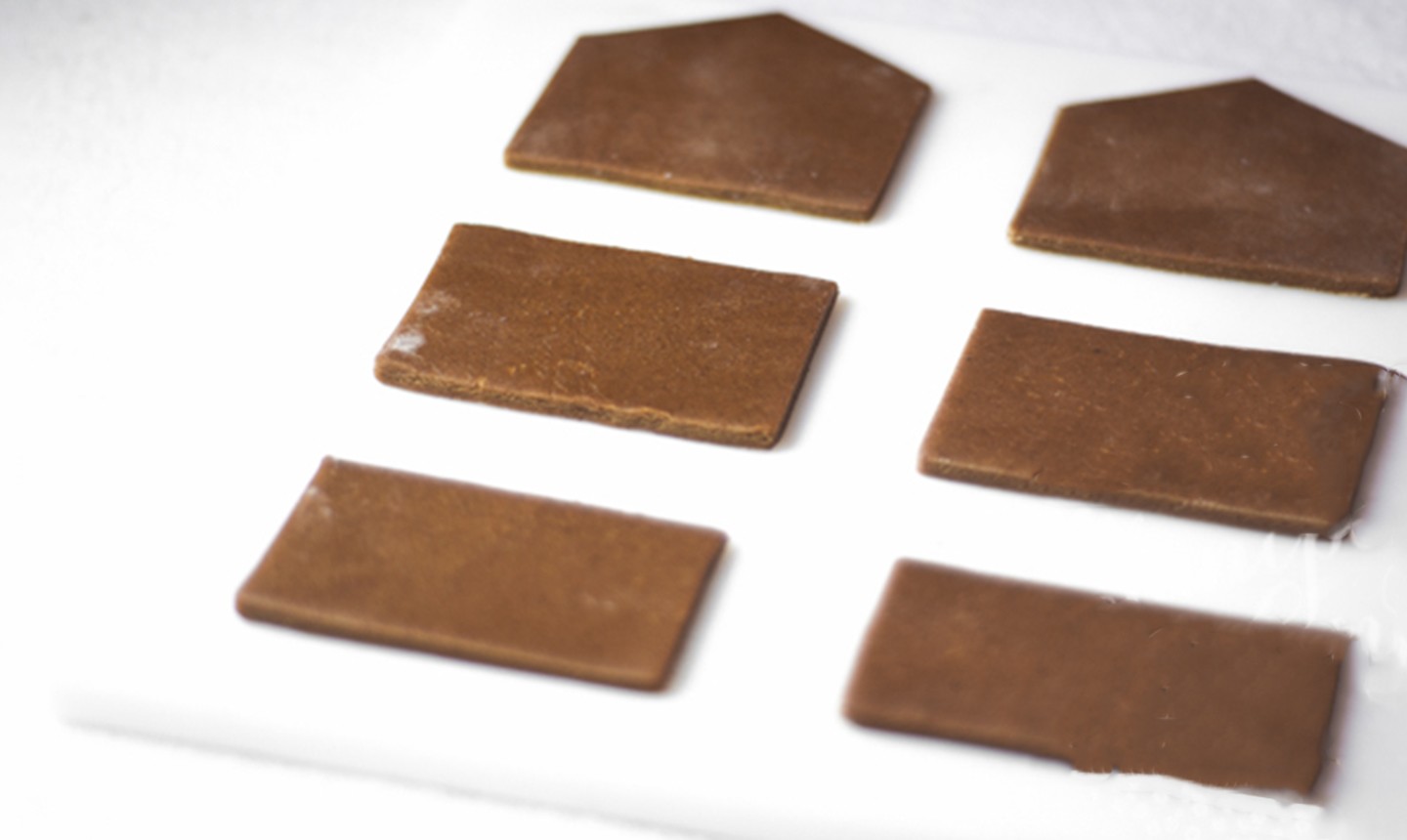 Make your gingerbread dough according to your favorite recipe. Roll out the dough and cut six 3″ squares for your topper. Carve two squares so they become identical gables. (Gables are the triangular top that supports the roof, as shown above. These squares will be the front and back pieces of your house).
2. Add Details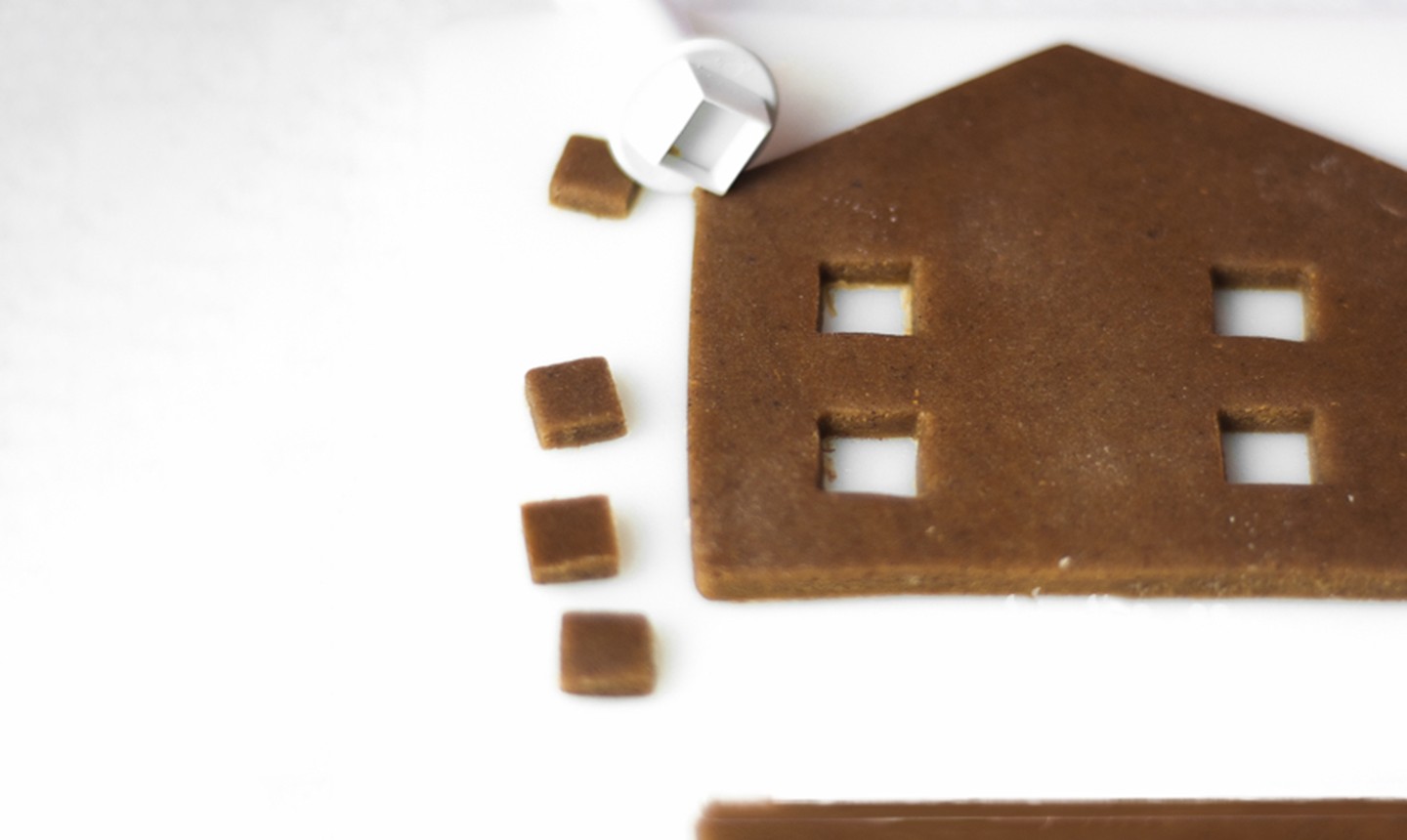 On your front and back pieces, cut out windows using a small square plunger cutter.
Pro Tip: Don't pick a cutter too small — the cookies can spread a little when baking, and you don't want your windows to shrink!
Chill all of the pieces and bake according to your recipe.
3. Prep the Cake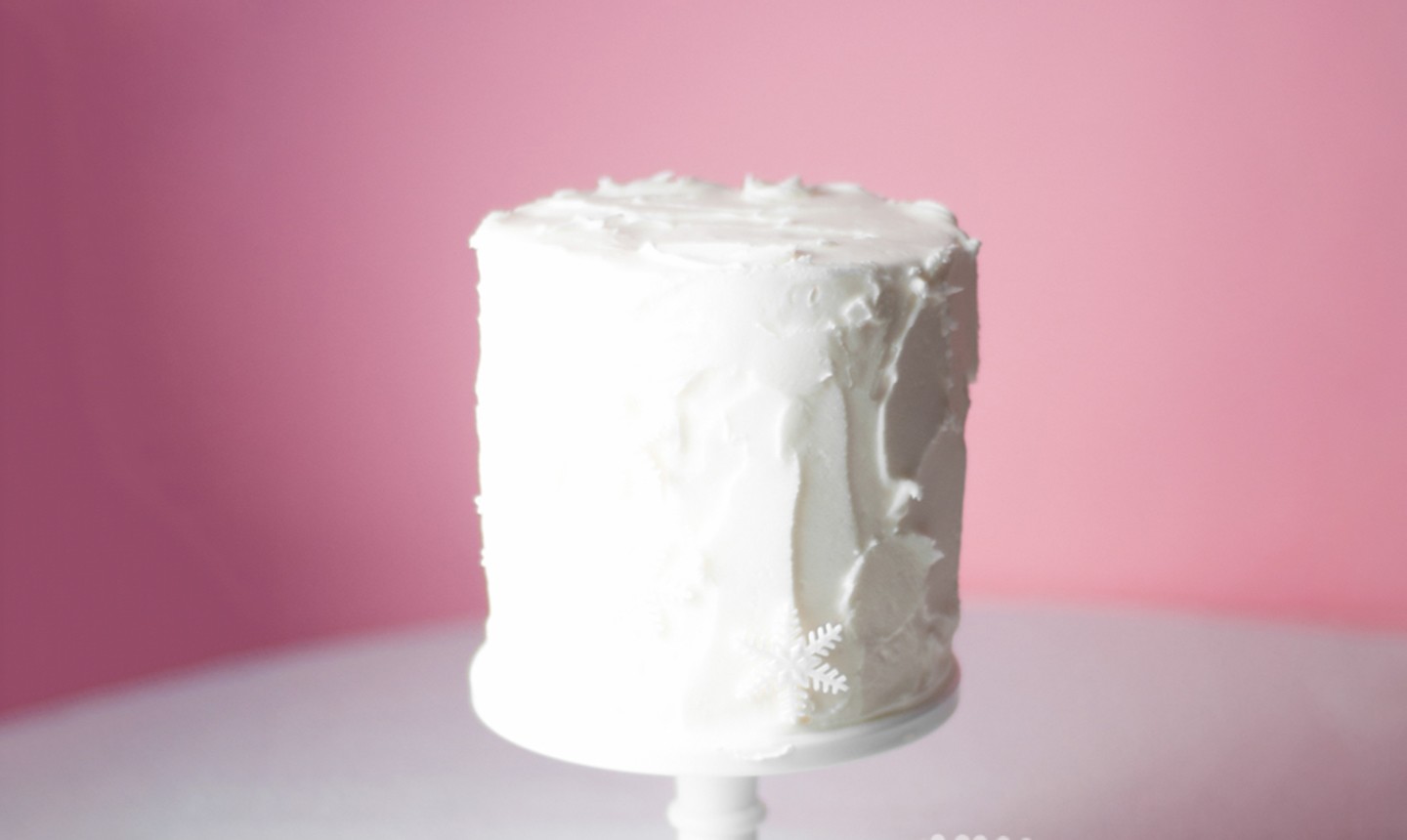 As your gingerbread bakes, crumb-coat and frost your baked (and cooled) cake with royal icing.
Good to Know: Royal icing is a great base to work on, and it helps hold up the gingerbread pieces. You can also use fondant or ganache, but they won't hold up the pieces as well. Just don't frost your cake in buttercream, as the fat and grease can soften the gingerbread cookies.
4. Light It Up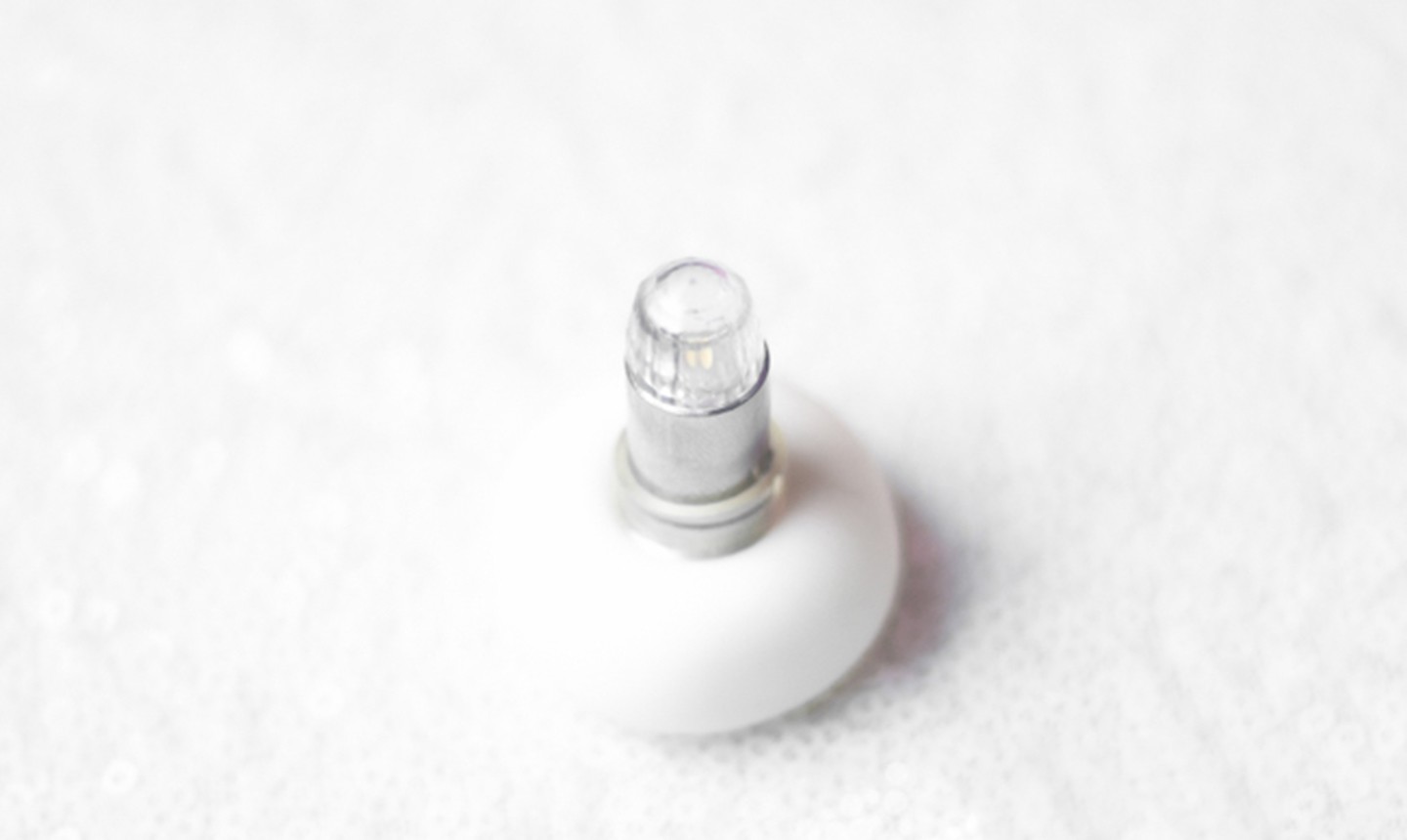 If you want to add a little light inside your gingerbread house, push an LED lantern light into a small ball of fondant. The LED won't heat up and the fondant will keep your light upright.
Place the light in the center of your cake. (You'll build your gingerbread house around it.)
5. Assemble the House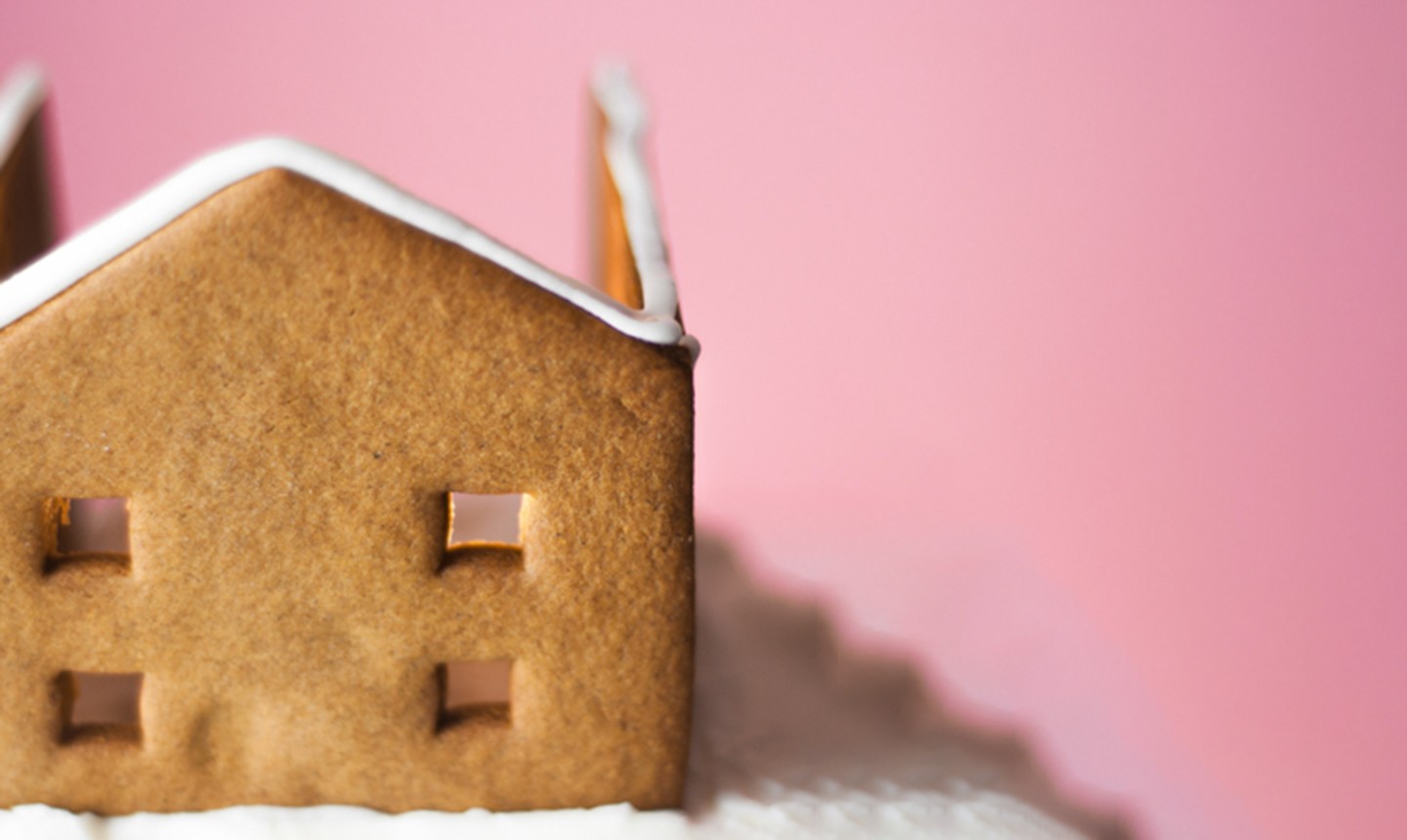 Fill a piping bag fitted with a small round tip with white royal icing. Pipe along the bottom of your front piece, then nestle into your cake. Hold in place until it's sturdy. Repeat with your side and back pieces.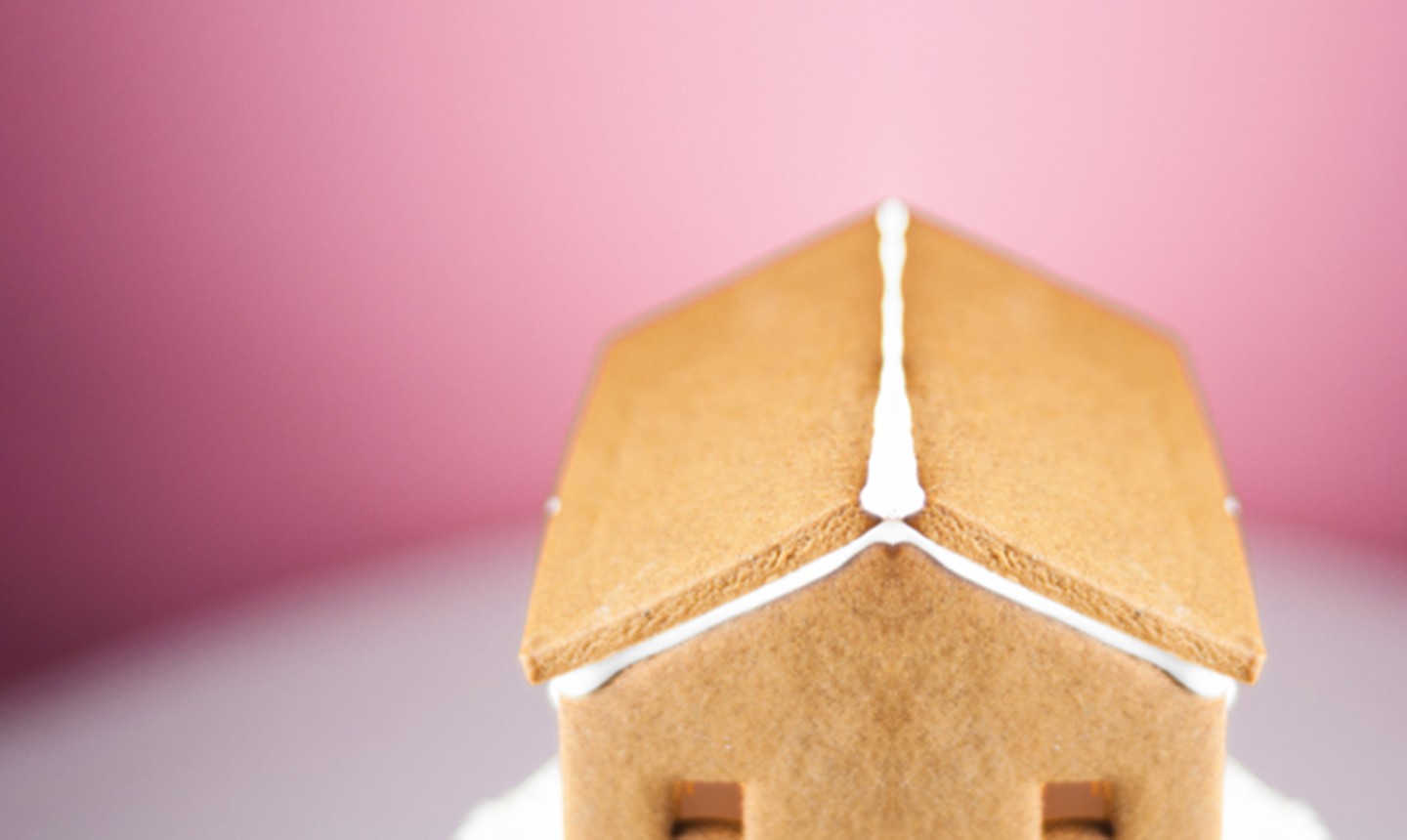 Pipe along the top edges of your pieces and place your roof panels. Add more piping along the center to join the two in place.
6. Decorate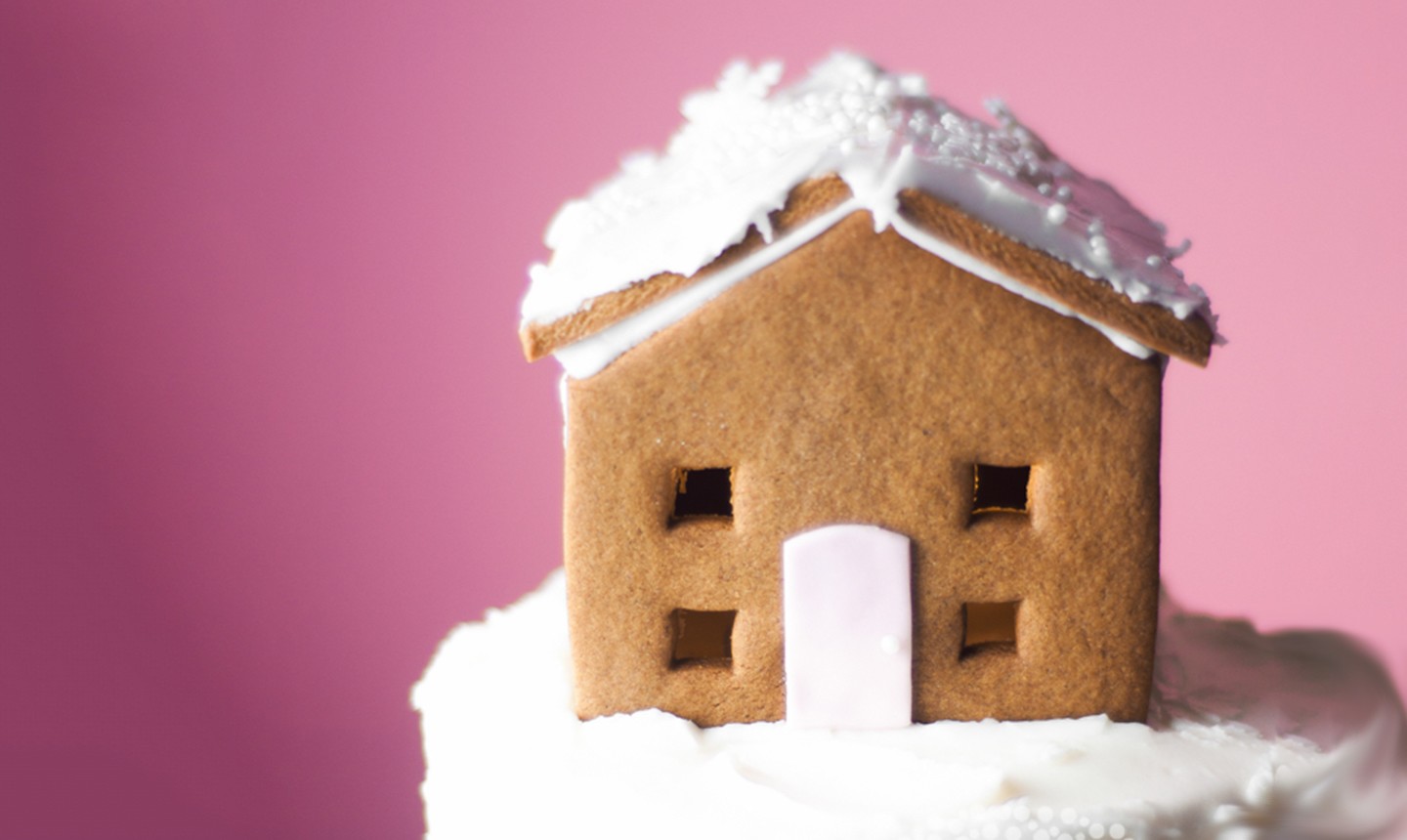 Roll out your fondant and use a cookie cutter to make little snowflakes.
Add a layer of royal icing to the roof and decorate with sprinkles and fondant snowflakes.
Color your remaining fondant pink, roll it out and use a knife to shape a little door. Use royal icing to adhere the door to the house. Add a sugar pearl doorknob and you're done!
Pro Tip: Don't feel restrained when decorating — there are so many goodies you can use to decorate your gingerbread house, so add anything you like to make your topper your own.
Photos by Juniper Cakery