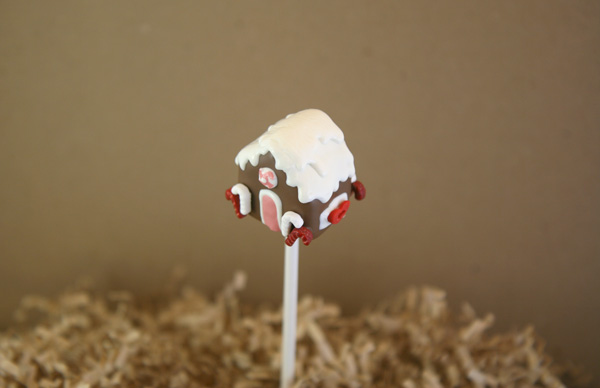 The only thing cuter than a full-blown gingerbread house that's decorated with candy? A mini version! These cake pops will bring smiles and holiday cheer to faces wherever they go, so make a whole batch and serve 'em with your Christmas cakes.
Gingerbread House Cake Pops
Level: Easy
What You Need
Cake pop dough
Lollipop sticks
Brown and white candy melts
Ziploc baggie for piping
Decorative sprinkles
Wax paper
Scissors
Cake pop stand or styrofoam block
Instructions
1. Shape the Dough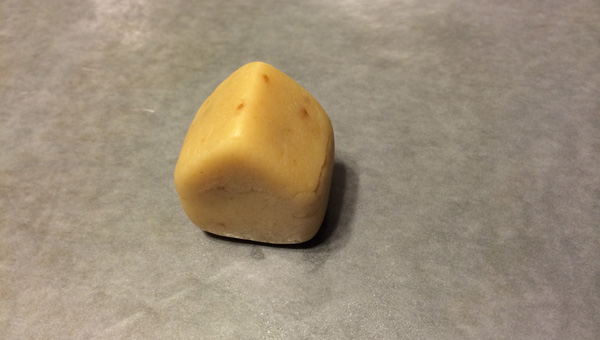 Cover your work space in wax paper and roll a portion of the cake pop dough into a smooth ball. Press the sphere onto your work space to create a cube. Then press two sides at an angle to create a gabled roof. Repeat for all cake pops, then place them in the refrigerator for at least 5 minutes.
Pro Tip: To make your gingerbread house cake pops all the same size, use a cookie scoop to portion out the dough.
2. Melt the Candy Coating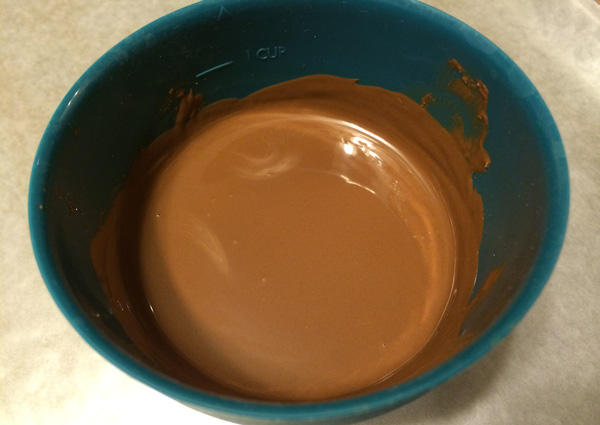 While your dough is chilling, melt the brown candy melts.
3. Dip
Remove the houses from the fridge. Dip a lollipop stick, about ⅓" into the melted coating, then push it in until it's about halfway into the bottom side of the house. Repeat this step for the remaining cake houses.
Once all the sticks have been inserted, dip the houses into brown candy coating, let the excess drip off and use toothpicks to carefully puncture any bubbles you may see. Place on the cake pop stand or Styrofoam block and let dry completely.
If these cake pops will be decorated at a later time, arrange cake pops in large airtight containers in flat layers with a paper towel between each layer and refrigerate. Remove from the refrigerator at least 1-2 hours before decorating. Do not open the containers — leave them on a counter in room temperature without touching, opening or any kind of handling. This is so the condensation will gather and dry on the outside of the container rather than on the cake pops. Otherwise, you'll have sticky cake pops.
4. Decorate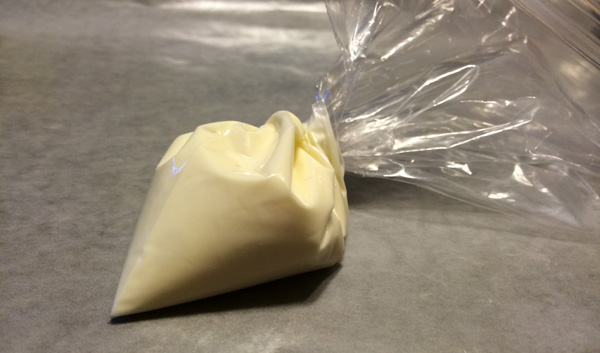 The best thing about this project: there's no wrong way to decorate your cake pops.
Begin by melting the white candy melts, then putting the candy coating into a plastic bag. Cut a tiny hole into the corner of the bag — presto, you've just created a DIY piping bag.
Pipe details onto your gingerbread house cake pops, add candy to the wet coating and let them dry.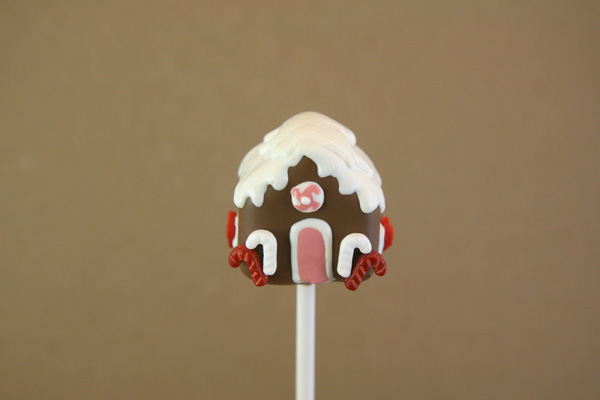 Now all you have to do is dig in!