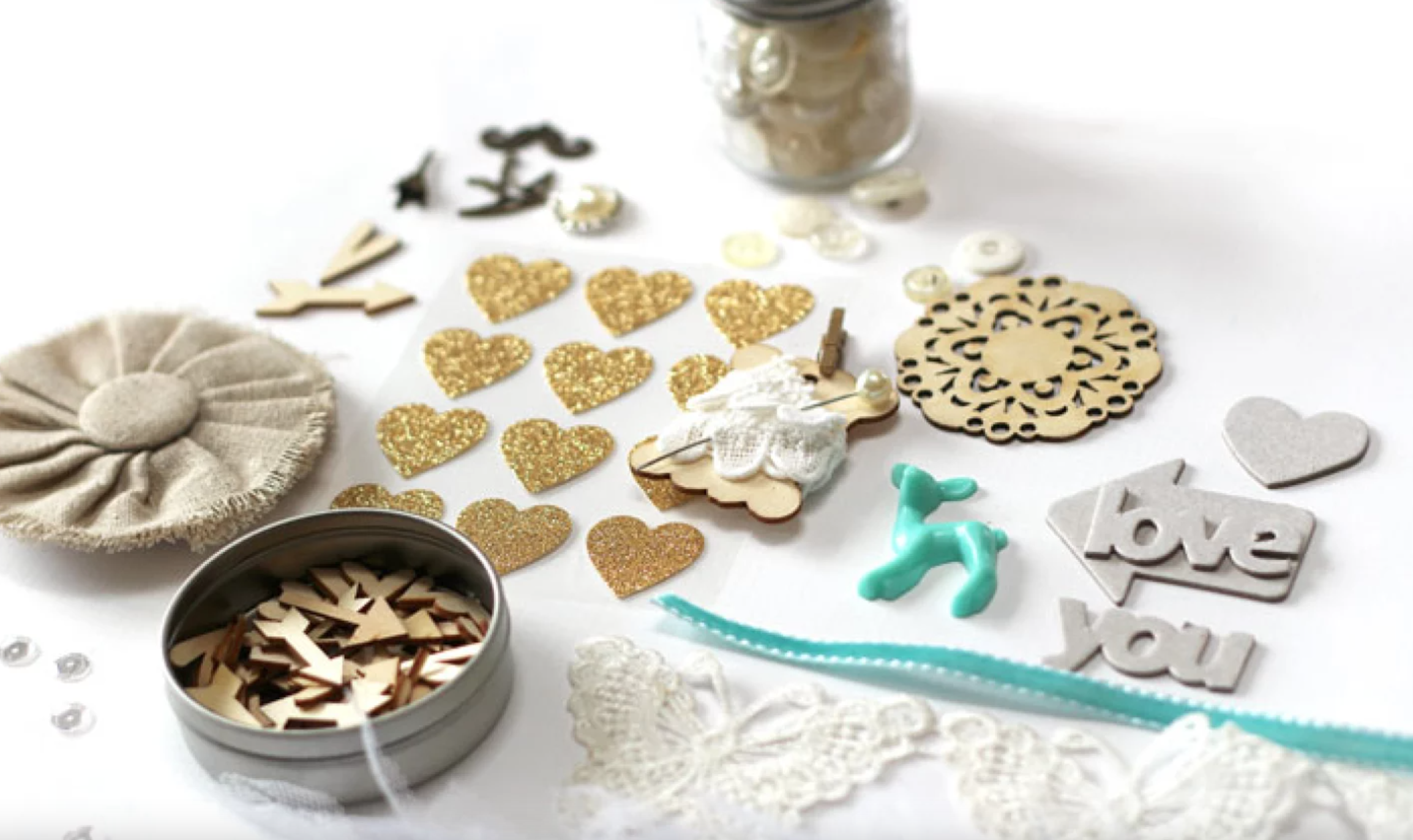 Once you get hooked on card making, you'll soon realize that simple paper-and-glue designs are really just the beginning. A dimensional, mixed-media approach takes cards to the next level, making your missive a true work of art.
When cards get this creative, you could say the card IS the gift!
Pro Tip: Many of these embellishments add bulk, so you may want to consider hand-delivering your creation, or mailing it in a padded envelope. And don't forget to have the right postage — you may need more than one stamp.
1. Stickers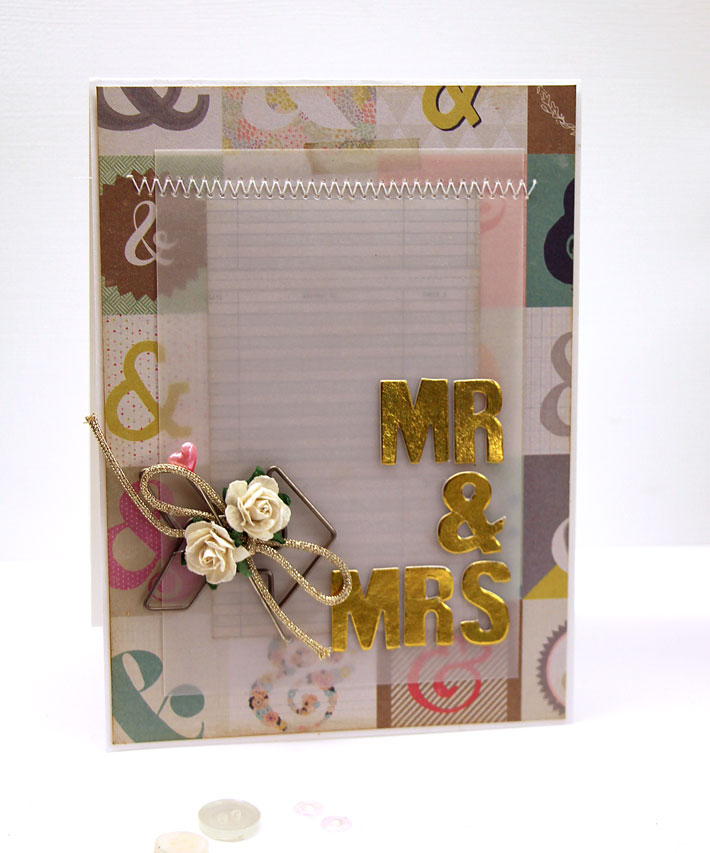 Stickers are kind of a no-brainer, but they've come a long way since we were in grade school — especially when you pair 'em up with other cool elements. Alphabet stickers in particular are a perfect way to add a sweet sentiment that really stands out.
2. Sequins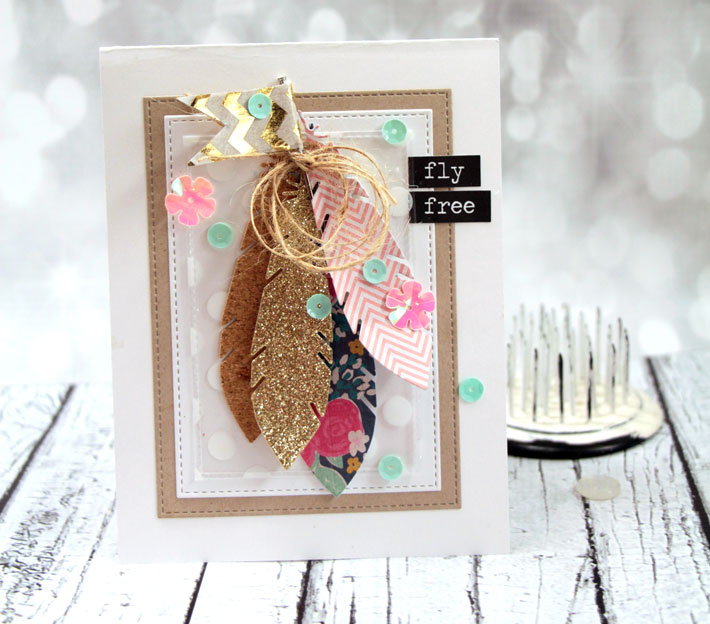 We love sequins because they're inexpensive, they sparkle and they're one of the flattest things you can add to your projects. Just stick 'em on with a strong liquid adhesive to make sure they stay put.
3. Paper Quilling
Quill it! Quilling, aka paper filigree, is the art of shaping paper into intricate designs by rolling strips of paper and pinching or curving them into whatever form you want. After you coil, just glue 'em to the front of your card. They make the most gorgeous 3D creations.
4. Gems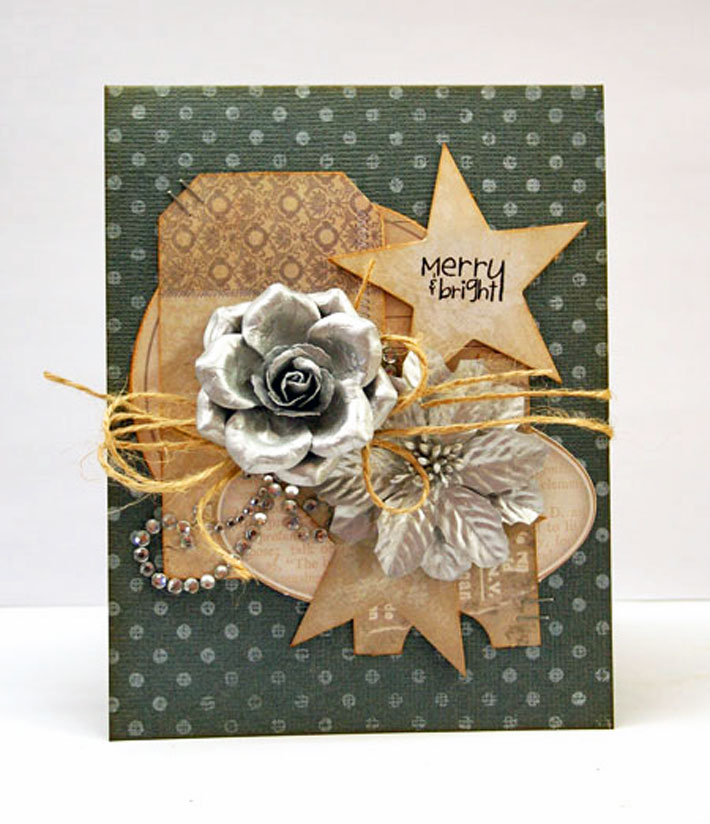 A little bling is totally our thing. Most of the gems you'll find at craft stores are actually stickers, so your work is basically done. Just make sure to get the placement right — once these beauties are stuck, there's no going back.
5. Wood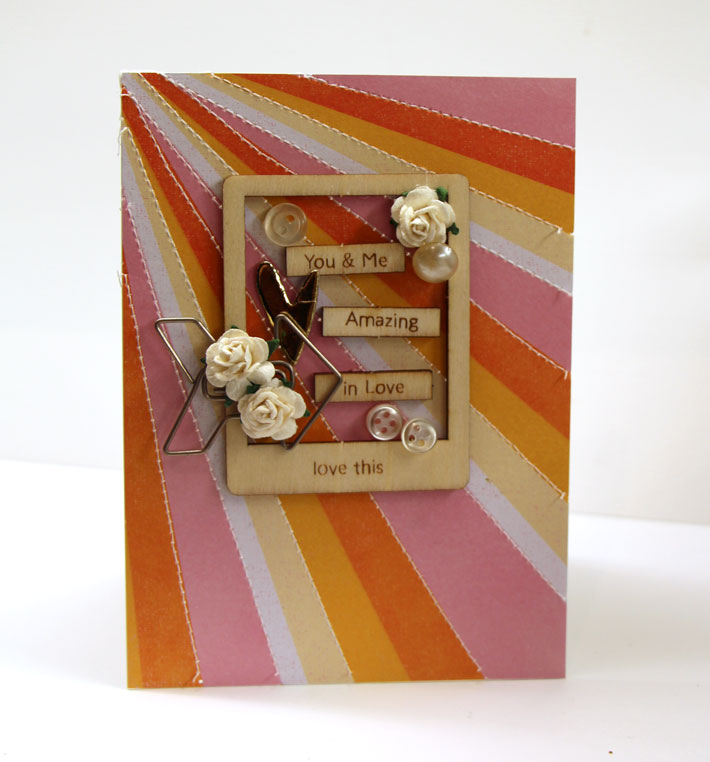 Wood is so unexpected on a card! It adds a natural, earthy touch to your project and adheres with hot glue or strong liquid adhesives.
6. Embossing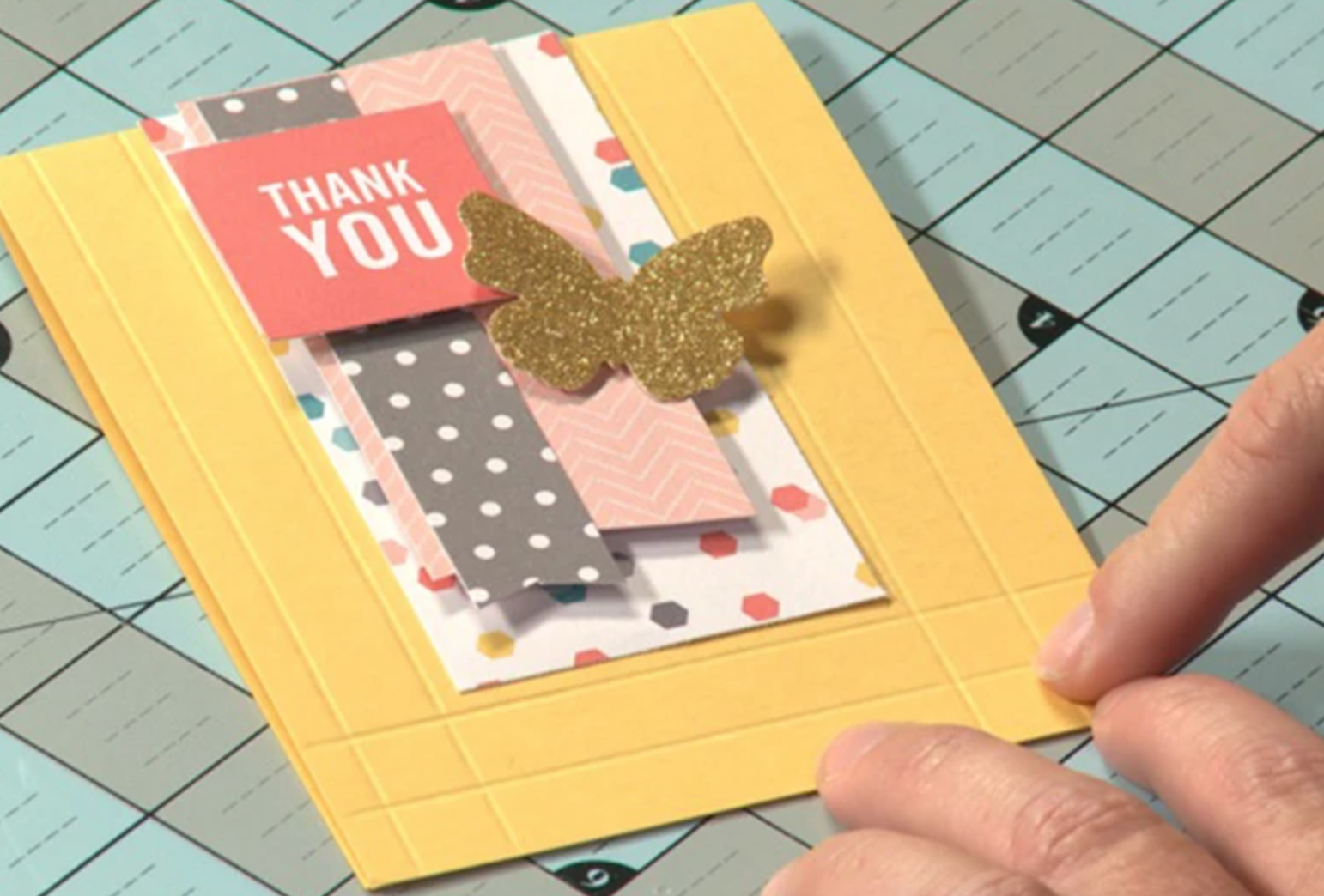 Embossing, whether it be dry embossing (as shown above) or heat embossing, is a simple way to add texture to your card. You can keep it simple with some embossed lines, or go all-out and create hearts, flowers, butterflies, or anything else you can think of.
7. Ribbon and Trims
Ribbon's just classic. You can tie cute bows for some dimension, or place it flat to keep your card mail-able. And it's easy to secure the ribbon with hot glue, fabric glue, stitching or with a dry adhesive strip.
8. Shaker Windows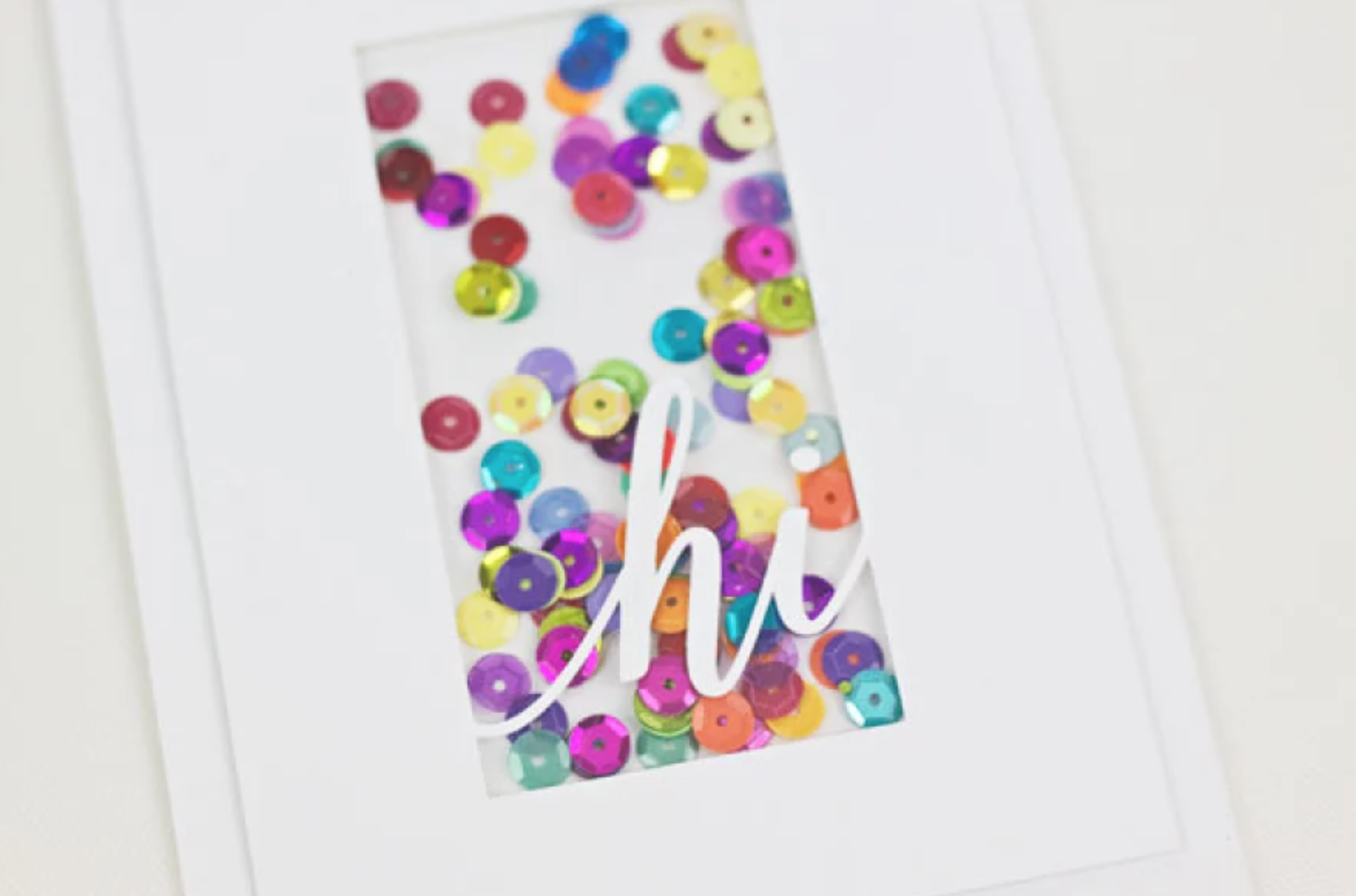 Shake things up a bit and make a see-through shaker card. It's an easy way to amp up any card, and you can fill it with the funkiest filler. Sequins, we see you.
9. Felt and Fabric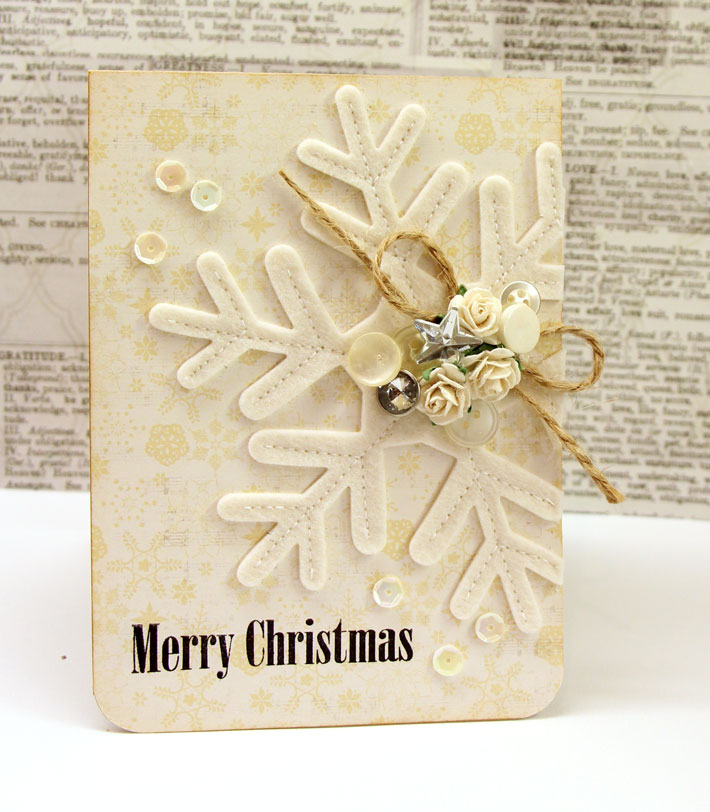 Pre-made felt and fabric flowers are a pretty shortcut (no judgment!), or you can get extra fancy and make your own accents. If you're into sewing, this is a clever way to use up bits and pieces left over from other projects. Felt and fabric can be stitched on by hand or with a sewing machine, or even glued down if sewing's not your thing.
10. Metal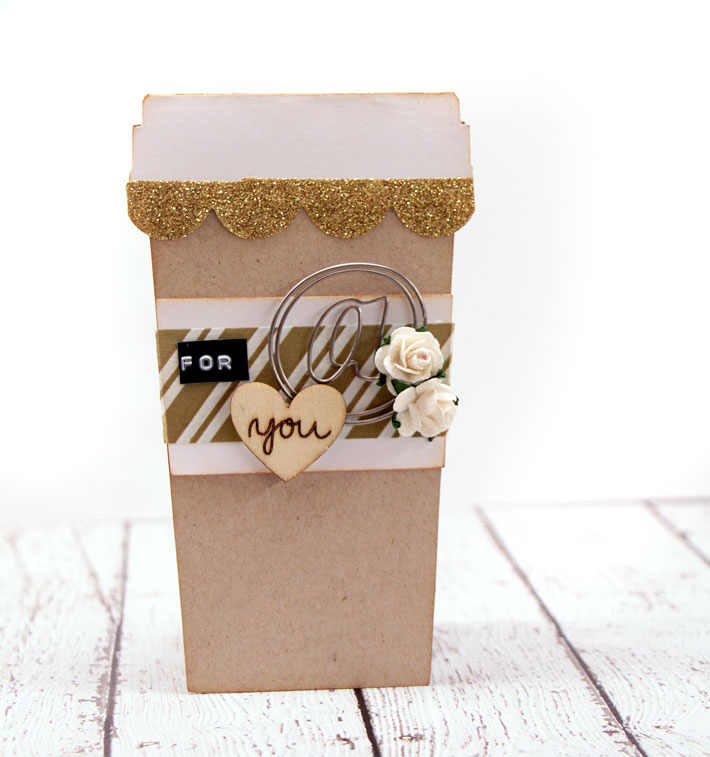 Charms and tokens really up the ante here, and they often have a little hole that you can use to tie them to your card. Brads and eyelets are a good choice if you like the look of metal but don't want to add to much bulk. Set them into the paper with a paper piercer or a special eyelet tool.
11. Gesso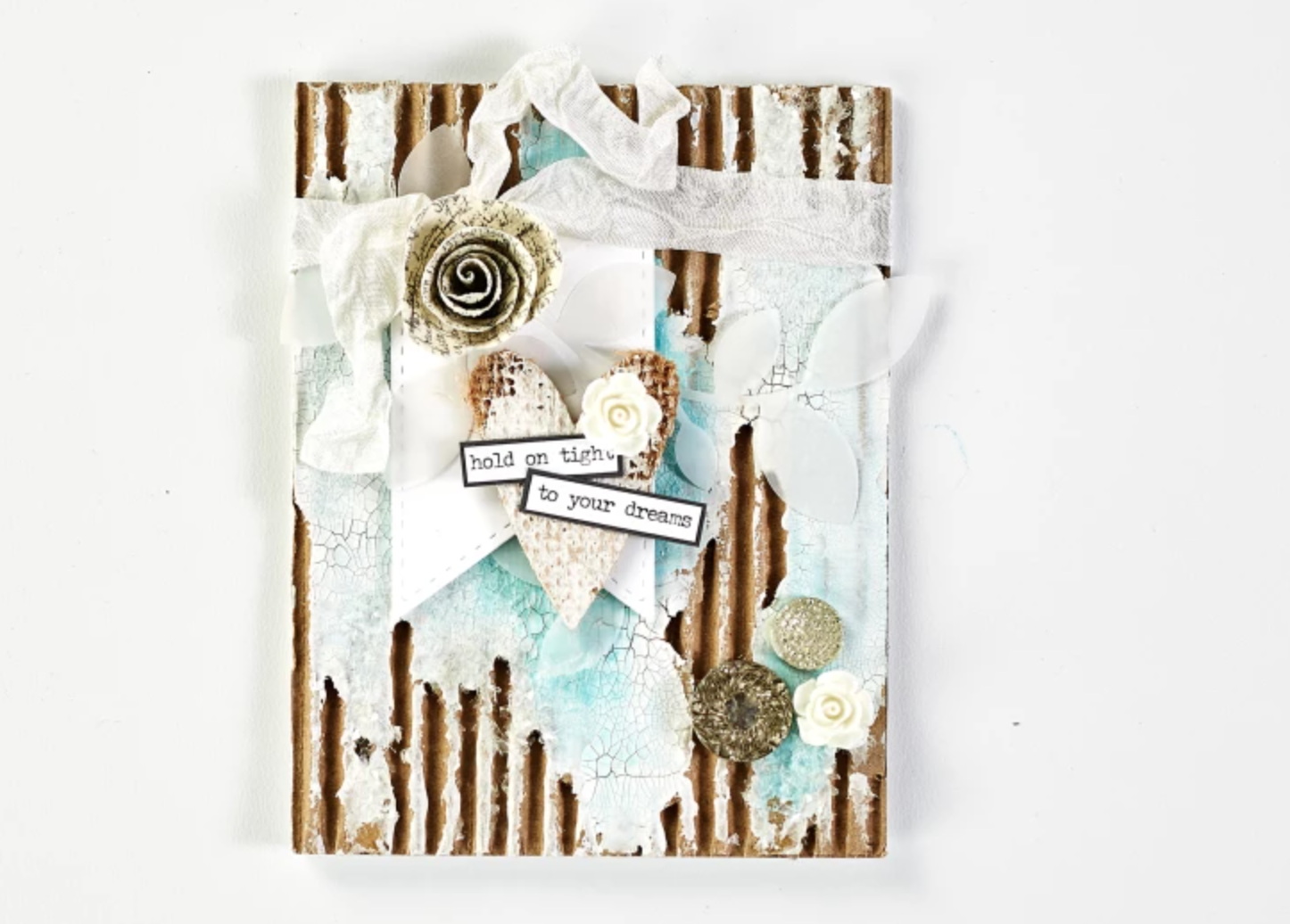 Bring out the texture of your materials by adding a layer of gesso. It's a great medium to turn to if you're making cards that are a bit unconventional (like the cardboard piece shown above). Spread it on, let it dry and voila — you've got the coolest base to decorate.
12. Buttons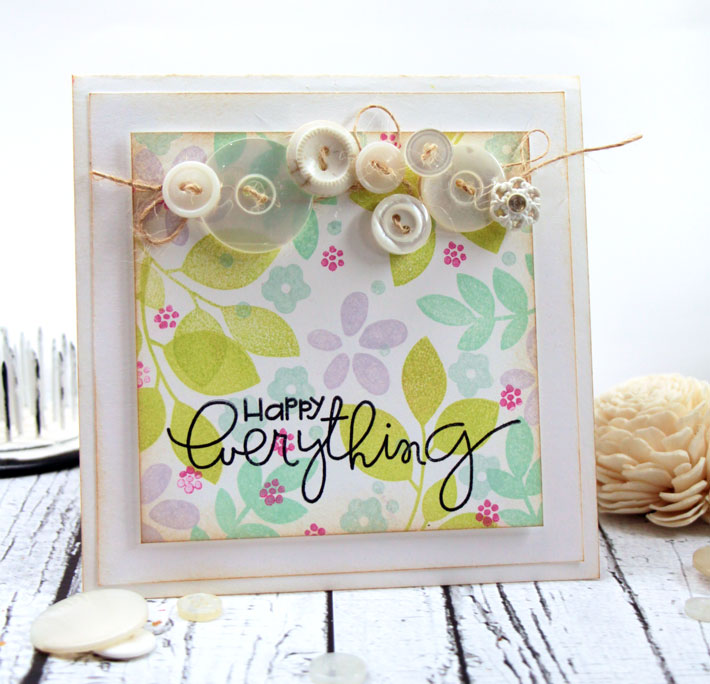 Ah, a classic. Secure them with hot glue or stitch 'em on with jute twine or thread. So cute — and you probably have some already lying around your house!
13. Chipboard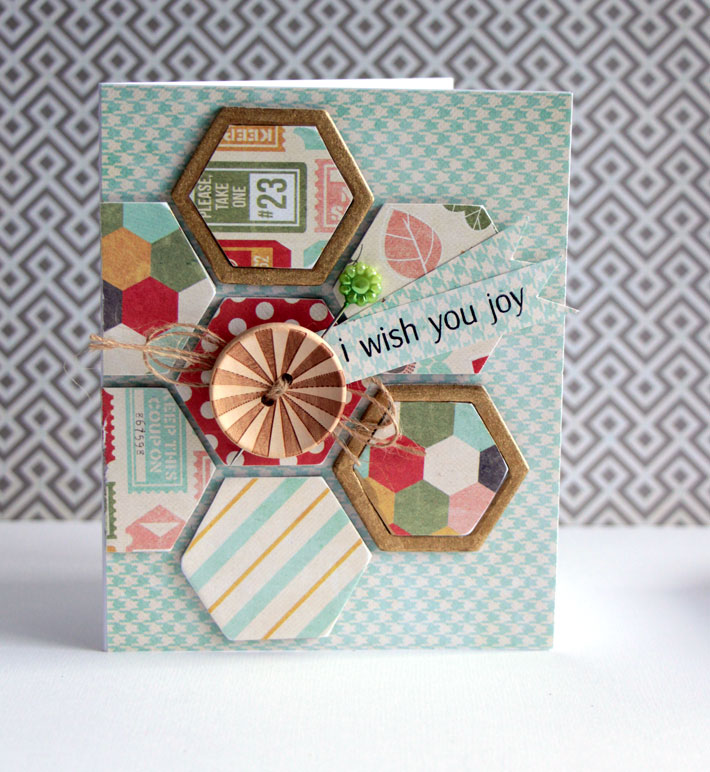 Chipboard is pressed paperboard that's not corrugated — it's a solid, thick paper that comes in pre-cut shapes or sheets for die cutting. Chipboard shapes can be painted, inked, covered with glitter or patterned paper… you name it. Stick 'em on with hot glue or liquid adhesive.
14. Paper Flowers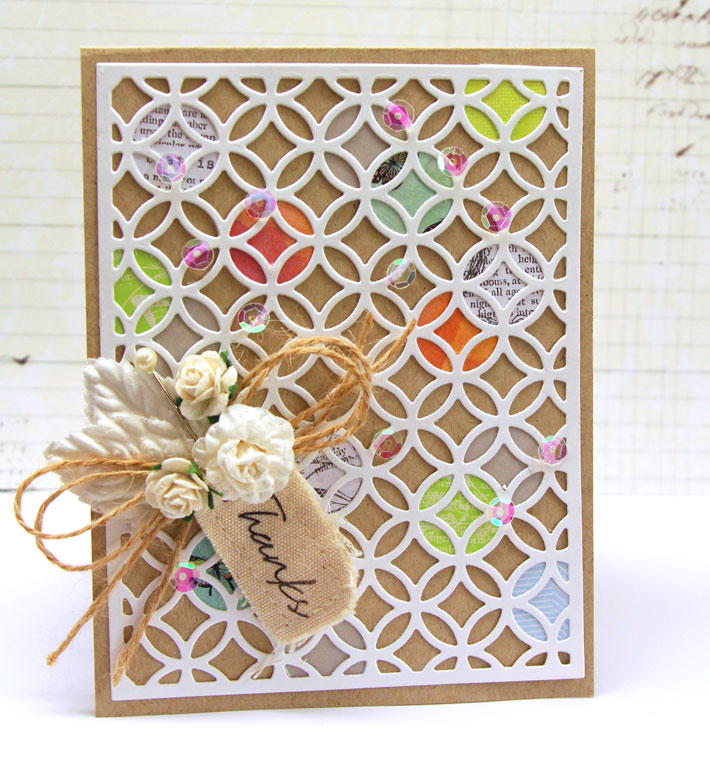 Paper flowers are just right for a romantic, feminine project. Create your own using die cuts, or you can buy them pre-made. Try adding ink, mists or glitter to give them that extra oomph.
15. Resin Shapes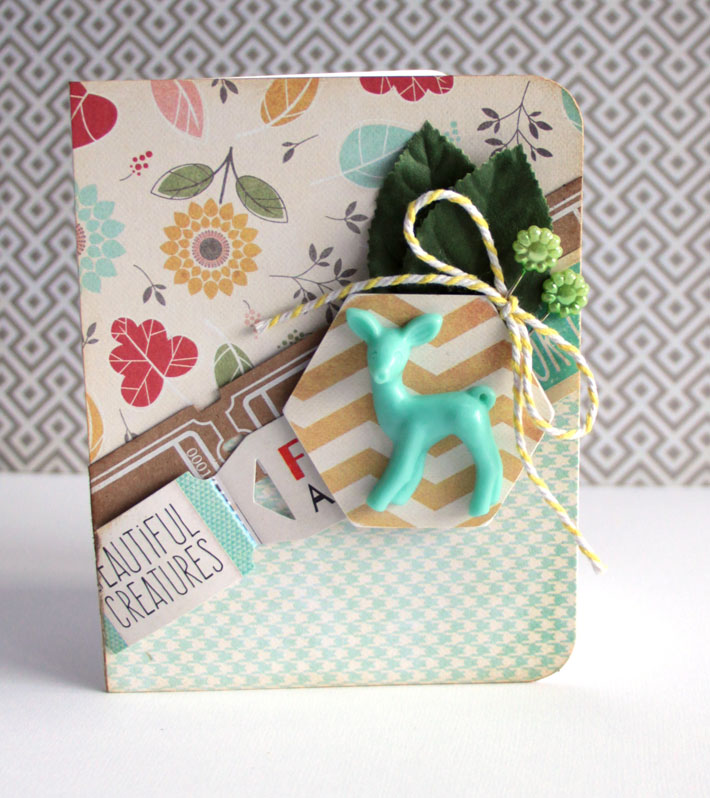 Resin decorations add so much character to a design! Because they're made of polymer and have quite a bit of mass, you'll need a strong adhesive (like hot glue) to secure them.
16. Doilies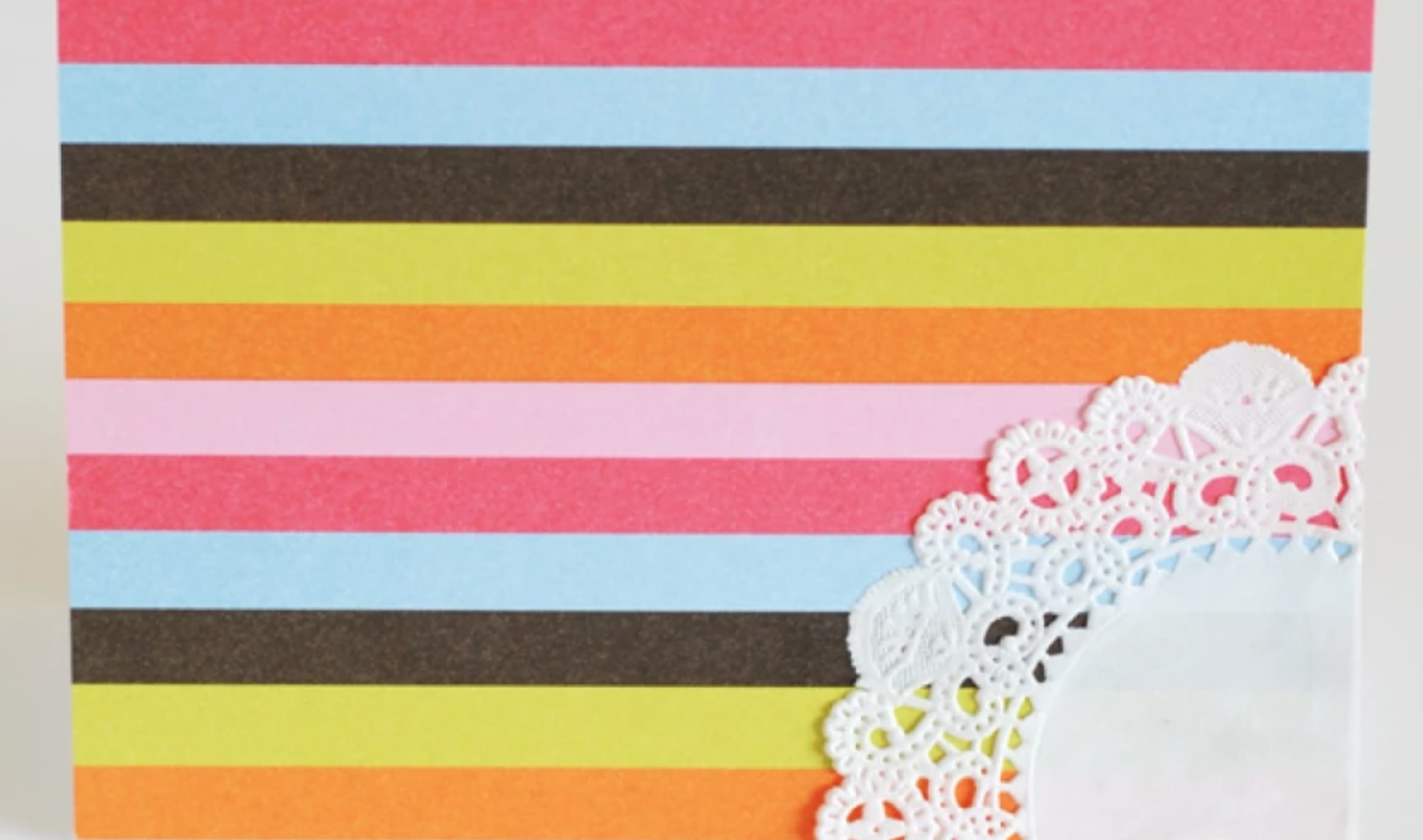 If you're looking for an easy embellishment, look no further than paper lace doilies. They make your drab cards extra fancy, and it's as easy as adding a bit of glue! Not to mention, they're totally budget-friendly.
17. Distressed Ink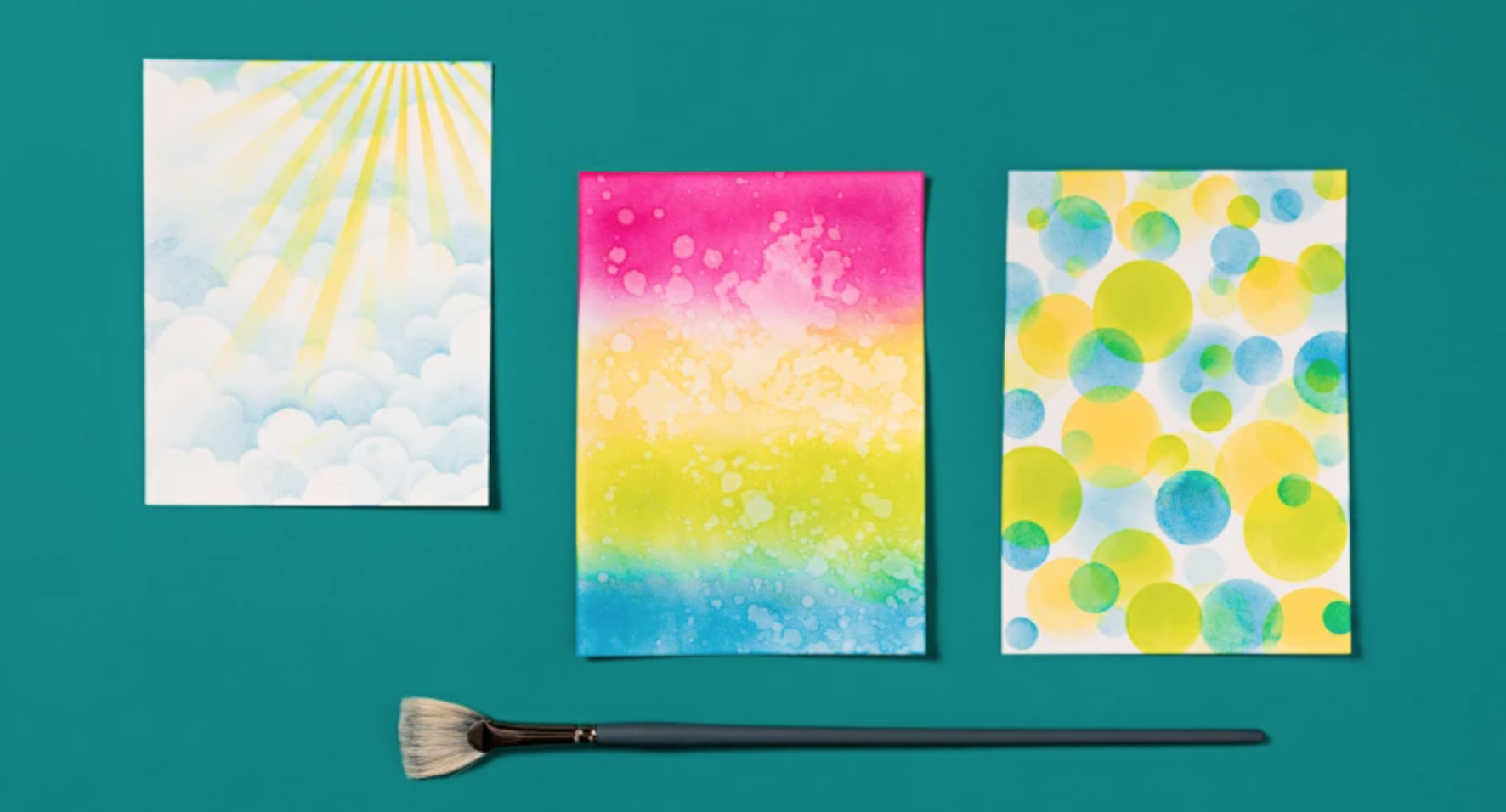 When it comes to building cards, distressed ink is a paper crafter go-to. Think beyond stamping and use your ink pads to create some crazy cool backgrounds!