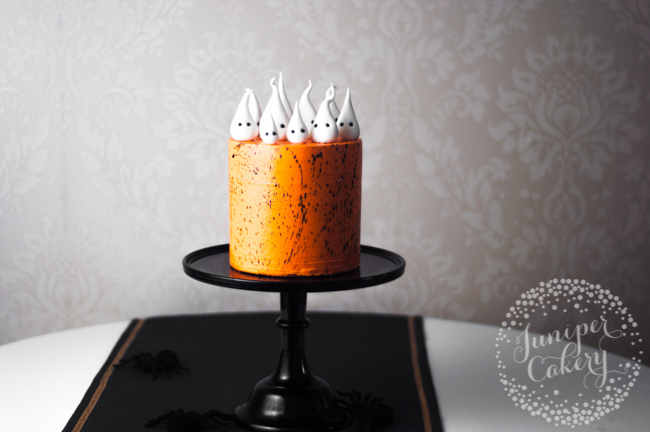 If we could still trick-or-treat and parade around the neighborhood filling our pillowcases with hundreds of fun-size candies, we would. No question. But just because we're adults now doesn't mean we can't find grown-up ways to enjoy a Halloween treat or two. Luckily it doesn't take much to throw together this spook-tastic centerpiece for your next Halloween get-together, and we have a sneaking suspicion it'll make you the star of the party.
Ghost Halloween Cake
Level: Easy
What You Need
For the Cake
Fresh cake, stacked and crumb coated
Orange-tinted buttercream
Parchment paper
Edible black paint (or black gel color and a little vodka)
Icing smoother
Food-safe paintbrush
For the Ghost Toppers
White fondant (you can use store-bought or follow our recipe)
CMC fondant stabilizer
Small ball tool
CMC or tylo powder
Edible black sugar pearls
Halloween candy (optional)
Instructions
1. Prep the Cake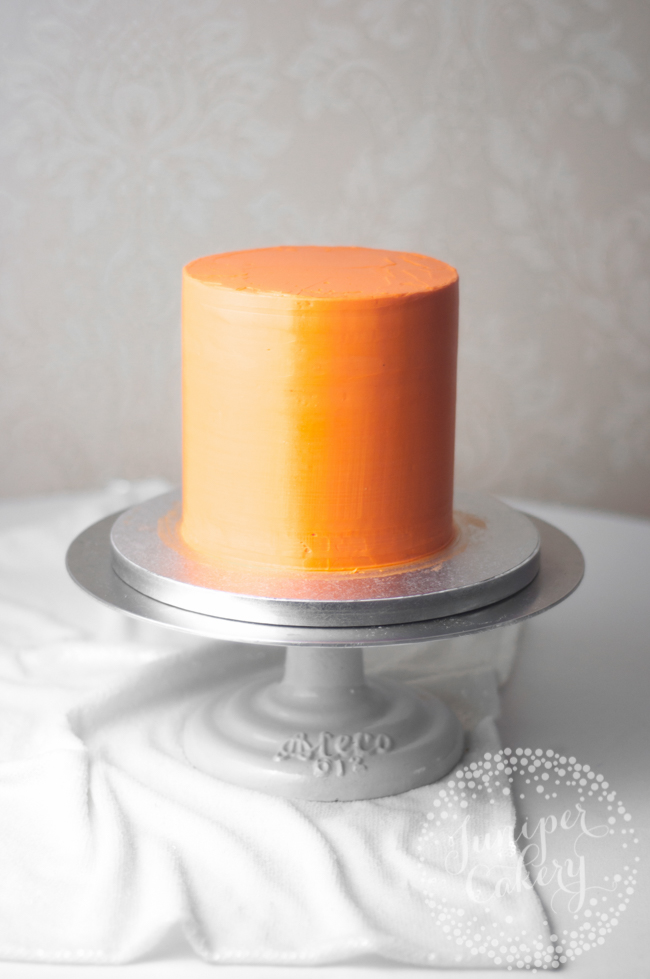 After baking your cakes, stacking the layers and crumb coating, the decorating will only take a few minutes. You'll just need to frost with an orange buttercream and smooth the sides.
2. Splatter the Black Paint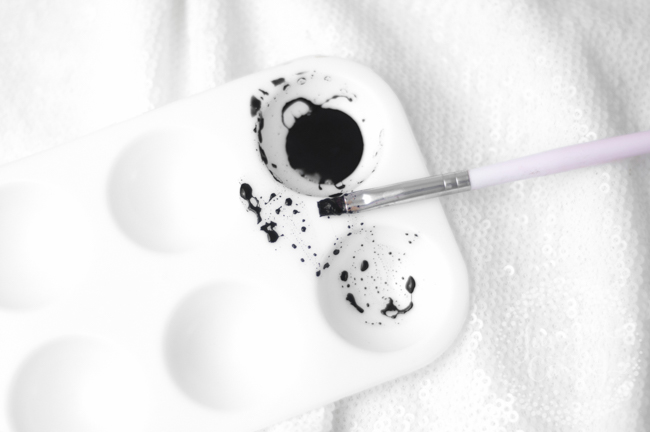 Time for the black splatter effect! This is pretty easy — but before you get started, lay down parchment paper on the counter and tape it up on the walls. This gets a little messy.
You can use a pre-made edible paint, or you can mix one up at home by combining some black gel color with a little vodka. Once you have it, dip a paintbrush into your edible black paint and flick it to create black splashes and flecks all around.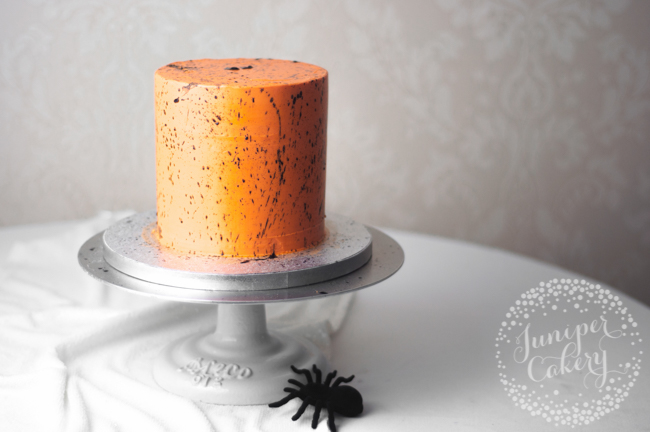 3. Prep the Fondant
Add some CMC fondant stabilizer your white fondant. As a general rule, use 1 teaspoon of CMC per 250 grams of fondant.
4. Roll
Roll a ball of fondant that's a little bigger than a golf ball. Let the heat from your hands help smooth it over and get rid of any cracks. Then start to taper the fondant ball at one end into a fat teardrop-like shape.
5. Shape the Tip
Continue to thin the tapered end by stretching and rolling it out. Then use the end of your paintbrush to curl the tip. Don't worry about consistency — it's cuter when all of these look a little different anyway.
6. Add the Eyes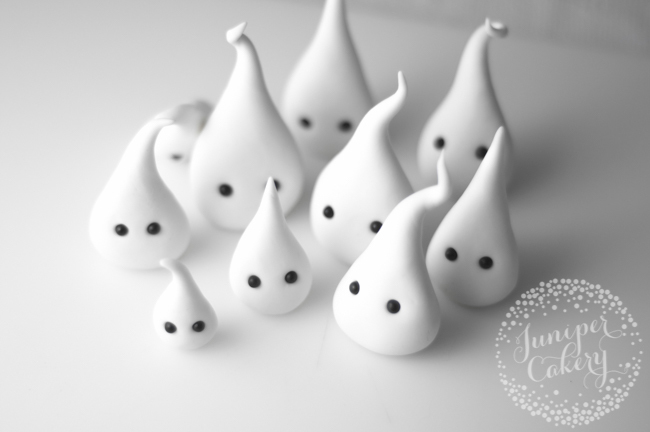 Use your small ball tool to make indentations for the ghosts' eyes. Then add in a tiny amount of edible glue and attach the black edible pearls.
Pro Tip: Be careful not to add too much glue — it can seep out and stain your work, drip down your fondant pieces or make your eyeballs slide down. That's too spooky.
7. Put Them On Top!
Arrange all the ghosts on top of your cake and prepare to party!
Need something even faster? Use a pre-bought cake and just make the ghosts. Or make the cake and top it with purchased Halloween goodies (like ghost Peeps!).
If you've got some extra time or need a bigger cake, this can also be the top tier of a towering Halloween centerpiece.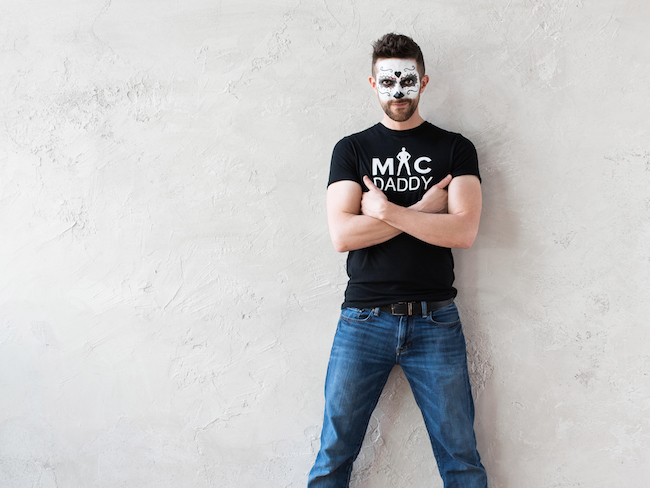 More Halloween Fun
This month, Man About Cake is all about Halloween! Check out four creepy-cool cakes from Joshua John Russell on YouTube.Go To YouTube