Dyeing Easter eggs is fun, but those pretty eggs don't last forever. Guess what kind of eggs do last forever. That's right: crochet Easter eggs!
The Easter egg crochet patterns we've spotted on Bluprint lately are bright, colorful and just dying to hang out on our kitchen tables. There are plenty of crochet egg cozy patterns, too, in case your plain eggs get jealous and need a little dressing up.
Ready to bring some spring into your home? Enjoy bright eggs just a little longer with Easter egg crochet patterns and crochet egg cozy patterns that won't get stinky within days of creating them.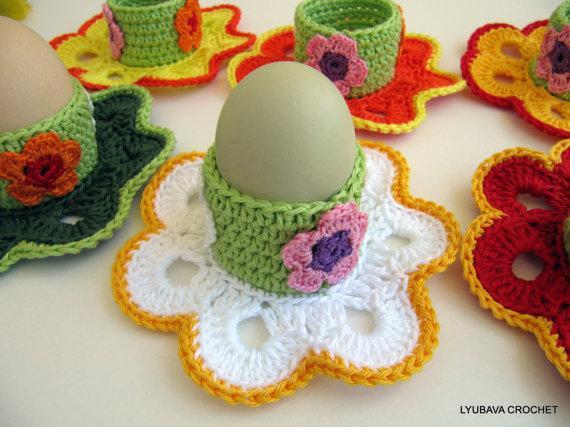 Photo via Lyubava Crochet
Easter egg cozy
Rarely do crochet egg cozy patterns include decorative flowers around them like this one does. Great as Easter table centerpieces or just as everyday egg cozies, you'll want these around your kitchen!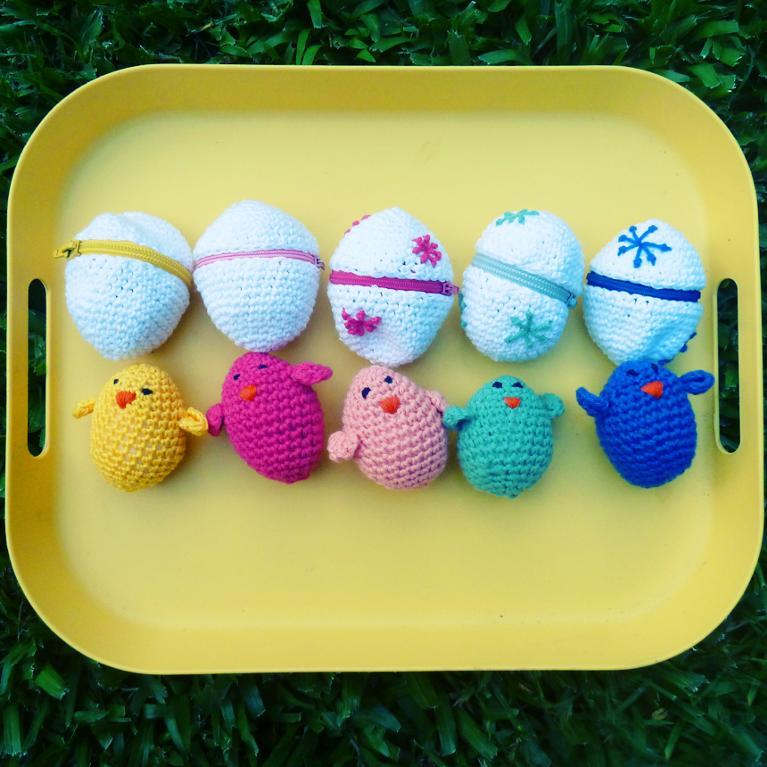 Photo via bySol
Egg and chick amigurumi
Let me first point out that this adorable crochet Easter egg has zippers on them, so you can tuck whatever you'd like inside them, from Easter candy to the cute little chicks that also come as part of the pattern. You'll also learn about embroidery stitches that you can embroider onto the eggs to make them even more decorative.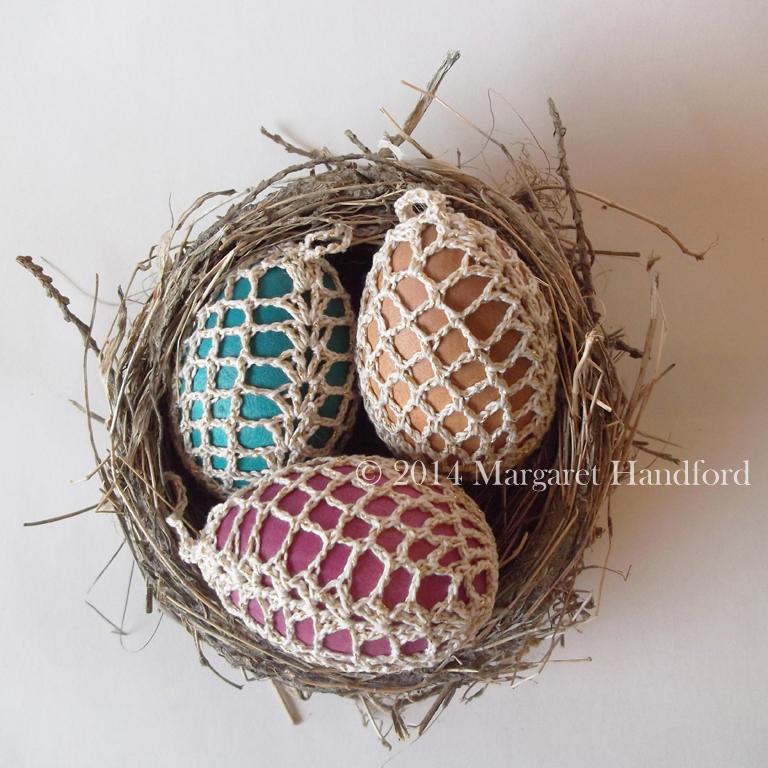 Photo via Maralihan
Pineapple lace crochet egg cover
Easter egg crochet patterns don't always involve eggs stuffed with fiber-fill. These wooden Easter eggs are covered in a beautiful pineapple lace pattern crocheted with thread. Designer Maralihan includes suggestions for treating the surface of wooden eggs before you cover them so that this decoration can be used year after year.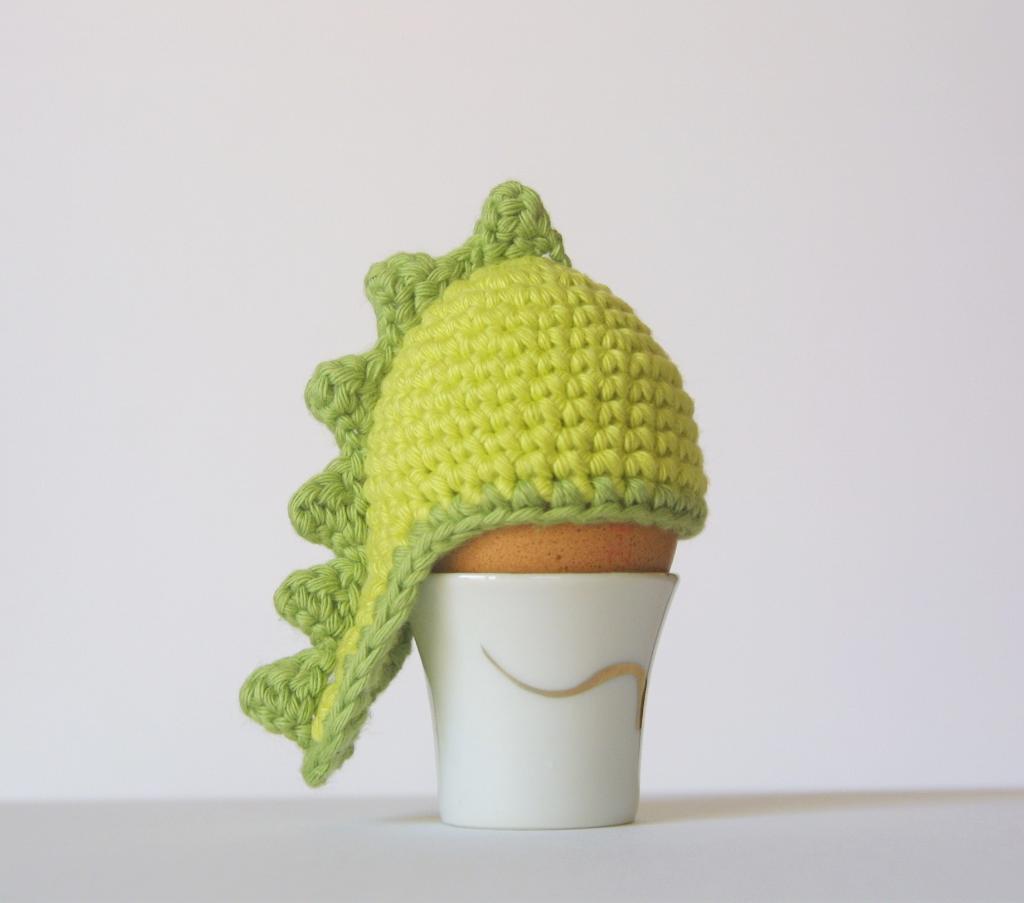 Photo via oleksiakj3312856
Dino egg cozy
Easter isn't just about chickens and bunnies. Let dinosaurs in on the spring fun, too, with this dino egg cozy. Kids will especially go crazy when you slip the dino cozy right over their breakfast or Easter eggs.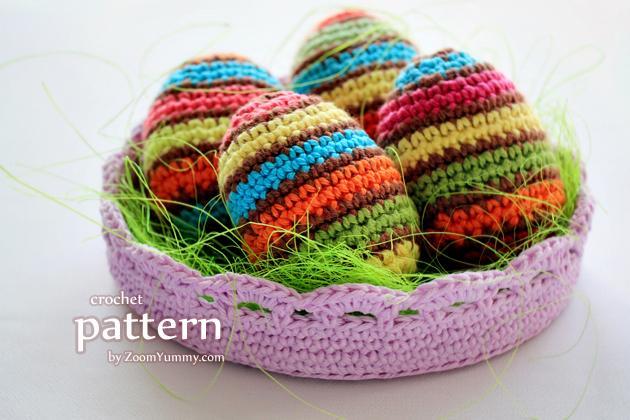 Photo via Zoom Yummy
Striped Easter eggs
This super detailed pattern comes with instructions for both the eggs and the basket that holds them. The stripes make the eggs perfect for using up your scrap yarns, especially if you have a pretty spring palette already in your stash.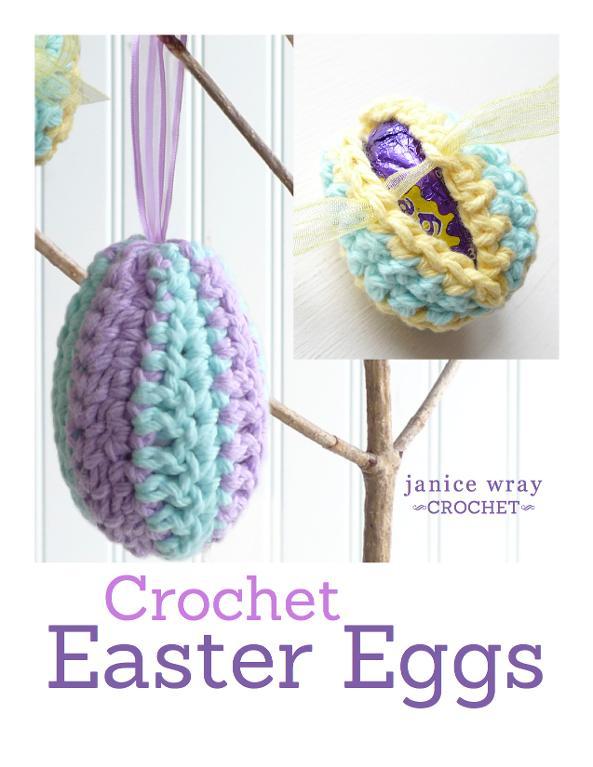 Photo via Janice
Crochet Easter eggs
Shhh! Don't tell anyone that we're hiding Easter chocolates in these pretty decorative crochet Easter eggs. You can hide candy in yours, too. Just pull that ribbon closed and no one will ever know. You can show these eggs off in a bowl or hang them. Both will bring a touch of spring!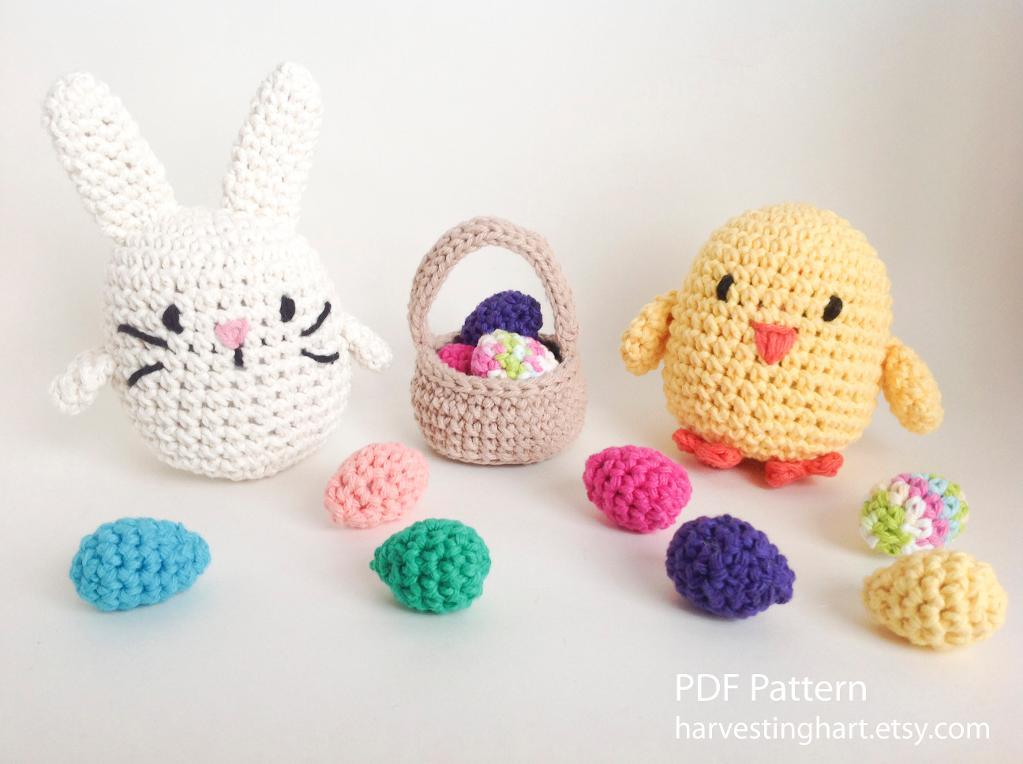 Photo via harvestinghart
Easter bunny and chick play set
Even small, solid-colored Easter eggs can brighten your room. Pair them with a crochet bunny, chicken and basket for a play set that kids will love even after Easter is over!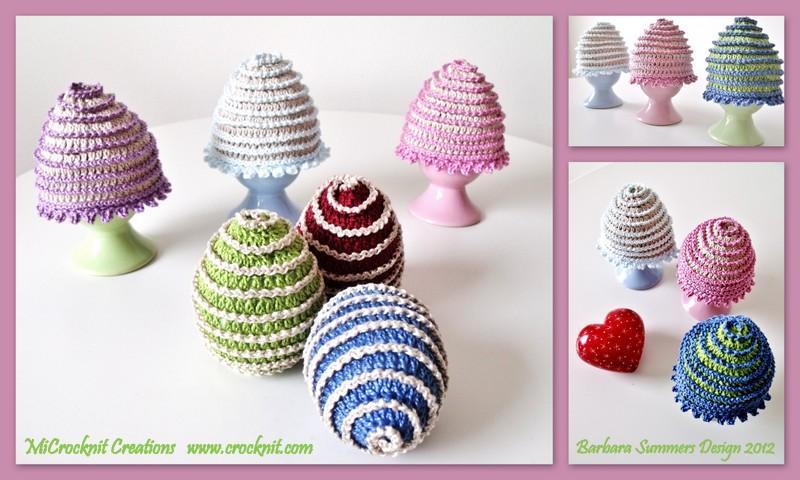 Photo via crocknit
Egg cozies
These cozies are textured to look like no other crochet Easter egg. It's perfect for crocheters who want to skip the traditional bunny decor and go for something a little more elegant.