Easter is one of the best holidays for crafters. There are just so many cute things to crochet for Easter — bunnies, chicks, and baskets… just to name a few. You can crochet Easter appliqués, garments, accessories and more. But if you really want Easter to be cute then amigurumi crochet is the way to go!
Here are 10 terrific amigurumi crochet patterns to make your Easter as adorable as it can possibly be.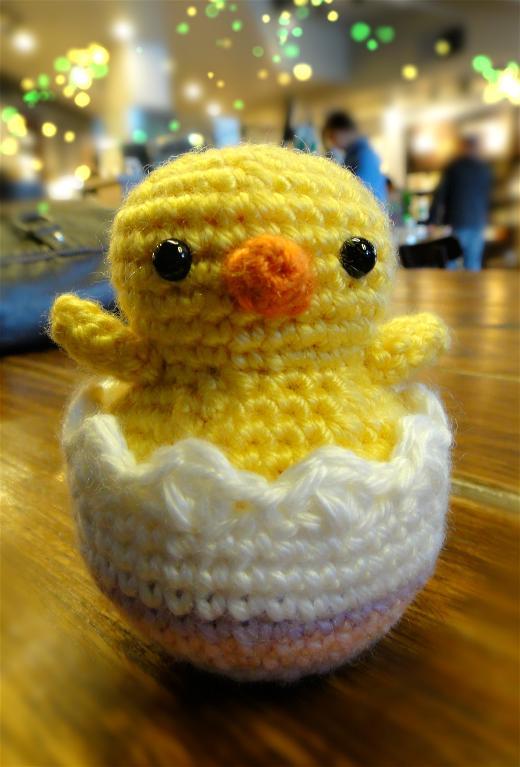 Photo via amilovers
1. Hatching Easter Chick
Chicks and eggs are two more classic Easter symbols. Get two-in-one with FREE free crochet pattern for a hatching Easter Chick!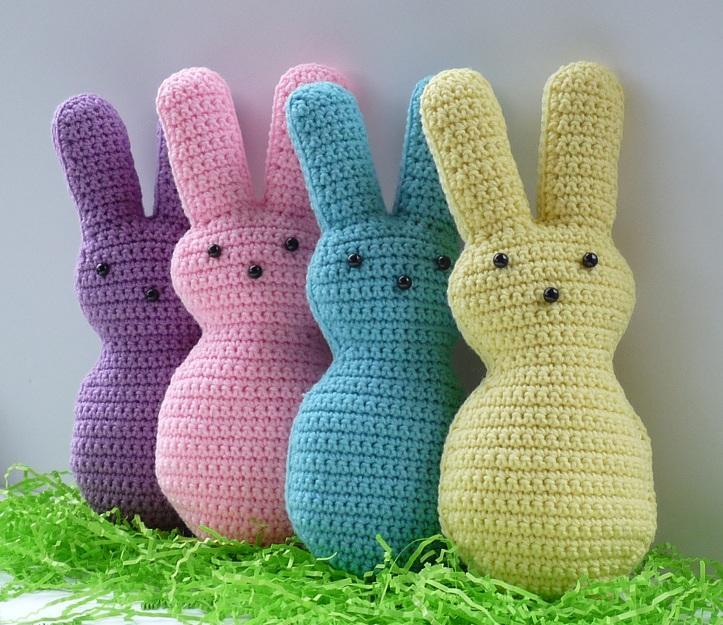 Photo via Doni S.
2. Easter Bunnies
The Easter Bunny is the most classic symbol there is for this holiday. Make an amigurumi Easter bunny in ever color of pastel yarn available using this crochet pattern from Whiskers and Wool Crochet Patterns.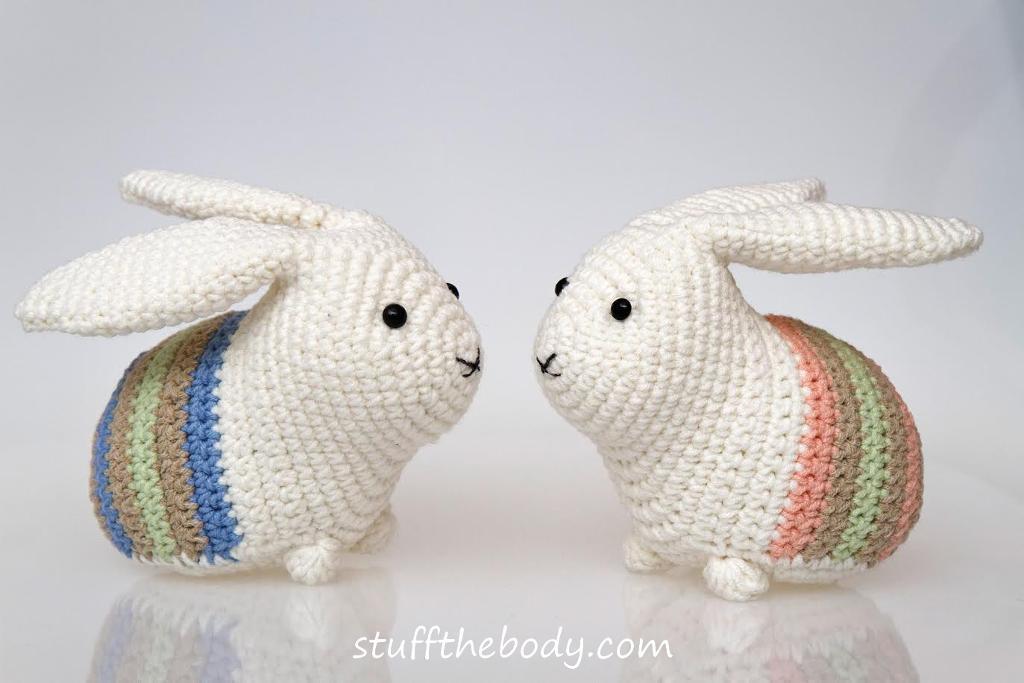 Photo via StuffTheBody
3. More Amigurumi Bunnies
Do you prefer amigurumi bunnies that look like they could be the real animal? This Easter Bunny amigurumi pattern from StuffTheBody fits the bill. Crochet a pair of these bunnies to put on display this Easter.

Photo via Bluprint instructor Stacey Trock
4. Springtime Amigurumi Animals
When you think of springtime animals, you inevitably think of bunnies and birds. These cute little amigurumi birds would be a great addition to your Easter display or a perfect stuffed animal to add to a child's Easter basket this year.
Learn to crochet the amigurumi animals shown in the image above when you take the Craftsy class Amigurumi: Woodland Animals by instructor Stacey Trock.
Photo via Craftsy member idea ivana
5. Crochet Chick Easter Egg Cozy
Maybe you already have your own Easter eggs and just need the chick to go with them? This amigurumi pattern is perfect since its designed with an opening to make it an egg cozy! Whip up a few of these and put them on display. When the Easter Bunny comes to the house, he can hide an egg or two right underneath the chick for the children to find.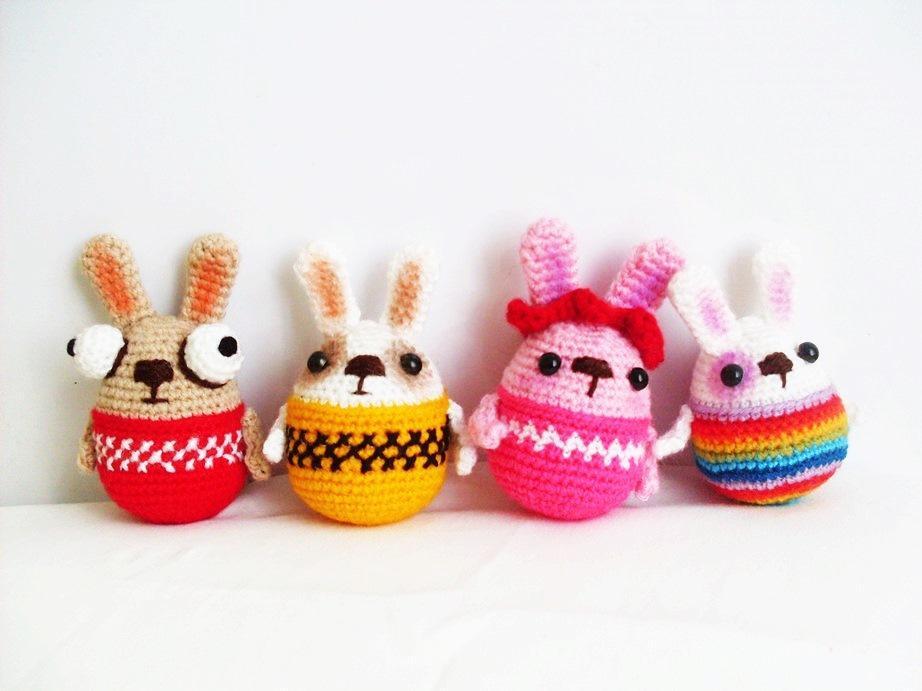 Photo via Ahmaymet
6. Easter Bunny Eggs Gang Amigurumi
These amigurumi easter bunnies have egg-shaped bodies and the cutest facial expressions ever. Crochet a whole gang of them! These are the types of Easter amigurumi toys that people of all ages can adore!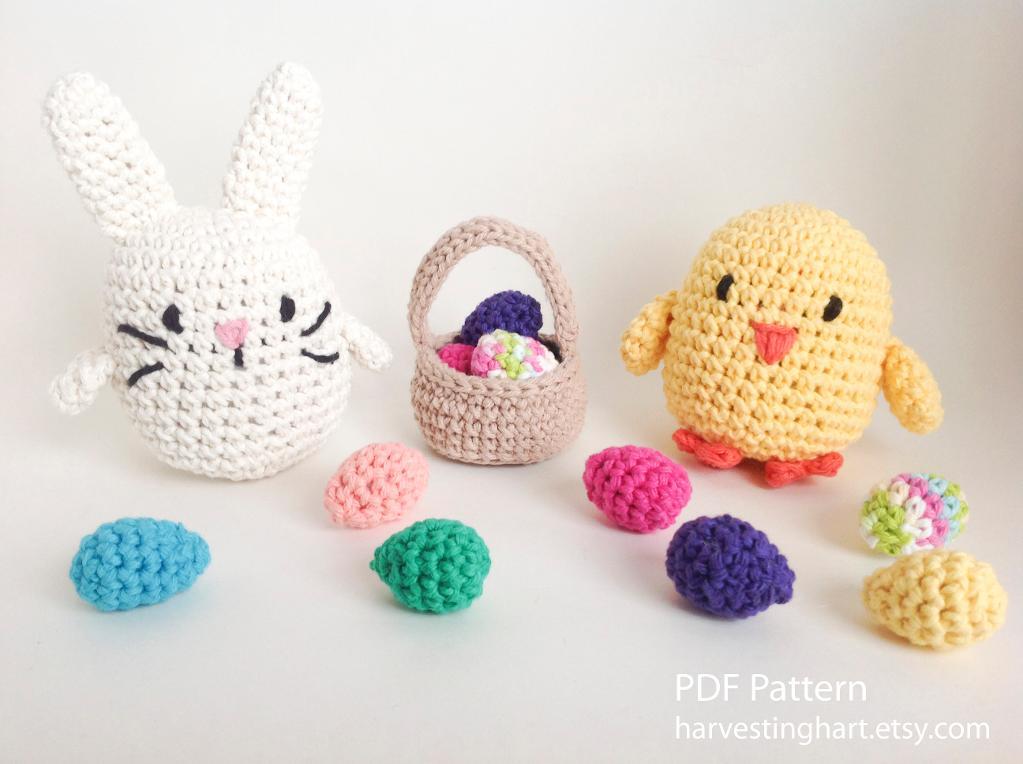 Photo via Harvesting Hart
7. Amigurumi Easter Toy Set
This crochet pattern provides you with instructions for a full amigurumi toy set including bunny, chick, eggs and basket. The children in your life will enjoy playing with these, hiding eggs for each other until the Easter Bunny arrives.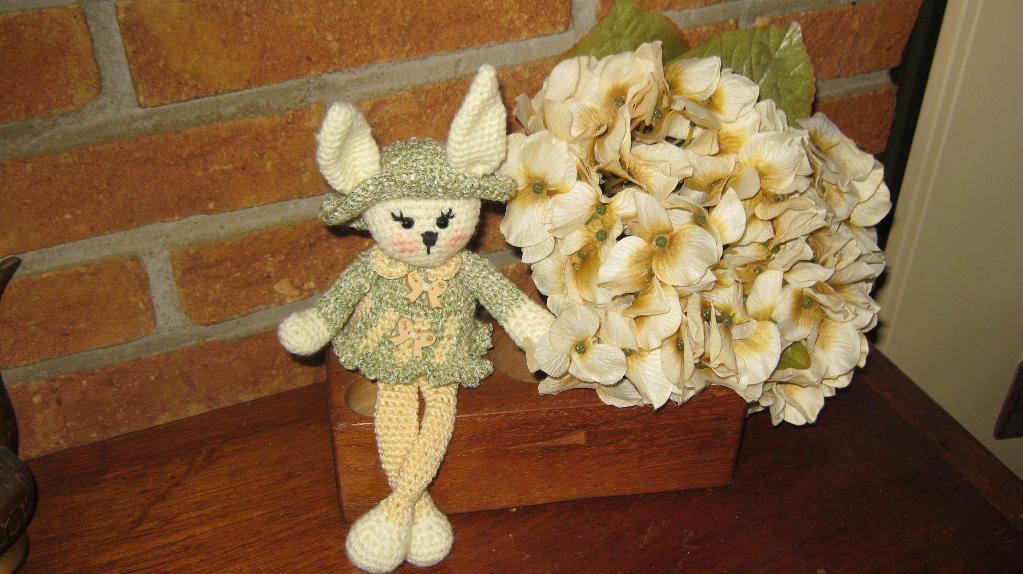 Photo via HobbyHilda
8. Easter Springtime Bunny
This Easter Bunny pattern has a lovely vintage flair. It can definitely dress up any springtime display, whether you celebrate Easter or not!

Photo via Shannen Nicole
9. Amigurumi Easter Eggs
If you're not as into the animals of Easter then you might just want to crochet some eggs. These little eggs have a terrific springtime pattern on them. They are perfect for Easter party decor. They can also be added to Easter baskets, put on display on a desk or mantle or given as little gifts to people for the holiday.

Photo via Janine Holmes
10. Easter Treat Bags
These adorable treat baskets will add an extra special handmade touch to your family's Easter festivities. Stitch one or stitch them all! 
You might also enjoy our roundup of cute Easter egg crochet patterns.