My favorite kinds of Christmas decorations are the handmade ones — especially when they've been passed down from other family members. I have a few crocheted Christmas decorations, from ornaments to fuzzy little coasters that have been used for decades to hold apple cider and hot chocolate.
If you're picky about your holiday decor, don't worry. Crocheted Christmas decorations can fit just about any theme. You can crochet a snowy woodland scene, a few Santa-approved elves, and even decor that gives a nod to holiday sweets. Plus, it just gives you another excuse to craft while listening to Christmas carols and eating your weight in Christmas cookies.
Grab a crochet hook and some hot chocolate, then settle in with these crocheted Christmas decorations.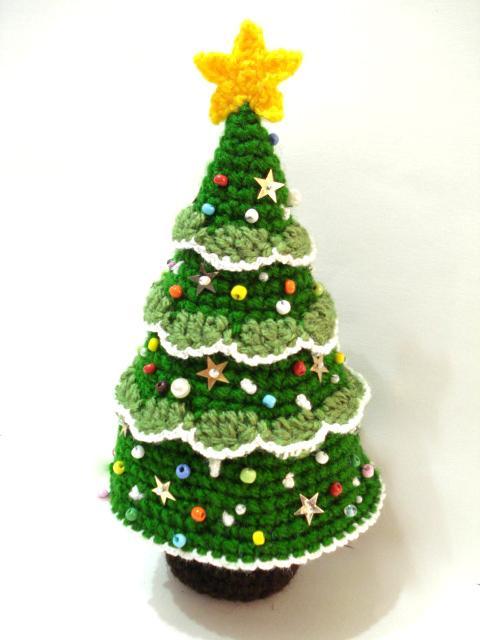 Photo via Craftsy member AllSoCute
Crochet Christmas Tree
Deck the halls with this cute little tree that stands nearly 8″ tall. It's small enough to fit anywhere, from a mantel to your coffee table. Want a bigger tree? Just use a larger crochet hook and heavier yarn.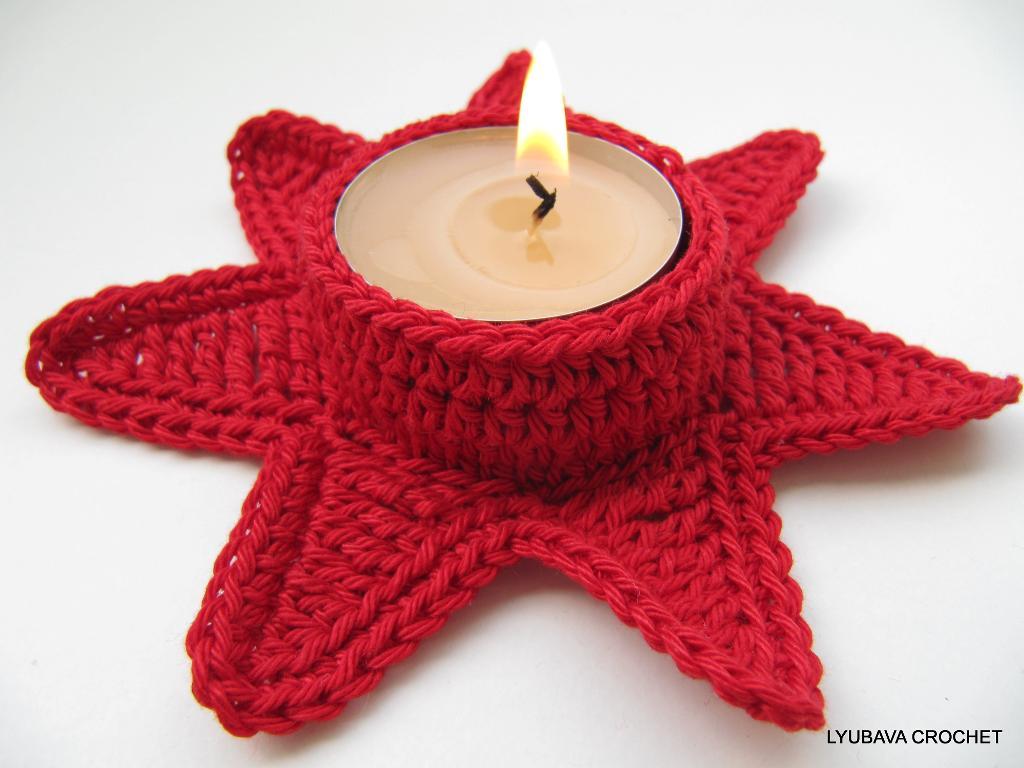 Photo via Craftsy member Lyubava Crochet
Candle Holder Christmas Red Star
Candles are festive, but candles resting in a red Christmas star? Now, that is festive. Whip up a few of these stars with scrap yarn in pretty holiday colors. Bonus points for sparkles!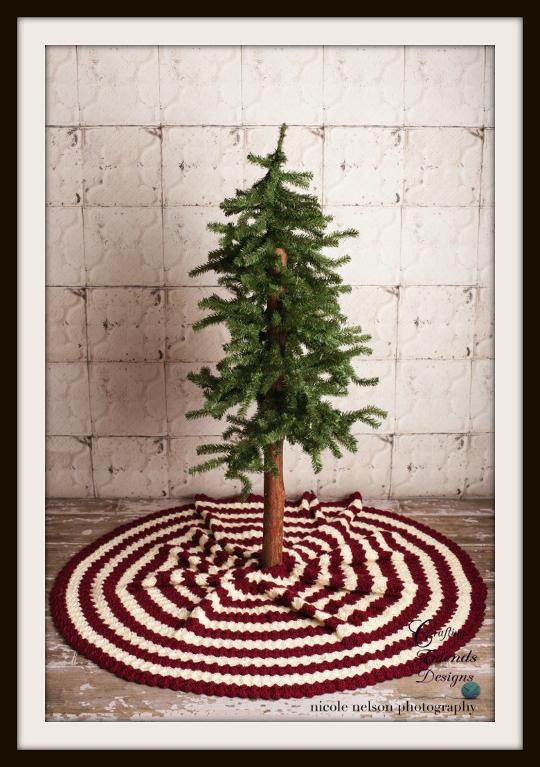 Photo via Craftsy member CraftingFriends
Diamond Christmas Tree Skirt
This pattern comes with three size options, so you can crochet a tree skirt for any tree, whether it's a 5-foot-tall tree in your living room or a 3-foot-tall tree in your bedroom. Not crazy about the candy cane-inspired stripes? Make one in a solid color that matches your other Christmas decor.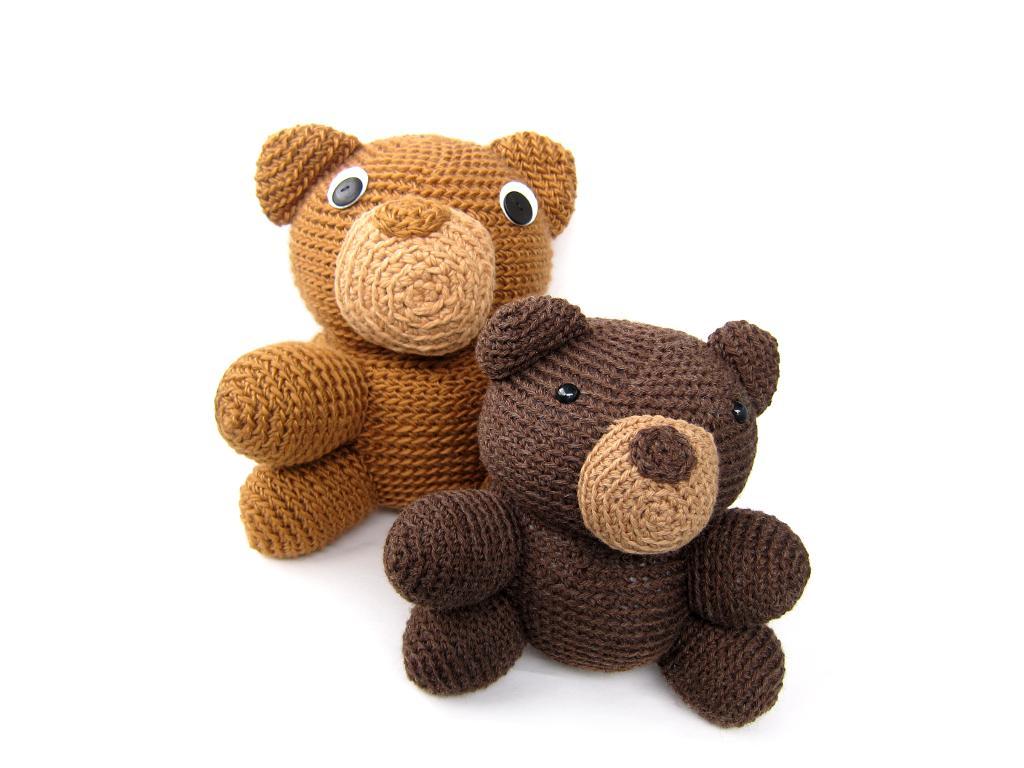 Photo via Craftsy instructor Stacey Trock
Woodland Bear
I love woodland-themed decor for Christmas, like these cute little bears. The pattern for these bears can be yours if you enroll in Amigurumi: Woodland Animals with Stacey Trock. You'll learn to make these bears, plus a deer, raccoon, and bluebird. All of these can be incorporated into your Christmas decor. Wouldn't they look cute surrounded by pine cones and a snowy scene?

Enroll in Amigurumi: Woodland Animals here.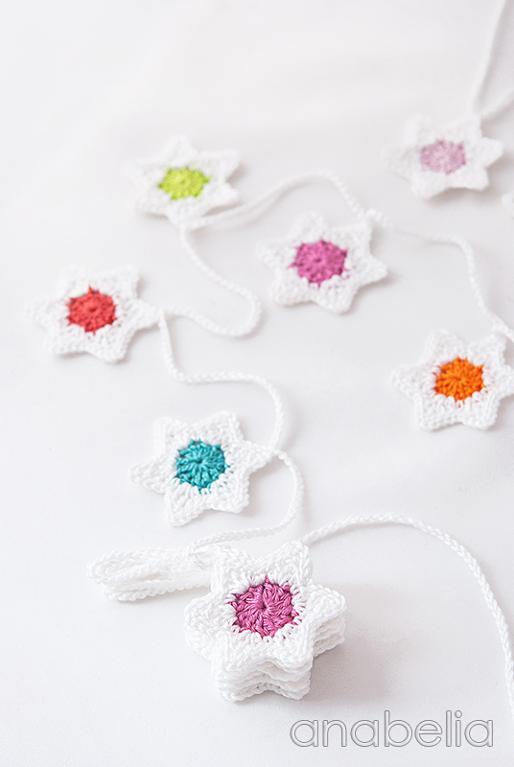 Photo via Craftsy member Anabelia Craft Design
Six-Pointed Star Christmas Garland
I can think of a couple of places to hang this garland. Maybe on the stair banisters, the mantel, the Christmas tree, the wall? You could even crochet the stars solo and use them as coasters! Plus, the pattern is free, so add it to your Craftsy cart, download it instantly, and start crocheting the stars today.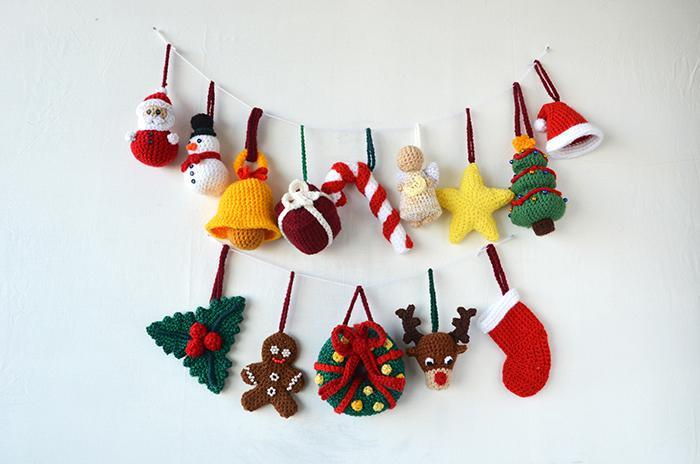 Photo via Craftsy member FlyingDutchman
14 Christmas Ornaments
You'll find everything from holly to gingerbread men and candy canes in this huge collection of Christmas ornaments. They're not just ornaments; you can use them as brooches and other embellishments or just random decorations around the house.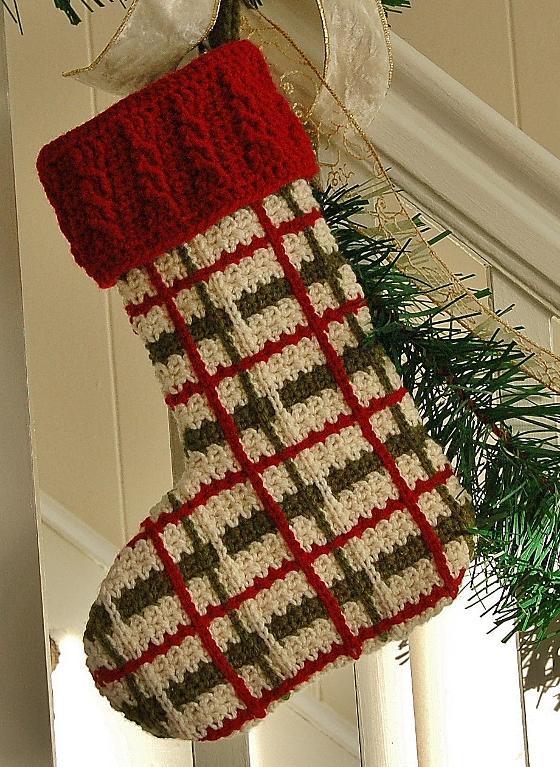 Photo via Craftsy member Jennifer Pionk
Perfectly Plaid Christmas Stocking
Stockings are meant to be stuffed with tiny presents, sure, but this one can do double duty as a decoration. Hang stockings long before Santa arrives so you'll have plenty of time to enjoy them.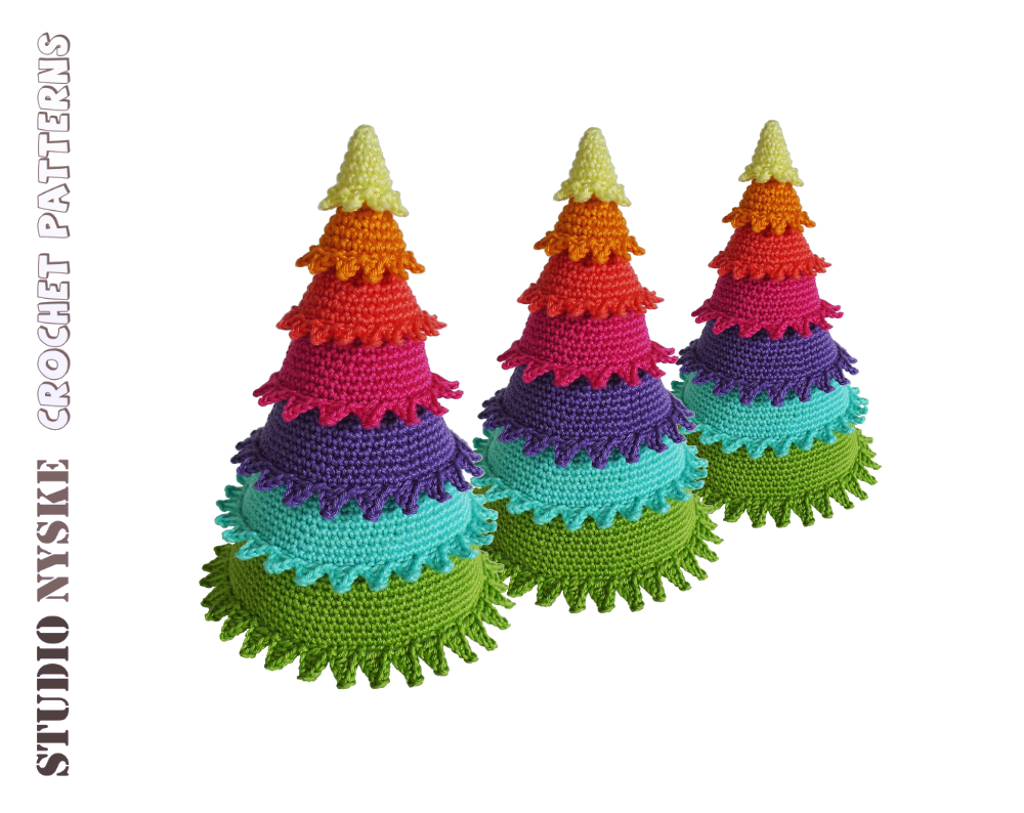 Photo via Craftsy member StudioNyske
Rainbow Christmas Tree
Christmas decorations in non-traditional colors are a great way to shake up your usual decor. Use yarns from your stash to make up a whole forest of these cute little trees and place them where your guests can admire them.
Do you use crochet in your Christmas decor? We'd love to hear about it in the comments!