Keep pencils, pens, markers and everything else organized with these hand-stitched, customizable, crocheted pencil cases! In addition to being functional, these patterns add a fun personal touch to your life. Doubling as crochet hook cases or glasses cases, anyone can appreciate these great designs.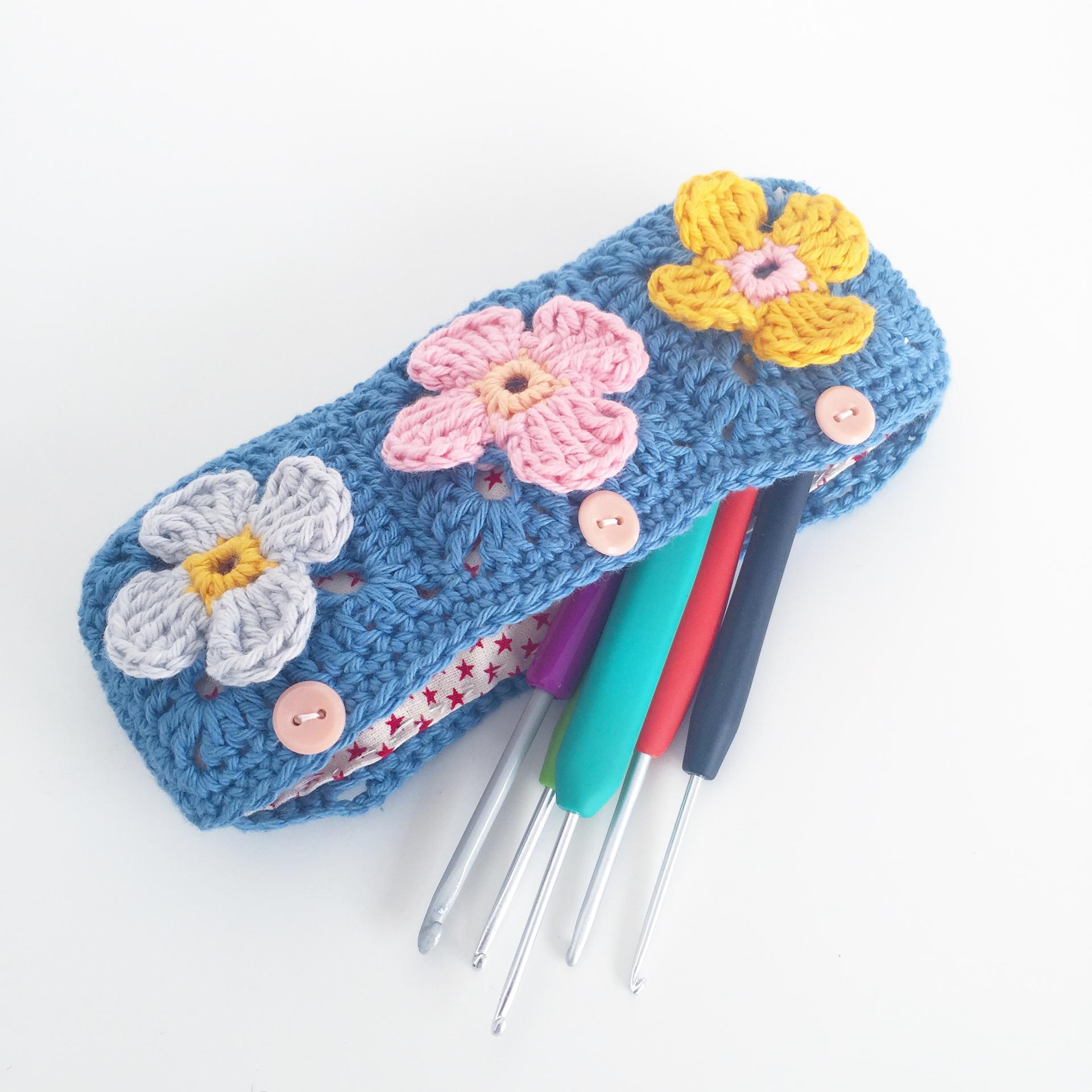 Photo via Annemarie's Crochet Blog
1. Petal Square Pencil Case
With buttons and flowers, this case is one you can totally customize! Made with basic stitches and simple construction, it's a great go-to pencil case crochet pattern. It includes instructions for lining the bag with fabric if you want to make it sturdier.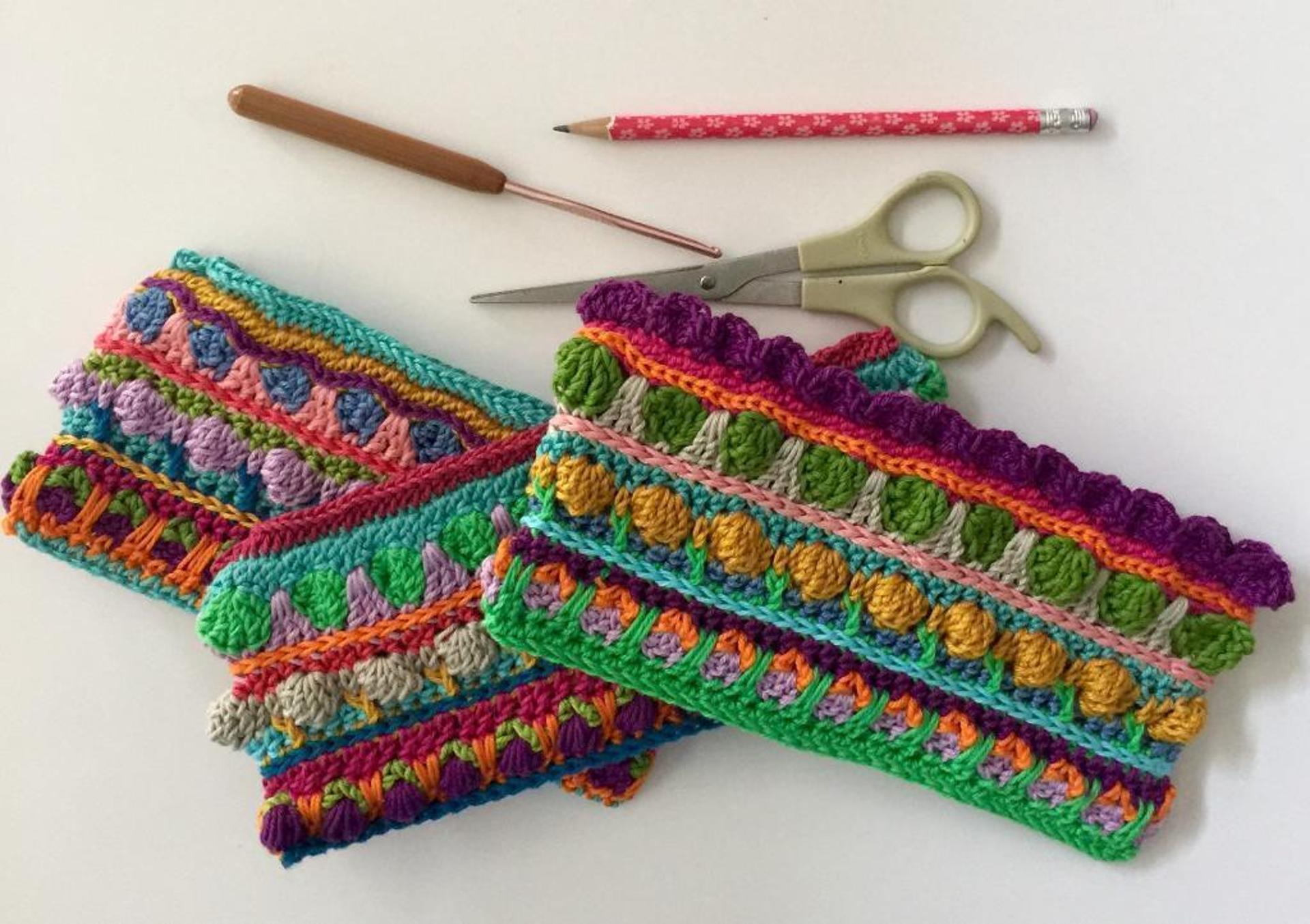 Photo via Part Pixy
2. Sew-Free Zippered Purse
Practice a range of fun crochet stitches with this no-sew crochet pencil pouch. Playing with a terrific mixture of colors, this is a great stash-busting project. Learn how to add a zipper (without using a sewing machine) so that your pencils stay in their place.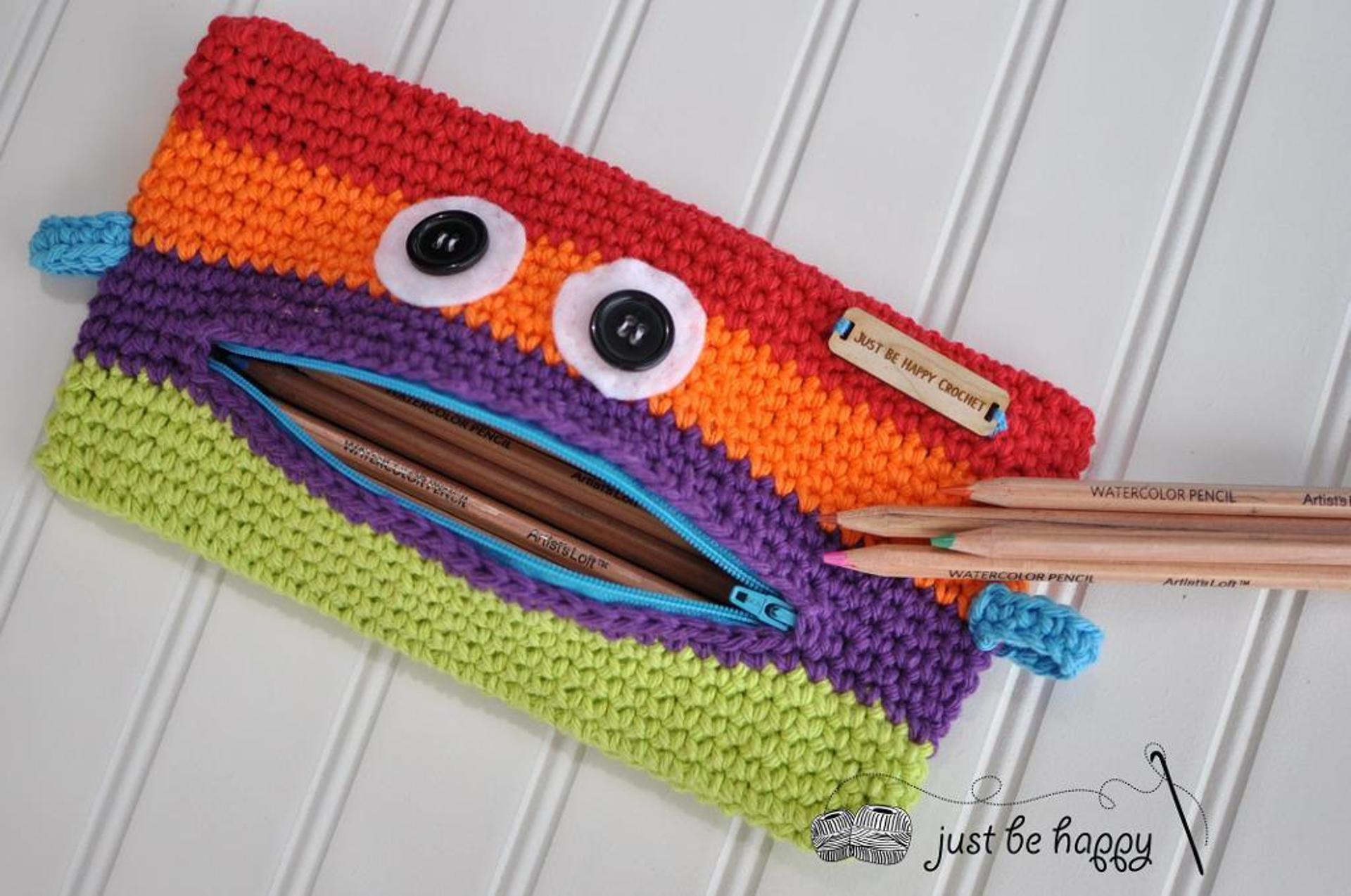 Photo via Just Be Happy Crochet
3. Monster Pencil Case
A uniquely placed zipper and simple button eyes turn a very simple striped crochet pattern into a fun-loving crochet monster. This pattern is another great stash buster, using less than 100 yards of yarn in total. It is worked in single crochet so an advanced beginner could easily tackle this project.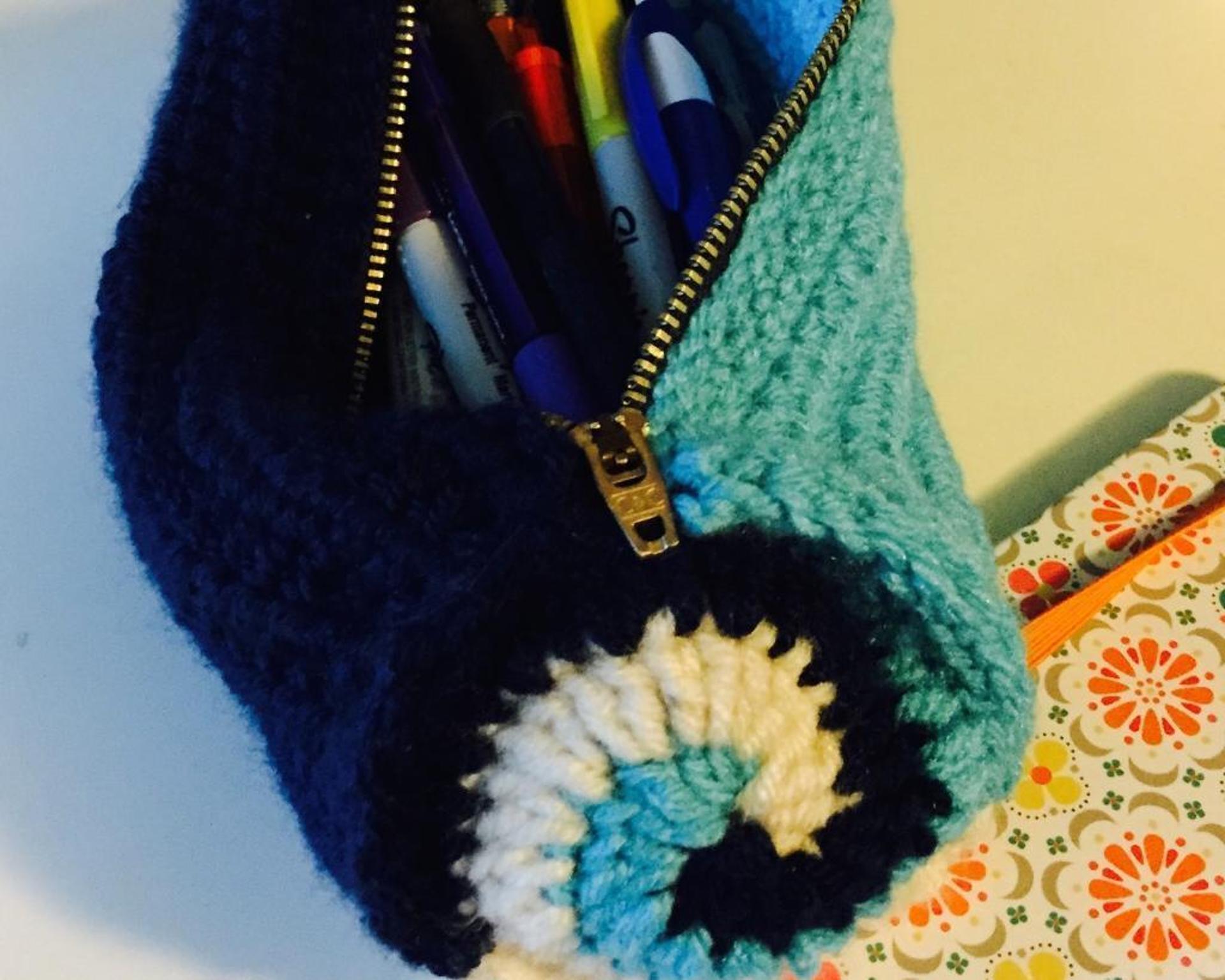 Photo via TangledTabby
4. Swirly Pencil Case
Use basic stitches to make a crochet spiral motif that becomes an eye-catching pencil case. With lots of room inside, you could also use it to store art supplies, makeup or snacks. Make several in different colors to fit any season.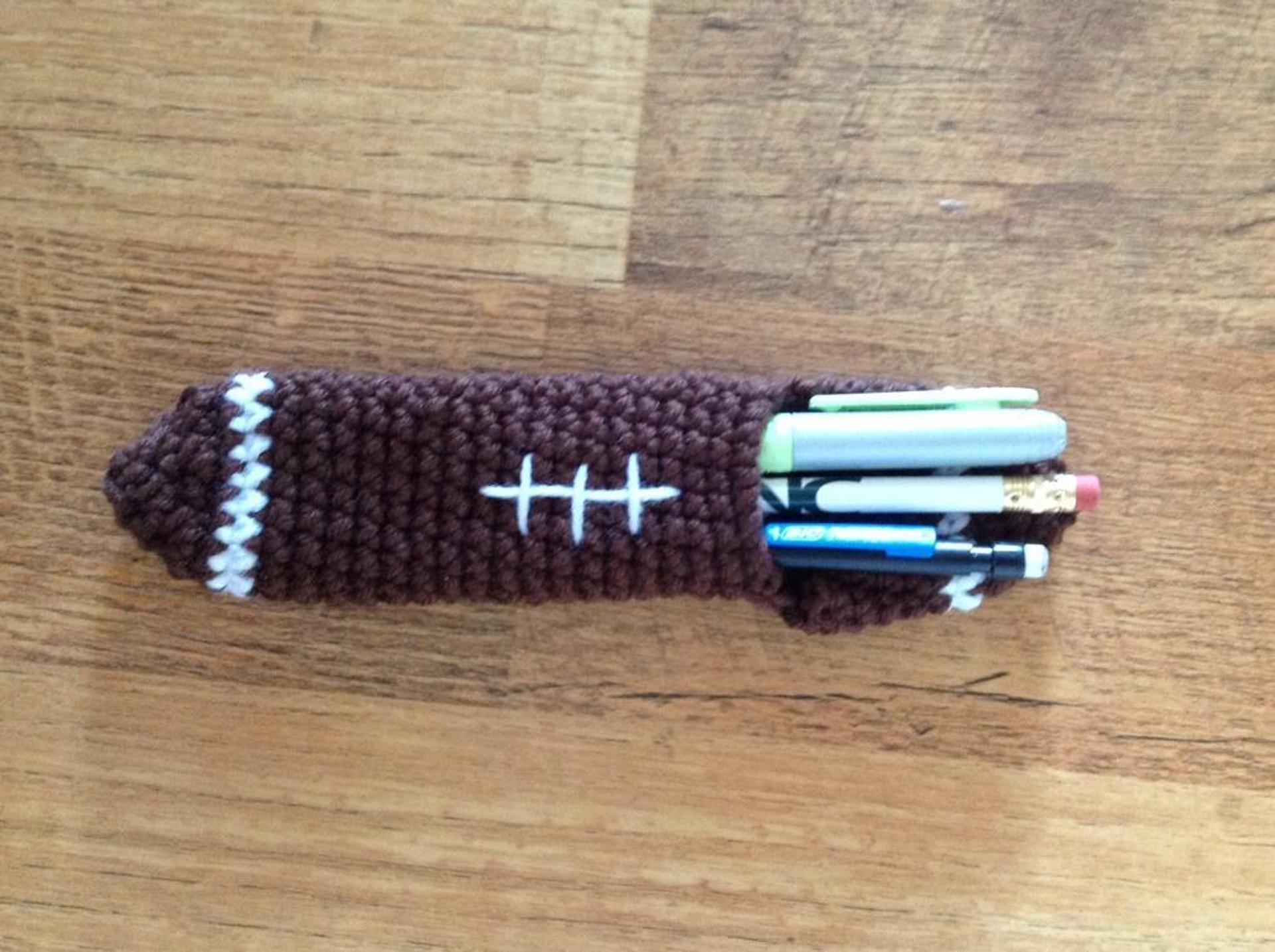 Photo via Krafty Shack
5. Football Pencil Case
Sports fanatics need to store their pencils and pens too! This football case is is great for those who enjoy celebrating sports seasons. Not big into football? Change up the colors and use the pattern as a sleek pencil bag.
Photo via Sunshine Charlotte Designs
6. School Spirit Pencil Pouch
Show off team spirit with a case in school (or a favorite sports team's) colors. Of course, this pattern works in any color combination so it's great for multiple occasions. It is a very easy half double crochet pattern that closes with a button.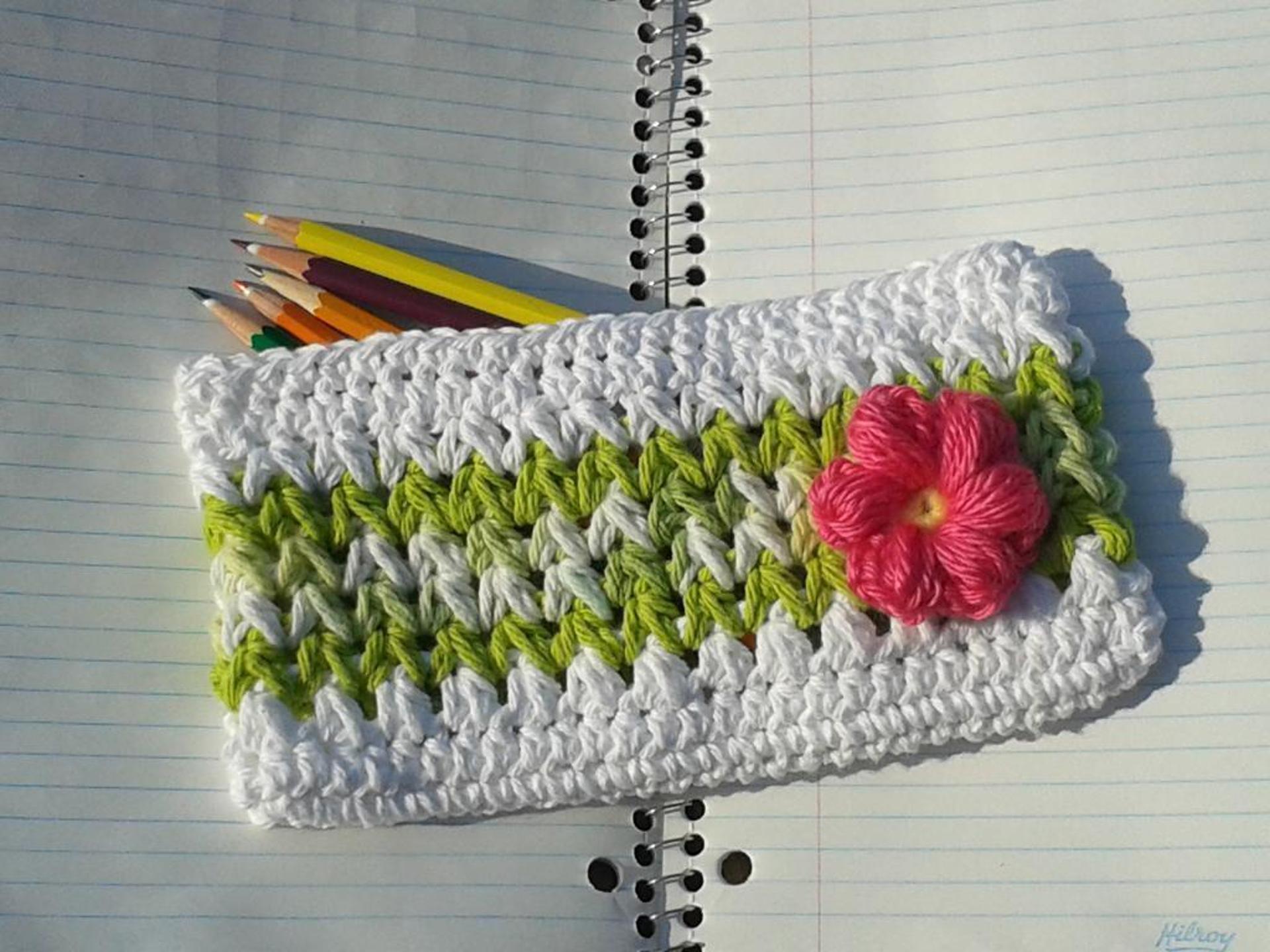 Photo via Isabelle Laurent Design
7. Flower Pencil Case
A crochet V-stitch is accented with a wide stripe in the center of the pencil case, giving great attention to this pretty stitch. This crochet pattern includes instructions for a puff stitch flower appliqués that is perfect to accessorize the pouch (and to save for other projects as well)!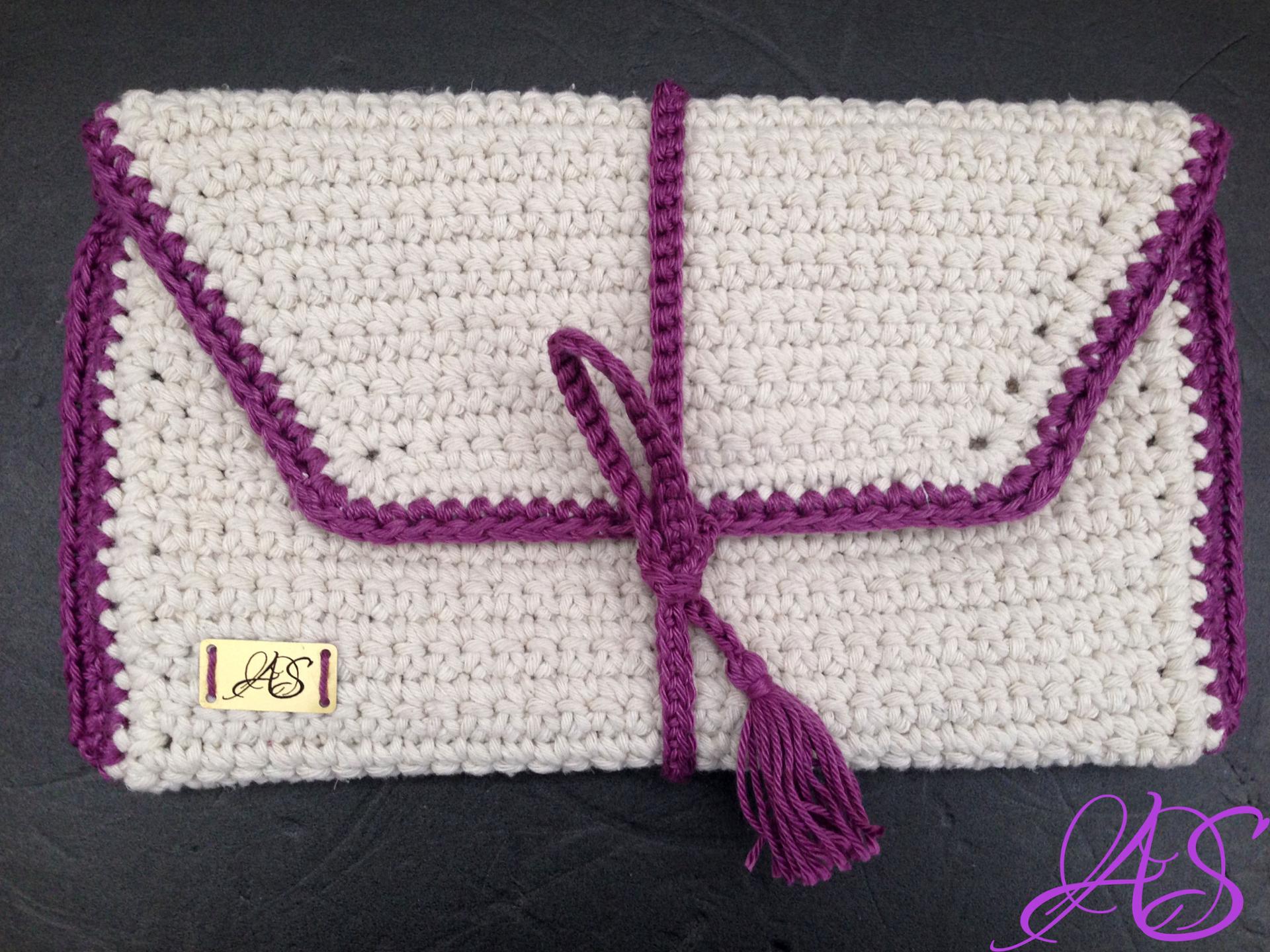 Photo via Crochet Violet
8. Tassel Envelope Case
This crochet pencil case has a cute design that looks like an envelope and it could even double as an adorable little clutch. People who don't want to deal with sewing on zippers or buttons will appreciate the closure: a long chain with a tassel that wraps entirely around the pouch.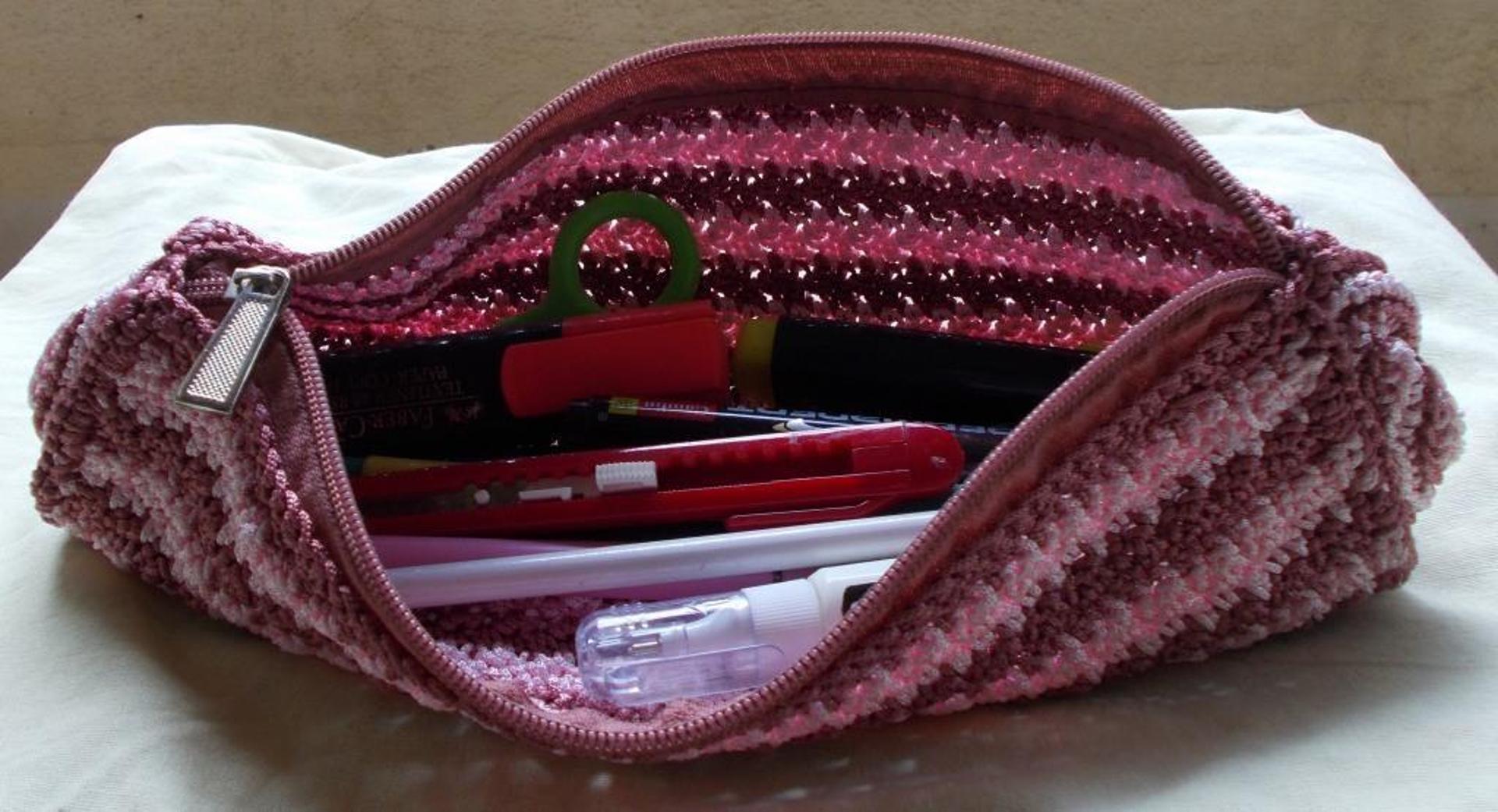 Photo via Tunnel Scarf
10. Daily-Use Pencil Case
Single and double crochet stitches create a beautiful texture that is particularly prominent when worked in stripes. With options for a lining, buttons or a zipper you can personalize this bag to your liking.