Protect your glasses and sunglasses in a stylish way by making a crochet glasses case for each pair. A case that's made well will keep your glasses safe, plus it will make them easier to find when you've thrown them into a larger bag.
Here are five crochet glasses case patterns along with some tips for making the case perfect for preserving the quality of your eyewear.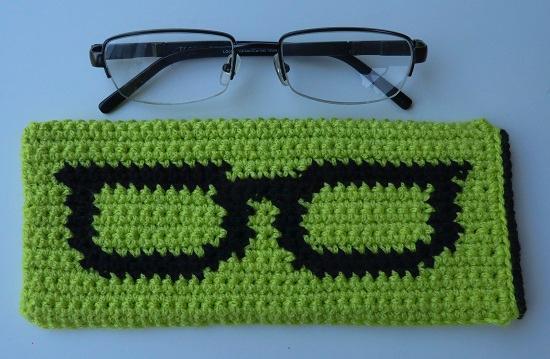 Photo via Craftsy member Doni S. of Whiskers and Wool Crochet
1. Eye Glasses Case
The eyeglasses graphic on the outside of this crochet glasses case is a bit quirky, humorous and perfect for so many people. The basic glasses case pattern uses single crochet, but it's an intarsia colorwork design, so you'll have the opportunity to practice that advanced technique with this pattern. There are actually three different patterns in one, because you can make the glasses design in a square, round or cat-eye version. This case is made in one flat piece and then folded and stitched together at the end, so assembly is really simple.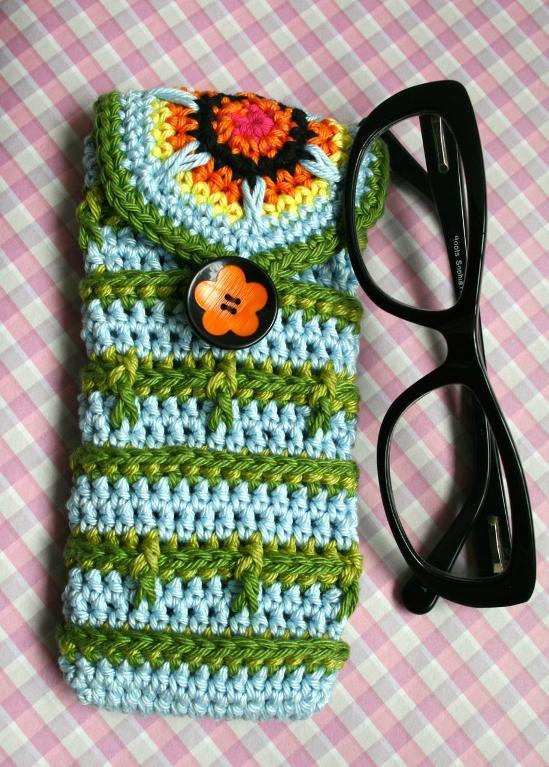 Photo via Craftsy member Luz Patterns
2. Green Glasses Case
The design of this crochet pattern was inspired by beautiful fabric and it shows in the color and texture. It's a button-closure case, which keeps your glasses secure and gives you the opportunity to play with a fun button! In the example, the button matches the design on the closing flap, but get creative when choosing your own button. If you need help selecting buttons, read "7 Tips for Choosing and Adding Buttons to Crochet" by Ashley Little.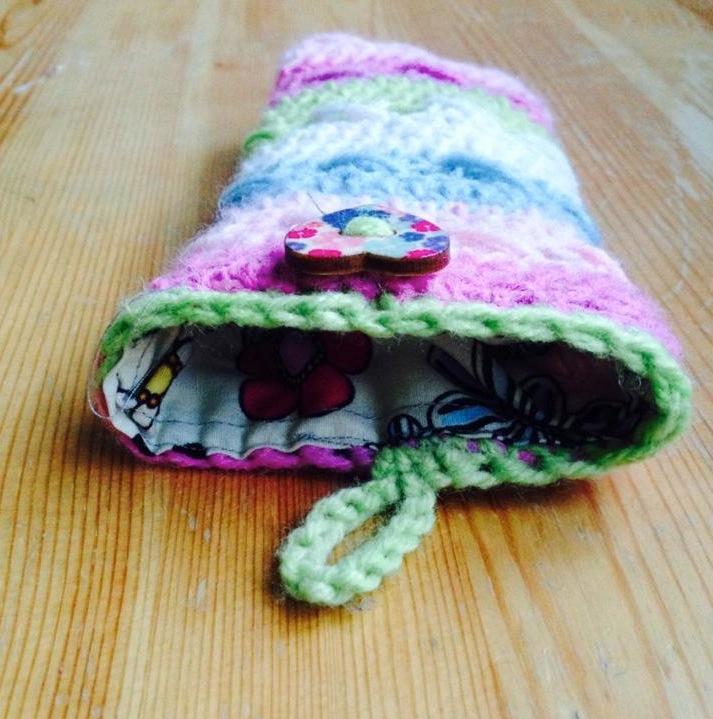 Photo via Craftsy member MammaWhale
3. Glasses Cozy
This is a really straightforward crochet glasses cozy pattern worked in a combination of single crochet, half double crochet and double crochet. The combination of the stitches is unique, but what is really special about this crochet pattern is that it comes with information about how you can sew in the lining as you create the case. A fabric lining acts as extra insurance that you won't scratch your glasses.
Sorry, the pattern was removed.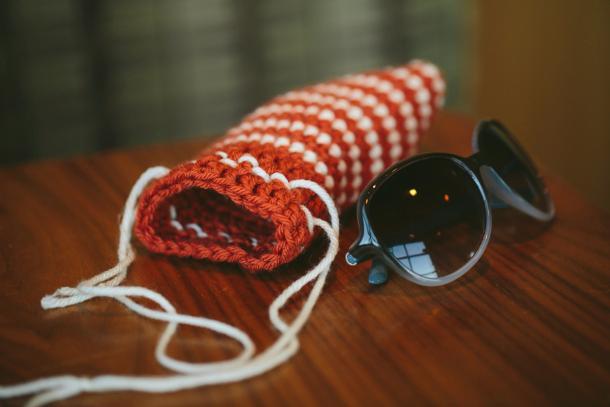 Photo via Craftsy member The Firefly Hook
4. Sunglasses Case
There are several different ways that you can close up a crochet glasses case to keep your glasses safe inside. One option is the drawstring, which many people like because it doesn't require sewing on buttons and zippers. This drawstring pattern is designed for sunglasses; it doesn't have a fabric lining, so you'd probably want to add one if you were going to use this to store regular glasses or prescription sunglasses. This is a simple crochet pattern using single and double crochet stitches — great for beginners.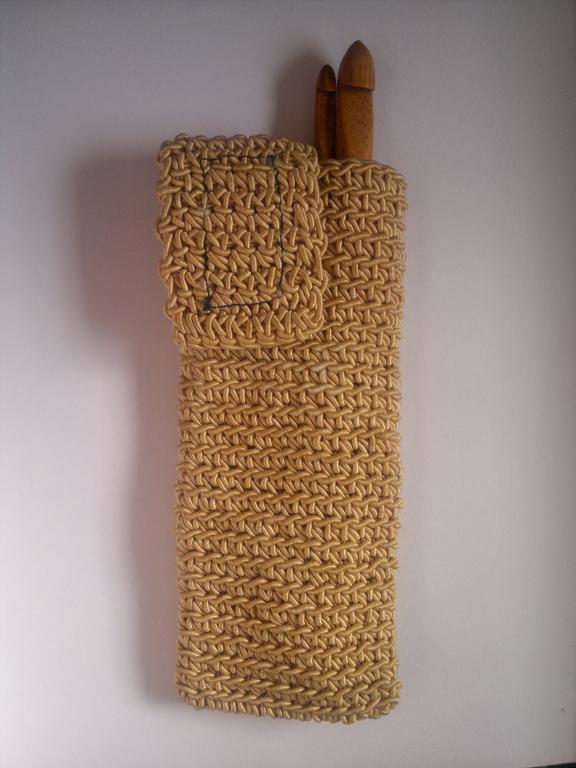 Photo via Craftsy member Mamta
5. Hook Pencil Sunglass Case
This crochet case pattern is adaptable to make it the right size to hold your glasses or, alternatively, to hold your crochet hooks (or pencils, or anything of a similar size). It is designed in a soft yarn that takes glasses care into mind. The unique half-size closure flap will keep your sunglasses inside their case but has a fun sense of style that's different from what you usually see. Plus, this case closes with Velcro, which you don't always get an excuse to use in crochet!
Tips for crochet glasses case perfection
Use soft yarns that won't scratch your glasses. Baby yarns are a great example.
Choose a lightweight yarn. You'll notice that most of these patterns are worked in DK weight rather than worsted weight.
Line your crochet glasses case with soft fabric. See Ashley Little's tips in "Lining a Crochet Bag to Make it Sturdier — and Prettier."
Want more protection? Make your crochet glasses case large enough to hold the hardcover case your glasses came with.
Make a closure for your crochet glasses case so your glasses don't slip out. Buttons, zippers and drawstrings are all elements that you could add if they aren't in the original pattern.
Can't find a crochet glasses case pattern that you like? Look at patterns for crochet pencil cases and even small clutches instead.
No Comments