Protect your glasses and sunglasses in a stylish way by making a crochet glasses case for each pair. A case that's made well will keep your glasses safe, plus it will make them easier to find when you've thrown them into a larger bag.
Here are five crochet glasses case patterns along with some tips for making the case perfect for preserving the quality of your eyewear.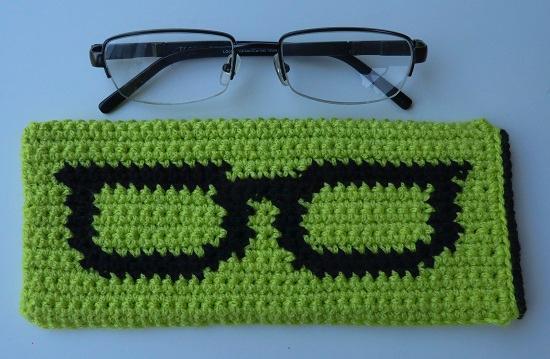 Photo via Bluprint member Doni S. of Whiskers and Wool Crochet
1. Eye Glasses Case
The eyeglasses graphic on the outside of this crochet glasses case is a bit quirky, humorous and perfect for so many people. The basic glasses case pattern uses single crochet, but it's an intarsia colorwork design, so you'll have the opportunity to practice that advanced technique with this pattern. There are actually three different patterns in one, because you can make the glasses design in a square, round or cat-eye version. This case is made in one flat piece and then folded and stitched together at the end, so assembly is really simple.
Get the pattern »