If you're a knitting fan,  you're probably already familiar with the term intarsia. Intarsia is one of the simplest types of colorwork, perfect for when you want to add a heart to a solid-color sweater, for instance. But did you know that you can also crochet intarsia?
Grab your hook and get ready to add designs to your crochet with these intarsia crochet tips, plus a couple of patterns to get you started!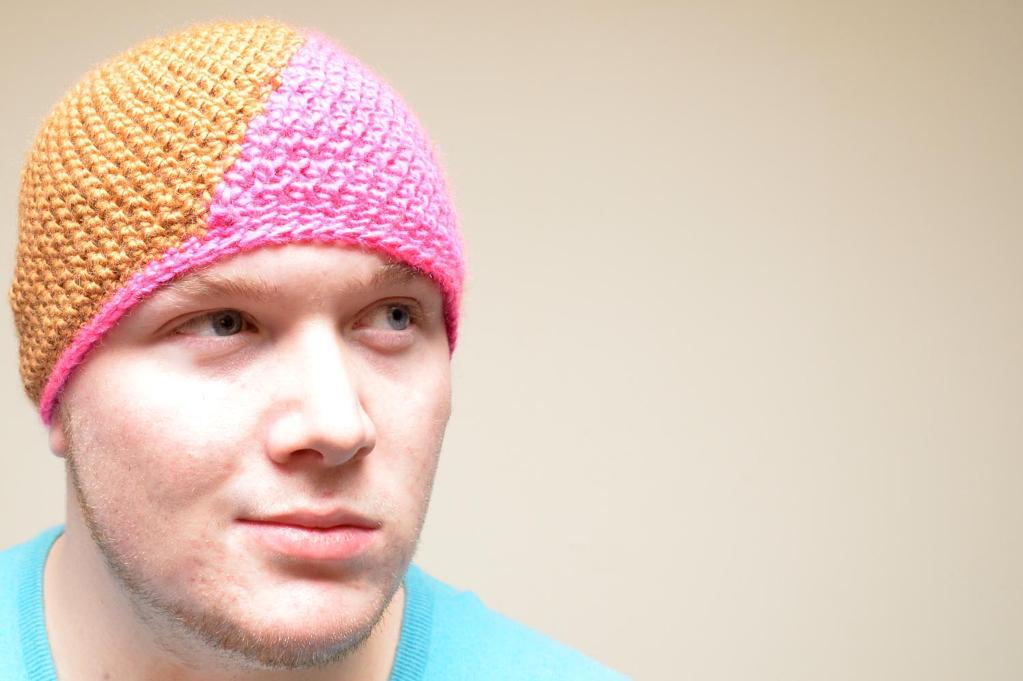 Intarsia hat, pattern via rohnstrong
Intarsia crochet skills
The beauty of intarsia is that the blocks of color are large, so you don't have to worry about carrying, or "floating," the yarn behind your work as you would with more complicated colorwork. Once you've finished crocheting with one color, break the yarn and move on to the next. Phew! But there are two important elements to crochet intarsia: changing colors and following a chart. Don't worry, both are super simple.
Changing yarn colors
To change colors, the only thing you have to do is complete the last step of your previous stitch using the new yarn color. Let's use single crochet as an example. You're crocheting with green yarn, but you want to change to blue yarn. The color change magic will happen in the stitch just before the first stitch of the new color. If you've ever crocheted stripes, you'll find that it's a similar technique.
Insert your hook as usual, wrap the green yarn around the hook, and pull through the stitch. Now you have two loops remaining on your hook, right? Take that blue yarn and wrap it around the hook, then pull it through the two loops left on the hook. The next stitch you crochet will be with the blue yarn!
Follow these same steps again when you're ready to change back to green — and don't forget to weave in the loose ends when you're all finished.
Reading intarsia charts
Some intarsia crochet patterns include charts. For some patterns, the chart might be your only guide to the stitches' colors, while other patterns might have both a chart and written instructions.
Each chart should include a key that tells you which colors are represented in the chart. This will let you know exactly when to change colors. Remember that each little block on the chart represents one crochet stitch. Also keep in mind that you're turning your work when you start a new row, so odd-numbered chart rows should be read right to left, while even-numbered chart rows should be read left to right.
Intarsia crochet patterns
Now use those intarsia crochet skills to crochet some of these awesome designs from right here on Craftsy.
Virvel hat
Grab onto the neutral and neon trend with this crochet intarsia hat (pictured above). The blocks of color are large, so you won't spend a lot of time changing colors and weaving in ends when you're finished. It doesn't hurt that the color combination reminds me of a cupcake with pink frosting. Yummers!

Photo via StefanieFayard
Circular flower
This pretty flower is worked using a chart. Crochet the yellow center as usual, then begin the color changes once you reach the petals. These are perfect for coasters. You could also link them together to make a really awesome wall hanging.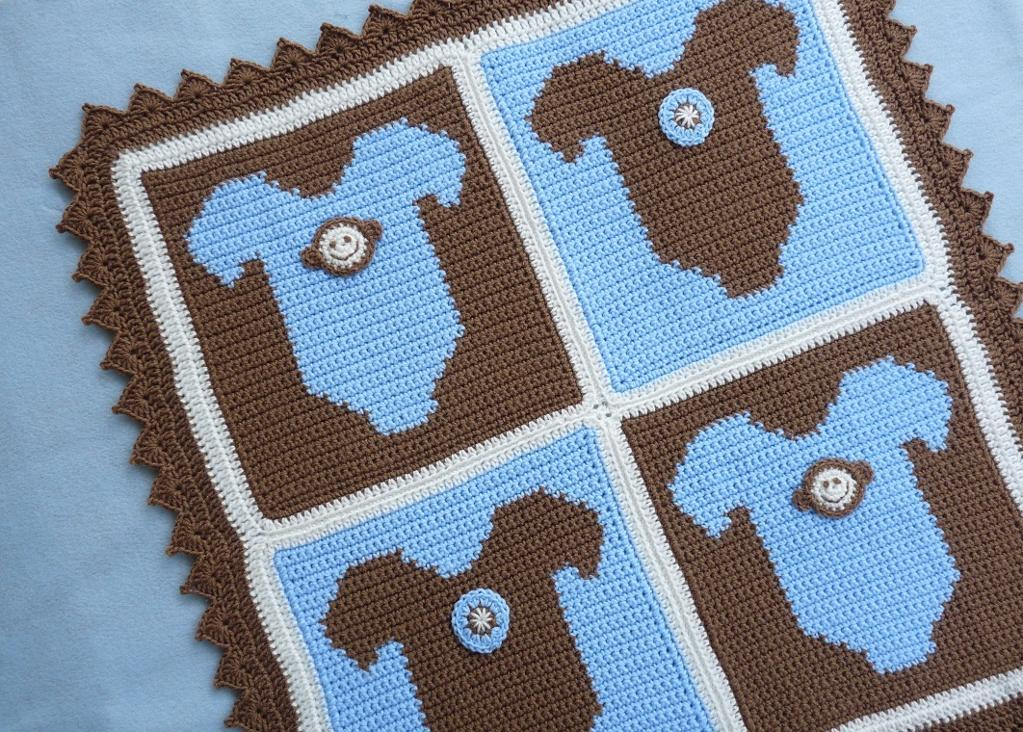 Photo via Doni S
Monkey onesie baby blanket
Can you think of a sweeter way to use intarsia crochet? Use whichever colors you'd like to fit the gender and the décor colors of the lucky baby. There are two flower appliques to choose from, too, so you can decorate your non-monkey onesies however you'd like. Designer Doni S even provides a link for a color-change tutorial!
Need to refresh your crochet skills before you embark on the intarsia crochet journey? Vickie Howell reviews all the basics, from single crochet to granny squares in her Crochet Lab. Enroll and consider your intarsia crochet color combinations while you practice your double crochets.
Wanting to give intarsia knitting a go, but not still not sure where to start? Check out one of Craftsy's newest classes, Intarsia: Basics and Beyond.
How do you use multiple yarn colors in your crochet?