Most crocheters have more crochet hooks than they actually need. If this sounds like you, then you need to find creative ways to store and organize your crochet hooks. There are many different crochet hook case patterns for exactly this purpose. 
Here are 10 free crochet hook case patterns, in a variety of styles, to keep your crochet hooks corralled cutely for efficient use.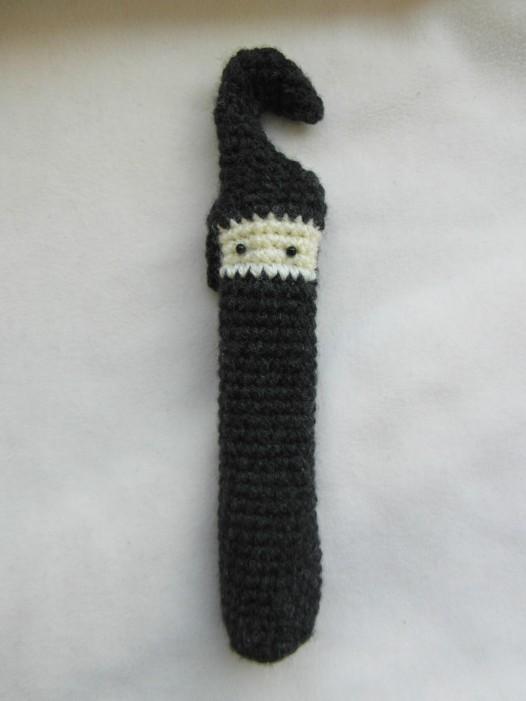 Photo via Bluprint member Just-In
1. Ninja Hook Case
Use this free crochet pattern to create a ninja that can look over your crochet hooks. Not only do you get a cute ninja shape but you also get a two-for-one because this is a crochet hook case shaped like a crochet hook. So even if you don't add the face, you still get a cute case for your crochet hooks. The free crochet pattern also comes with an amigurumi version so you can make ninja toys to go along with your hook case. Cute, cute, cute.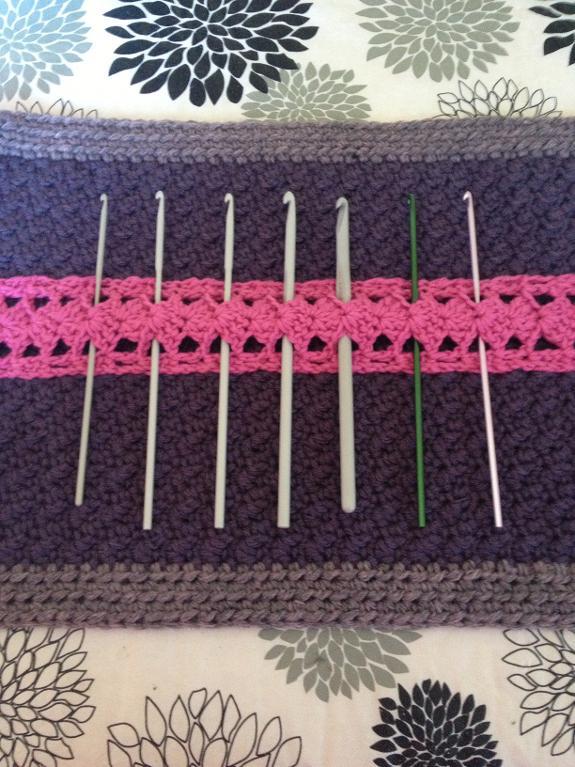 Photo via Bluprint member ACCROchet
2. ACCROchet Hook Case
The most popular style of crochet hook case is a piece of beautiful fabric that rolls up, with the crochet hooks tucked safely into holders inside. This is just one version of that type of crochet hook case. You only need to know the basic crochet stitches and you could adapt the sizing to fit a smaller or larger number of crochet hooks.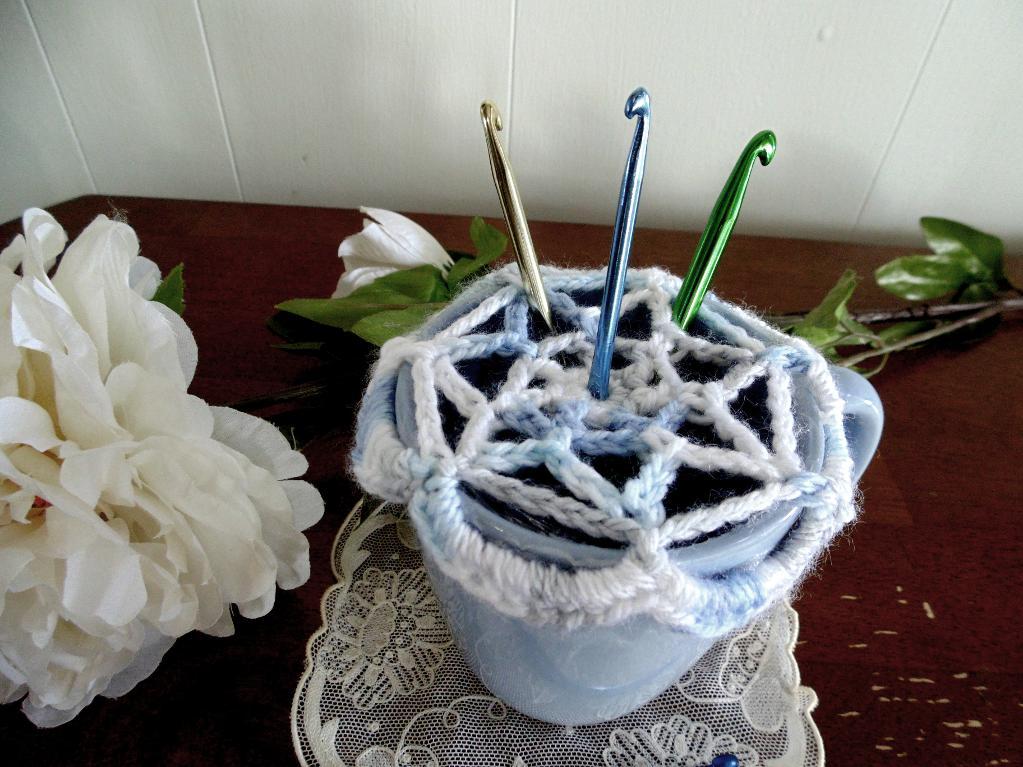 Photo via Bluprint member Small Spaces
3. Star Crochet Hook Holder
This free crochet pattern shows how a simple crochet motif can be added to existing materials, such as a coffee mug, to create a unique upcycled crochet hook holder. This star-shaped crochet hook case is a great choice for the holidays!
Photo via Bluprint member MelsCrochet
4. Crocheted Jar Cover
Here's another great example of how you can upcycle with crochet to create beautiful hook storage. Take a jar, add a crochet cozy, insert your crochet hooks and put them all on display. This is a great way to store hooks for display on a desk, mantle or studio workspace.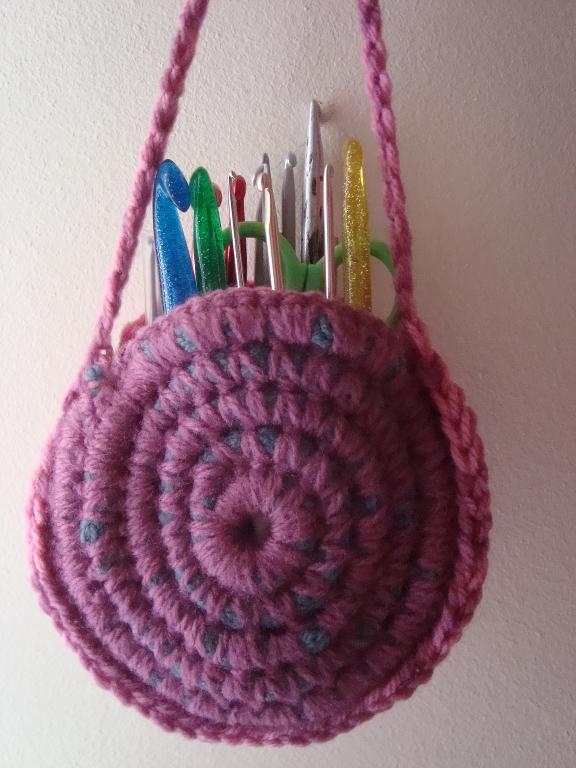 Photo via Bluprint member Camellia
5. My Box With Candy Threads
Small crochet purse patterns can be great choices for crochet storage. Purse patterns are naturally designed to hold items and small shapes are perfect for holding craft supplies. This free crochet purse pattern is the perfect size for a set of crochet hooks, a pair of scissors and other small supplies. It can hang on a wall in your work space or travel with you in your project bag.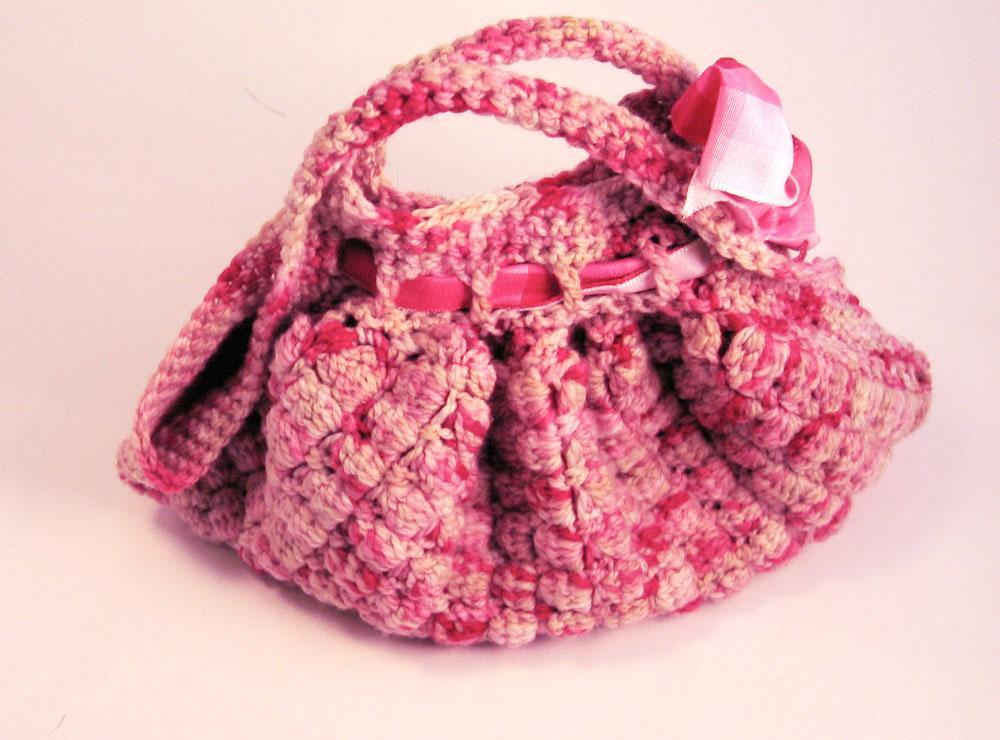 Photo via Bluprint member The Hooking Post
6. Bobbled Fat Bottom Wristlet
The small crochet purse is another great option for a purse that holds crochet hooks. The fat bottom makes it well-sized to hold lots of crochet hooks, while the small overall size makes it easy to bring on the go so you can crochet projects anywhere.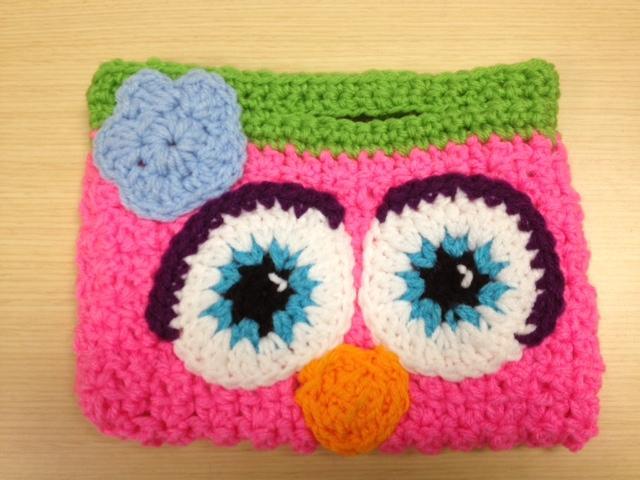 Photo via Bluprint member Susan Hokanson
7. Crochet Owl Purse
Storing your crochet hooks inside of this owl purse will make you smile every time that you start a new project. Note that this pattern doesn't include a zipper or other closure, so you may want to adapt it slightly if you plan to take your crochet hooks on the go in this case.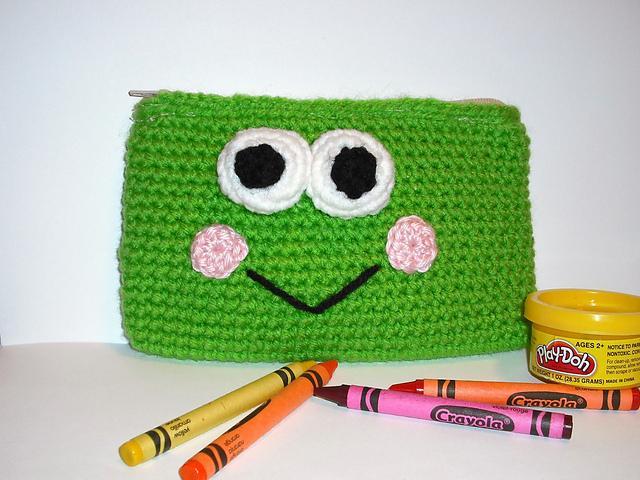 Photo via Bluprint member Yolanda M
8. Frog Amigurumi Pouch
This is a second great example of a character crochet pouch that serves well as a crochet hook case. This free crochet pattern does come with information for adding a lining and a zipper, so this is one designed to take with you wherever you want to crochet.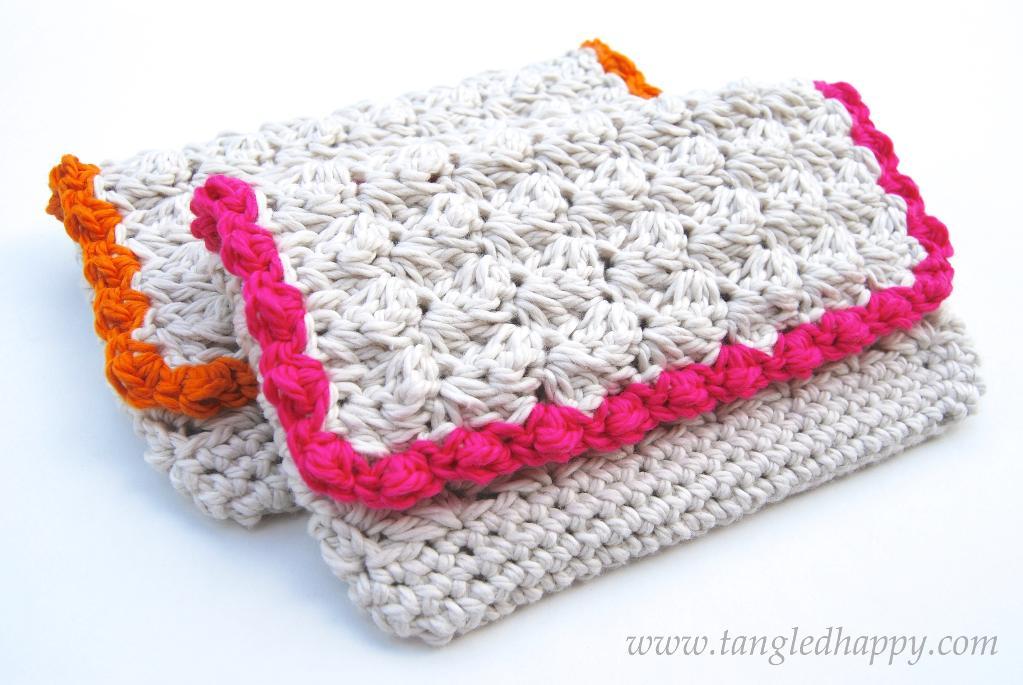 Photo via Bluprint member Tangled Happy
9. Summer Clutch
When looking for crochet hook case patterns, it can be smart to also look at crochet clutch patterns. They are the right size and shape, with closures to keep those hooks stored safely inside. The texture on this one is fun to work and the pop of color adds a great boost to the design.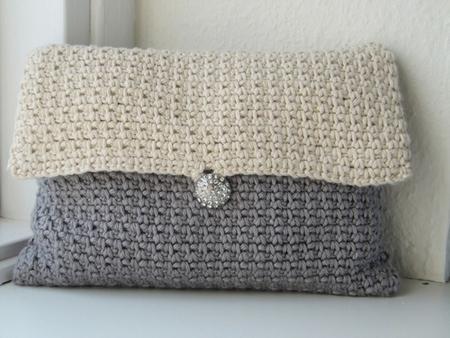 Photo via Bluprint member ByNumber19
10. Art Deco Clutch
This free crochet clutch pattern uses a solid, textured crochet stitch in two colors to give you a really chic, contemporary crochet hook case. It includes fabric lining. You could incorporate hook holders inside if you chose (not in the pattern) or simply toss your favorite hooks inside so that they're ready to go.
Make yourself the right crochet hook case today — then make another one to store the hooks that you don't use as much. Then make one for every crochet hook set that you're gifting to others this holiday season!
Get Crochet Hooks You'll Love
Find you new favorite crochet hook in the right size and at the right price.Shop crochet hooks now »