Spiral crochet patterns are a visual treat. Crocheting a spiral isn't much different from regular crochet in the round, and yet it has a totally different design impact. You simply don't see items worked in spiral crochet nearly as often, so it feels exciting to see them — especially when smart color choices add additional illusions to play with the eye.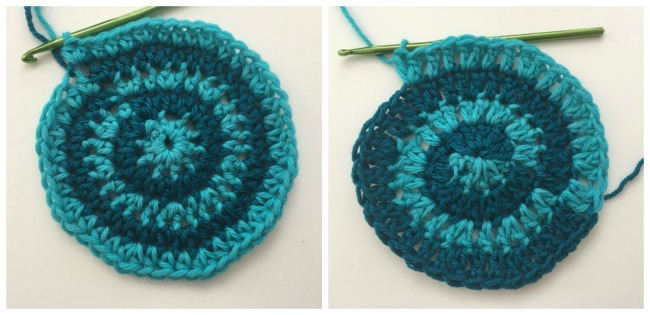 Two ways to crochet a multi-color spiral
The most common crochet spiral motif is the two-color spiral circle. There are many ways to crochet a spiral — today, we'll go through two approaches. You'll find that the first version is easier to crochet, but the second option produces a more visually striking result.
Basic two-color spiral crochet tutorial
This approach uses the basic spiral crochet circle concept outlined here. The only difference is that you change colors at the end of every round.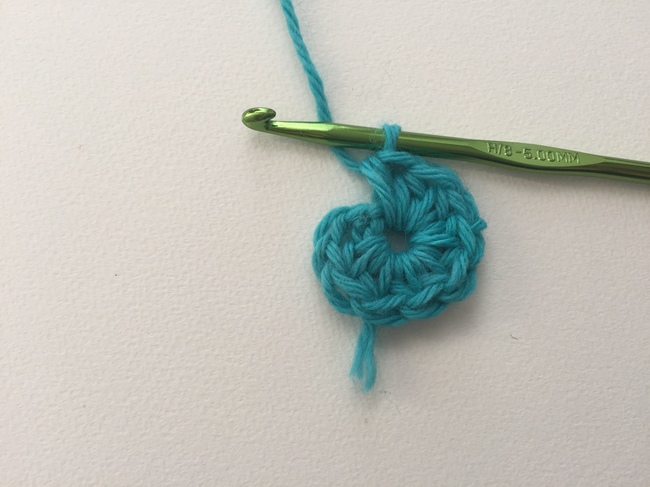 Round 1:
Begin with Color A. Ch 2, 9 hdc in ch 1. Remember that you DO NOT slip stitch to close the end of the round. Total: 10 hdc.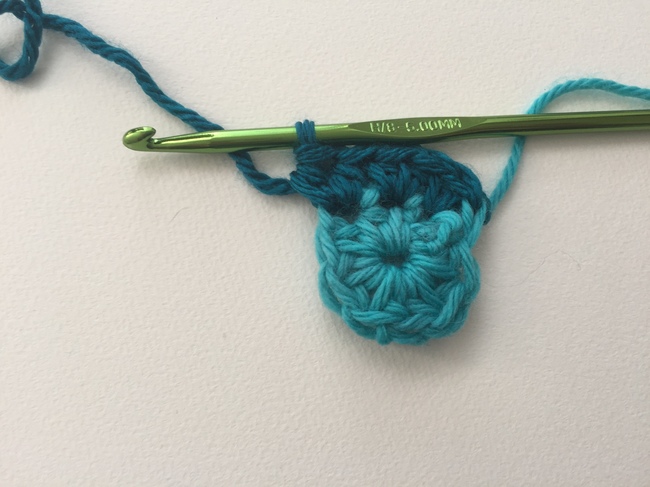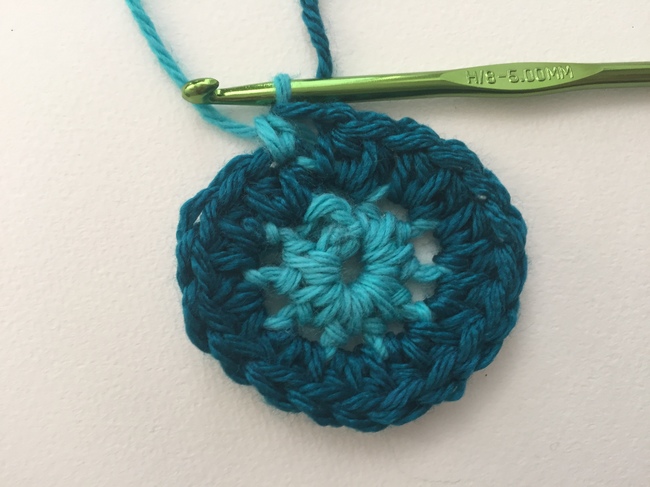 Round 2:
Switch to Color B. You can fasten off each round or simply switch between between colors, carrying the yarn up the back of the motif as you go. Beginning in the top of the ch 2, work 2 hdc into each stitch. Total: 20 hdc.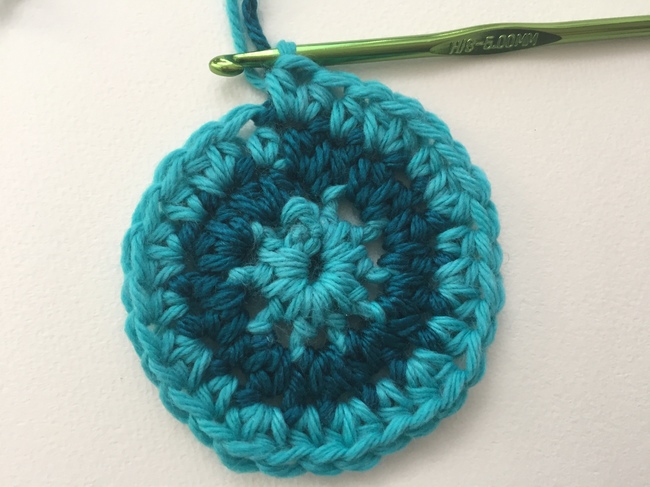 Round 3:
Switch to Color A. *1 hdc, 2 hdc all the way around (do not join with a slip stitch). Total: 30 hdc.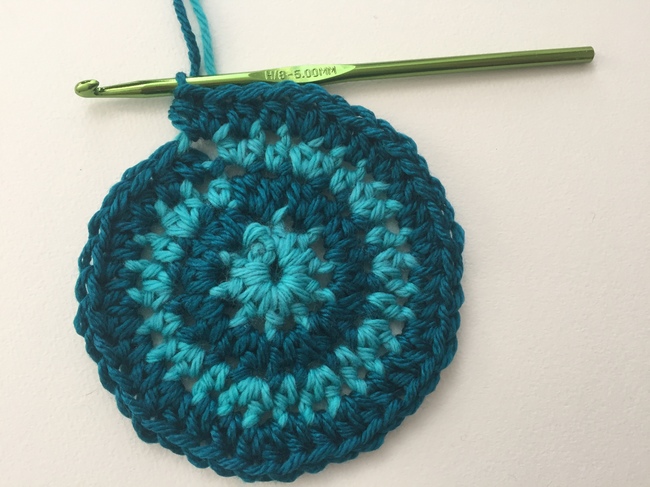 Round 4:
Switch to Color B. *1 hdc, 1 hdc, 2 hdc all the way around. Total: 40 hdc.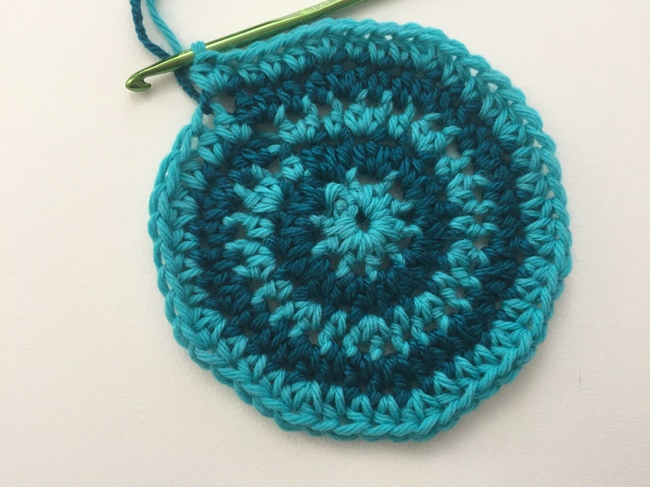 As the crochet spiral grows, the color changes and spiral design become more prominent. That said, this is still a very subtle spiral design.
For a more vibrant design, follow the tutorial below.
Two-color spiral crochet pattern with mid-round color change
In this example, we use the same circle pattern, except with double crochets and color changes mid-round.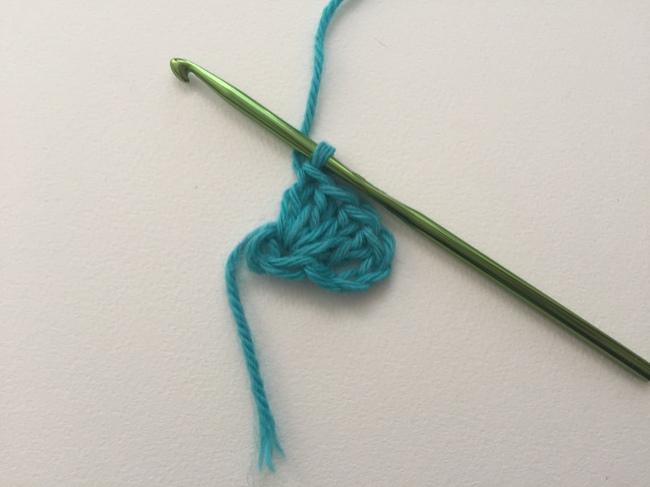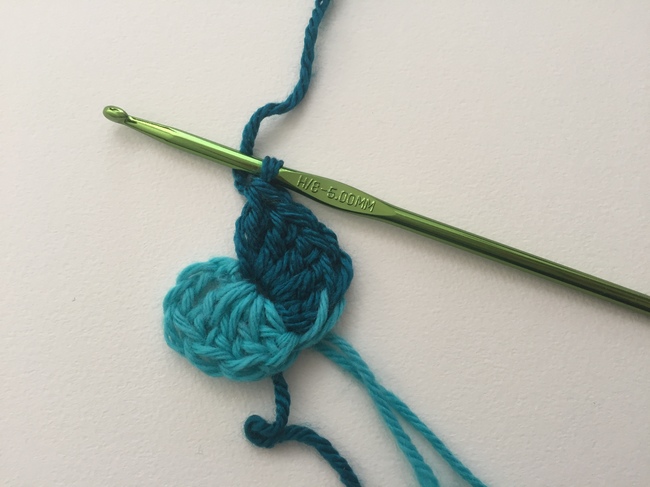 Round 1:
Begin with Color A. Ch 3, 4 dc in first ch. Attach Color B in first ch (where you made the dc stitches), ch 3 and make 4 more dc st. Total: 10 dc stitches.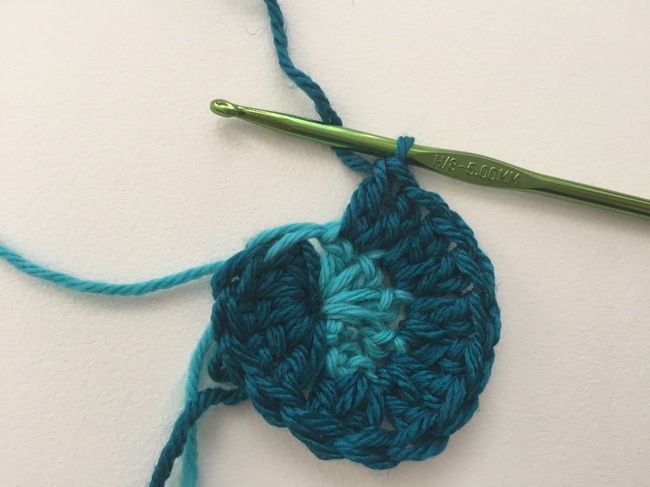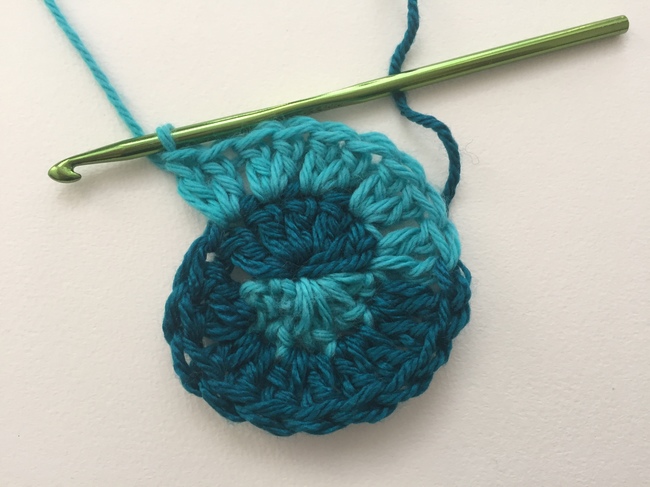 Round 2:
Continue with Color B. 2 dc in top of first ch 3 and each of next four stitches. Switch to Color A, 2 dc in next five stitches. Total: 20 dc stitches.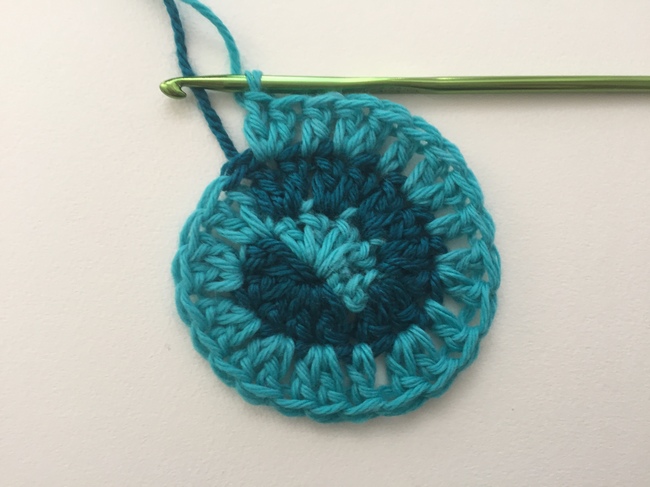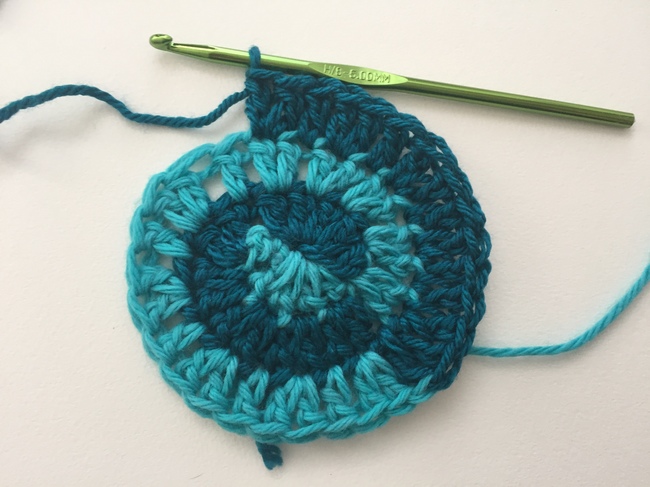 Round 3:
Continue with Color A. *1 dc, 2 dc (five times). Switch to Color B. *1 dc, 2 dc (five times). Total: 30 dc stitches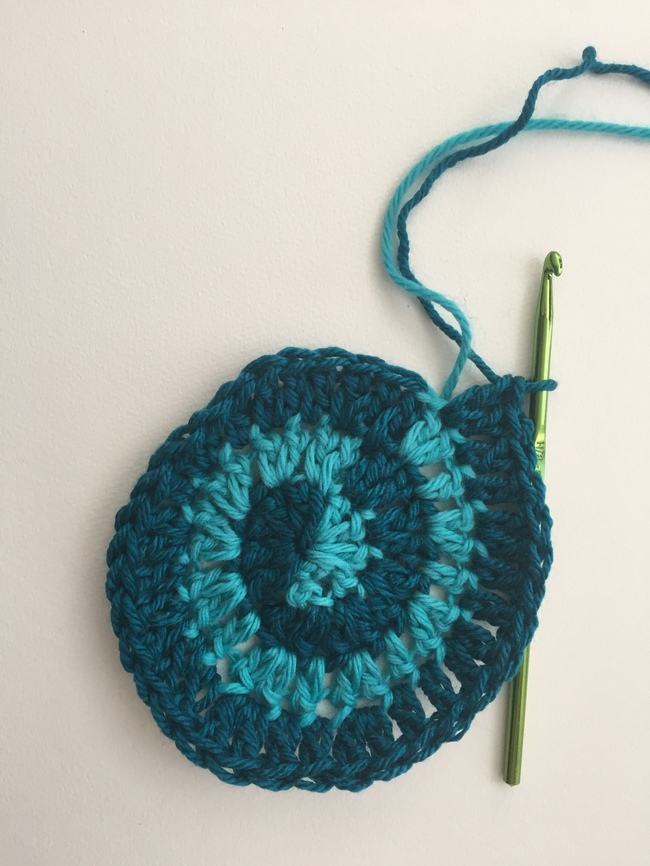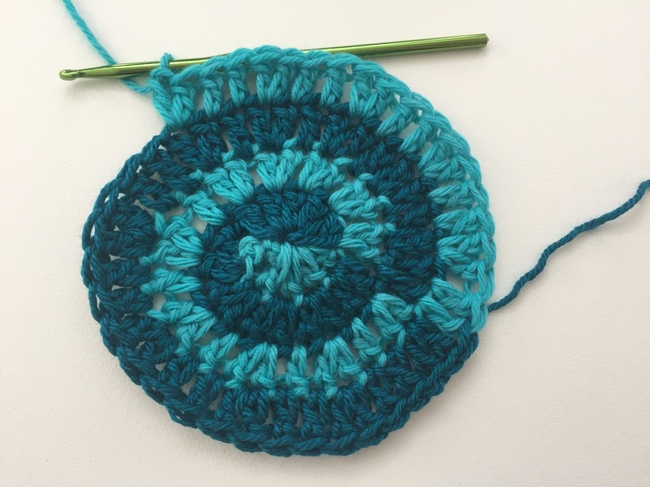 Round 4:
Continue with Color B. *1 dc, 1 dc, 2 dc (five times). Switch to Color A. *1 dc, 1 dc, 2 dc (five times). Total: 40 dc stitches.
Now that you've got the basic technique down, pick your next project!
These crochet patterns are all worked in the round in spiral crochet.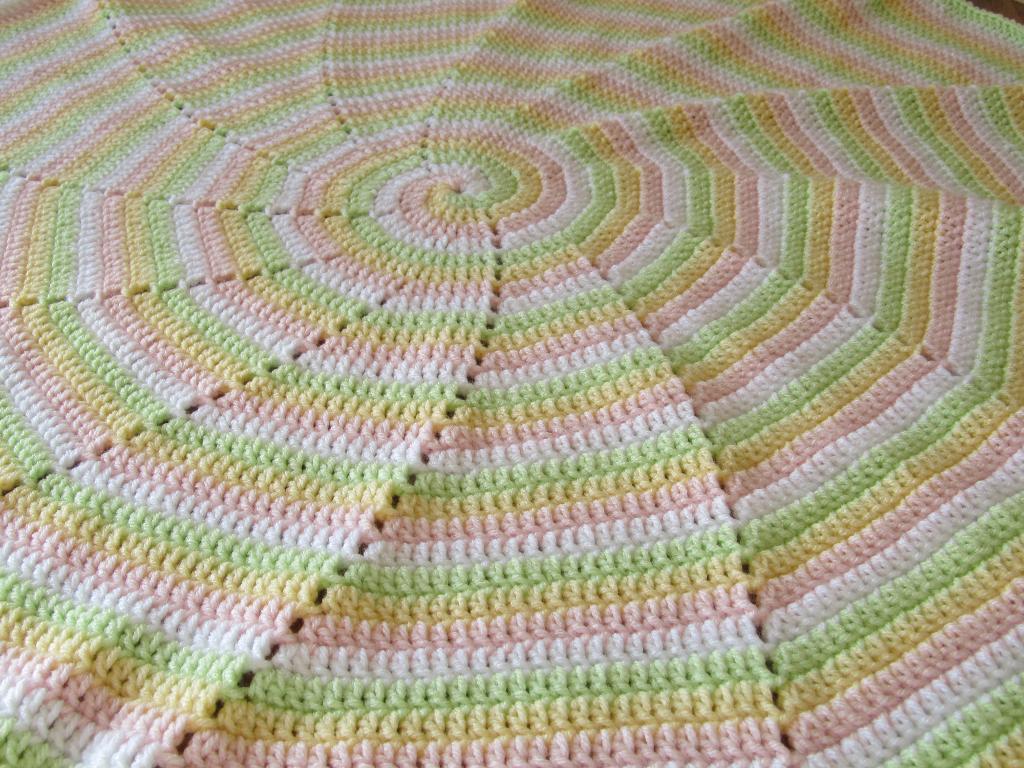 Photo via Smooth Fox Crochet & Knit
1. Four-Color Spiral Blanket
This free blanket pattern really showcases the beauty of spiral crochet. When you change colors in each round, you see those great design details that make the spiral different from traditional crochet in the round. Visit the project page to see examples in different colors.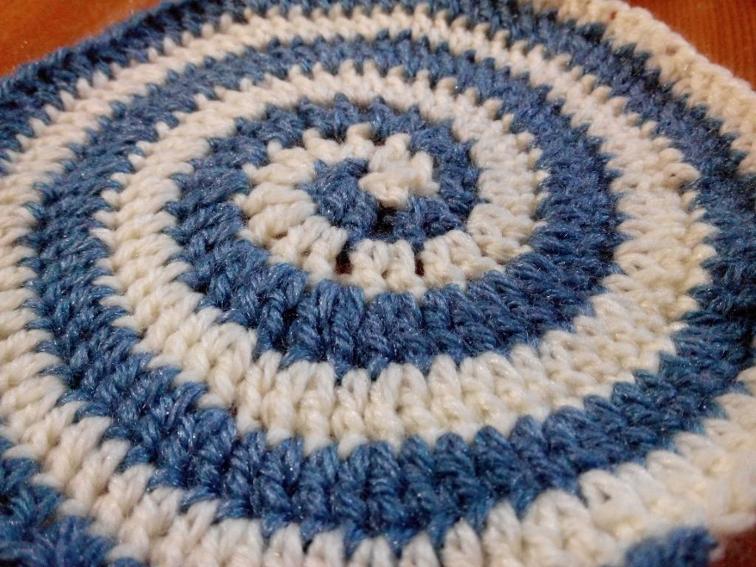 Photo via Segretinonna
2. Two-Color Spiral Crochet
There's no need to commit to making a full blanket — you can play with color changes in spiral crochet with this smaller pattern. It includes instructions for working a spiral in two colors, with stitches of different heights to enhance the drama of the spiral.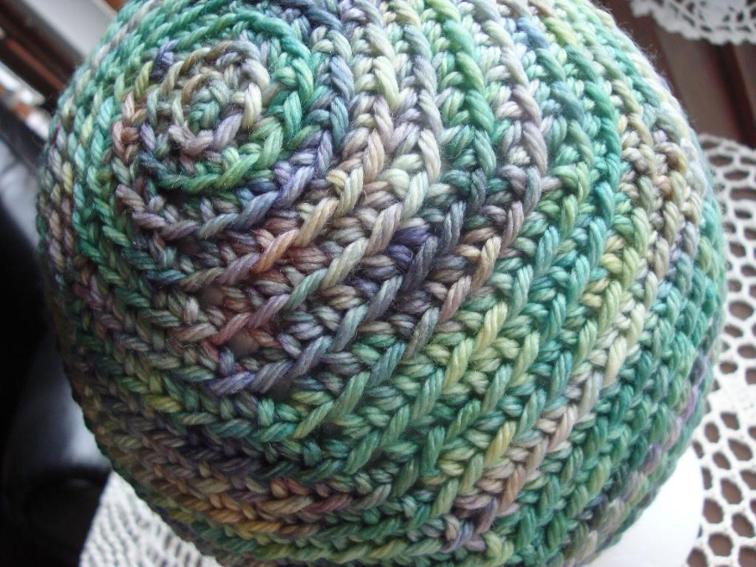 Photo via K1 Sew Too
3. Spring Spirals Beanie
The easy crochet beanie (worked only in single crochet!) get its unique texture by working in the back loop only in spirals. Te hat is sized for adults, but the designer also offers the same pattern sized for babies.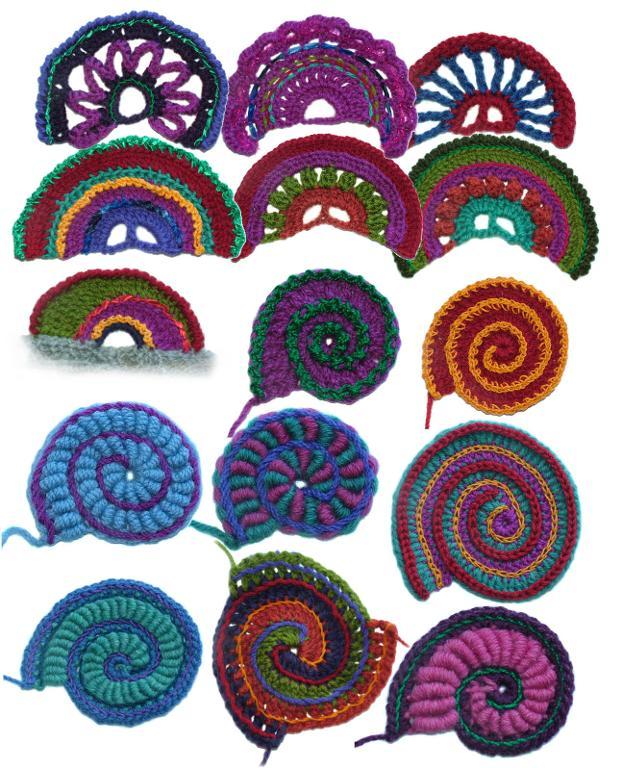 Photo via Renate Kirkpatrick Designs
4. Crochet Spirals and Scallops
Designer Renate Kirkpatrick, a master of freeform crochet, created this e-book filled with crochet spiral patterns. Some use very basic stitches and others use more advanced stitches, including the bullion stitch. While these patterns don't create one project, they offer a great opportunity to practice different types of crochet spirals while learning a bit about freeform crochet.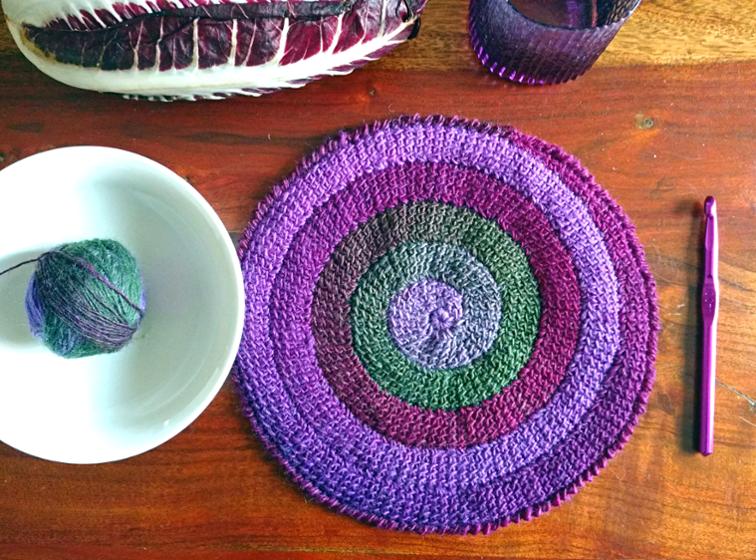 Photo via Hookloopsarah
5. Tunisian Crochet Spiral Placemat
Those who love Tunisian crochet will be happy to learn that you can create spiral crochet in this technique as well. This spiral placemat uses a color-changing yarn that packs an extra punch. Make sure you know the basics of Tunisian crochet before diving in.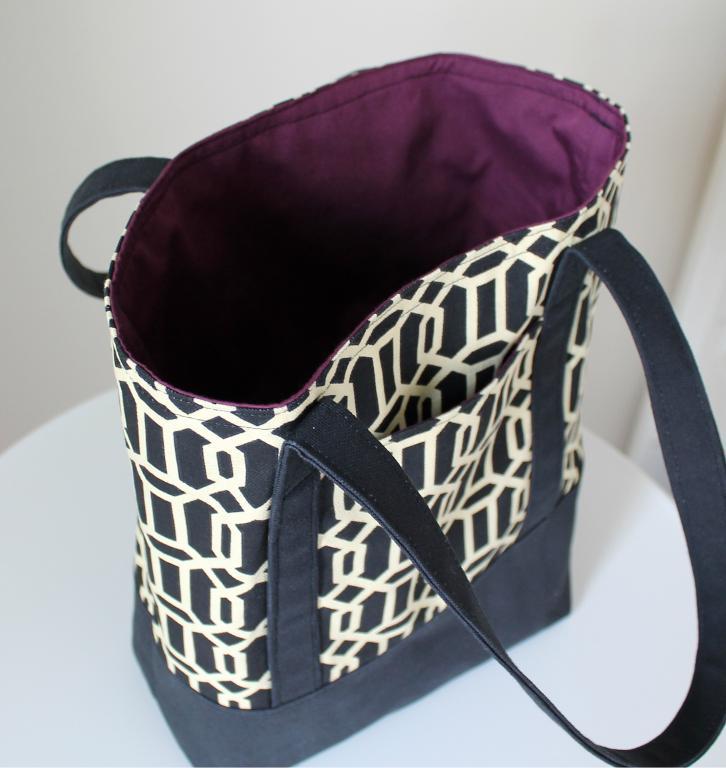 We're swooning over Bluprint member and pattern designer The Inspired Wren's Lined Canvas Tote. The free downloadable pattern comes with step-by-step instructions so you can easily sew this fully lined, canvas bag with a reinforced bottom and a handy outer pocket. Plus, you'll receive cutting dimensions — yep, go ahead and kiss guesswork goodbye.
Check out these finished bags from other Bluprint members — their creative takes on the pattern are totally inspiring.
Get the supplies you need
Our sewing experts took a peek at this bag and think these supplies are the perfect match.